This ones a bit long.. But were all caught up again.....
---
DAY 467-475
2/16-23/2012
Woke up to a massive rain and windstorm that was crushing the world outside of my nice tent. I waited till it chilled out for a bit and then headed into town to grab some coffee and shoot of some emails before I head for Argentina since I had been told it only take three hours to get to Bariloche (way off). So I hate packing up wet tent and gear, I got back and it had kinda dried off but then it was starting to sprinkle so I quickly packed up the bike and headed off. I had a beer left over and decided to give it to this big guy sitting near my tent. He got way too excited over this beer and was hooten and a hollering over it. Well that was weird... I walked back to my bike and then realized that was not a big dude but more like a big kid maybe 15 Hahaha oh well lets go.
I filled up oil, gas, and was off to the Andes. I was heading down this awesome twisty paved mountain sadly road; the views would of been incredible but it was raining very hard all day, when all of a sudden it turned into a national park and a potholed, wet, muddy, and with a little snow of a awesomer road!! I spent my time just enjoying the ride and laughing at the life I have chosen for myself. I pulled up to the Chilean side and checked out the bike and myself. It was freezing with a flurry of snow… I rode another 3km's to the Argentina Border control and well like all of the other Argentina Borders it is an unorganized shitshow. Hahaha Everyone going and leaving Argentina had to get in the same line that zig zaggged down the road, I was freezing defiantly wasn't planning on the weather being so so cold. I finally got into the warm building and everything surprisingly went smooth. When I got to the immigration to get stamped in, they asked for the new 160 DOLLAR visa I had to buy Online, it is a ten year visa and they are supposed to give you a visa in your passport the guy just looked at my receipt nodded his head and stamped my passport no ten year visa.. I am guessing and hoping it is just because it is a small Border in the national forest so they do not have them. I crossed over and realized how far I really was from Bariloche, oh well let's check the oil and get gas. I got into the next big town and there was no gas to be found all out, then the same at the next town/city... shit. Well at least I am riding on the famous Ruta 40... So I have roughly 200kms left to Bariloche at this point it is getting late and from my calculations I have exactly 200km's worth of gas including my back up… what to do, find a place to crash in this city or risk it. Well nobody has ever called me the sharpest tool in the shed... let's go get me some of that adventure... Hahaha Luckily 110kms down the road I found a gas station which had gas... sweet!!! I was still about 90kms away and it was still raining and slowly getting darker… not quiet night yet but getting damn close. I have a rule no riding at night and well two days of riding in a row I broke that rule….. I finally came around the lake to see the lights of Bariloche shining away. OH SO SO SO COLD AT THIS POINT…. I am all layered up and still freezing. All that Santiago Heat has turned me into a little wussy... hahaha Freezing and put the head down and charged for Bariloche, I finally arrived at 10pm and was able to find the hostel I was looking for first try, before you start thinking I am getting good at this whole not getting lost thing finally, the answer is no I found it with ease cuz it was the only one on the lake front.. hahahaha
I dropped down into the fenced in area of the Hostel and grabbed my tank and duffle bag off the bike and went into to the hostel… It was very expensive... surprise!!! Patagonia/ Lake District real real expensive!!! Like depending on your exchange rate you get hostels run from 15-21 bucks. Hahaha I luckily got an awesome exchange rate and so I am paying 15 bucks now for the hostel. I have gotten way to trust worthy and lucky throughout my trip so I left my Wolfman side bags on the bike and headed out to dinner... Quick slices of pizza, beer, and then went back to jump into a hot hot shower and thaw out. I was about to pass out when a lady walked into the dorm room and she just took one look at me and walked out. A few minutes later the staff came in and grabbed her bag?? Whatever I talked with a nice dude from France for a bit and then passed out quickly… I slept in till 10:30am just getting up in time for coffee and bread… The same last who walked into the room and then out again... came up to me and told me sorry for last night it was just she thought she had booked a female dorm and then she walked into the room saw me and thought I looked "scary" so she had asked for another room.. I just looked at her when she was telling me this and started laughing. She kept saying sorry I told it was fine and then tried to have my coffee. Then she started asking if Colorado needed Spanish speaking people to help them out since she was there years ago and loved it but wanted to go back. I told her I had no idea and that I couldn't help her she seemed super bummed and then walked away. Well that was a weird start to the morning. hahaha
I jumped on the bike and headed out to do a 70km loop or so that I have been told about it was incredible. So much fun, very twisty road with incredible views at every turn. Mountains and Lakes oh MY!!!! Hahaha It was so awesome that I was so confused when I landed back in Bariloche no thinking I had already done the whole loop I turned around thinking I was lost and started to ride it again then realized I had already done it once.. jajaja So awesome!!!
On the way back into town I stopped for a really good Chicken Sandwich. The guy was super nice and we just hung out chatting about my trip as he just cooked up a storm in his trailer. jajaja
The next few days have consisted of finding this Tattoo Artist and setting up a date. he was booked out for a few months but he said no worries let's do it on Friday morning I will just tell my regular clients a friend surprised me from Colorado.. Haha So My appointment is set for Friday morning super stoked and a little nervous have not had a tattoo in over 18 months Hahaha should be fun…
Do you remember how I said I left my Side bags on… yeah well I went to get coffee on my third morning and my friend working she yelled to me.. "hey Fletch you have to be careful about leaving your stuff out people have sticky fingers here" I looked at her "What do you mean " She laughed and said "You left your nice sleeping bag next to your bike" "shit no I did not, that means… oh fuck…." I ran up to the lot and there was my bike with its bags open. Shit I dug through yup MSR Whisper Light International is missing. and all my tools...my ramin noodles, and my chef boyrd haha shit balls... hahaha. That's what you get for getting to comfortable and trusting. Jajaja Oh well nothing I can do now. But take the bags in side and go find some tools and a new stove… Oh shit they almost took the bags off except for the bottom clips. lucky on that one.. High five for the moto gods watching my back thanks boys.. That would have sucked a little if they had taken those bags
Haha oh well. Not going to ruin this guys day. So I threw on my headphones and headed for the city. found a Nikko stove and gas for 40 bucks (way smaller and lighter than mine sweet.. and luckily I had my interchanging T handle in my tank bag.. so technique I can get by the next few weeks with just buying new tire irons and a small ratchet set.. sweet.. There was no reason to get mad over it. Never does any good anyways. Either way my shit got stolen my fault move on and keep on smiling.
I have met quite a bit of really nice people at the hostel, I was going to go camping for a few days then the days kind of shot by and now it is Thursday night and I will get tatted tomorrow then leave Saturday or Sunday to head to Ushuaia.. I will blast it out to get there in a few days and then slowly make my way back up… I might have found a buyer for the bike so that would be a plus.
Thus brings us to another choice/ decision I get to make. Crack a beer and give her a think for me... So I am over Kawasaki Personally and will not be putting more money into this bike thus not taking her with me around the world. I have looked into and I know I can buy a bike when I get to OZ but it looks to be nearly impossible and very expensive for an American to try and leave OZ with an OZ registered bike. Thought of trying to buy a bike that is registered to someone from the states. but since you have to get a Carnet to take a bike their everyone has to leave with their bikes (from my understanding) So my option that I am weighing heavily toward his Flying back to CO picking up a 2005 KTM with the LC4 motor getting the title in my name while waiting for the title I will ride the bike to the west coast while doing some touring maybe up to Washington then get my title and ship from CA.. Cheapest, best flights and a free place to stay with my brother near LA… Or same scenario but while waiting for title make a run for Alaska going to the far North since I will have been in the far South,… Then ship out of Anchorage.. Also for the price I can buy a bike like say a used dr400 in OZ I can get a Ktm or something like it with a little more dirt feel and lots of balls and ship it over for almost he same price.. I also thought of and do not want to Buy a bike in every new Continent much rather find a bike I love learn it and take it with me for the next …. So many years…Would love to know your thoughts and Ideas and if I am wrong on the information I have gathered.. Also if you or your friend have a badass bike that you want to get rid of let me know..
Got my Tattoo thanks to my buddy at home who sent me a last minute drawing and idea that was way better than what I had.. well just different and really spoke for my trip I would say.. So I headed in.. I will just mark this experience up an another "adventure" My first and well my last tattoo I will get in South America.. I have gotten so comfortable with my friend who is an amazing artist tattooing me in Denver that it is hard to get and trust someone else.. I Am stoked on my tattoo don't get me wrong but goinbg to the same friend for so long 6+ years I think.. You just get used to someone elses level of work it is just hard to switch it up…
I was talking to my day on the 20th of Feb his 70th Birthday.. Happy Birthday dad!! Love ya you're my hero.. anyways back to what I have to say.....
Before this trip I would absolutely say yeah I have had some "Bad Luck" But now my views on that have changed I think...
"Bad Luck".. We were talking about my trip and the things that have happened with the bike and so on.. And I was telling him how I wouldn't change a thing.. I have thought a lot about what if I had bought that 2010 F800gs I was looking at instead of this KLR and I can honestly say I am grateful I chose this bike because without my troubles I would have missed so many amazing experiences and would not have had such incredible relationships with such awesome people…. From my whole new family in Sucre Bolivia, to four very close and awesome people in BASA, too 4 others in Uruguay, and of course to some many new awesome lifelong friends and family from my time in Santiago, Chile. It is so true also that without the "Downs" the "highs" are not as AWESOME… My dad made a funny comment as he was laughing he said and don't forget how much patience you have learned.. That is so true I was not the most Patient guy in the world.. I defiantly had lost my shit a few more times than I will ever admit at my snowmobiles and dirtbikes when I have had trouble before.. and myself for that matter.. This bike has taught me how no matter what situation you are in, nothing good comes out of getting angry and pissed off; all it is going to do is ruin your day and what's the point of doing that specially when you're out there doing a trip like this.. I am grateful I chose this bike for the lessons I have learned, the new experiences it has brought me, and especially the amazing people I have met now. With that said let's see if "animal" holds up to three to four long days of shred to get me down to Ushuaia, Argentina finally..jajjaajjajaj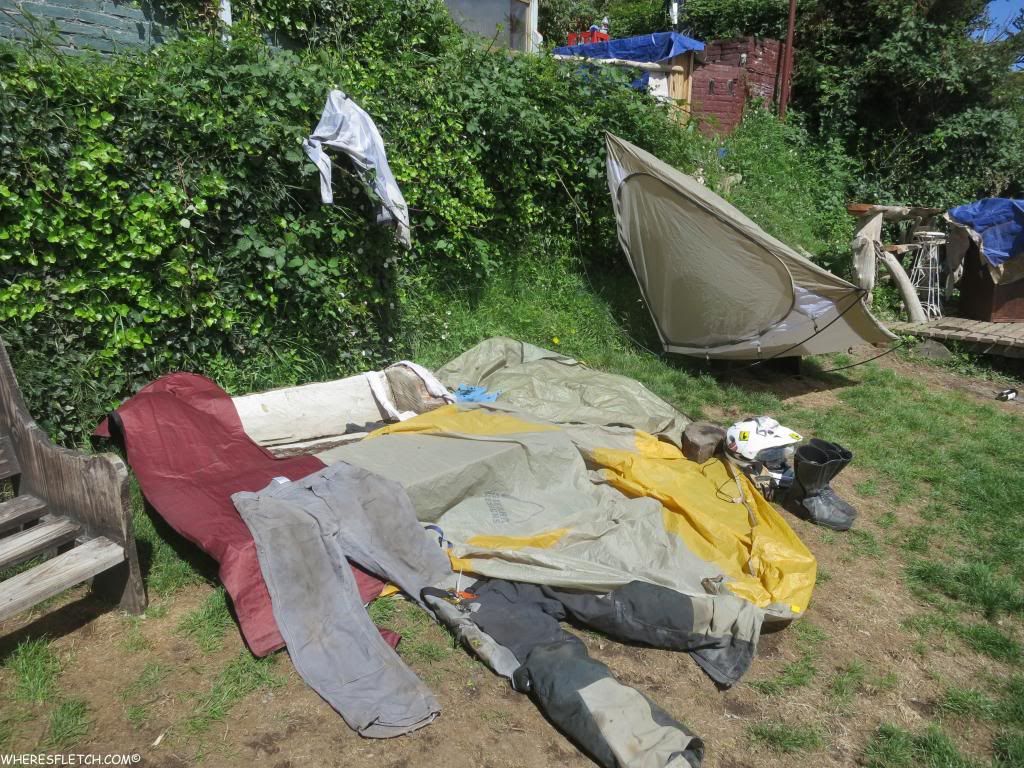 DRYING OUT GEAR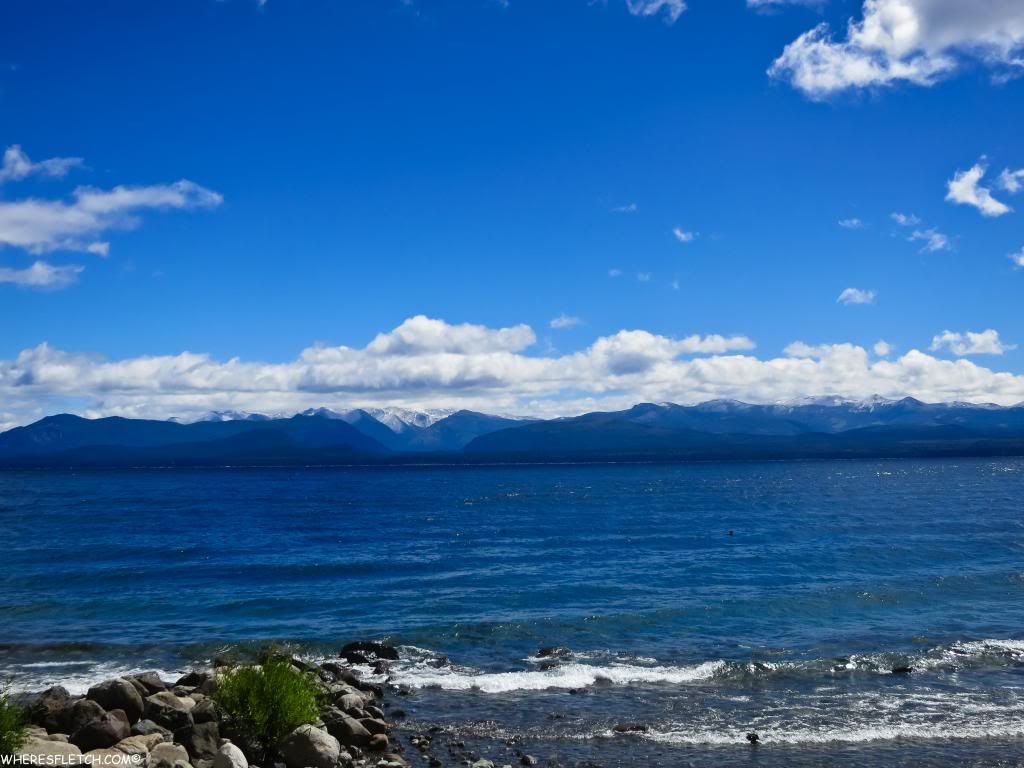 VIEW FROM THE HOSTEL
PAPA MADE IT BACK TO ARGENTINA!!!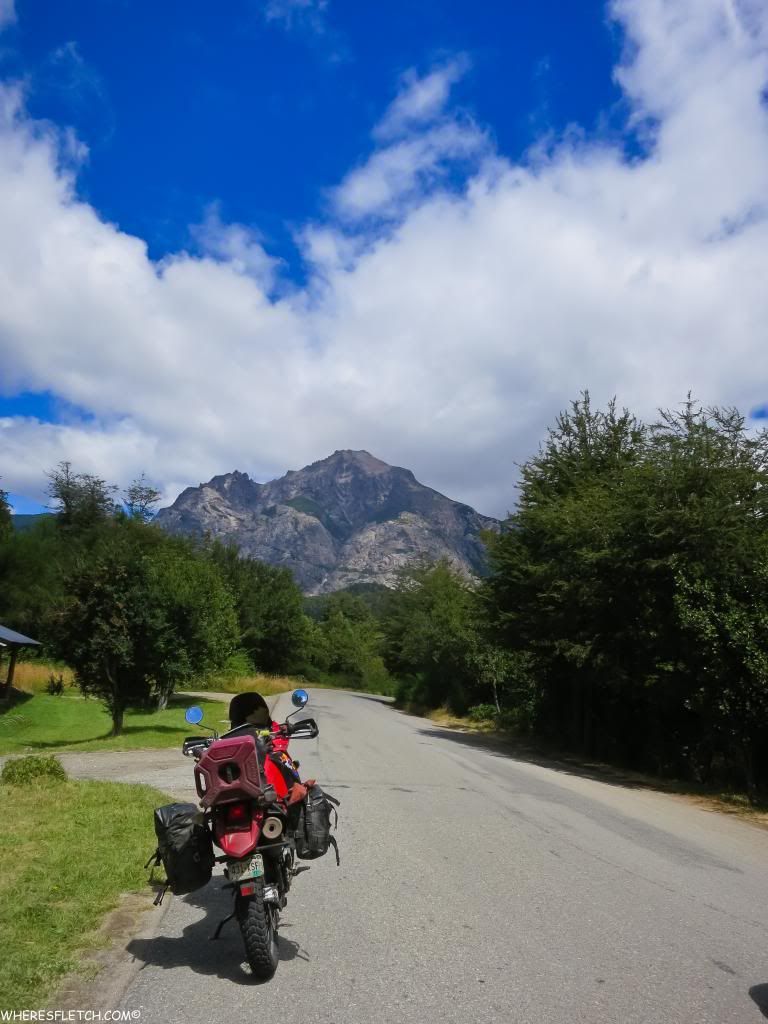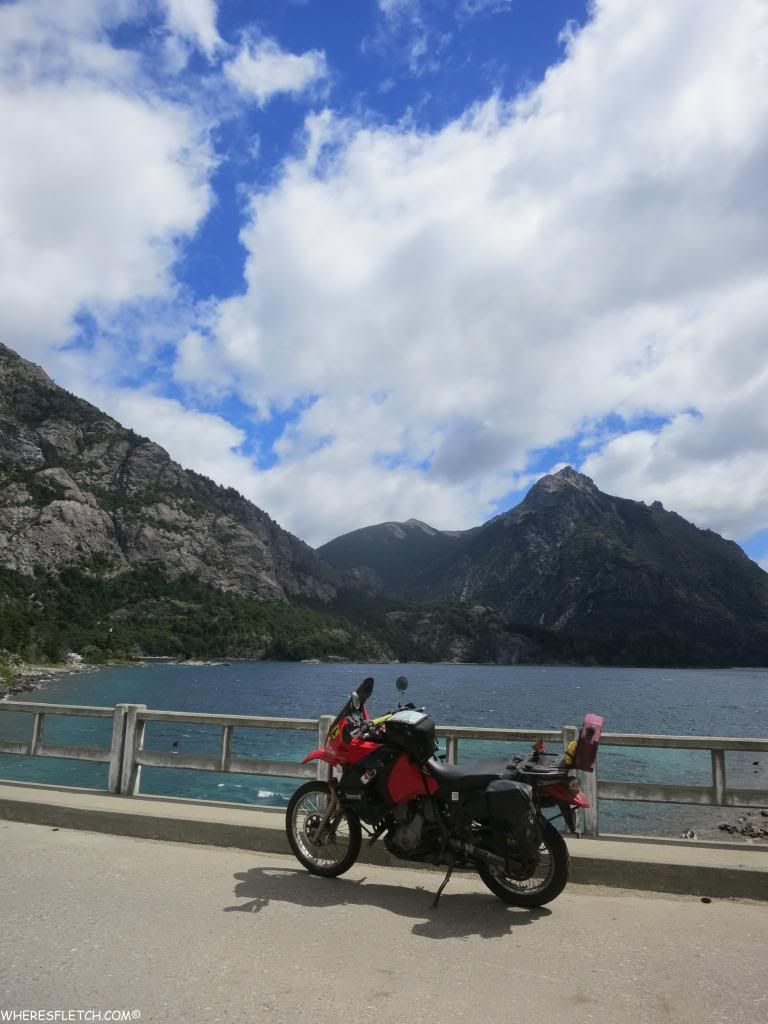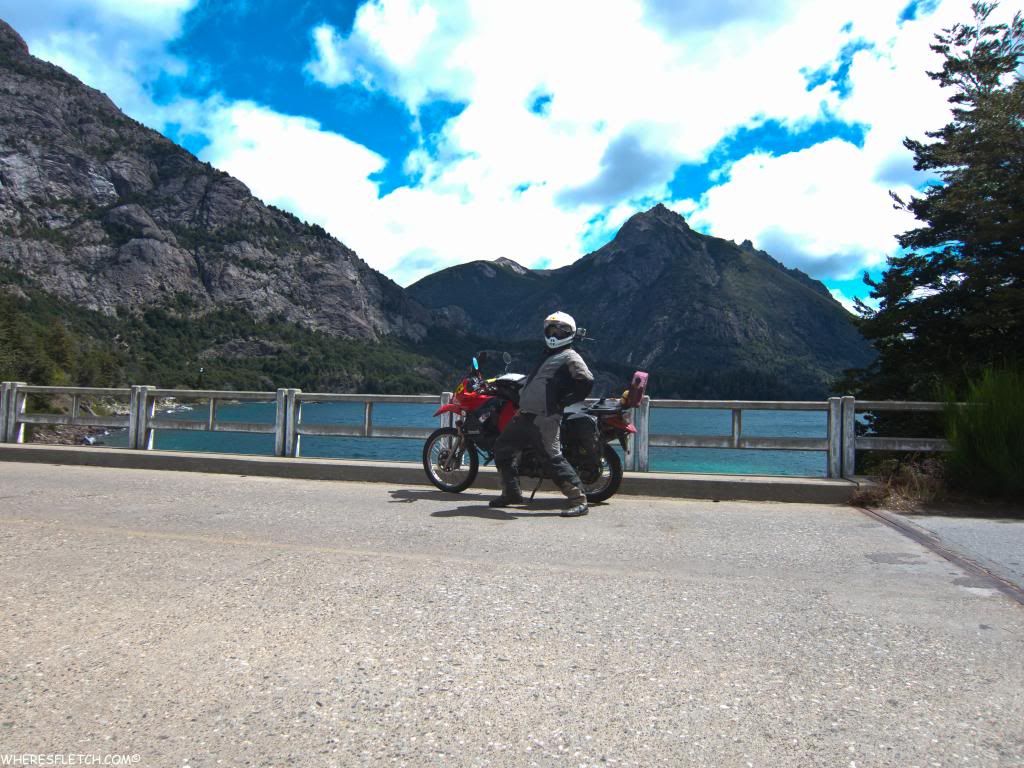 WORKING ON MY MODELING CAREER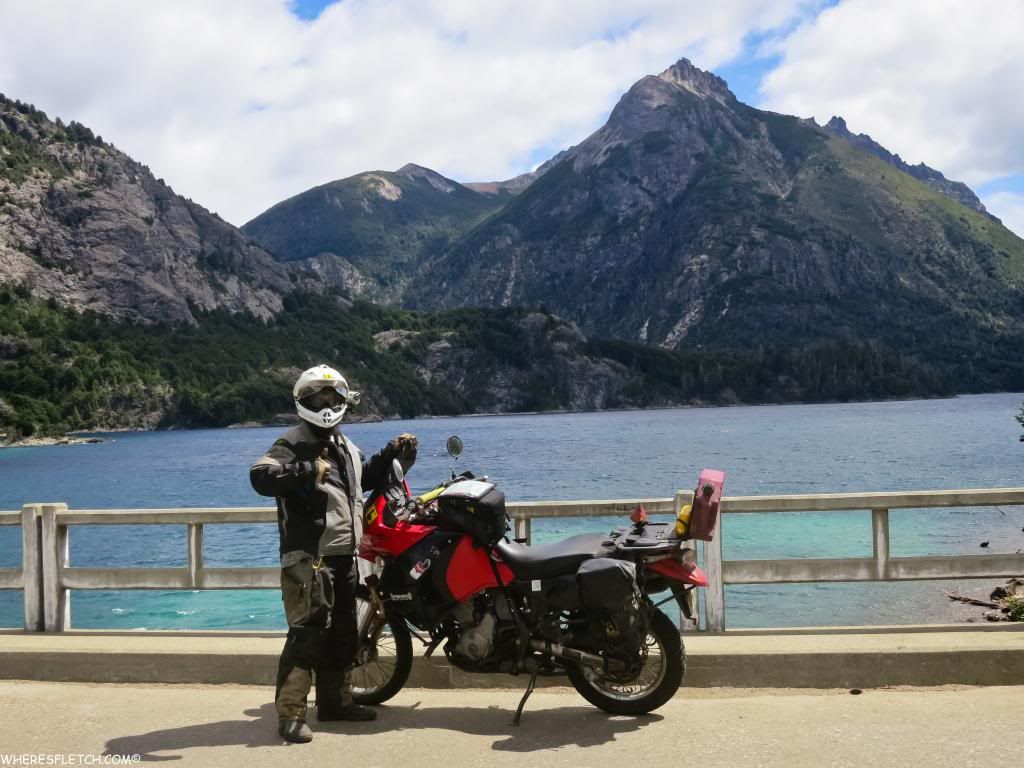 DAY RIDING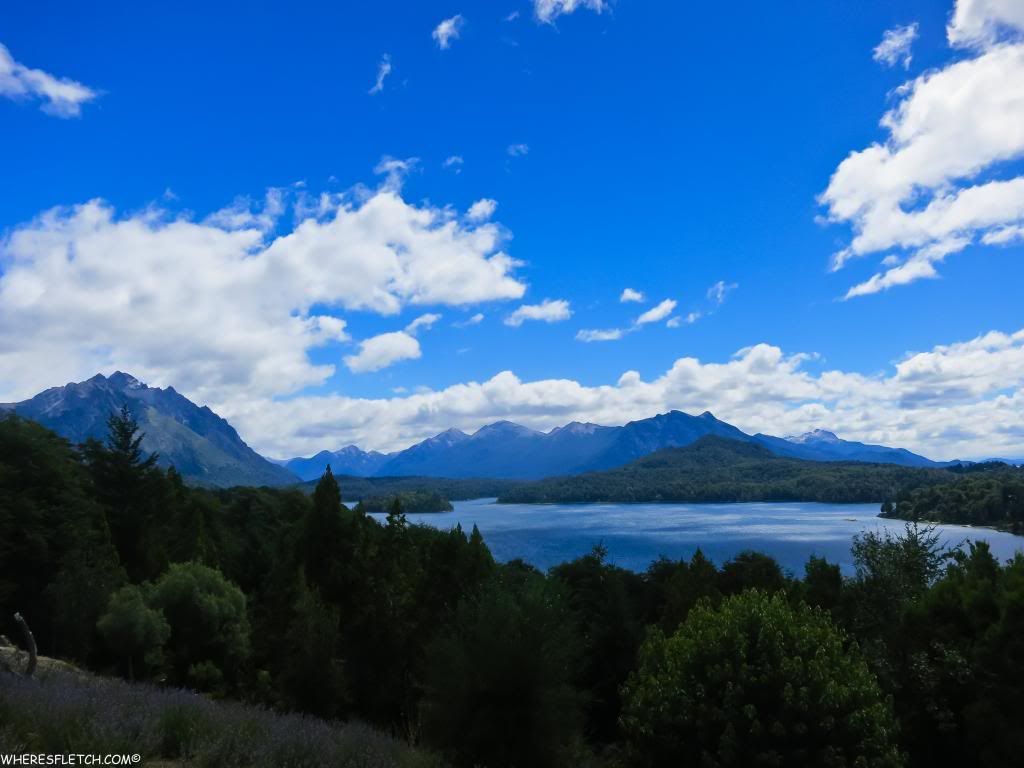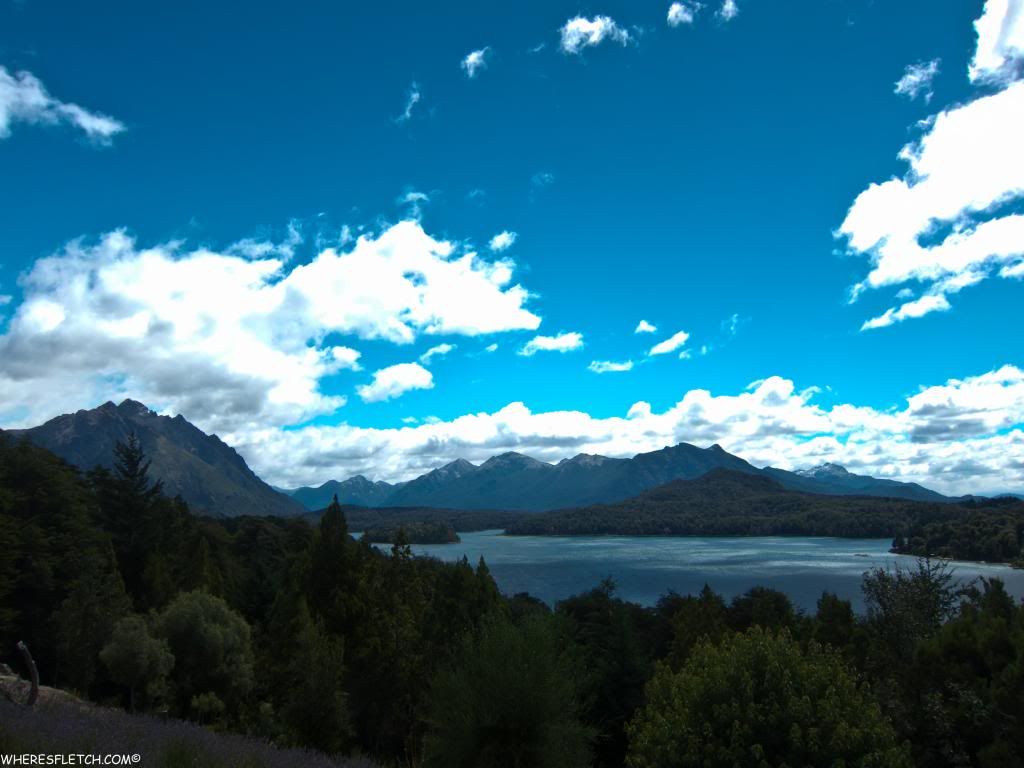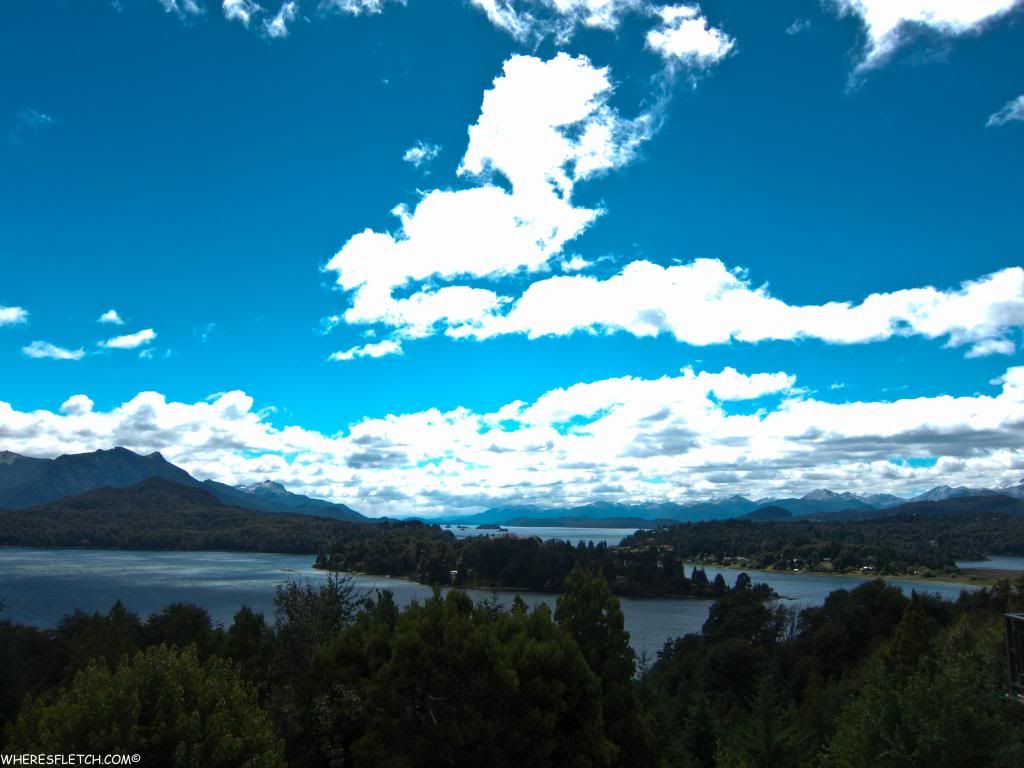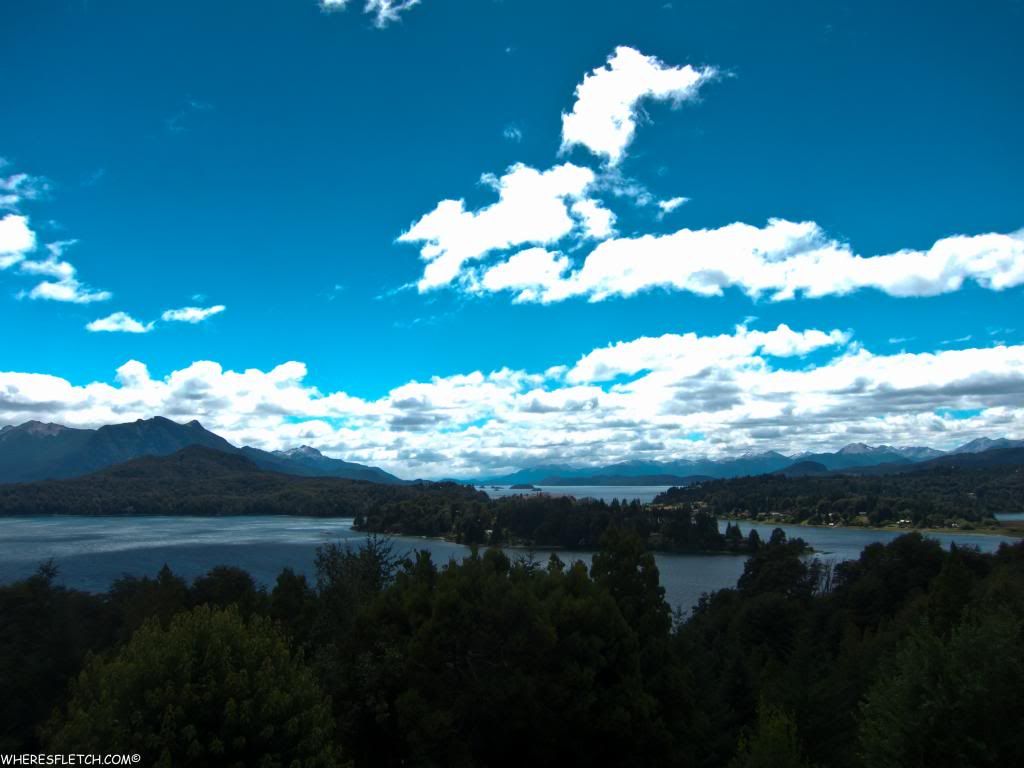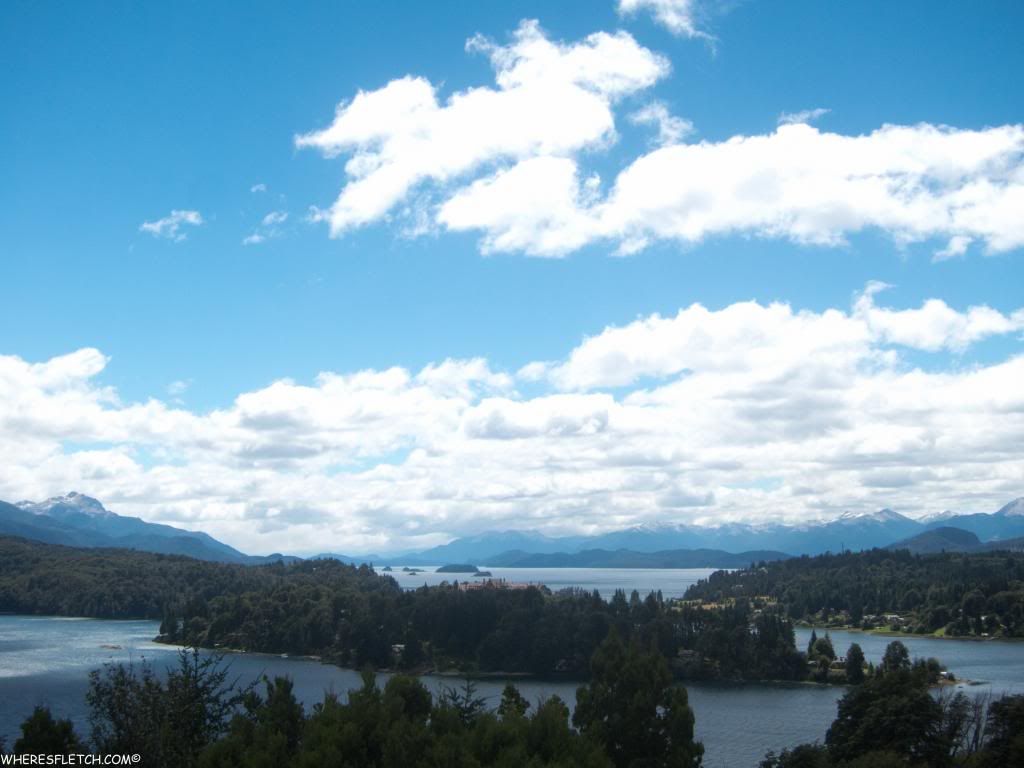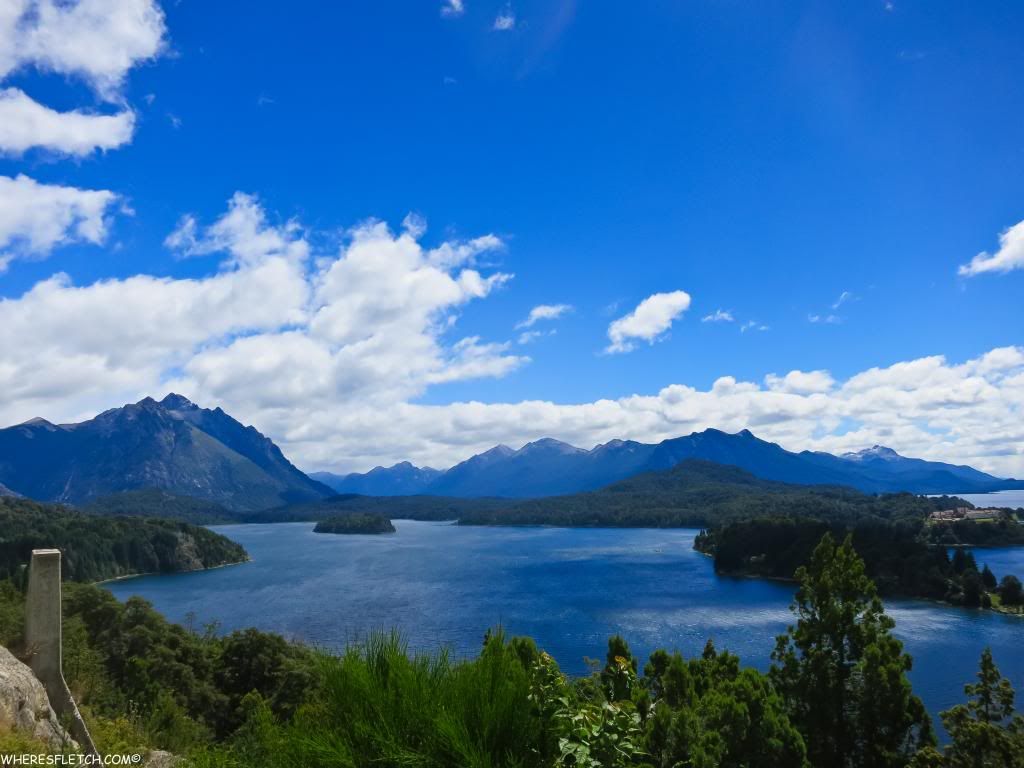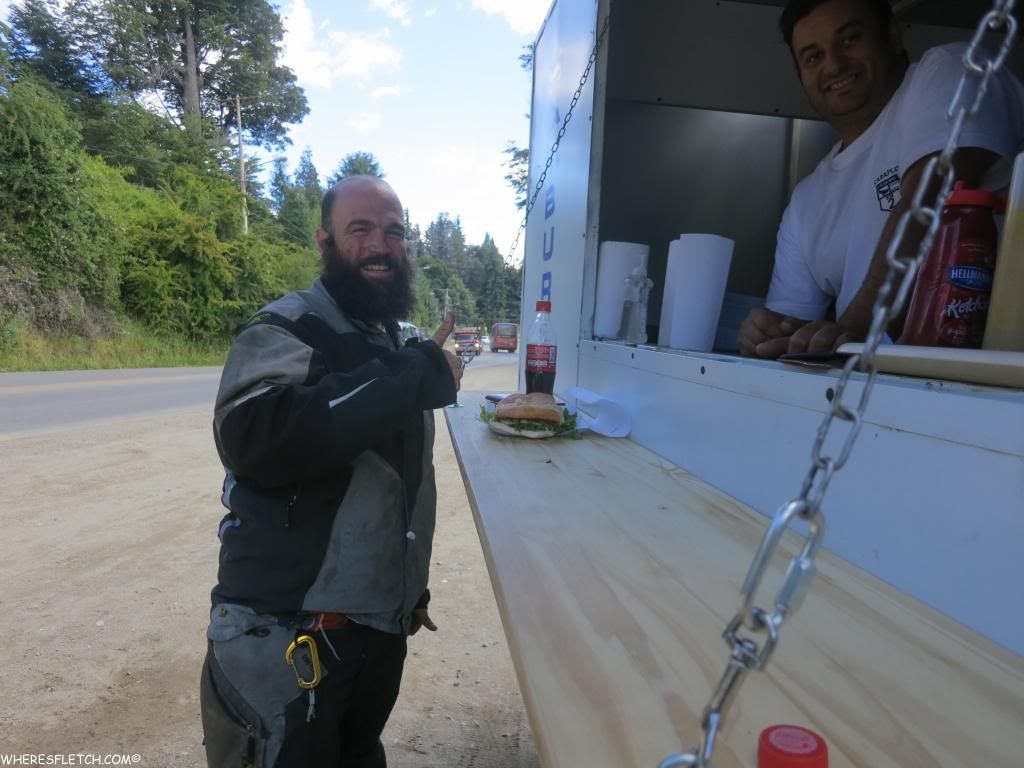 LUNCH LUNCH LUNCH MASSIVE POLLO SANDY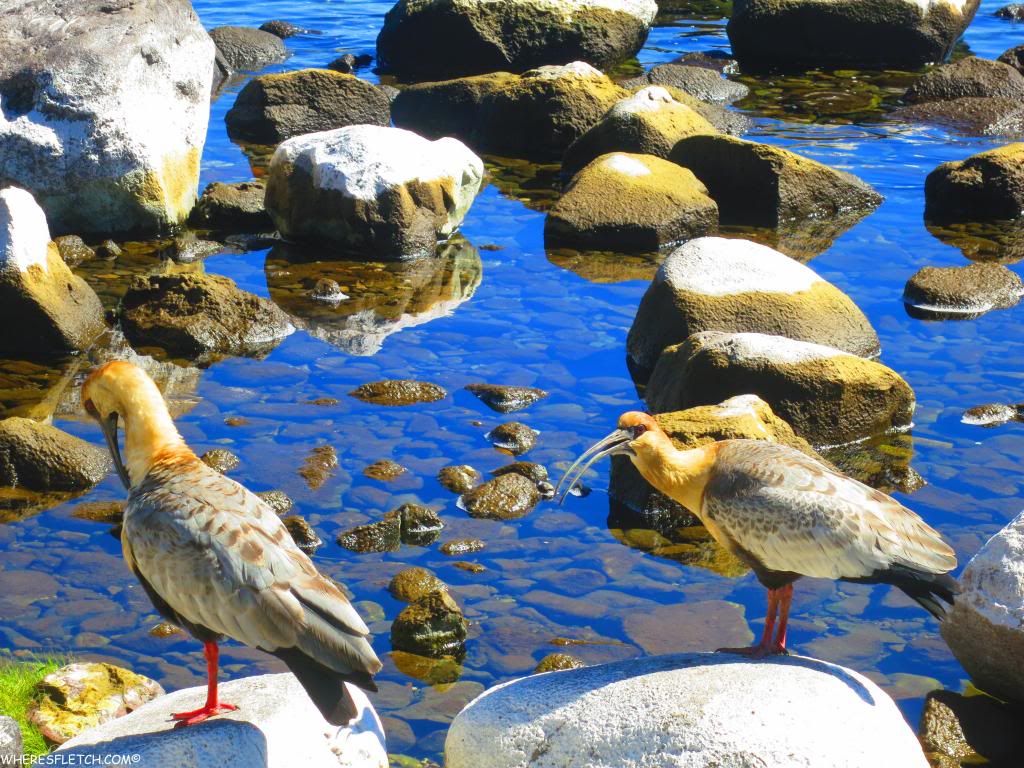 GOTCHA SUCKAS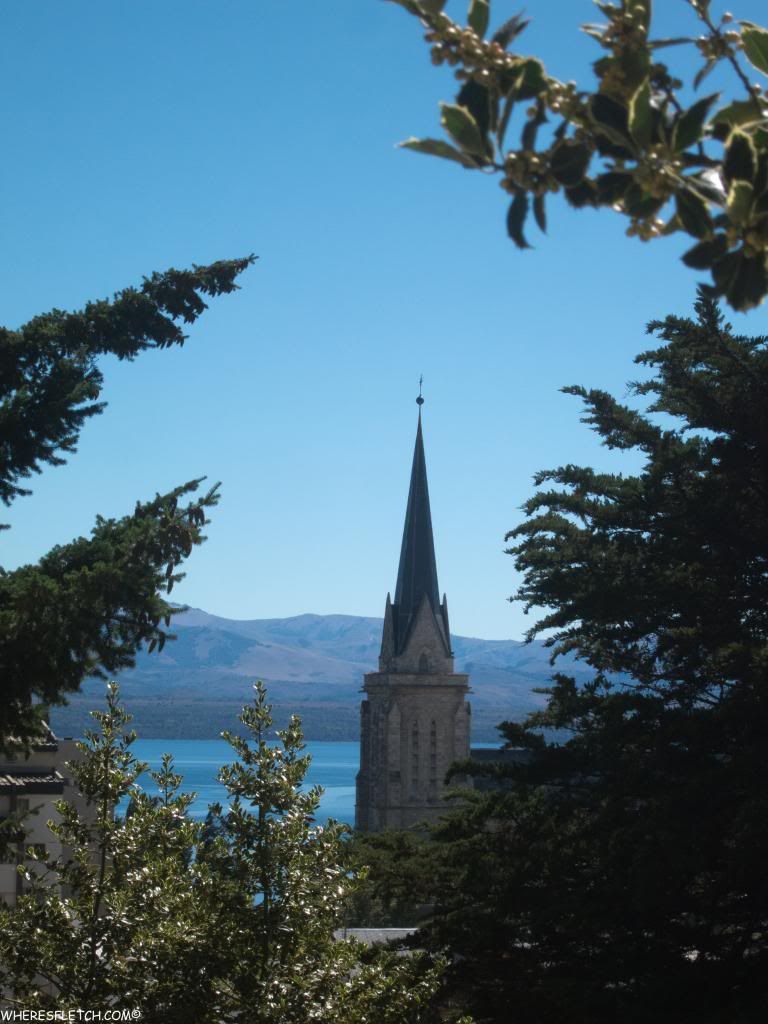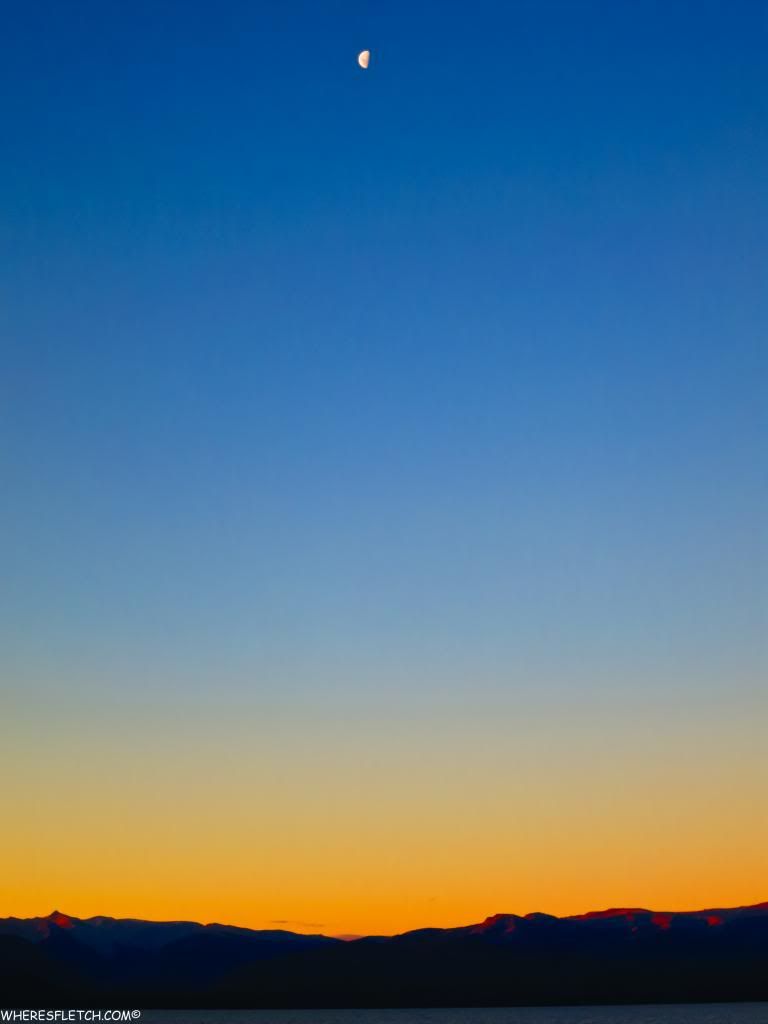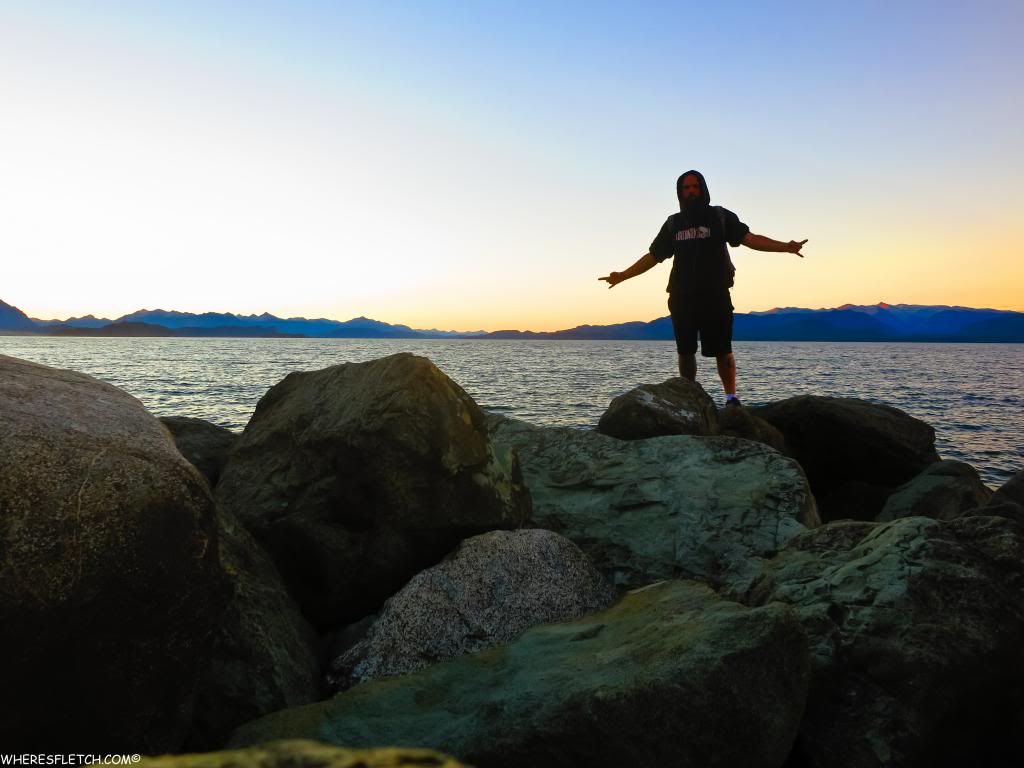 LOVING THIS LIFESTEEZLE!!!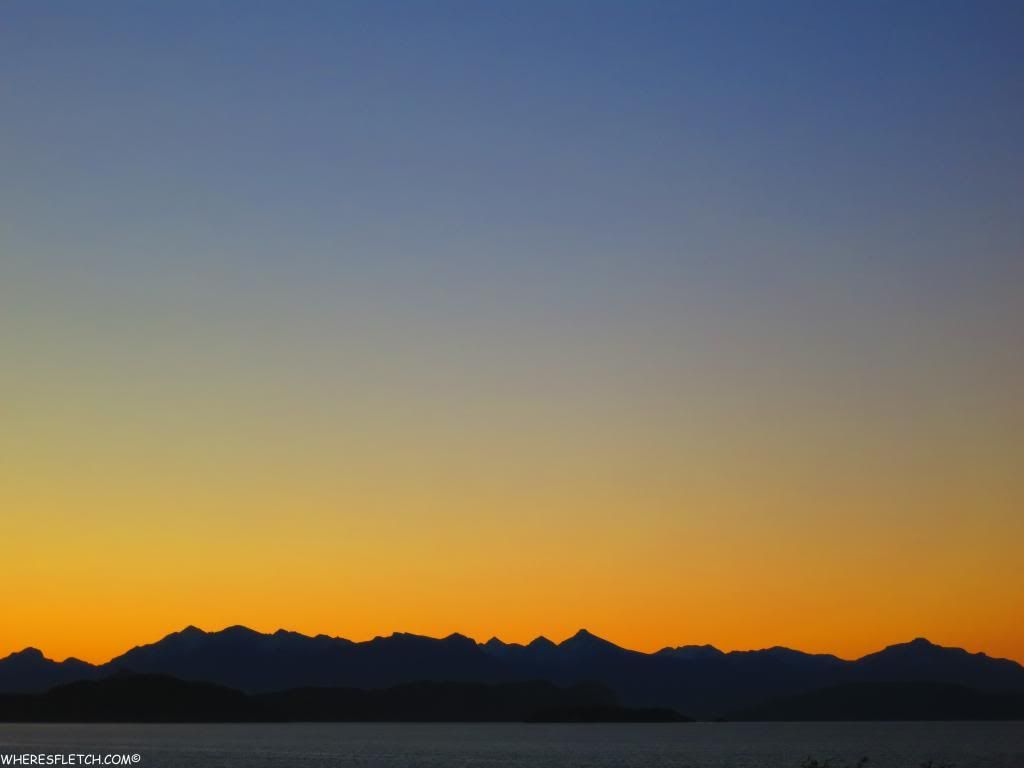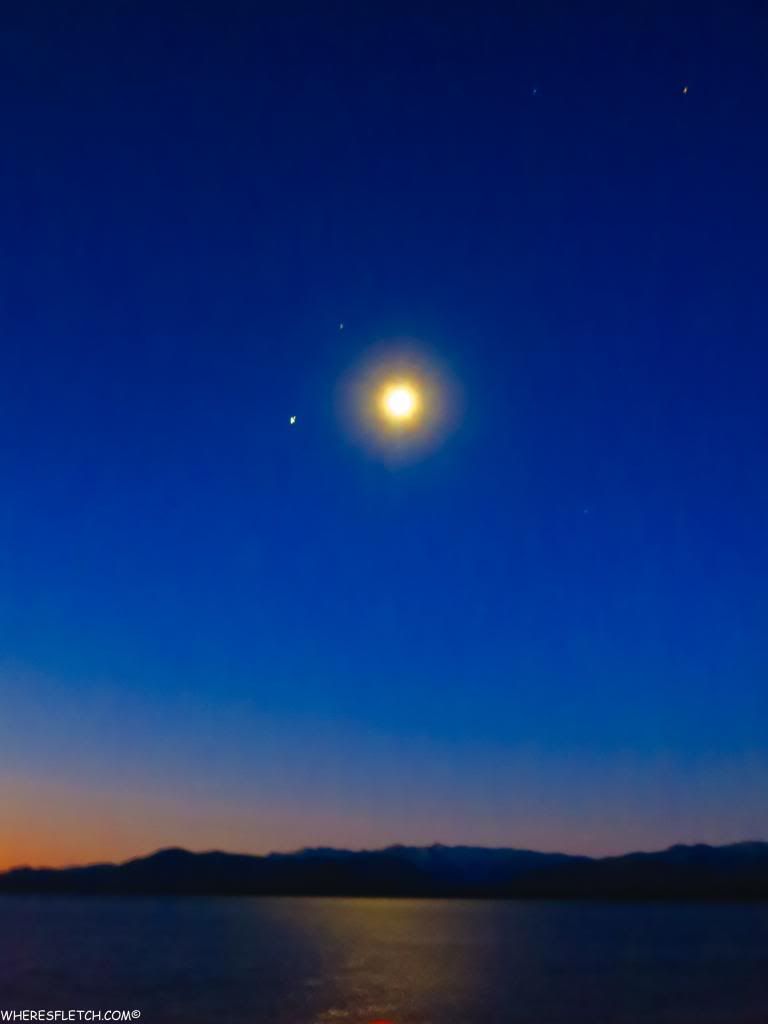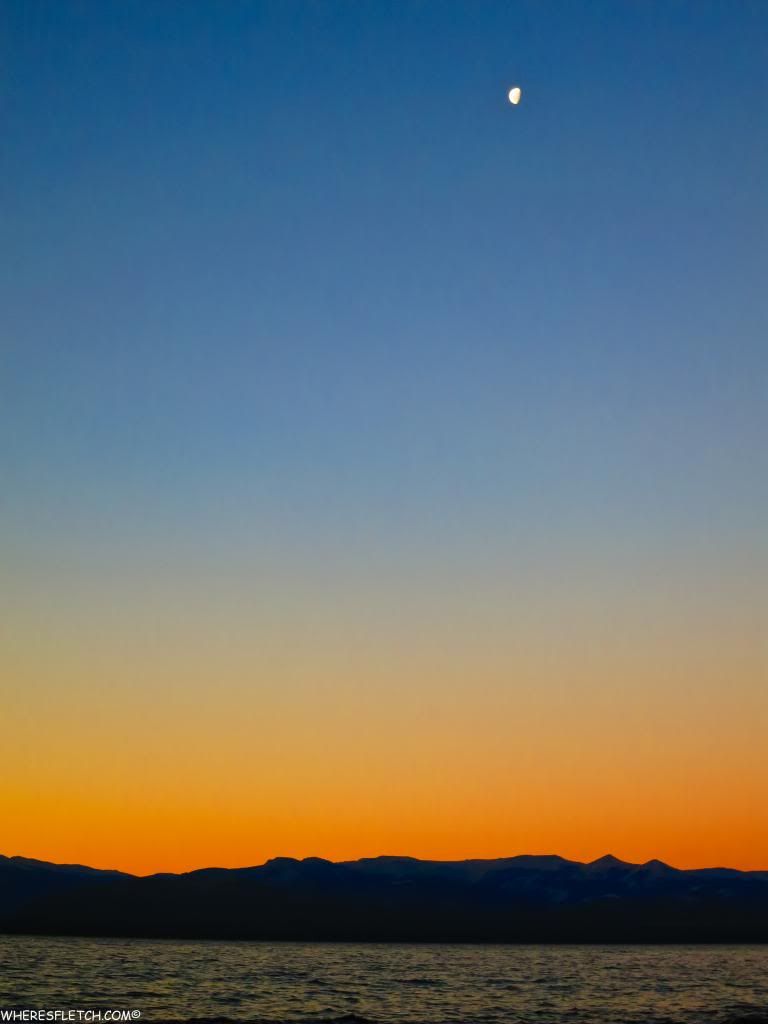 THIS NEXT FOUR ARE MY FAVORITES FROM A "SITTING ON THE BEACH DRINKING BEER SESSION"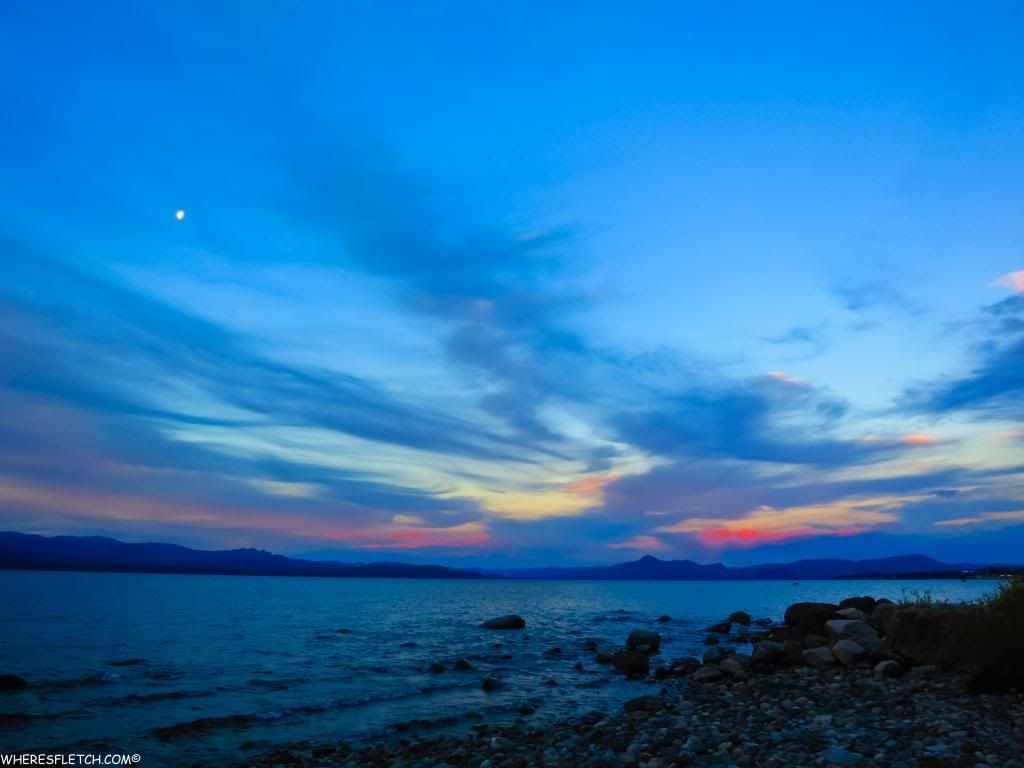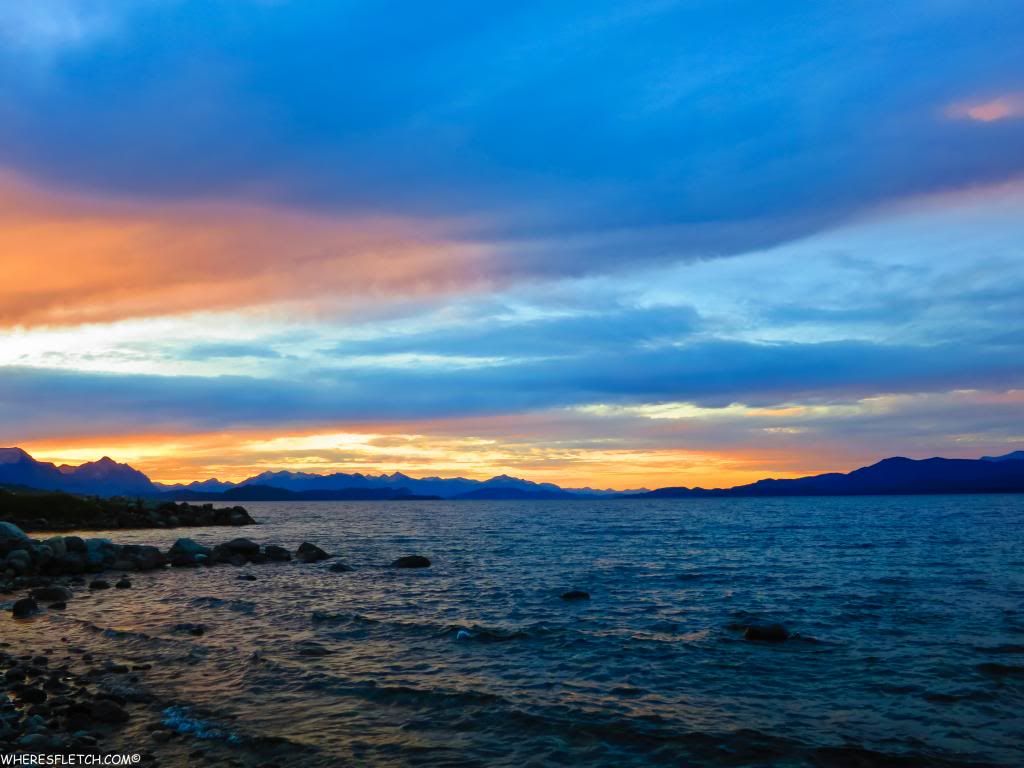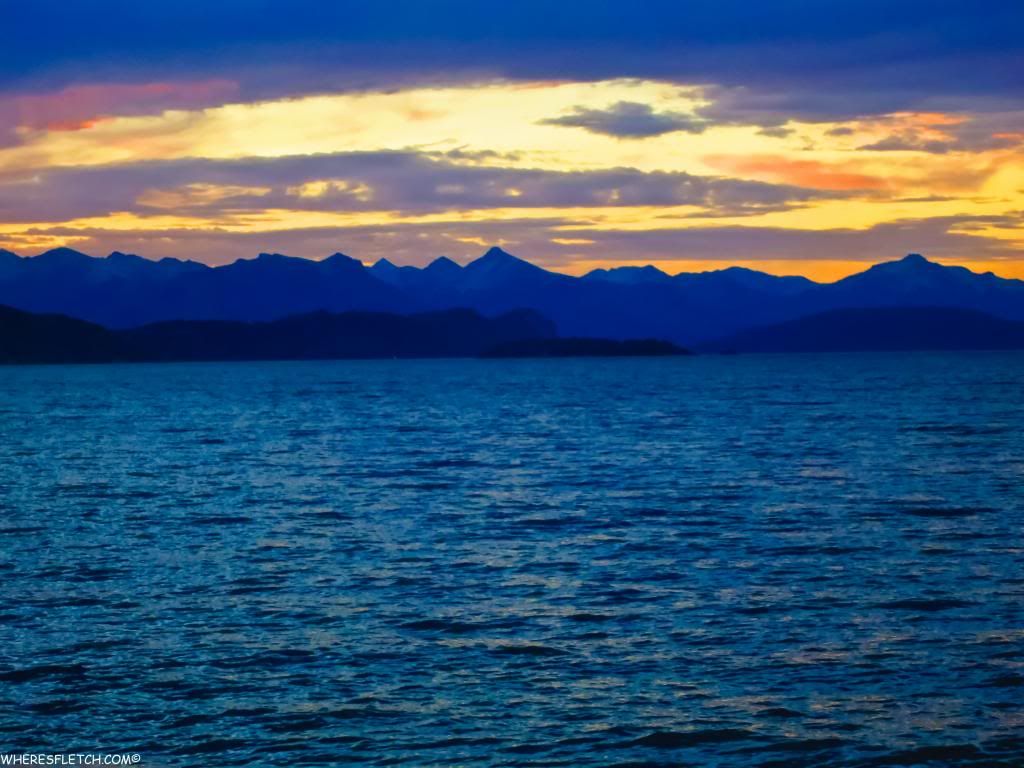 Thanks for following along..