ROUND 4 With "Animal" the KLR..
---
DAY 463-466
2/12-15/2013
Woke up ready to shred, packed the bike up and left the hostel with everyone giving me shit that they will see me in a day… I was planning on riding only 500kms or so... but once I got on the road and the bike was already using oil by the time I hit 300 km's I knew I was committed. If I went back and tried to figure out the problem which is I need a new Cylinder, which I would also have to get new piston and rings since mine are over sized… Which means a lot more money into a bike which will not be going with me to OZ…? I said fuck it and made an executive decision to ride the bitch till she dies and make it to Ushuaia… I rode 900km's to Pucon... using only 3 quarts of oil…. Hahaha I got me a dang ol' Heavy, slow, two stoker... and she runs like a lawnmower... Hahaha If you need me to break it down.. 1 quart of oil every 180 miles… hahahah
Honest, funny, and a little bit embarrassing story… so my Fly helmet has been pissing me off, the visor does not stay up any more and falls over my goggles, messing up my vision... with polarized goggles and clear visor everything looks weird and I cannot get air… so my visor keeps falling down (every 5 seconds), my bike is running like shit again, so much oil, I'm over my bike, and I just lost it while riding down the highway…. Hahaha I was the crazy guy punching myself in the visor, punching the dash, flicking off the bike, kicking it like a pissed off kid, and swearing "fuck you you piece of fucking trash crap kawasucki FUCK FUCK FUCK!!!" hahahaha The cars got a good show, I hope someone videoed the gringo losing his shit… hahahahhahahahahhahaha I just started laughing at myself with a few salty tears.. hahahaha
I got of the main highway 5, and got onto a small paved road that was awesome, the sun is setting and the road is super twisty heading into the mountains and lakes.
I finally make it to Pucon as it's dark just about 10pm; I cruise around town looking for a camping area… I find one outside of town by 2km's along the lake; it is more than I was hoping to pay but oh well pasta for lunch and dinner and I will be fine. Camping is 9 bucks a night…
I asked if they sold beer in their little store, no I would have to go to the supermarket. As I check in the young guy working says he will show me a nice spot, so he jumps on his KTM (at this point I was swearing Noah from across the world…) Haha As I start to setup my camp in the dark a guy walks up says Hi and hands me a warm beer and just walks away… I almost cried... Hahaha I snapped it open and had a well needed gulp of wonderful beer. At this point I just started to laugh and smile at the situations I keep getting into and the outcomes of them. How awesome is this lifestyle… I walked into town to find the super market, although I should be watching my budget and cooking for myself I was exhausted and found a little pizza joint for 7 dollars who made really good thin crust pizza with internet...
I woke up in the morning exhausted for not riding big in almost 2.5 months to busting out 900km's I felt it, but it is that good soreness. It was nice out so I walked around a lot and just took in the day. I am heading for Bariloche Argentina then B-line it to Ushuaia………. Fingers crossed..
The next few days I will chalk these up to gnarly rain storms and solo time. If you don't know me I love people and spending time with others, but I do very much enjoy my solo time hint me doing this trip solo. So after spending almost 3 months living in a hostel surrounded by people I needed a few Fletch days just to chill and walk around in my own head… Now I will head for Bariloche, Argentina and stay in a hostel for a few days hopefully meeting up with this artist I have heard of and get my forearm tattoo done.
LOTS OF PICS FROM MY CAMP SPOT IN PUCON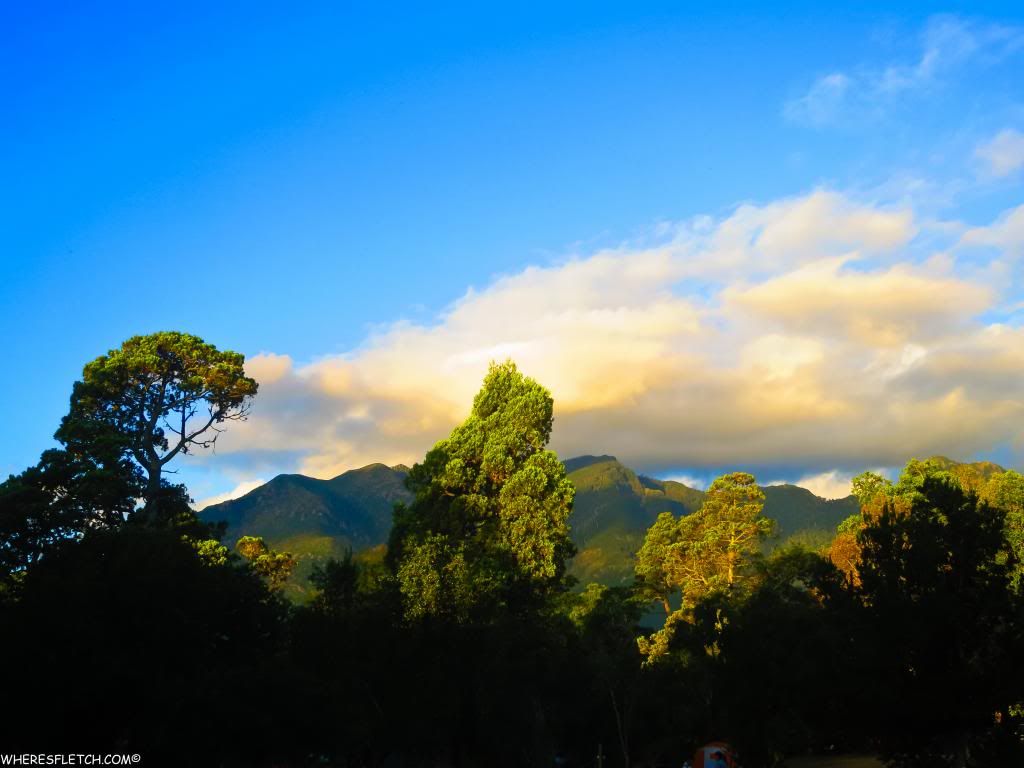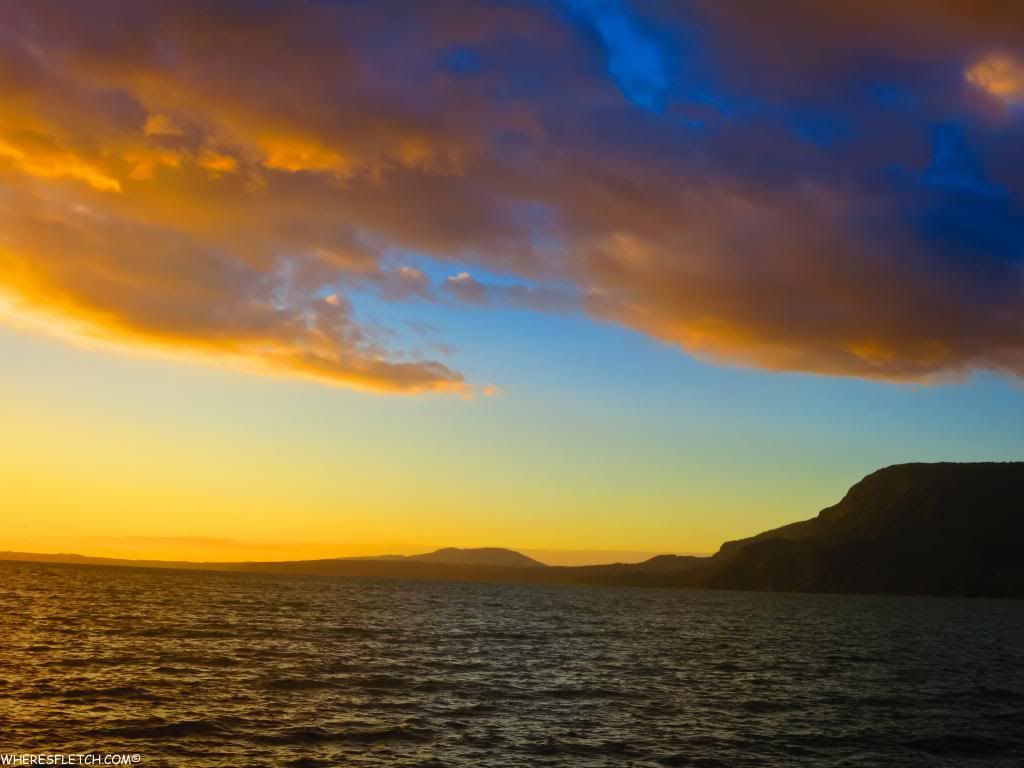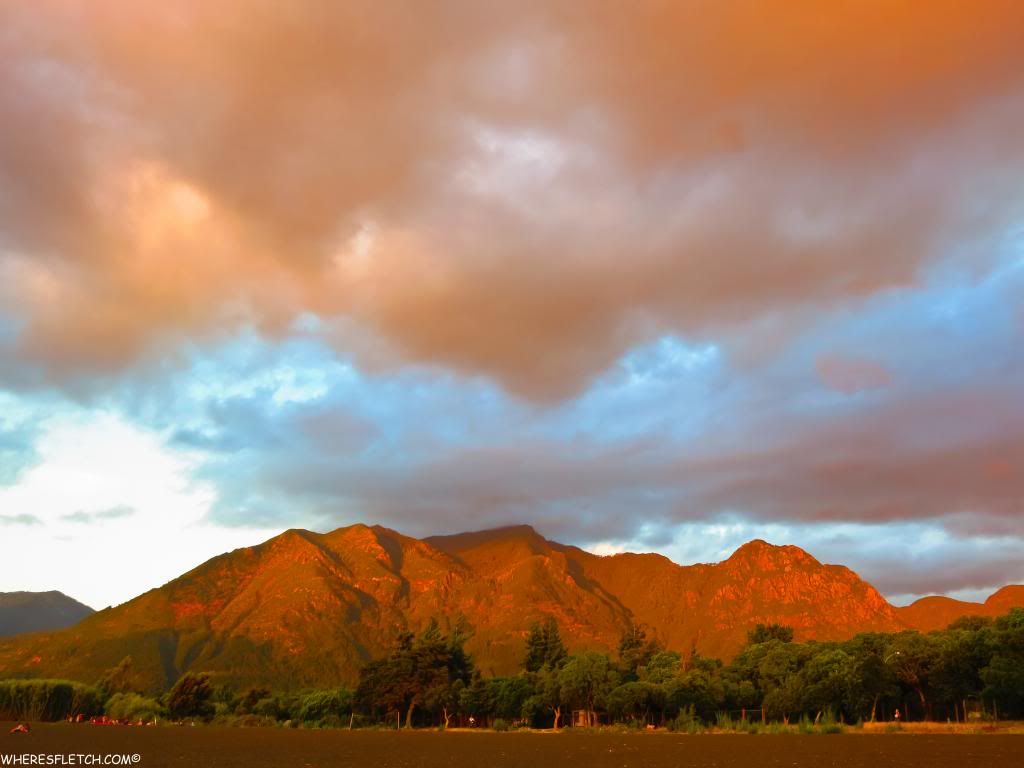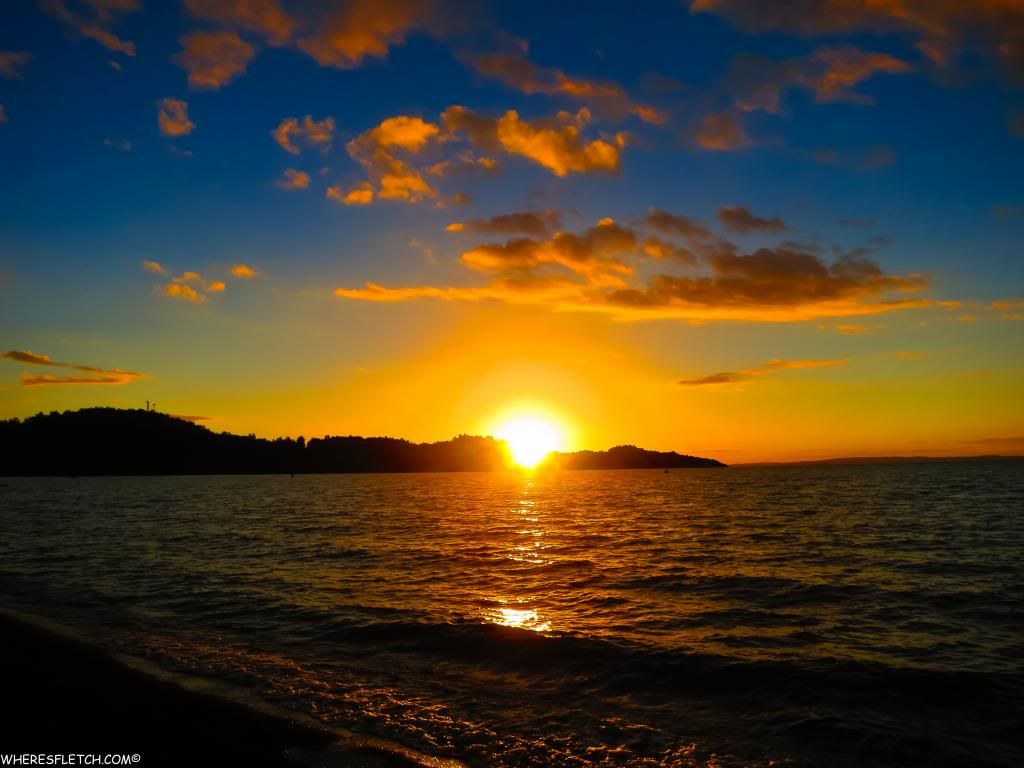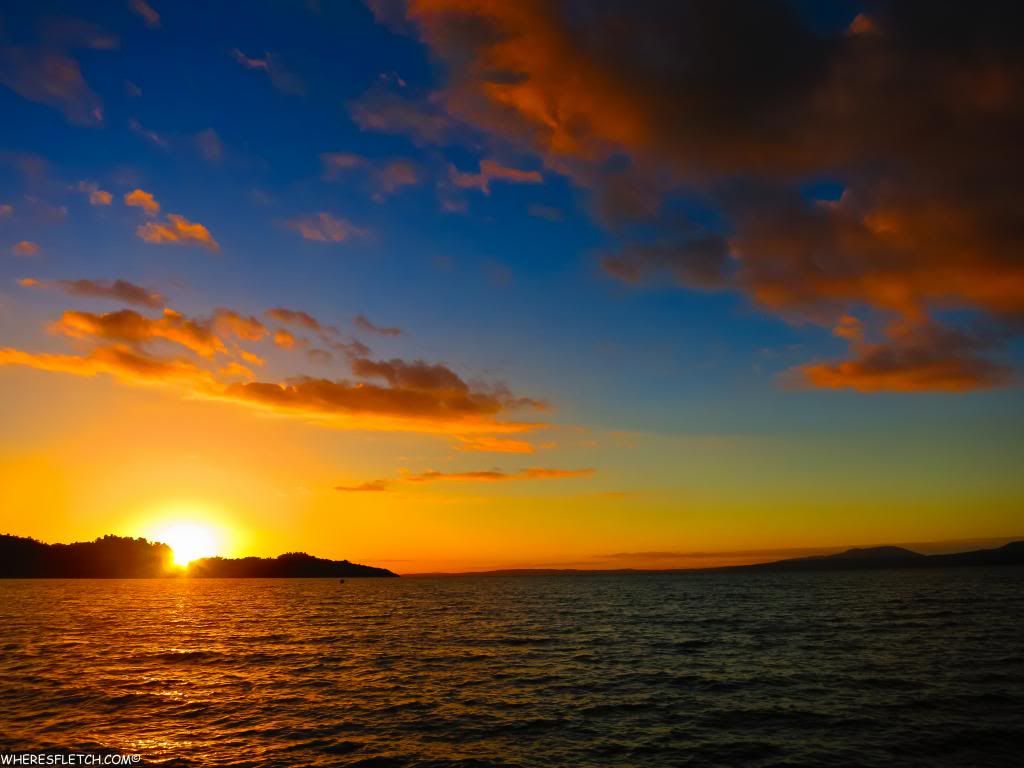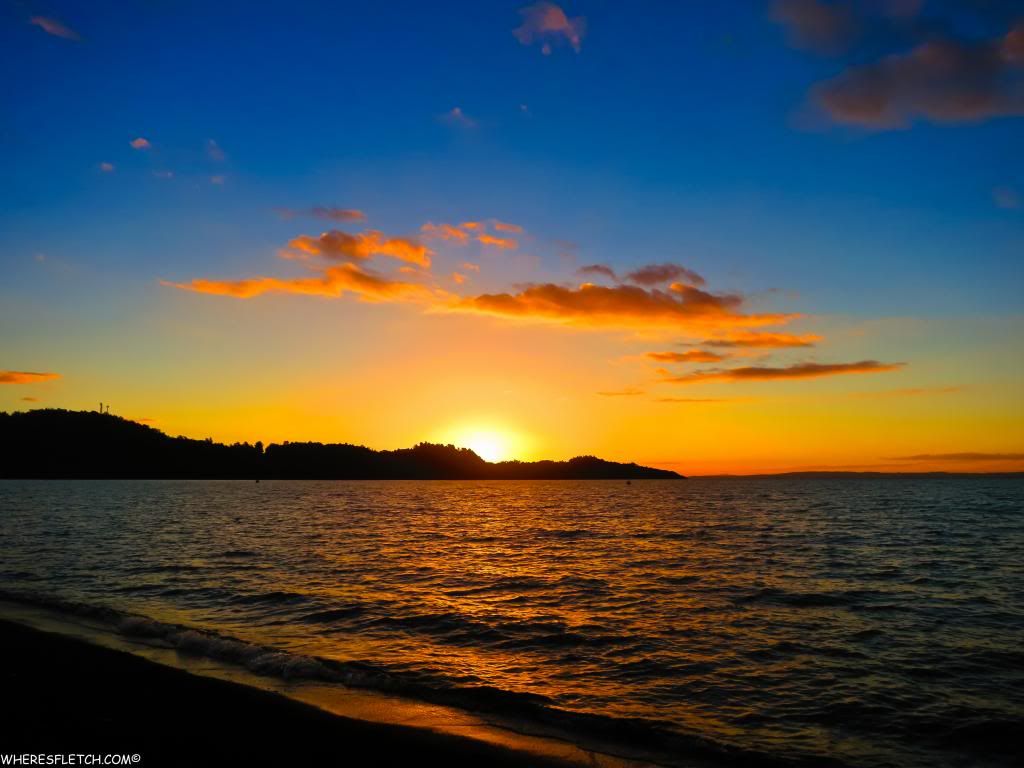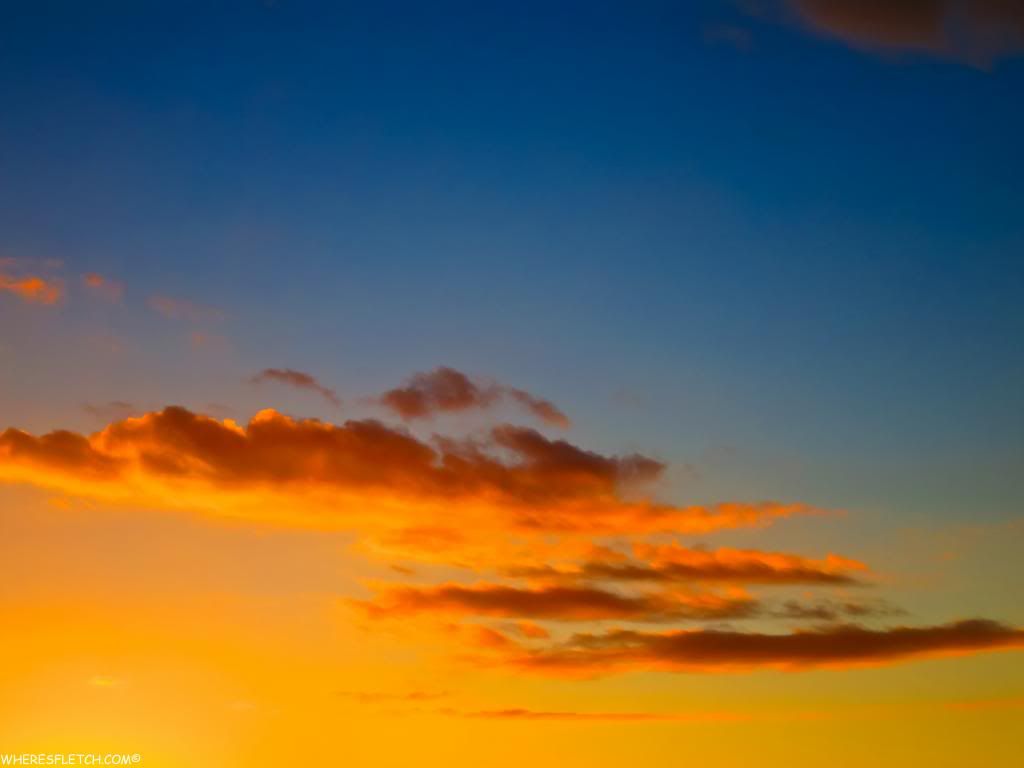 NICE SUNSET SHOTS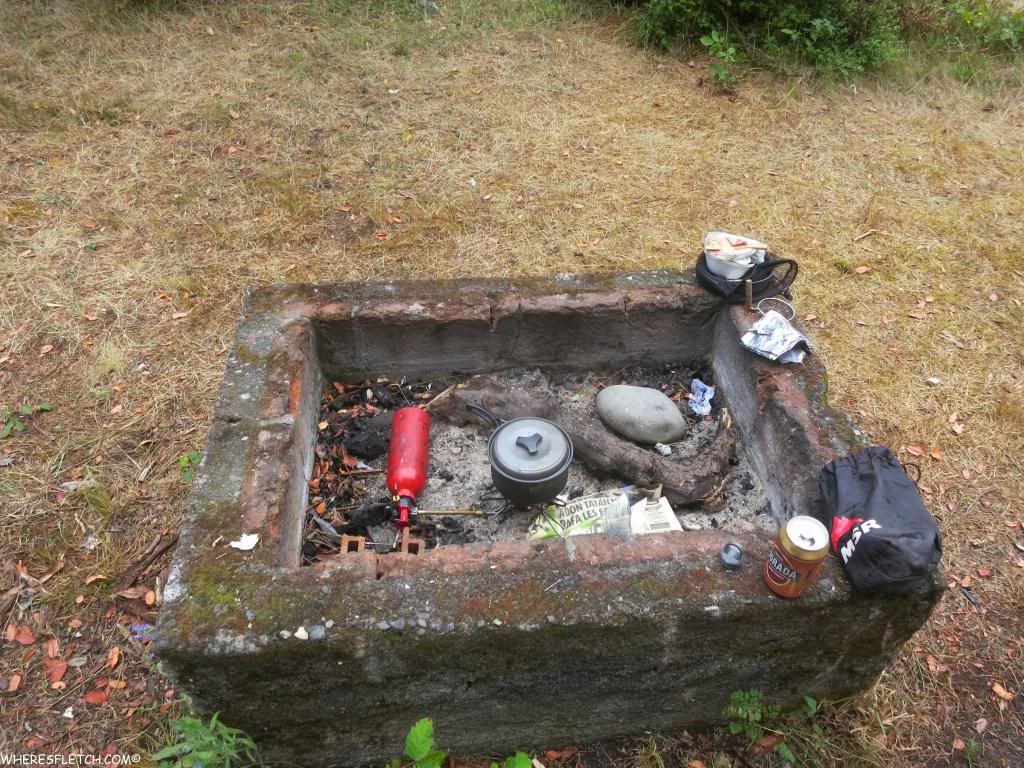 LUNCH TIME
HAVING DINNER ON THE BEACH WHILE THE RAIN TAKES A BREAK