Alright lets get into what I have been up too.. here is the first segment since I took a break...
Grab a few
and enjoy....
DAY 454-462
1/28-2/5/2013
Monday and Tuesday we ran around getting last minute things for the bike and I worked on dropping a lot of gear and weight that I would not need and could grab on my way through to Oz in a few months. I had a problem with my bank so my account was frozen so that threw a spin on a few things like getting the Argentina Visa. I changed the oil on my bike, and made sure she was ready to shred. I worked on my blog and RR getting it caught up before moving on.
We got our shit together running around in the morning on Weds and was ready to go by 11am, My suspension had me a little worried the preload was not correct, but we set off anyways..
The first 50 miles or so the bike ran perfect no burning oil, no smoking, snappy throttle response, and it just over all sounded perfect. We stopped for lunch and some gas a bit later around 120 miles since leaving Santiago. I noticed a little black soot on the fender again and checked the oil level; it had gone down just a bit. We stopped to fine some camping for the night we were both haggard from the weekend of drinking. After only 200 miles my oil had gone down a lot and left a lot of soot on the fender, "Is this really happening all over again!!" Come on Moto Gods give me a break... hahahaha
After a lot of riding in circles and jumping through hoops we finally found a nice camping area by the water in San Clementes. We started messing with my suspension trying to stiffen it up. There was not enough room to get it done without pulling the suspension out. I will be completely honest with you guys… I truly had my first all out break down of the trip... I was torn up … six months of the bike running like crap, starts to wear you down… Especially since it was running so good around town when I was testing it out for a 100kms or so before leaving.
But once again when I was getting down and all angry... I just looked up realized I was living my dream and was in Chile camping by a river and just started to laugh at myself. Nothing else I could do, oh and I went to bed at like 7pm Hahaha. Woke up in the morning trying to figure out what my next move do I back track to Santiago or do I push forward and hope the bike sorts itself out… (Yeah I know that doesn't ever happen but a dude can dream right...) Will be honest, drop a few a tears while breaking down camp and packing the bike up to head back to Santiago…. So I said goodbye to Andy and headed north within the 300kms from where we camped to Santiago I burned 1.15 liters of oil, yup I was thinking that same four letter word. Haha I sorted out my suspension back at race tech they were very apologetic and the owner showed the tech guy my bike and how much sag he had set up and yelled at him. Then the owner got down in his nice slacks and collared shirt and got dirty as he had to make a special tool that would fit in my frame and let him tighten up the preload. I headed back to Ventana Sur Hostel head hanging a little low. Pulled up and went to ring the gate a van pulled up behind me honking. I got back on my bike and heard the gate unlocked and I hit the gate with my front tire a little harder then I meant to. The gate slammed open hit the wall and came back to me. Oh well I was committed so I slammed into again blasting into the driveway. Ivan (the owner) was standing there laughing and asking what the hell was I doing back… haha I told him the trouble he threw an arm around me and said well welcome home. Let's drink some whiskey... uum OKAY!!! Dave came back seeing my bike and I was expecting a lot of crap from him but all I got was open arms and a hug from one biker to another who has had troubles on the road.. Hahaha then we all drank a few glasses of whiskey shooting the shit…
So I made some emails and talked to some other riders trying to find the best guy to help me out. Since I cannot figure it out, nor the two other highly recommended mechanics one in BSAS and one here in Santiago; they both have "fixed it" which last 200 kilometers or 500 kilometers. Haha
So I hung out at the hostel for a bit having whiskeys and just chilling, made some pasta for everyone and got a hold of my friend Maca. Yes it sucks my bike is having issues and it is not so awesome that I keep meeting other guys on 08 and 09 KLR'S also having similar problems and worse. (One had a broken crank shaft) But it could be way way worse, I could be stuck in the middle of nowhere; but instead I am in Santiago which is a cool city, with good group of friends, and having lots of awesome/ new experiences!! No complaints from this guy…. Just still enjoy this crazy adventure one day at a time..
I hung out with Maca over the weekend, although on Saturday I was sitting back at the hostel and was in a little funk thinking about my bike and what I was going to about it. It is a holiday here now so I kind of have to wait to get some help until Monday Morning. Dave, Zach, and myself, went up to Maca's house to meet up with her, her roommate, and a friend of theirs. We hung out there for a few hours drinking Piscola's and Pisco-Gingers, it was a very entertaining time to say the least that had Dave riding through the apartment on a bicycle, also was a few hours of ridiculous amounts of laughs. We headed out and caught a cab which ended up being covered in fuzzy Zebra print and black lights… We arrived at the club and proceed to drink entirely too much until the club shut at 5am when we all headed home.
The next day we all died... not only was it the hottest day I had experienced in Santiago cracking over 104F but it was also luckily the most hung-over I have been this whole trip.. hahahaha
Monday Ivan jumped on the back of my bike and we headed out of the center about 30 minutes away to a shop called Johnny Moto, super nice guy and very very honest. He came highly recommended. Although when he saw my bike he was not too stoked... "No not a newer KLR, these things are nothing but trouble" oh sweet thanks for that Hahaha. He is quiet busy but is willing to help out a fellow world shredder. I will find out all on Tuesday... I went up to Maca's to cook dinner for her and her roommate and just to relax and not think about the bike.
Tuesday came and it was hot as well… I got in touch with the Shop his name is not Johnny it is Rueben super rad guy, he said my valve seals were shot and my rings was fucked. (Funny considering the Kawi shop told me they looked perfect 600km's ago) sweet thanks for actually take time to look at my bike brobrah…. Haha
I went to the Kawi Dealer to talk to the head mechanic who had done my bike as well as buy some OEM parts from them. The guy saw me coming asked me how I was I told him bad and then he kind of pushed me onto someone else and snuck away. I asked to talk to him a few time to no luck. They tried to charge me full price for all my parts, not a chance… after a bit this kid just gave me a wink and quietly gave me 20%off which saved me 35 bucks. The head mechanic was nowhere to be seen he kept avoiding me the whole time I was there... so I just left, oh well let it go all apart the adventure…
Called Rueben and will take him the parts tomorrow.
As I was dropping of the parts we were talking about how the coolant still comes out the over flow I the back of the bike when it has been running for a bit. He looked concerned and grabbed the cylinder. Using a heat gun he heated it up. and then tapped it.. the sleeve moved freely.. he looked worried.. My Spanish still sucks.. but the jest of it was that was really bad.. So when it gets hot in the bike it can move a little and that is why the coolant is leaking. So we resealed it.. but he was not confident in it.. and said the other option was to get a new cylinder… and that would be a lot since we would also have to get new rings and piston since I am running an over sized piston at the moment. So fingers crossed that the jimmy fix works.
Got the call the bike is ready to go and I can pick it up in the morning. He is fast, honest, and a really good guy. Check him out Johnny Moto (on Facebook).
Got the bike back and went for a Quick ride up to ski resort El Colorado a quick 100km's felt good; no use of oil or coolant.
RAINY AND CLOUDY DAY FOR A RIDE.. BUT STILL A SMILE ON MY FACE!!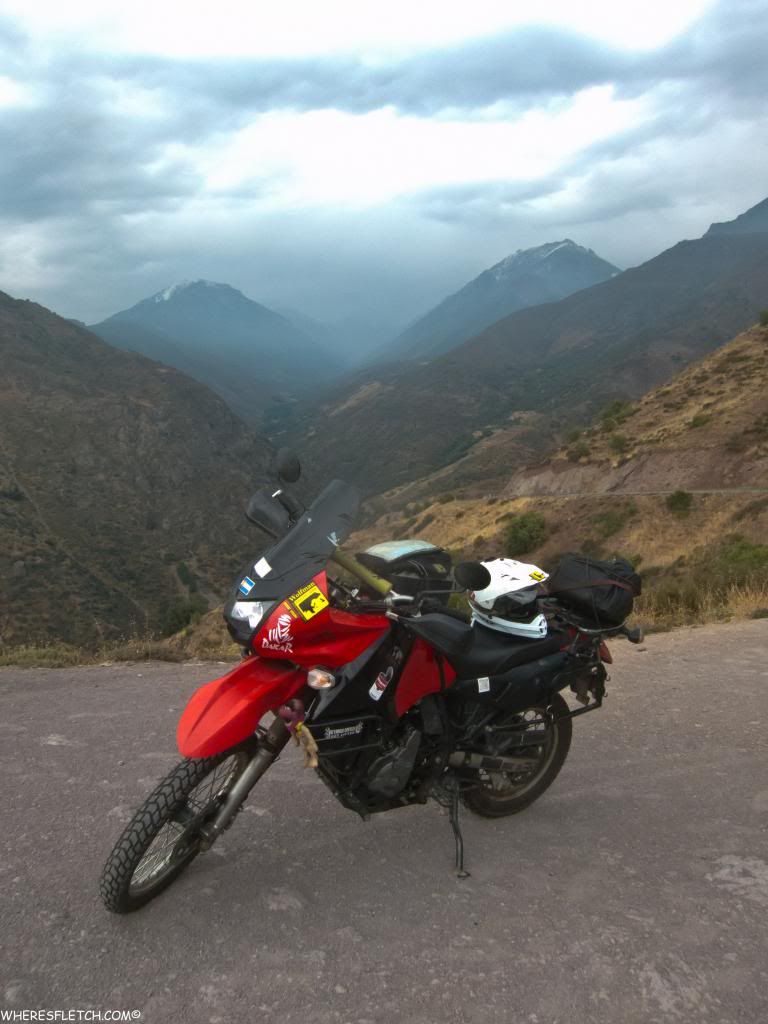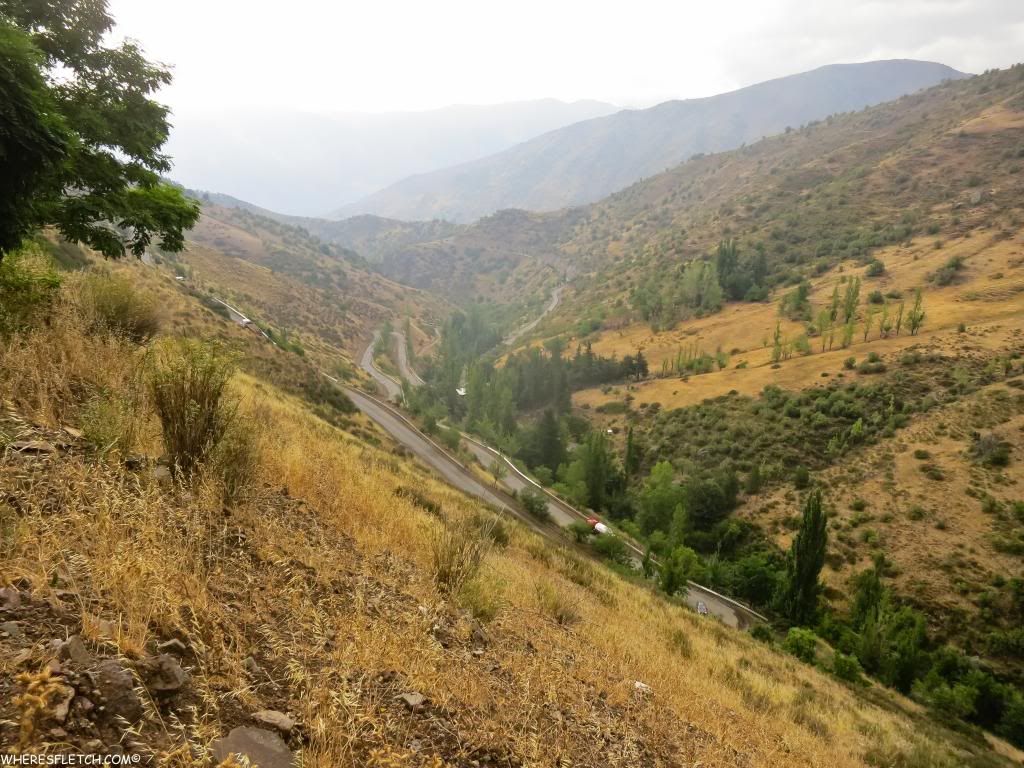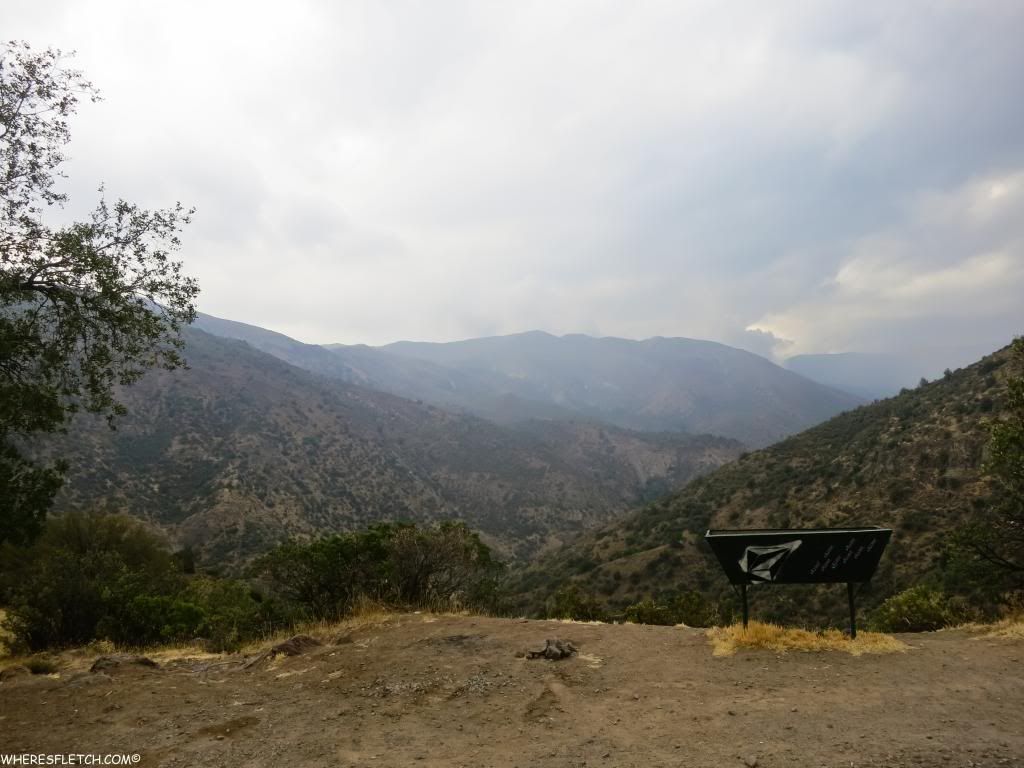 Saturday was a lazy day running around hanging out at the hostel. We had a massive Asado and then Ivan busted out a handle of Jim Beam 1.74 liters… Between 5 of us we smashed through it pretty quickly and then decided to go out and each had a wine glass full of Absinthe... and well here are the pics that go with that night… ugh….. Although it was a win since I made it back to a couch not a sidewalk… Hahaha
COME ON WHAT'S THE ONE THING THAT WILL ALWAYS MAKE UR DAY BETTER!!!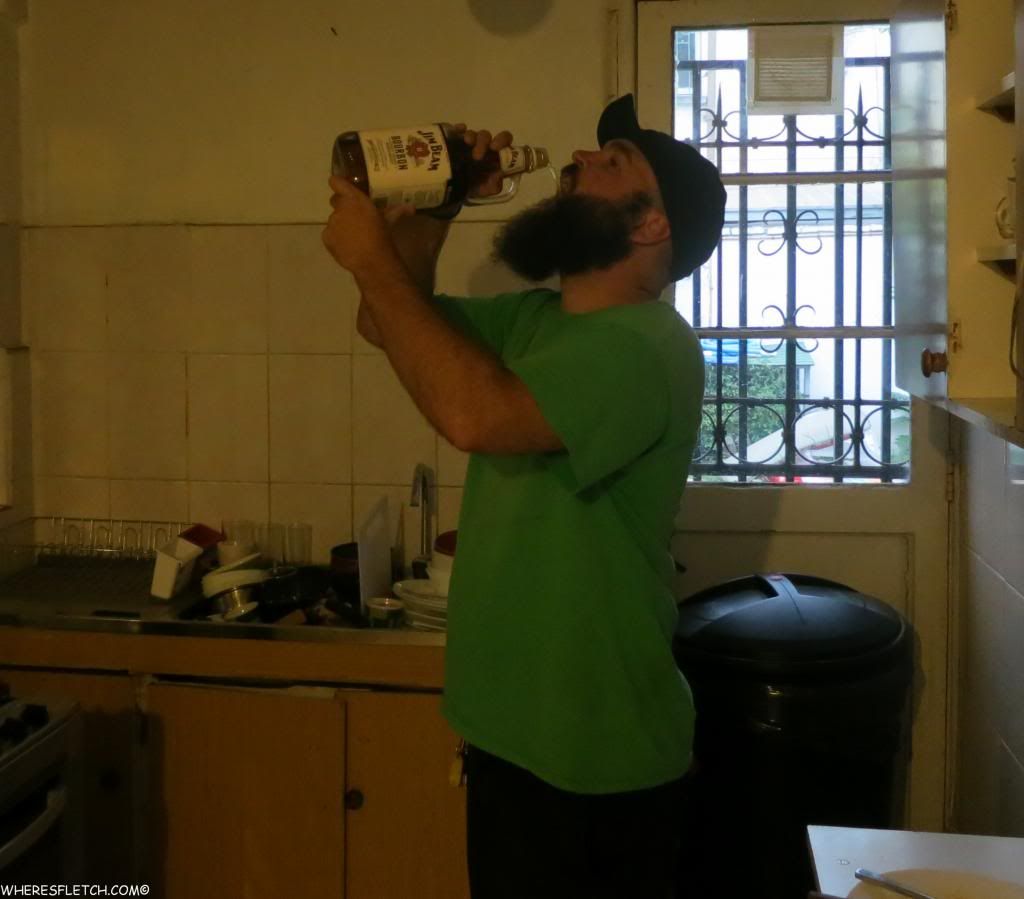 YUM YUM YUM IN MY TUMMY!!!
OUR SWEET NEW HANDSHAKE.. CALLED "JUST THE TIP WITH A LIL KNUCK"
JAJAJA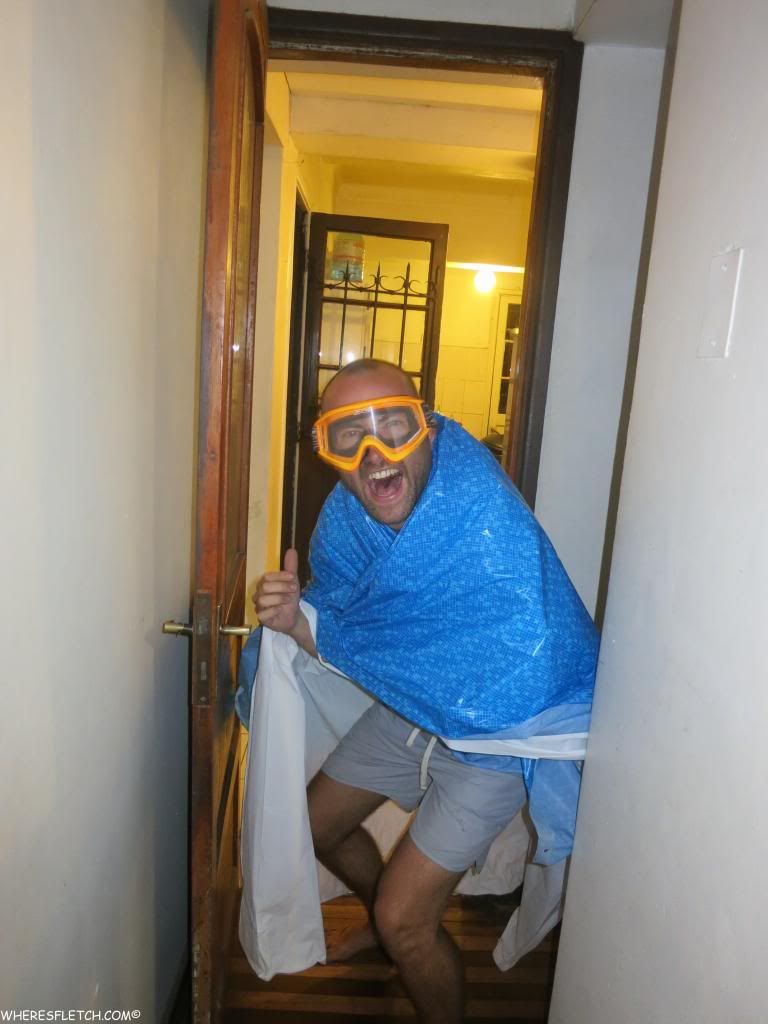 WHISKEY TURNS EVERYONE INTO A SWEET SUPERHERO!!!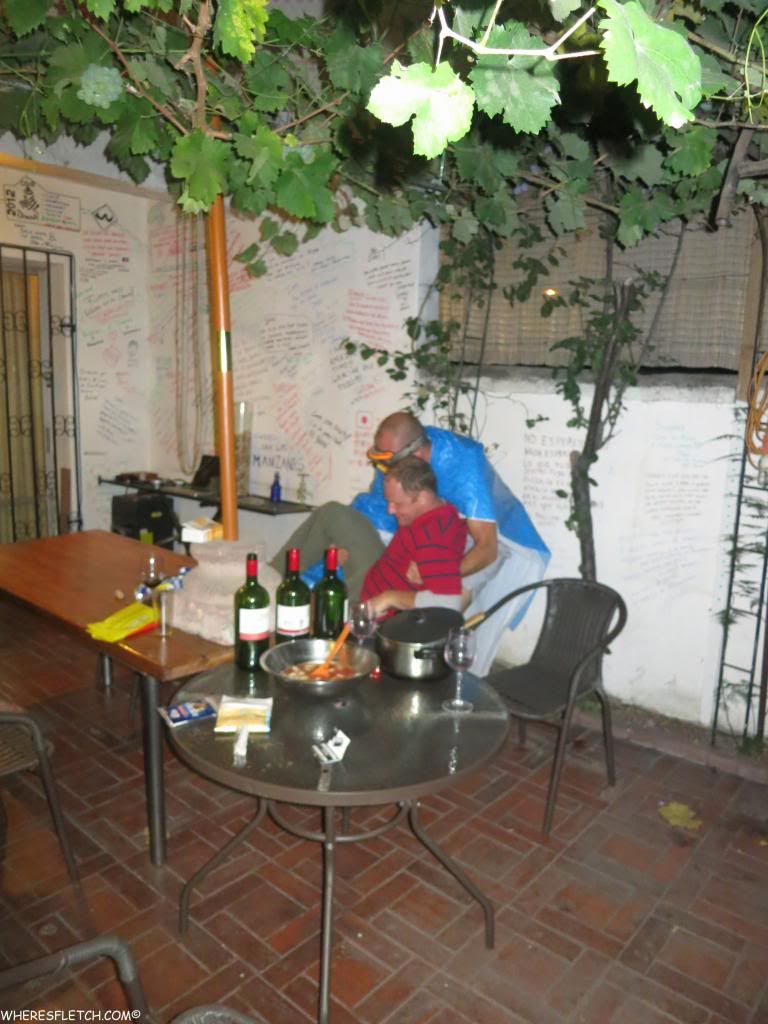 PICKING ZACH UP TO SHOW HIM THAT HE CAN FLY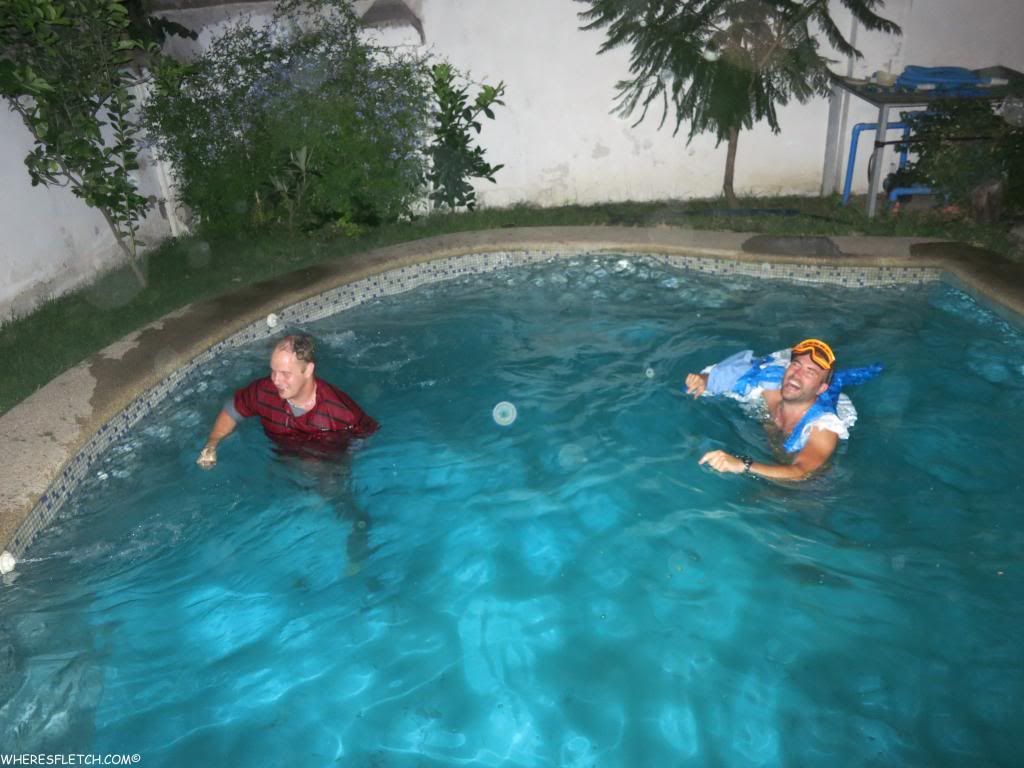 NO NO, HE COULD NOT FLY WITH ZACH IN HIS ARMS.. CRASH LANDING IN THE POOL.. HAHAHA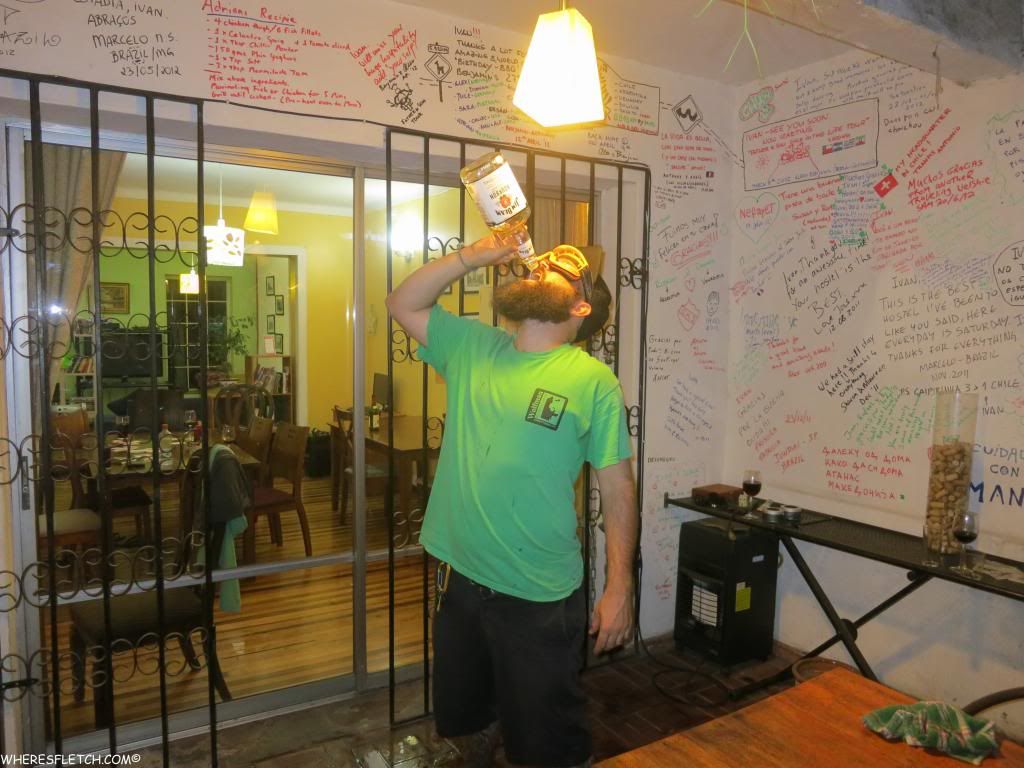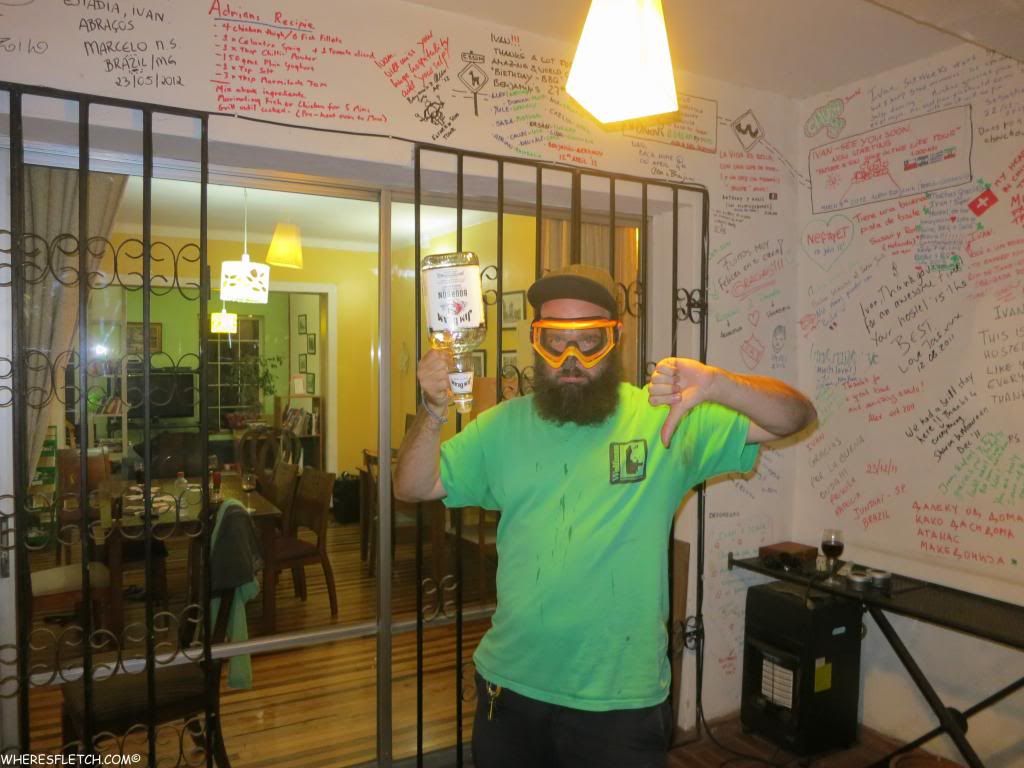 NO MORE WHISKEY MAKES A SAD FLETCH... HAHAHAHA
PEOPLE STILL GETTING THROWN IN THE POOL IN THE MORNING..HUNGOVER
ZACH PLAYING THROUGH....NOT READY FOR A HANGOVER???
THEN JUST KEEP DRINKING...
Sunday woke up very hung-over and went for a ride, bike felt good again. Met up with Maca for Sushi and some wine; just a nice relaxing Sunday evening. Went for another ride on Monday bike felt good but a little sluggish, and used a little oil which should be normal since I have new rings. Swung by Johnny's we adjusted my carb which made the bike peppy again. I packed up my shit and went to bed early.
A BLUEBIRD DAY OF SHREDDING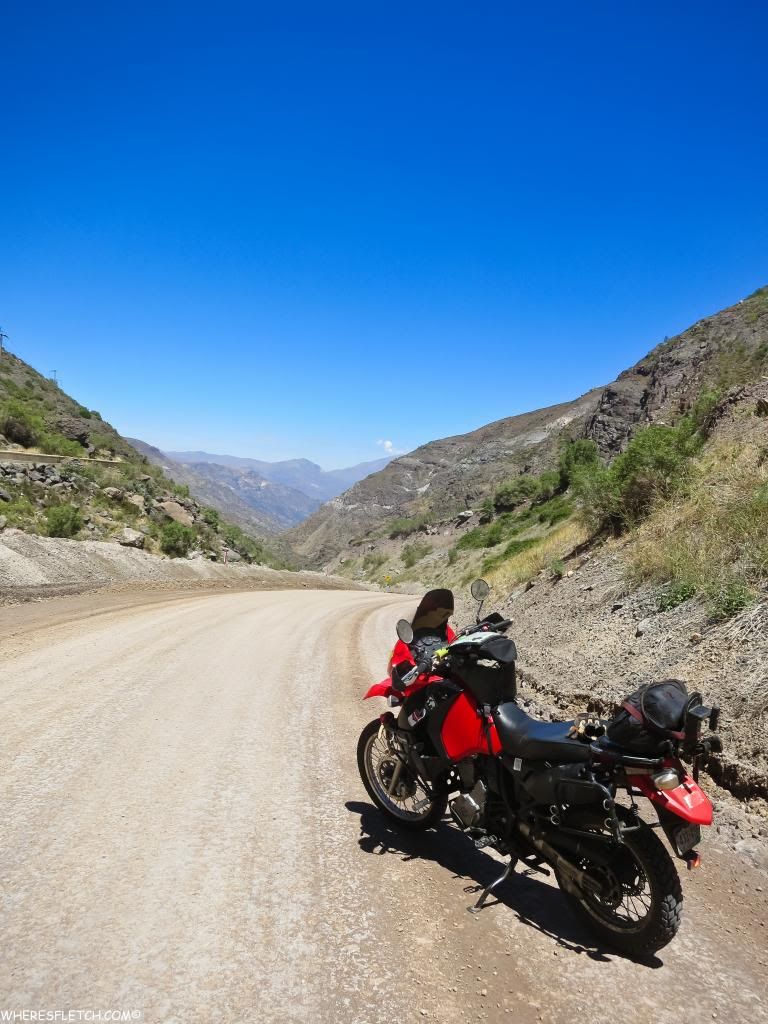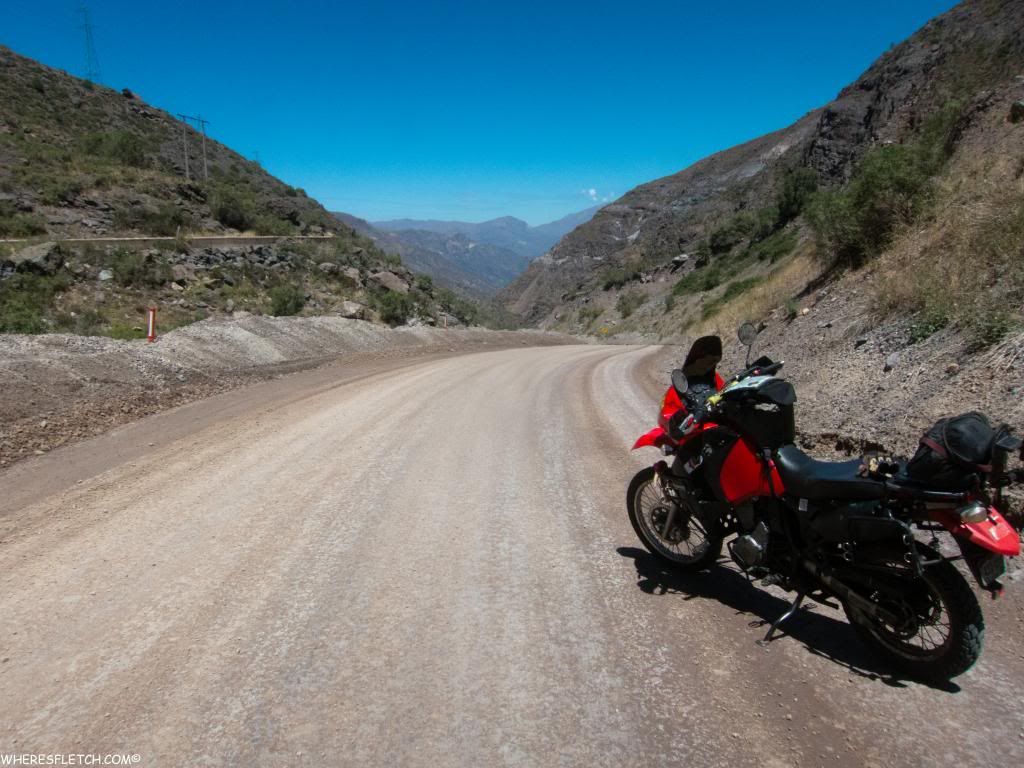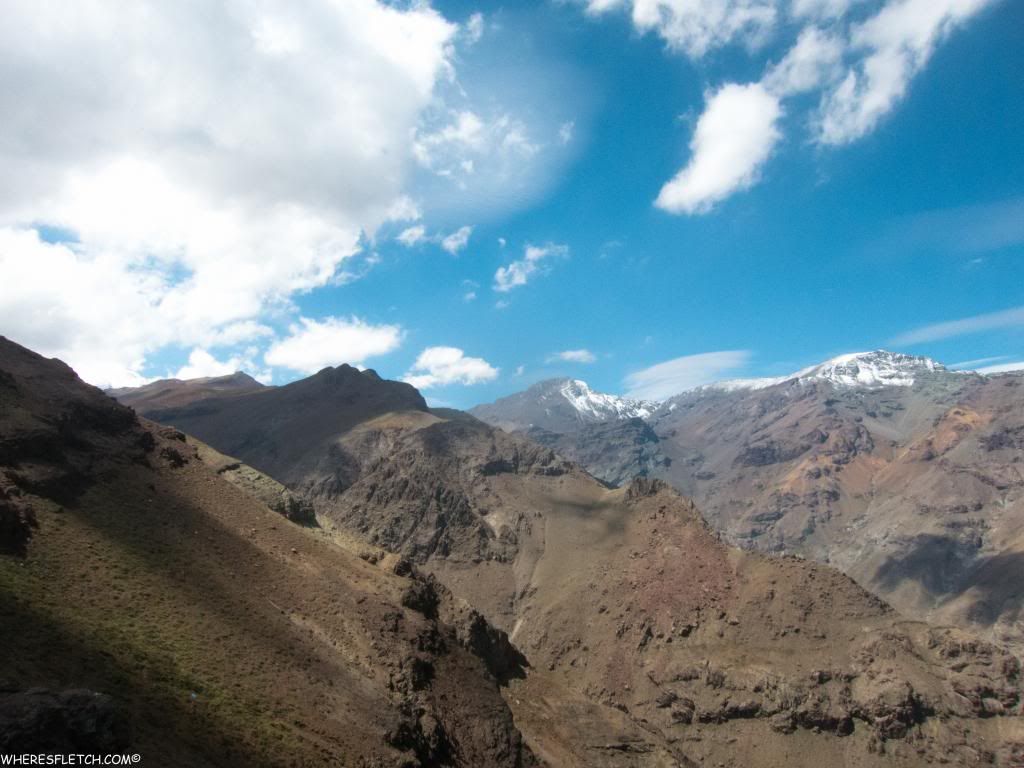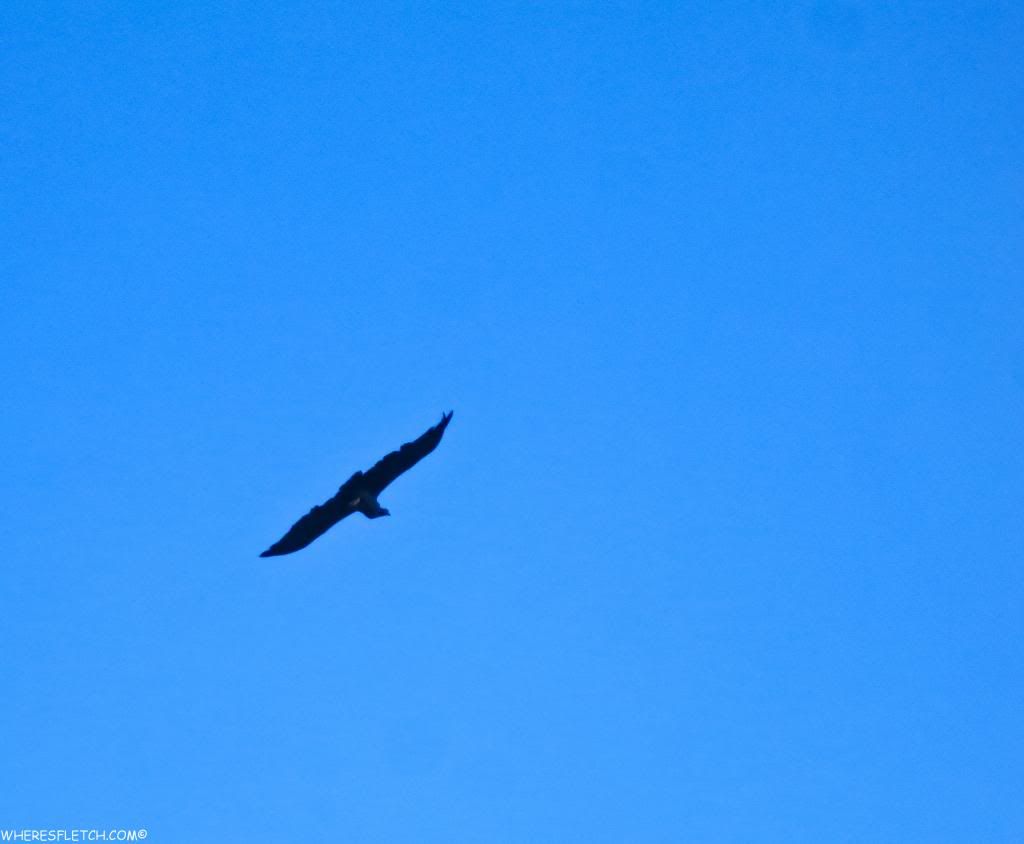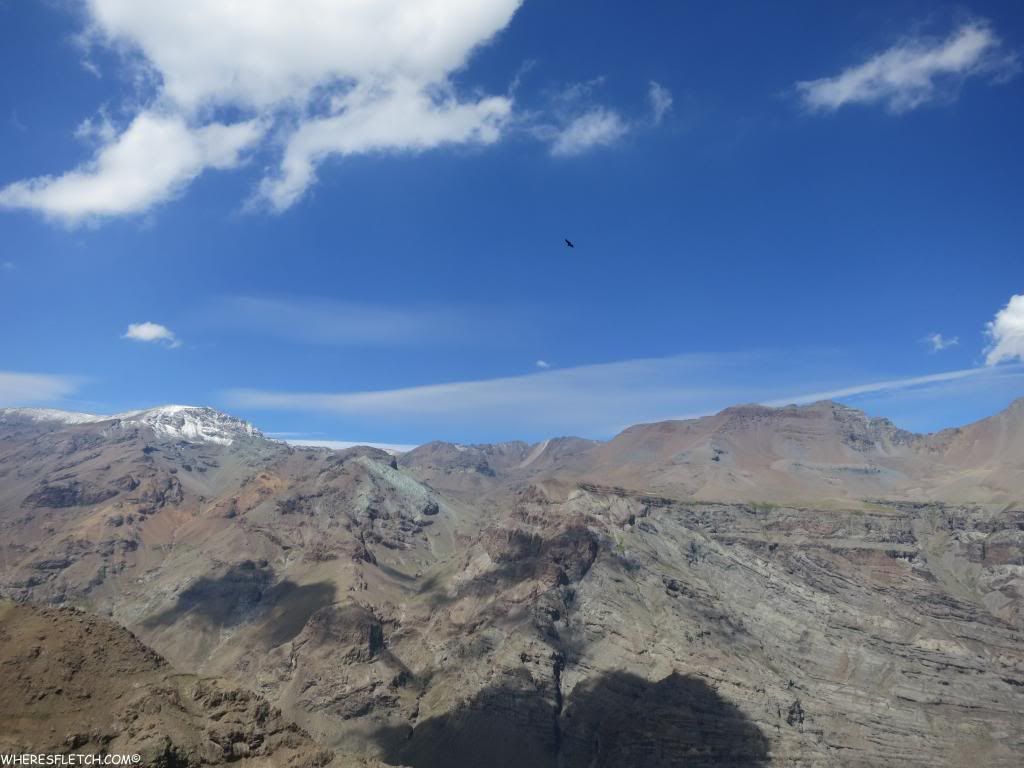 ALRIGHT ANIMAL, FOR F#$%SAKE PLEASE BE SHRED READY THIS TIME.. HERE HAVE A BEER AND LETS TALK THIS OUT.. I KNOW WE HAVE HAD OUR PROBLEMS BUT I AM WILLING TO PUT IT ALL BEHIND US IF YOUR WILL TO SHRED... AND IF YOUR NOT.. I WILL MAKE A GOD DAMN BONFIRE OUT OF YOU!!!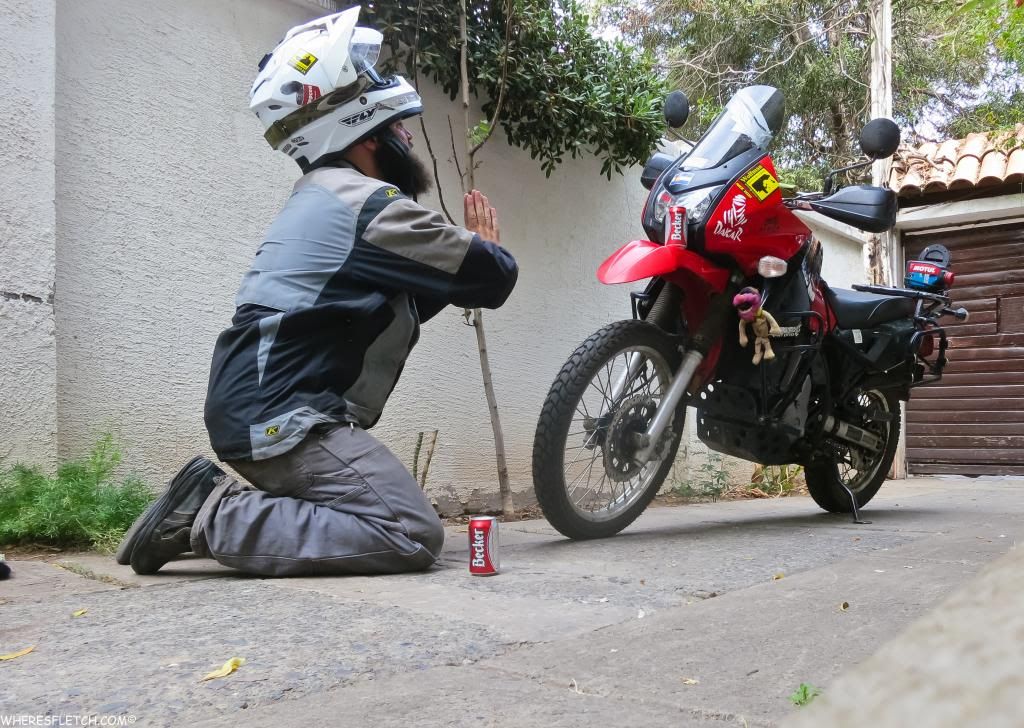 PLEASE!!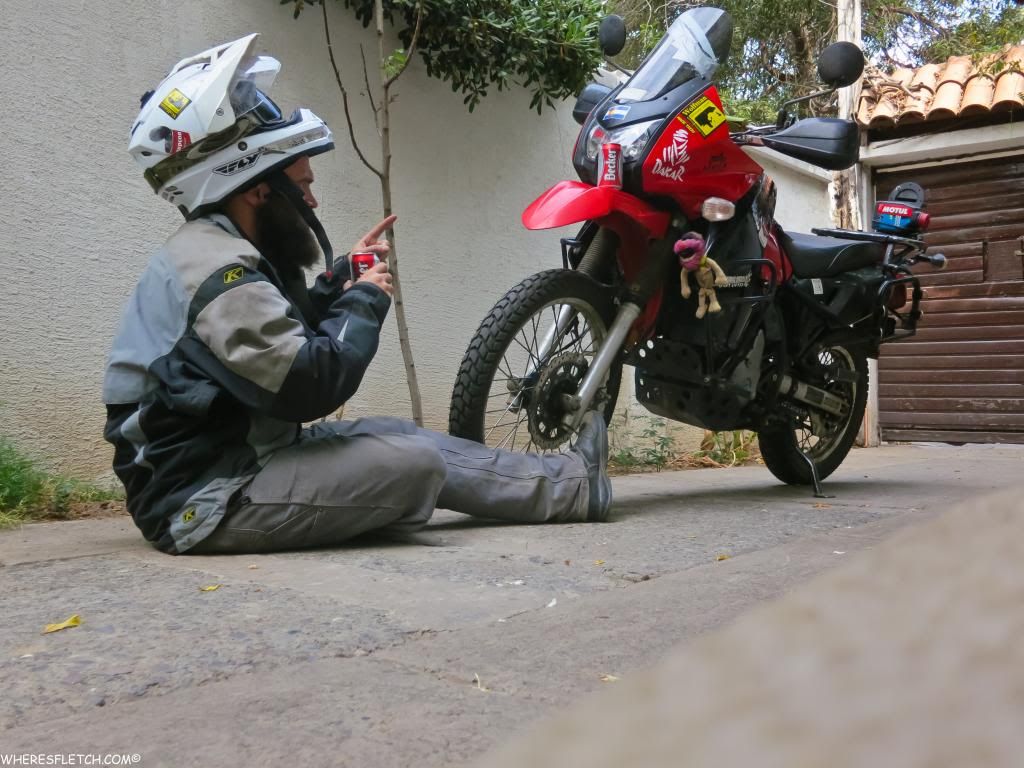 LISTEN UP BUDDY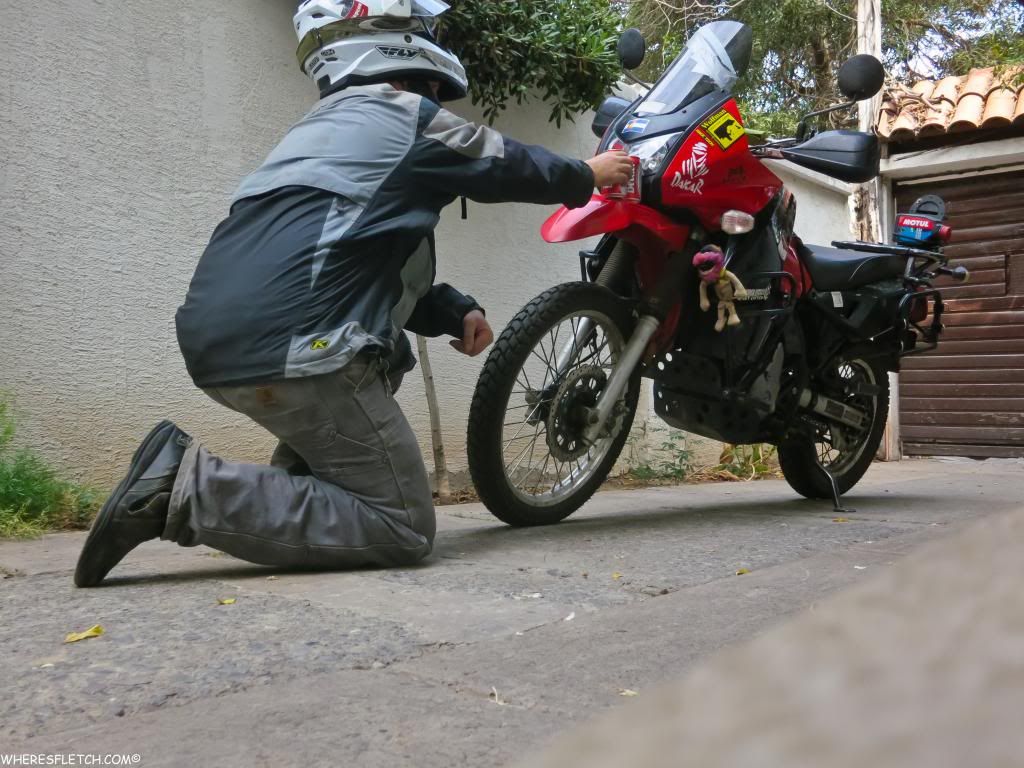 CHEERS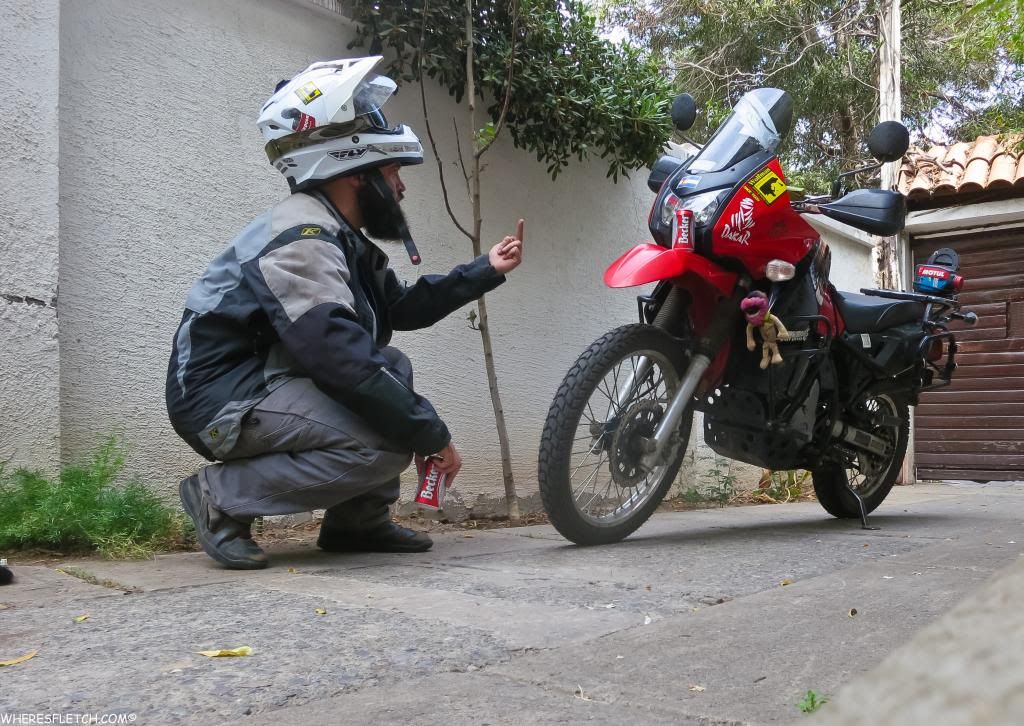 I WILL BURN YOU TO THE GROUND.... HAHAHAHAHAHA
MUCH MORE UPDATES AND PICS COMING.....