DAY-310-311
9/8-9/2012
Alright bike starts up right away most likely waking up everyone that went out last night. My bad…. Hahaha Loaded up the bike and headed for the gas station, then we did a couple of laps around Salta, Argentina until we finally found someone to give us correct directions to Highway 9 toward Jujuy. We headed off and the road was awesome very very small, like the two lane road is more like it actually fits just one car and barely a bike. So twisty and smooth, so fast and fun with great views. The bike was is still running very rich, but we made it to panamecca without trouble and rode around the town until we found a camping spot. It was an amazing town surrounded by massive rock faces all different colors called the 7 colors. We unpacked our bikes and I noticed I had used some oil so I check the bike and discovered the oil plug bolt was a little wet. I pulled out my tools and checked to see if the bolt was tight, I barely touched it and it spun freely and then fell out into my hand. Shit… Fuck..Really hahahaha so I just laughed it off there was nothing me getting angry would do any good. Not going to lie for the first time this trip after two months of bike trouble I put my head on the table and cried for about a minute shook it off and set off to solve my problem. We walked around trying to find a truck to take me and my bike back 70km to Jujuy. After over 5 hours we finally help from a nice girl and we found a grumpy old man who said he would but for 64 BUCKS!!! So we had Empanada's, beer, and just hung out. We then got a few minutes of internet and looked for a hostel so I would know where the old grumpy guy could take me. So we headed for our tents and it was nice and cold so bundled up and passed out
Woke up at 7am and packed up my bike and headed for the grumpy guys house/ I pushed my bike down to his house and he had a guy waiting for us to help load it. We picked the beast up and loaded it into the truck; it was a tight fit but made it work. We drove talking a little but mainly silent, we saw two different cars upside down on the side of the road. We made it to Jujuy and found my hostel; since it is Sunday no moto place is open. I banged on the hostel door until someone opened it up and got them to help me unload the bike with also the help of waving to passer byres down to help, unloaded while leaving a little oil in his truck. I walked my bike up to a storage facility for cars and bikes but it was expensive almost as much as my hostel so with a lot of bargaining I got him down low enough. I walked around solo for awhile then ate a quick bite and passed out for a few hours I was mentally exhausted I haven't gotten anger nothing I can do it is what it is. Dave showed up and I helped him bring is stuff in, we then walked around town for awhile looking for some food. Tried to find out about moto mechanics but it sounds like no luck and I will have to take a very expensive truck ride another 100km back to Salta.
DAY-312
9/10/2012
Got up and started searching ran all over the city for about a total of 4 hours of walking. There was nothing that would work for a shop that could do the job I needed. I was at the hostel and was a little frustrated so I headed back out for a walk and look. I waved down a guy on a Honda XR and asked him if he knew of any shops that could work on a Grande Moto, he told me to get on and off we went. We got pulled over by the cops at a check point I was worried that he was going to get a ticket for me without a helmet. They checked his paper work and did not care about me without a helmet; he dropped me off at the shop. I asked if they would be able to get the bolt out, he told me no problem but it was almost 1 and they close at 1pm and have siesta until 4pm so he told me to come back.
Poor David helped me push my bike leaking oil over 2 miles through traffic and heat. Luckily it was all downhill and we made it to the shop by 4:15pm, one mechanic looked at it and said no problem but not till tomorrow.. I told them that the owner said he could have it fixed today, they made a phone call and said yes but I need to wait for the owner. He showed up and they told me to come back at 6:30 and it would be ready.
I headed back at 6:30 and it was ready with a new bolt, washer, and oil ready to ride. So I headed back to the hostel told David the good news and then it hit me. I had been sneezing all day and runny nose, by 9pm I was full on sick with a cold, crapola. There was a nice girl who just arrived and she was from Colorado as well.
DAVE GETTING SOME ON HIS 200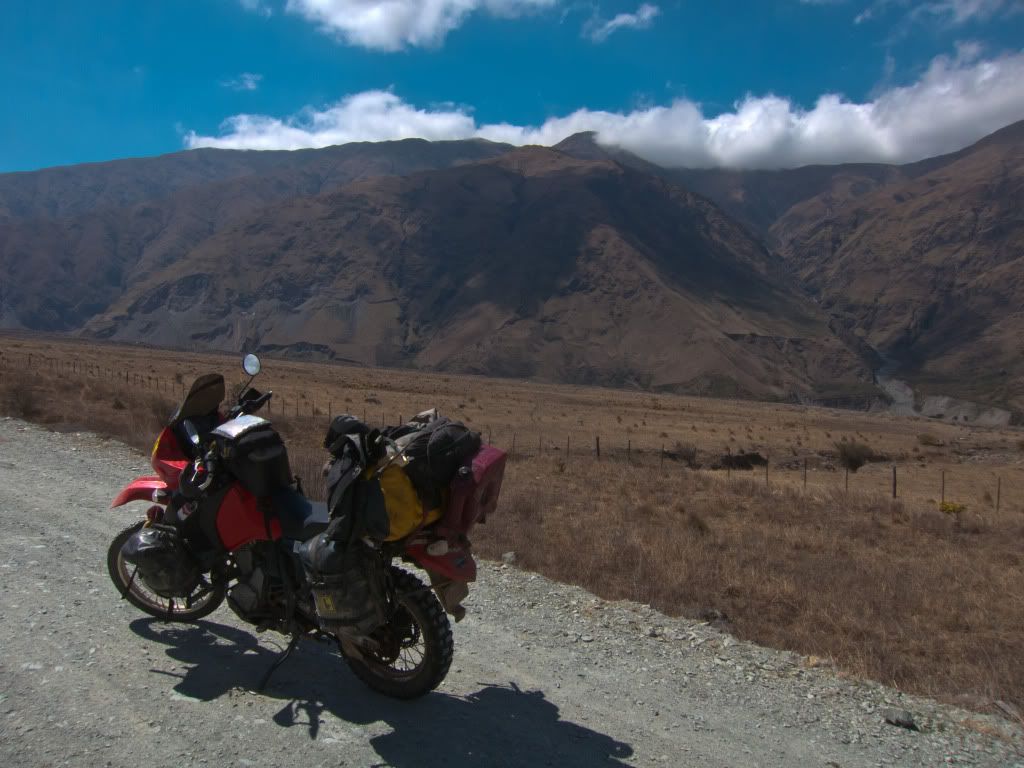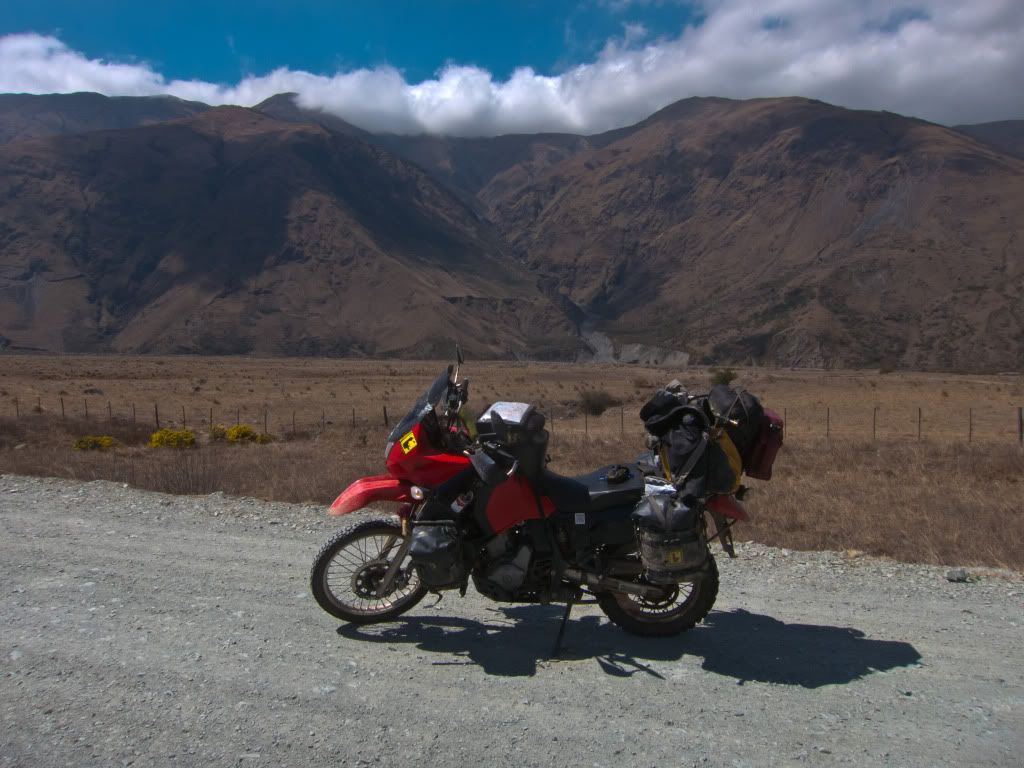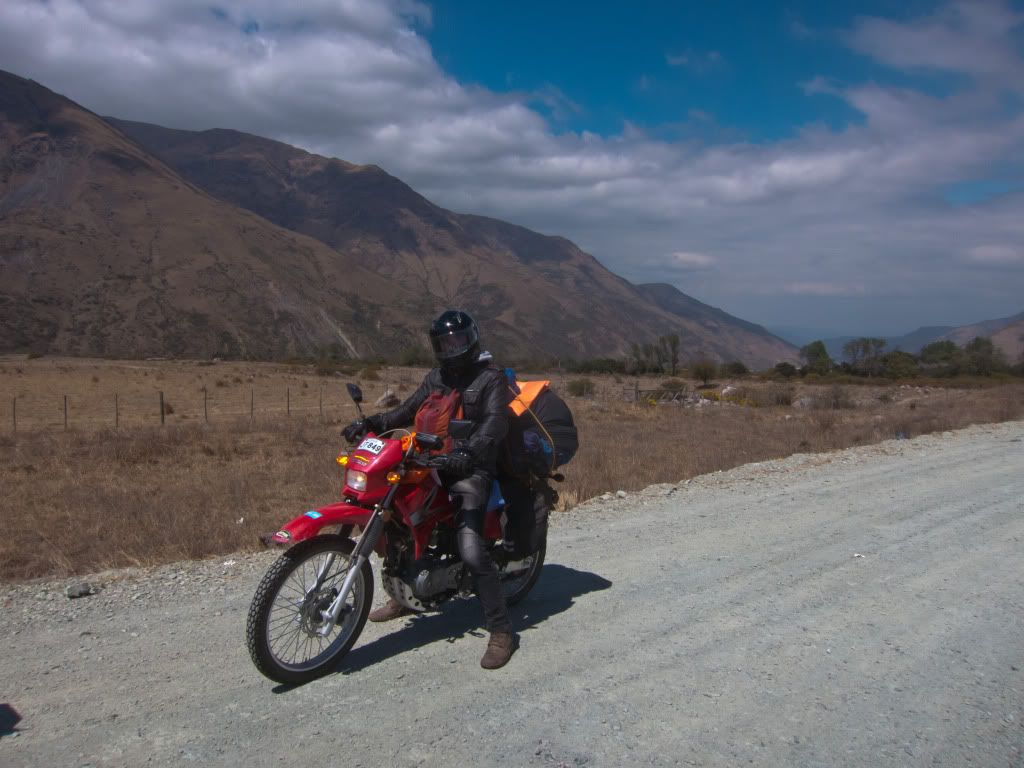 FUN ROADS ALL DAY
LANDSCAPES A'CHANGING AS WE ROLL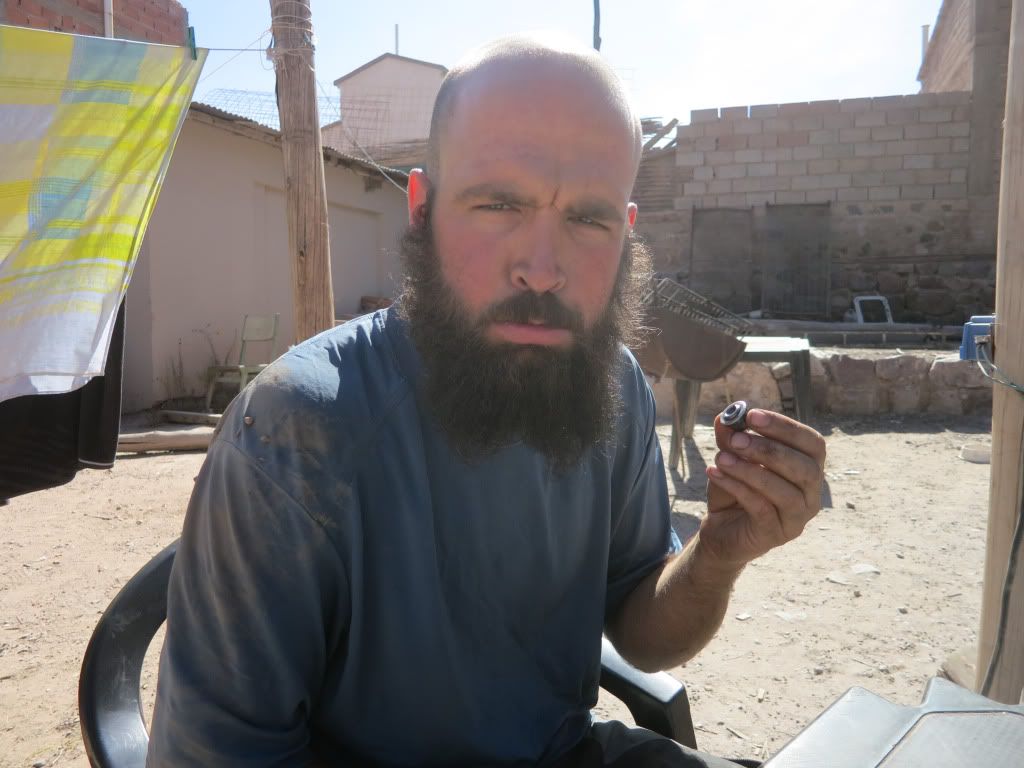 SO NOT STOKED RIGHT NOW..... HAHAHA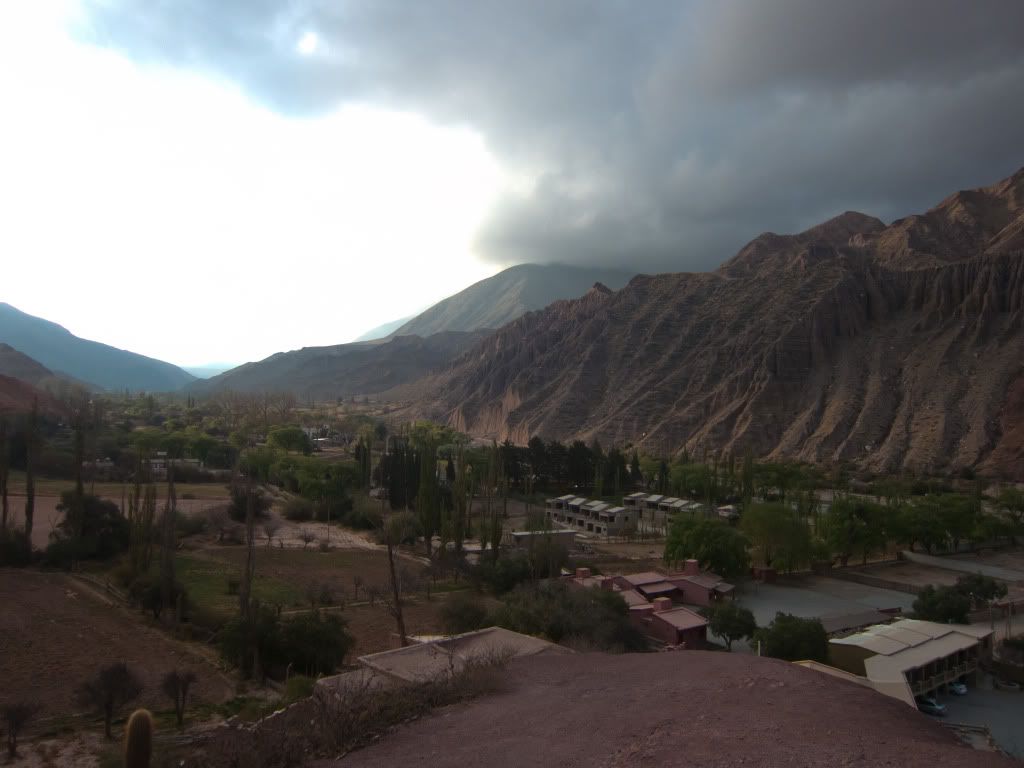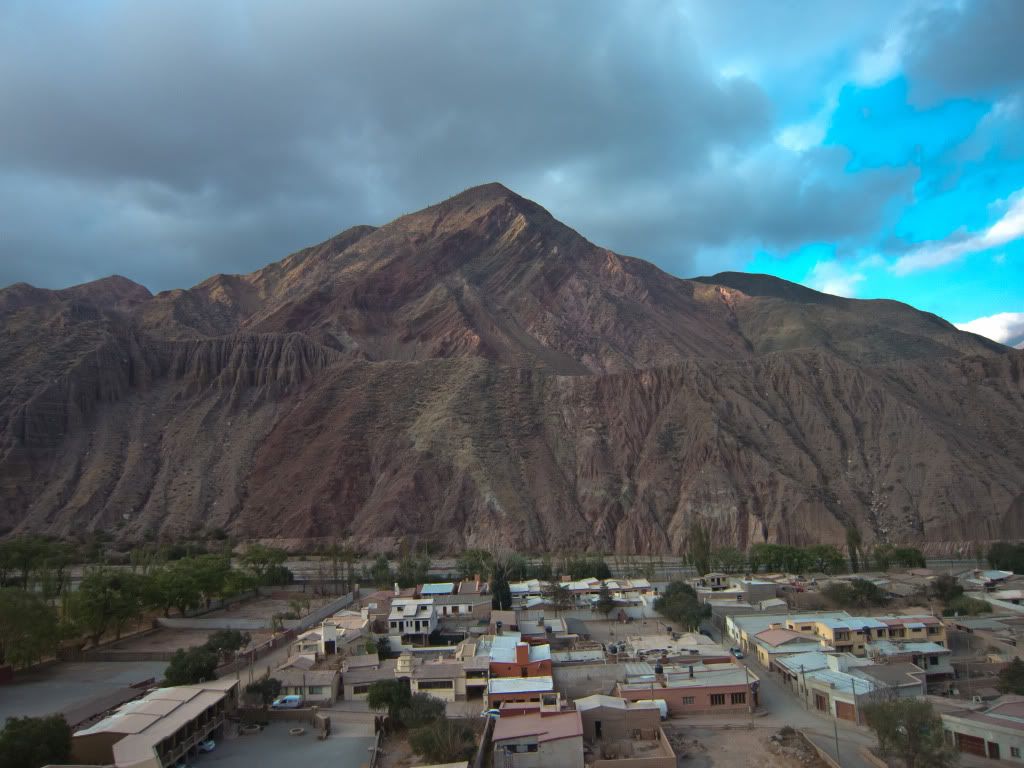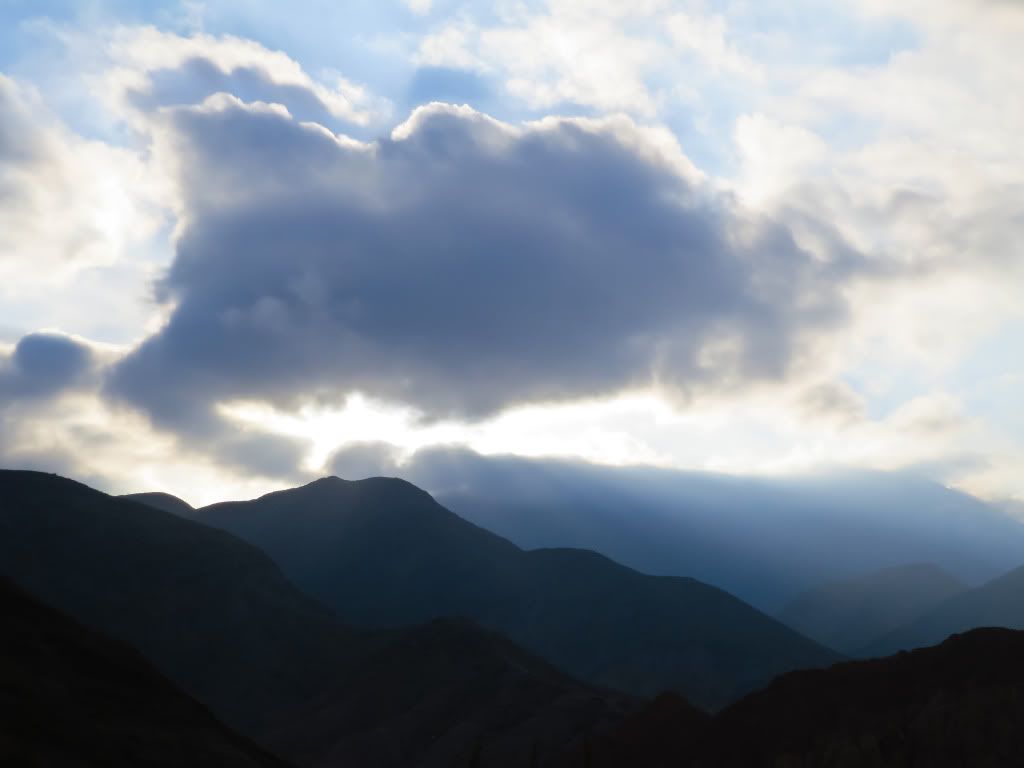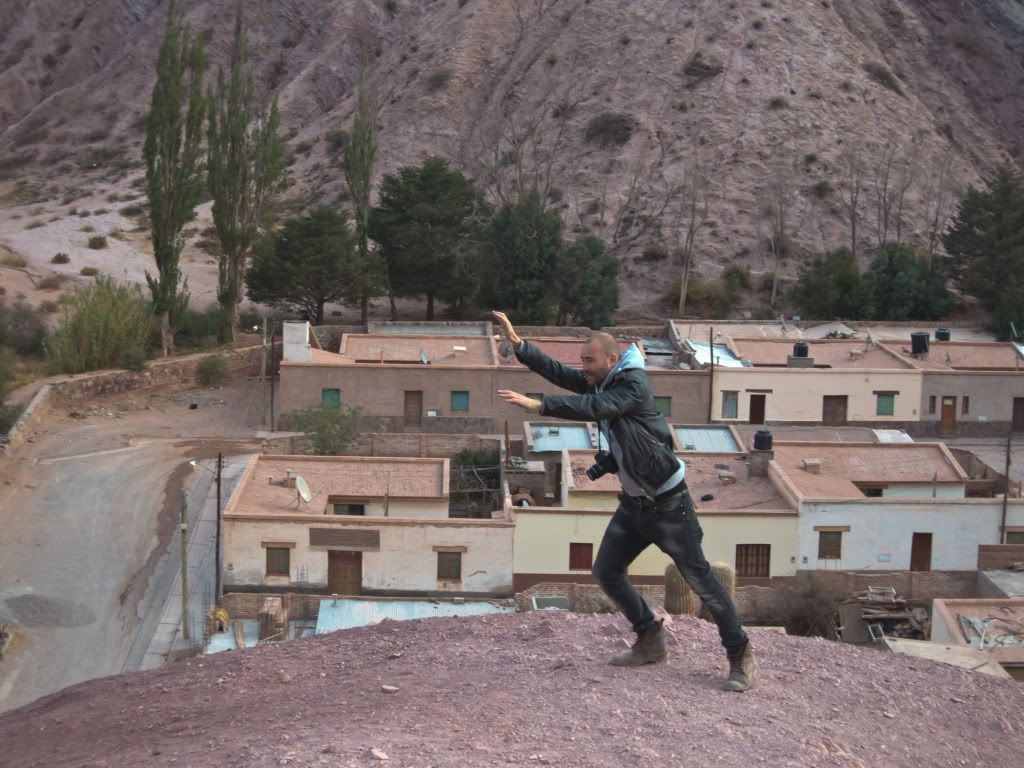 A LITTLE WINDY UP HERE....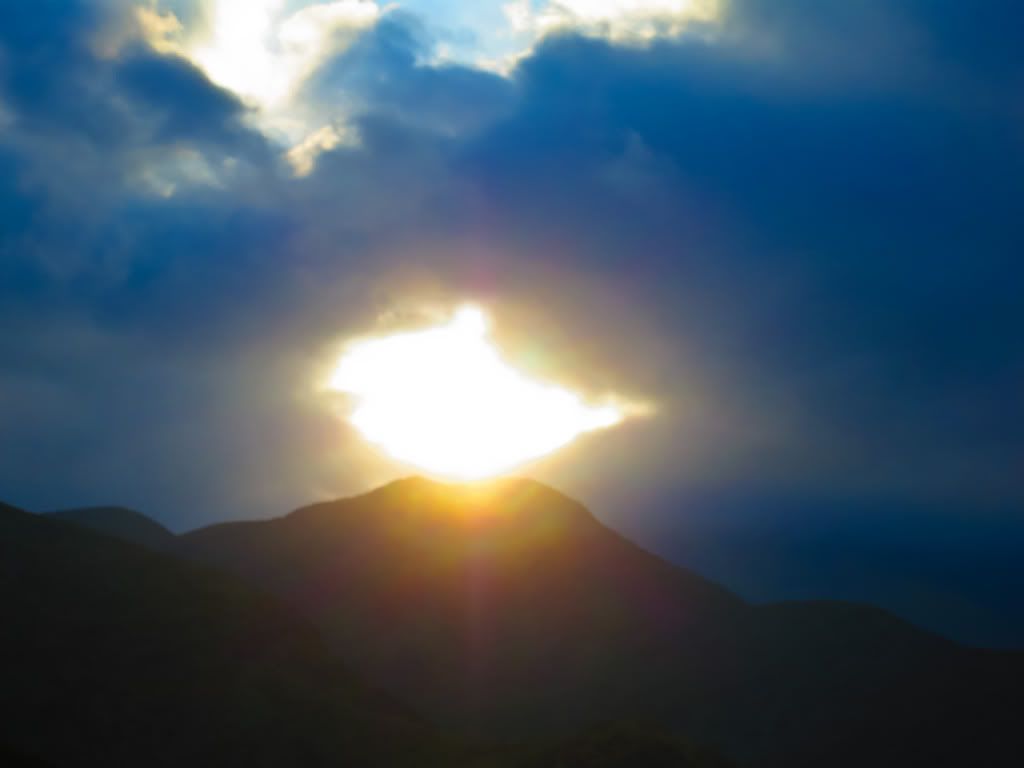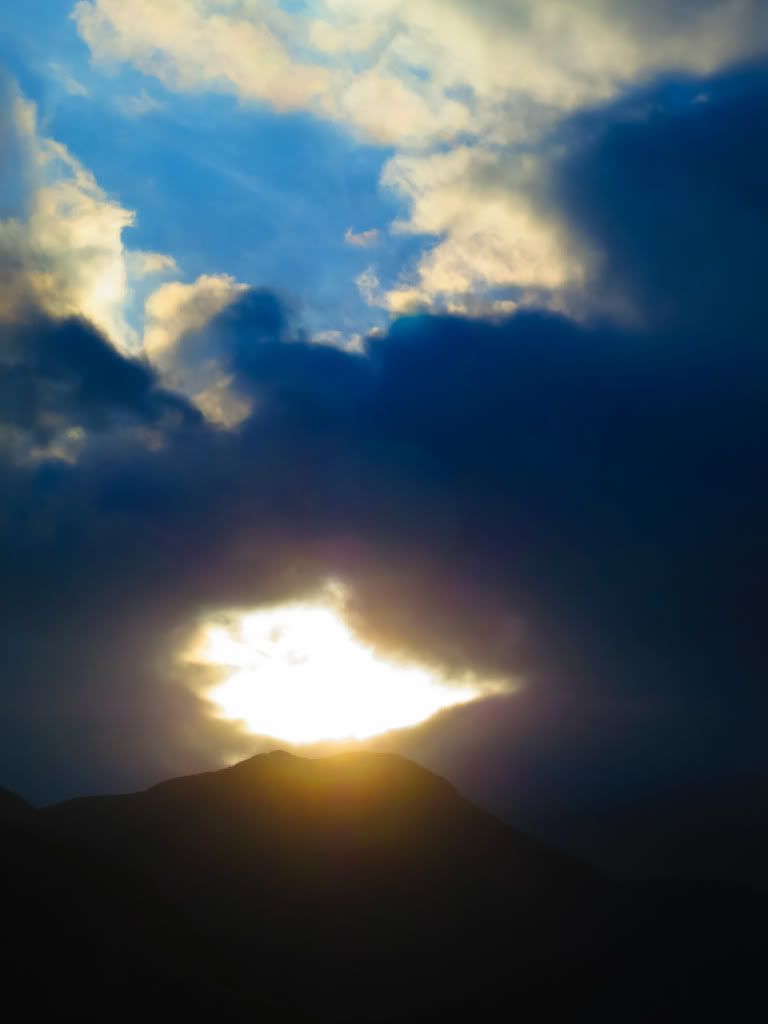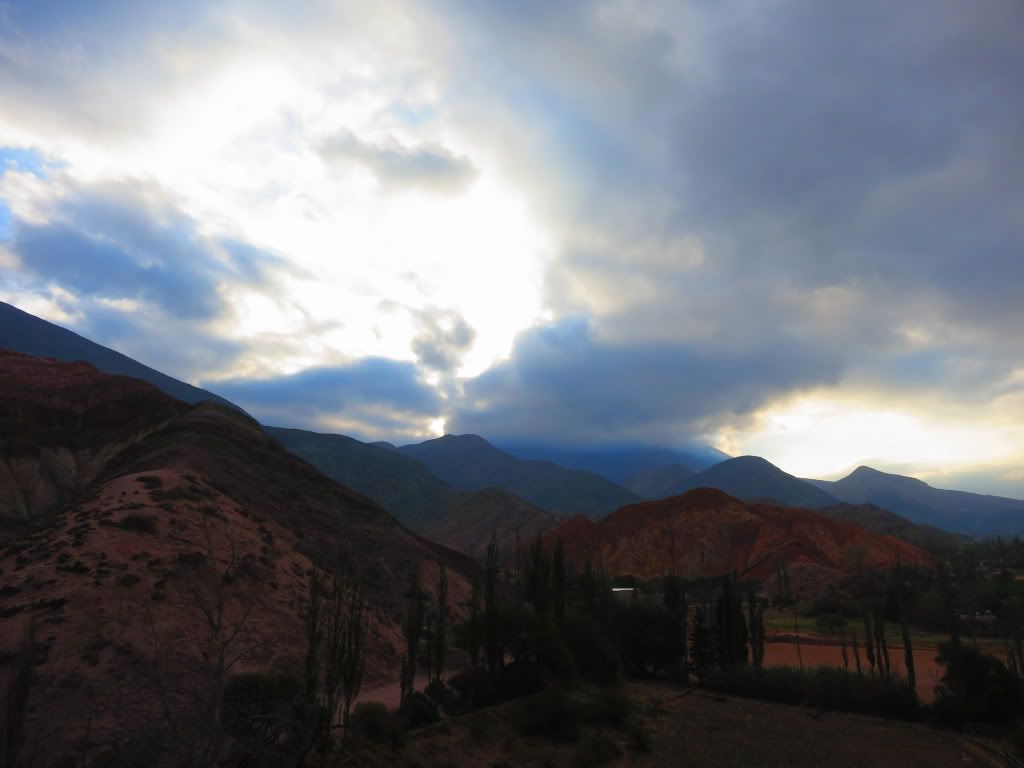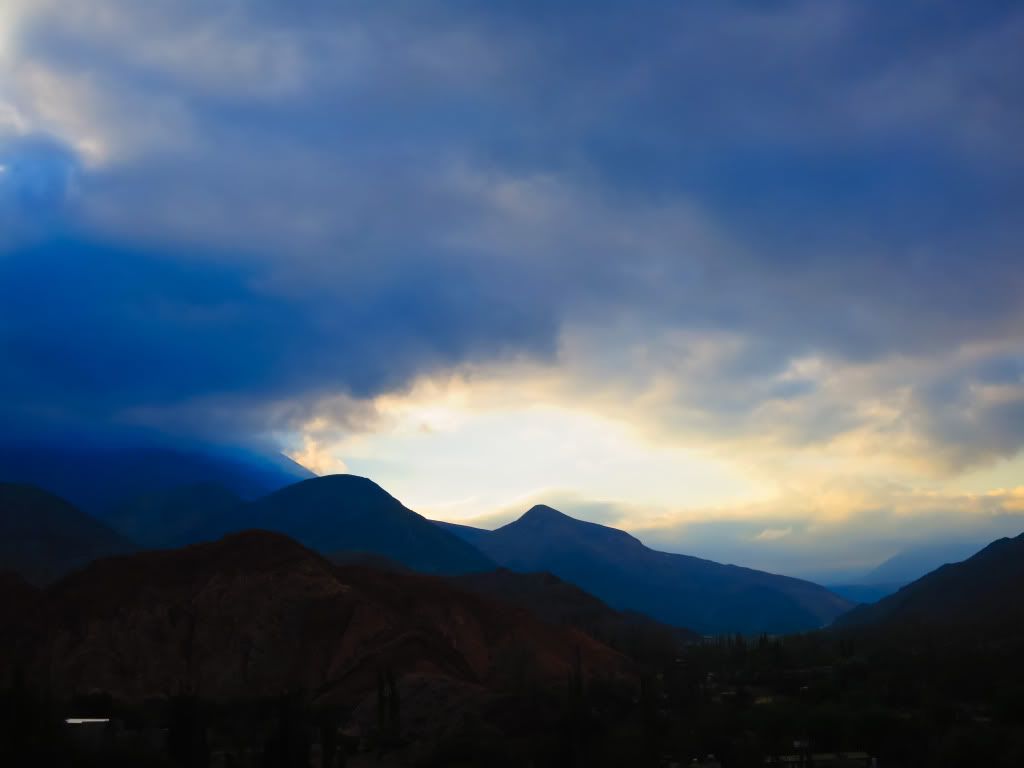 THE LIGHTING WAS OFF WITH LOTS OF CLOUDS BUT I STILL ENJOYED SITTING AT TOP OF THIS HILL TAKING PICS WITH THE SUN SETTING
AND WERE OFF FOR AN EXPENSIVE RIDE TO JUJUY, WITH NOT A VERY FRIENDLY GUY... HAHAHAHA