Birthday shredding!!!
DAY—318-319
9/16-17/2012
Laid in bed recovering and getting better and staying out of the sun! It has been 100 degrees with 47% Humidity!!!! This Mtn. Kid is dying!! Hahaha
DAY-320
9/18/2012
It's go time let's get the hell out of here!!! Wait what Dave you're in the shower and your craps not packed… haha We finally got on the road and was headed into a gas station, I jumped a curb and made it into the station, Dave joined and said he wasn't supposed to turn there.. We filled up got ready and was there for at least ten minutes, we headed off into traffic, WOOP WOOP crap crap bike cop. He swung around me shaking his head and pulled Dave over I gave her gas and kept on going. While waiting up the road there was a disturbance and like 5 cops showed up, Dave finally showed up and saw me sitting with cops so he blasted past and just kept going haha… We finally caught up and he said the cop had seen him make an illegal turn into the gas station and sat and waited for him to come back out. The cop did not want to confront him in front of people since he wanted cash cash cash… So after some arguing and bringing the cop down from 400 dollars!!! To twenty he handed him a ten and the cop without looking put it in his pocket quickly so no one would see. Haha sucka. We got out of the city; bike is still crushing oil and smoking like a chimney.
The clouds were getting darker and darker… I stopped for some pictures, although they did not come out well but you could see two different storms heading for each other exactly where I was headed. As soon as they met all hell broke loose, started to rain harder and harder, with the wind started blowing hard. I am guessing 60mph or so... Raining sideways and using all my strength to keep the bike on the road. After about 20 minutes of this and it was only getting worse we shot off the road into a guys covered patio on the side of the road. We waited for it to calm... The carport slowly started to fill with water and soon it was over ankle deep. We found out later; that in the area we were riding there were a few tornados, as well as in Paraguay, and Uruguay. haha crazy storms.
I said alright enough waiting around let's get the hell out of here. Dave was not stoked to go back into the storm but it had chilled out quite a bit and it was getting late and we needed to find a place to camp for the night. We headed into a small town on the river called La Paz, we split up and I skipped the Camping area to head for the water. BADE IDEA!!! The mud was insane not to deep like 6 inches to a foot, but so slick like if you try just to walk it is like ice and you fall. So I made it to the water and the whole parking lot was like this ice mud. I turned around and was heading out when both tires slipped out and I laid her down. I couldn't pick it up due to every time I tried the bike would just slide one way and my feet would slip out over and over again. I was solo no one in sight and was getting a little frustrated after 30 minutes of this haha. I finally saw a house and walked over, right away a nice guy walked out with his pants rolled up, no shoes, walked, and talked with me back to the bike. We got it up with a lot of slipping and sloshing and headed for grass. I didn't have any money on me, so I gave him my small 5 dollar watch as a thank you for helping me and getting totally muddy for a stranger haha.
I found Dave and we headed into the Municipal camp ground, to find that the whole camping area was like the beach, crazy slick mud. We road on small strips of grass and decided to sleep under a picnic shelter without tents. We hung up our stuff to try and dry out some. All of my gear and bags worked well and kept everything dry during the gnarly storm. I busted out my little stove and cooked up some pasta and sauce, with some coke. We passed out but not much sleep crazy winds all night long, but the bikes were good and stable.
DAY-321
9/19/2012
We packed up and got on the road we only had 400km's left to make it to Rosario where Dave's friend said we could stay with her for a few days. It was windy all day, cold, and threatening to rain all day. It was a pretty straight road with some nice landscapes, massive fields covered in yellow flowers. We chose the most direct route that ran alongside the river all the way there. While I was getting gas and waiting for David to catch up, a guy from Venezuela rode up on a GS 1200 and we talked about where we were going and had been. Nice guy doing a 9 month ride around South America. The last section of the route was a 50km road through the wet lands crossing over the river to Rosario tons of little bridges such nice views and the weather cleared up and was nice and sunny. The last bridge was awesome you could see the whole outline of the city (nowhere to pull over for a pic). The bridge was awesome and huge. The past two days I have been adding oil like crazy like almost 1 quart ever 300km's. We made our way to his friend's house with plans to play a joke on her, but unfortunately she was not at home and had left a note for me to go to another address. David's GPS took us about 15 miles in the wrong direction. We finally arrived just as she was walking out from work and our prank was ruined haha. We headed back to her house unloaded my bike and took Julie for a ride as we headed to her moms house where I could park my bike safely. We grabbed some take out and just relaxed for the night with some good wine.
DAY-322
9/20/2012
My dang ol 28th Birthday today. Woke up headed out to the supermarket to get some eggs for breakfast and it was cold and raining. Damn haha. So I grabbed eggs, cheese, bread, and a 1 liter of Budweiser (my first Bud in at least a year hahaha). The bud tasted weird made in Argentina but still nice to have some water down American beer on my birthday. Hung out for a while skyping friends and family. I headed out to the river and walked for a couple of hours just appreciating a nice relaxing day. I knew I was in for a good party this weekend with my friend Martin in Buenos Aires. We went out to dinner to an American guys place and it was nice, I had his micro brew and a chicken pot pie.
PARKING... BACK IT IN....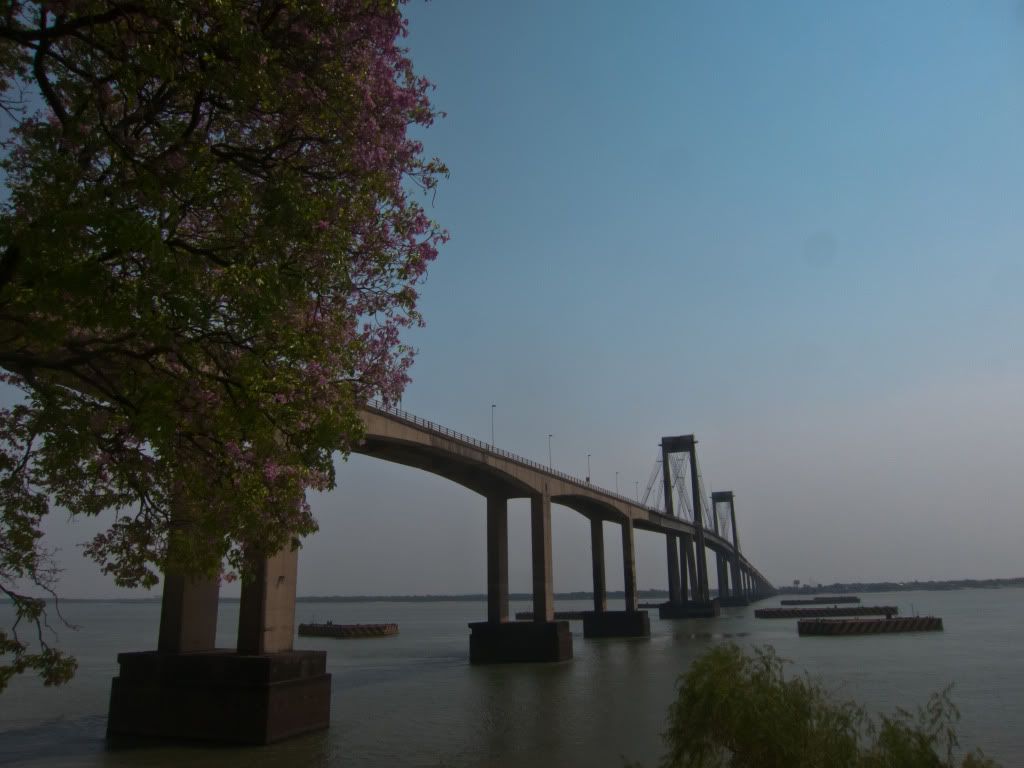 BRIDGE OF CORRIENTES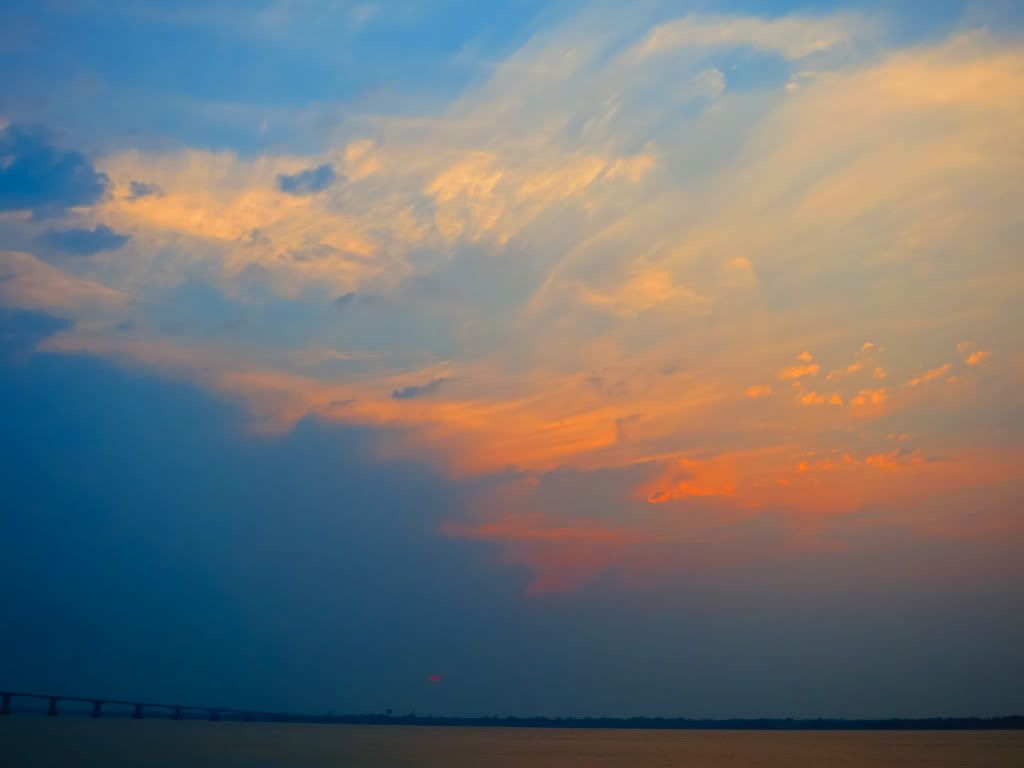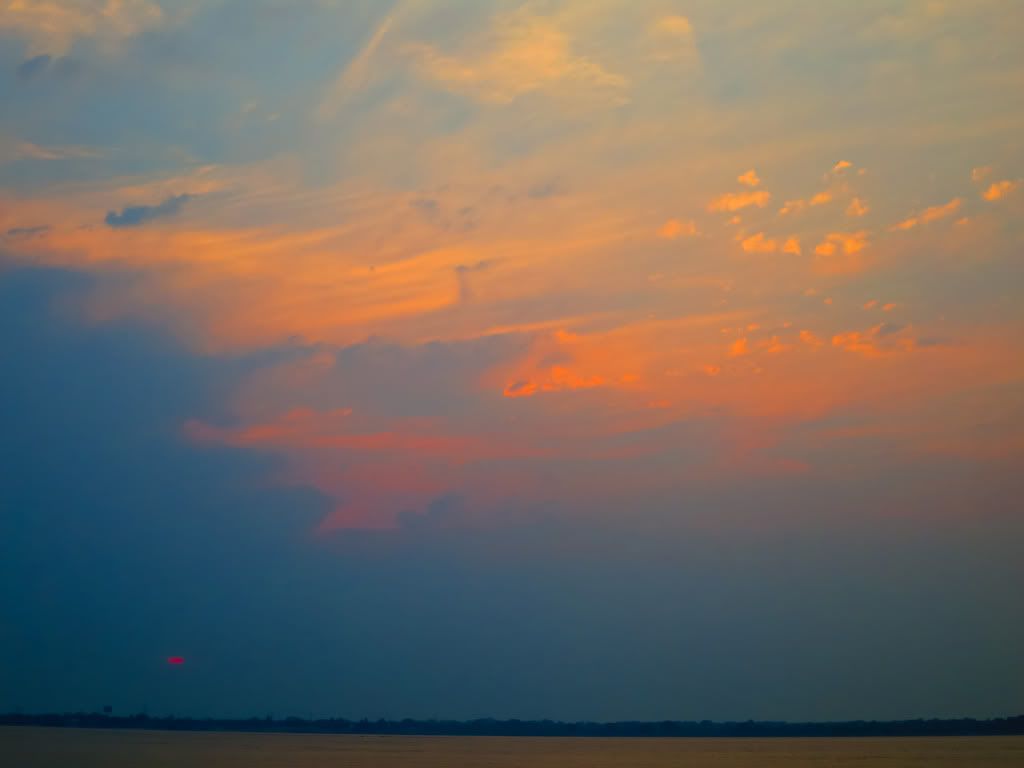 COOL SKY'S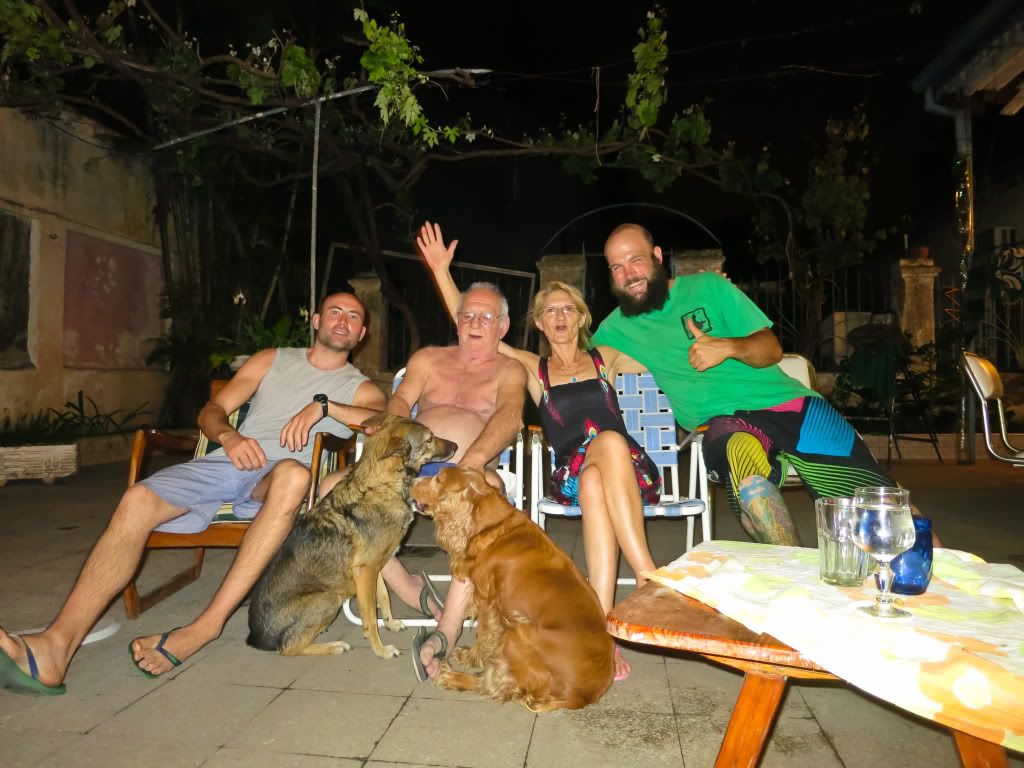 THE FAM THAT TOOK US IN FOR LOOKING LIKE A BUM... HAHAHA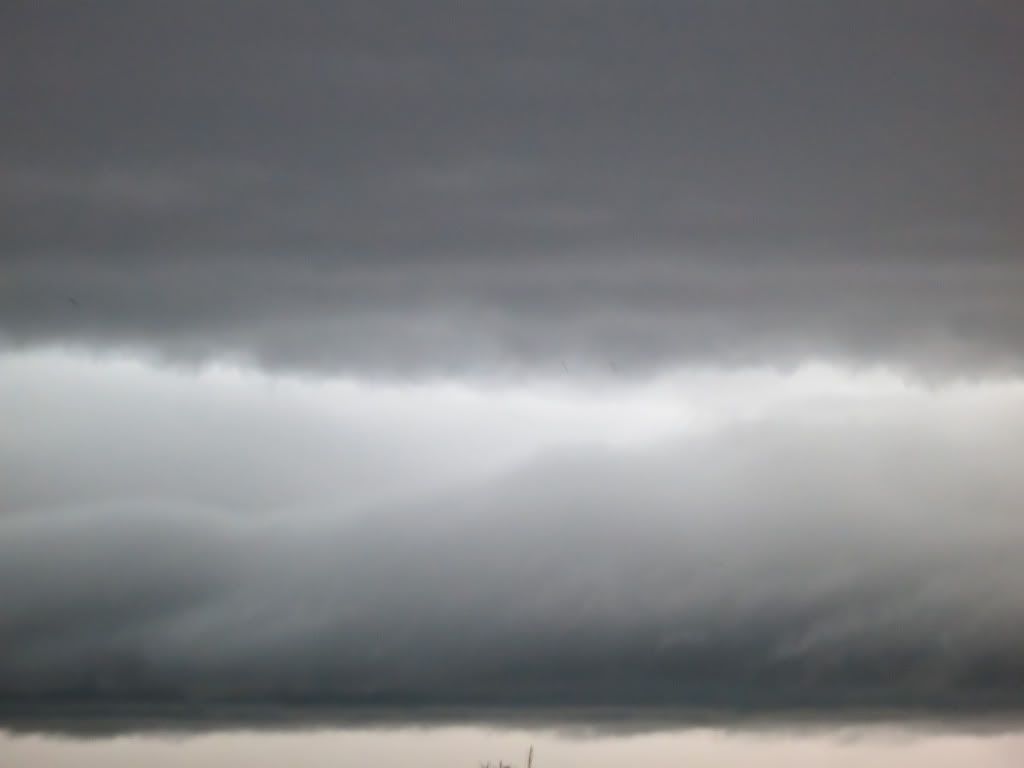 HERE IT COMES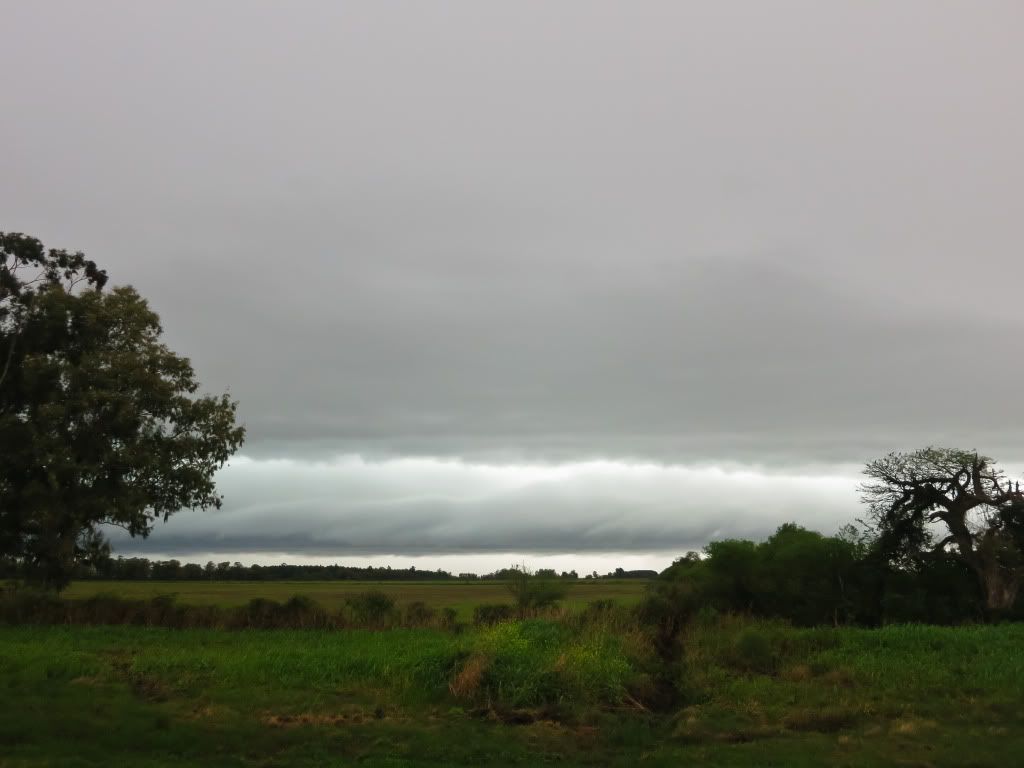 WINDS PICKING UP
HEADING RIGHT INTO IT!!!!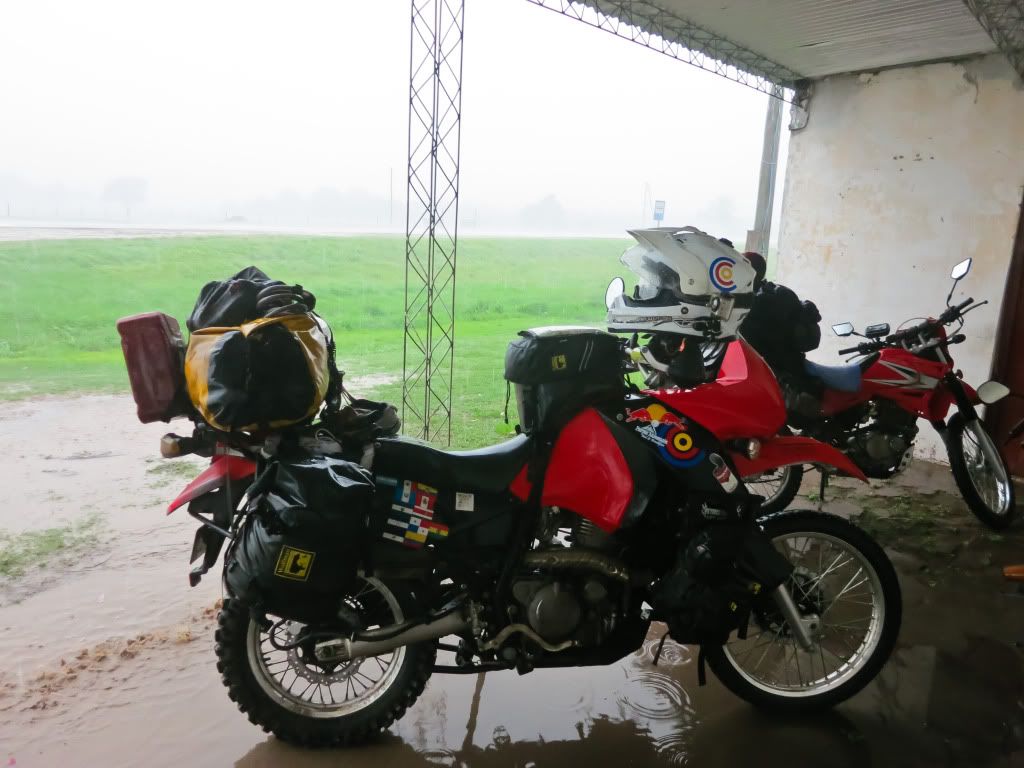 SHEETS OF RAIN
LETTING UP.. LETS RIDE!!!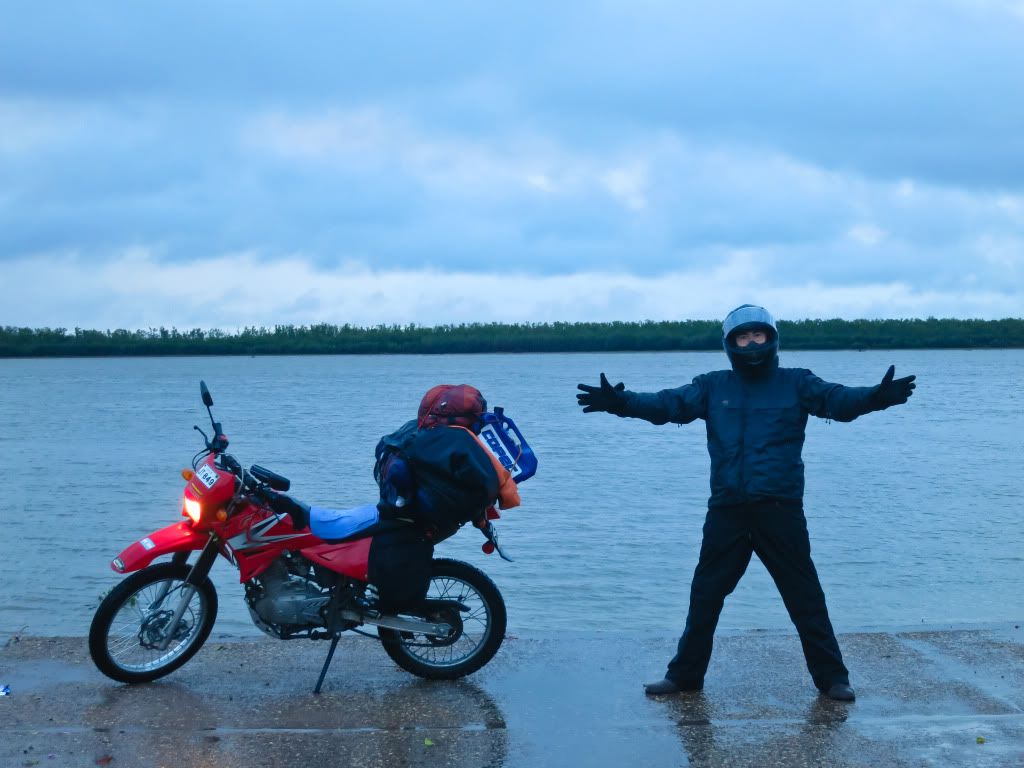 DAVE NEXT TO HIS LITTLE CHINESE BIKE...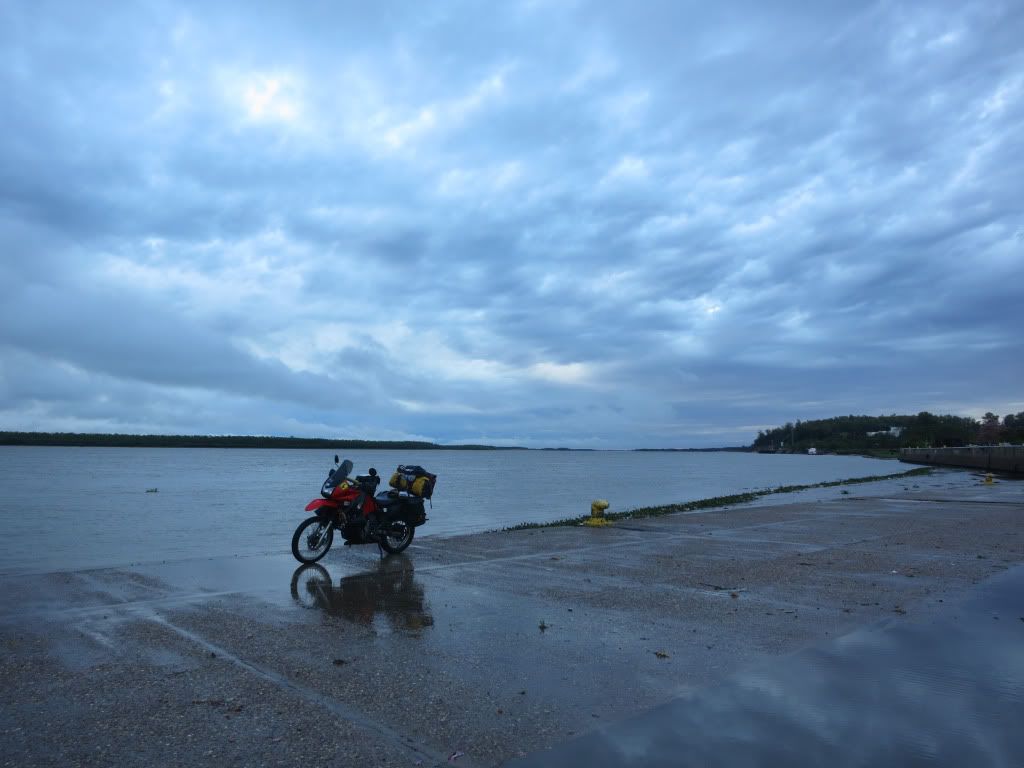 COOL ASS SKY
LOOKING GOOD FOR 28!!!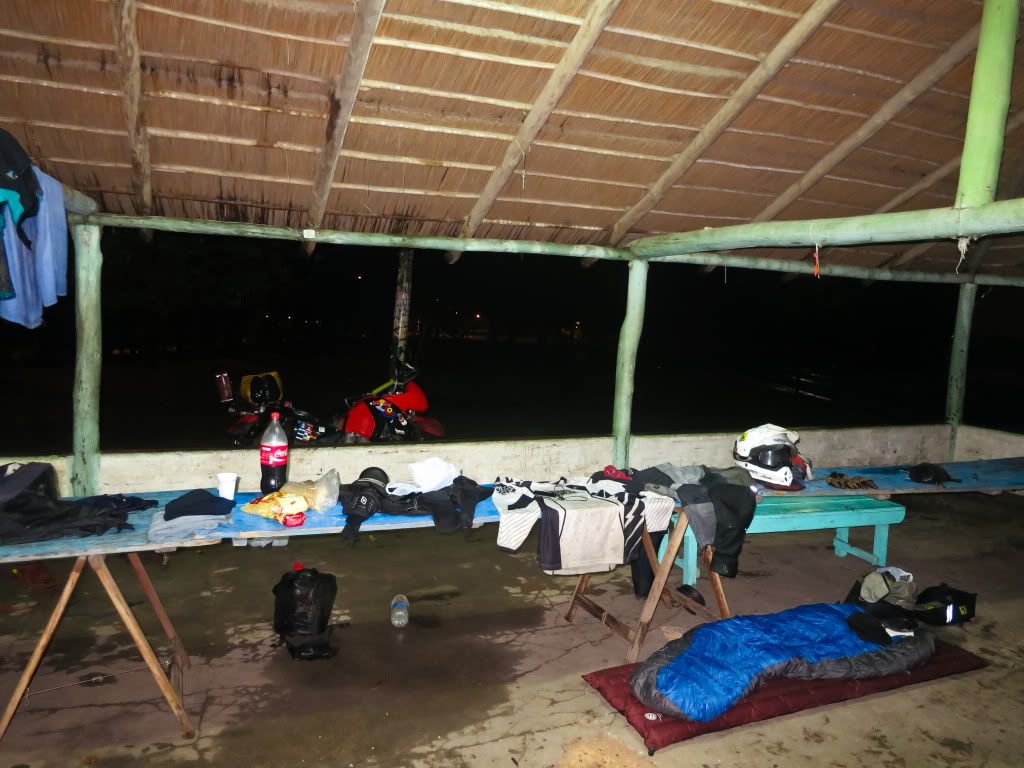 SLEEPY TIME!!!!!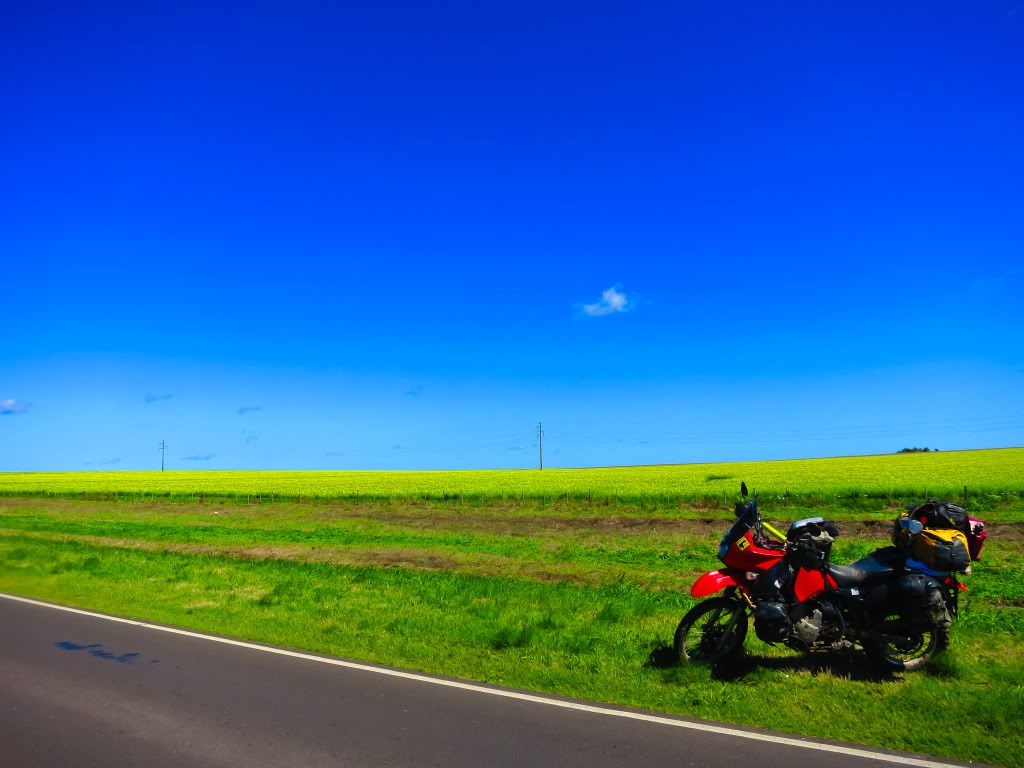 MESSING WITH THE DOPE COLORING AS WE RODE,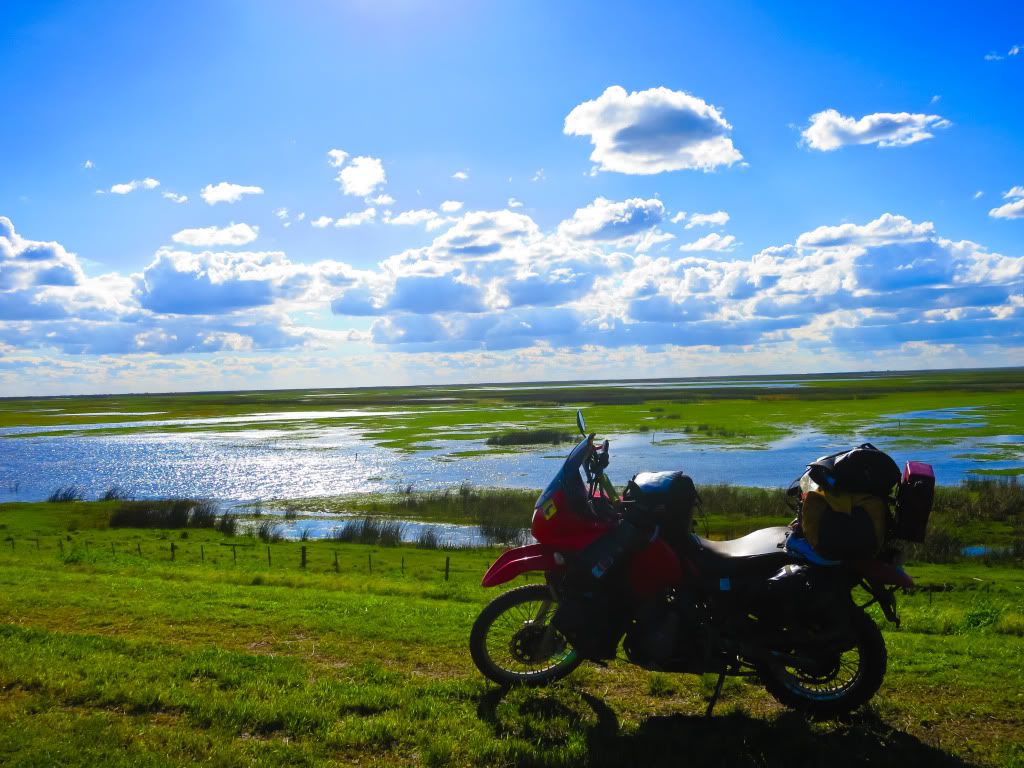 LAST STRETCH UNTIL ROSARIO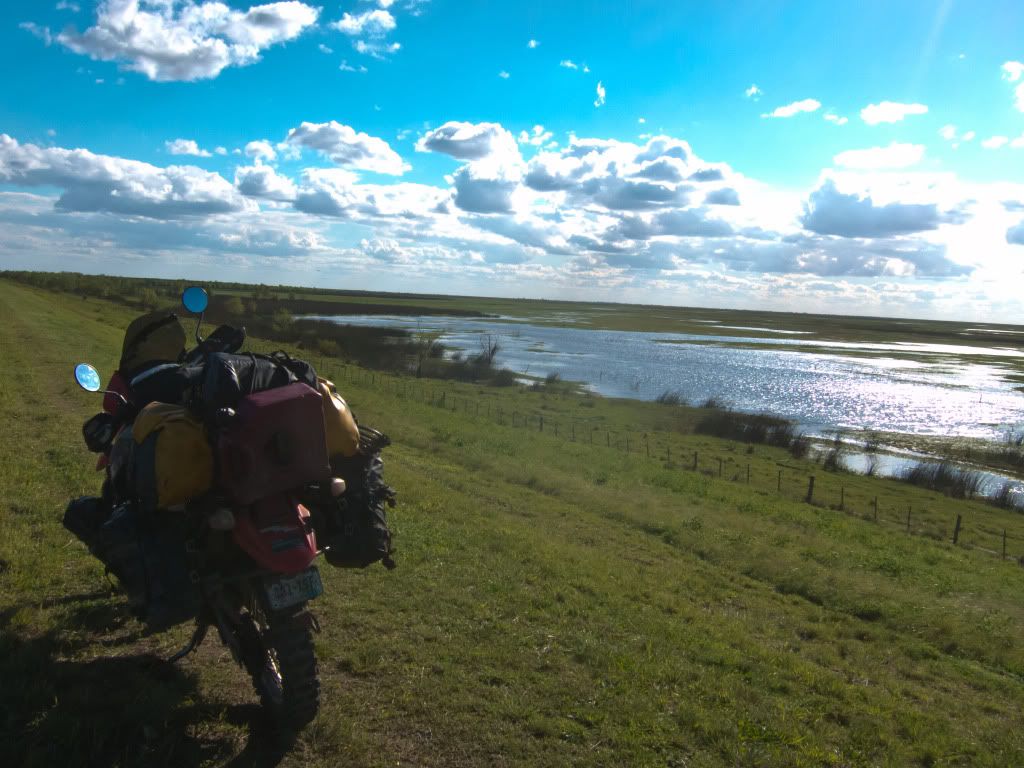 GETTING CLOSE
I LOVE MY LIFE.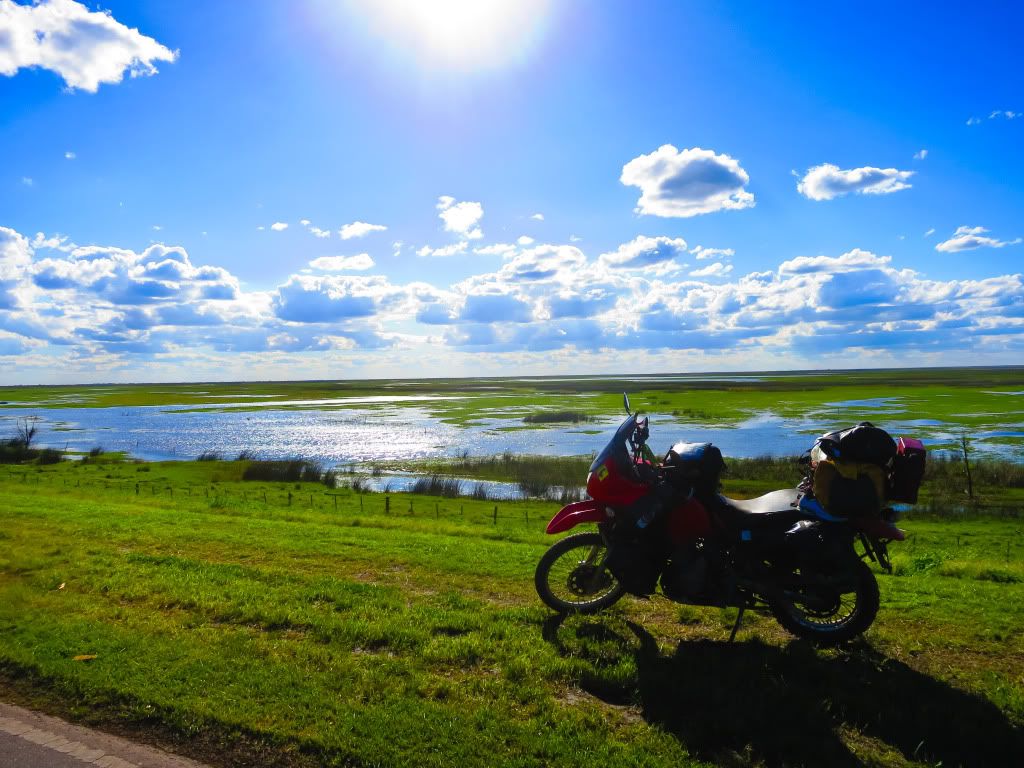 GOTTA LOVE IT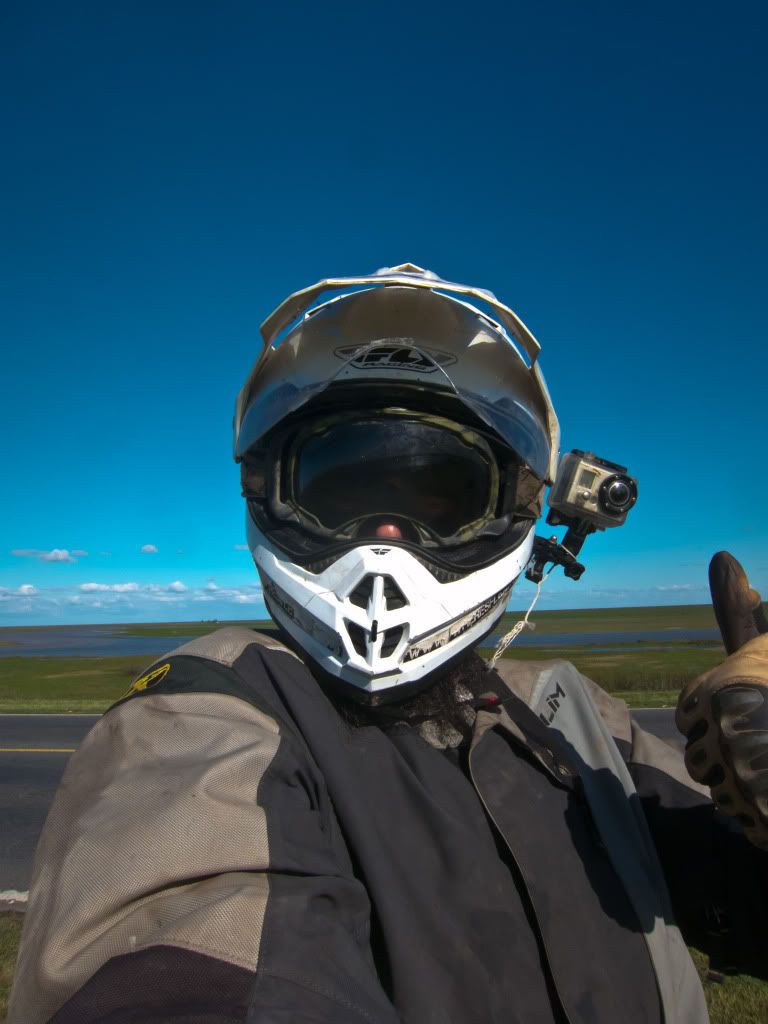 THUMBS UP FOR THE LIFE WE LIVE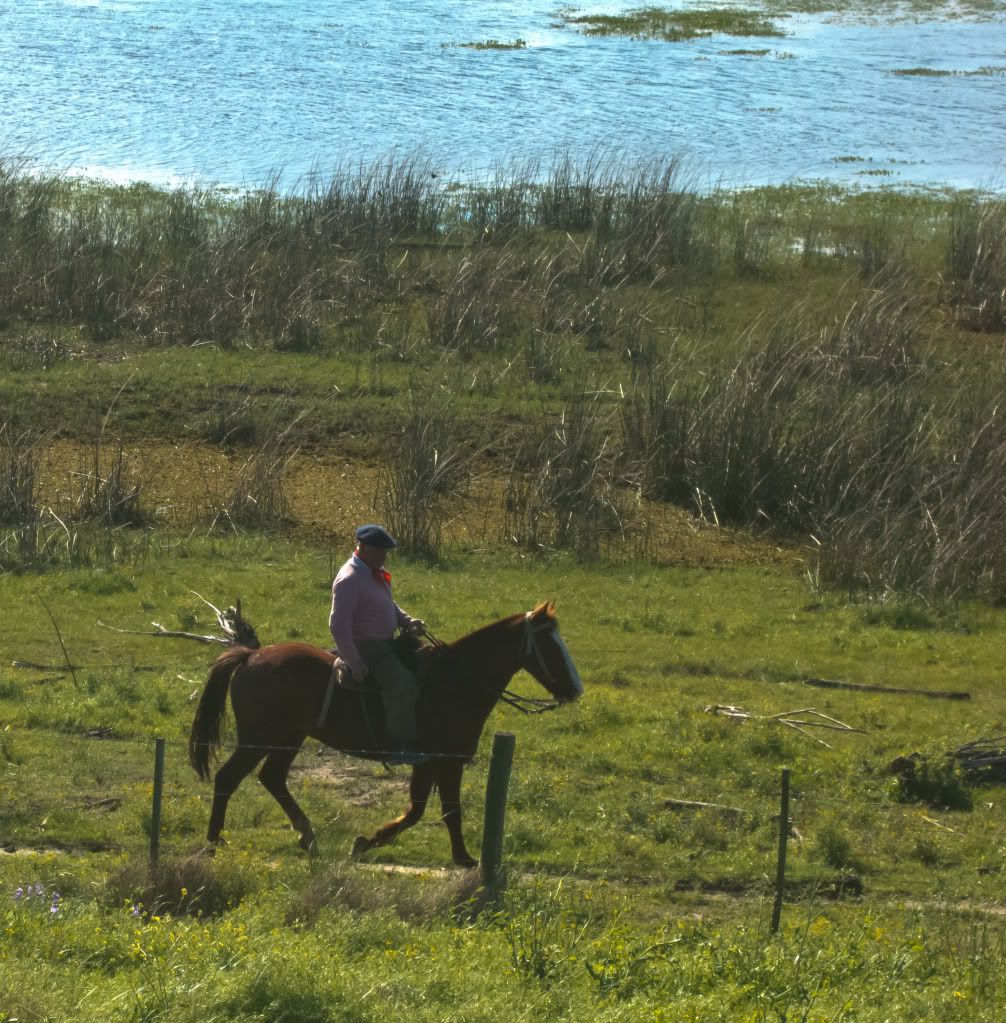 BLURRY BUT STILL A COOL SHOT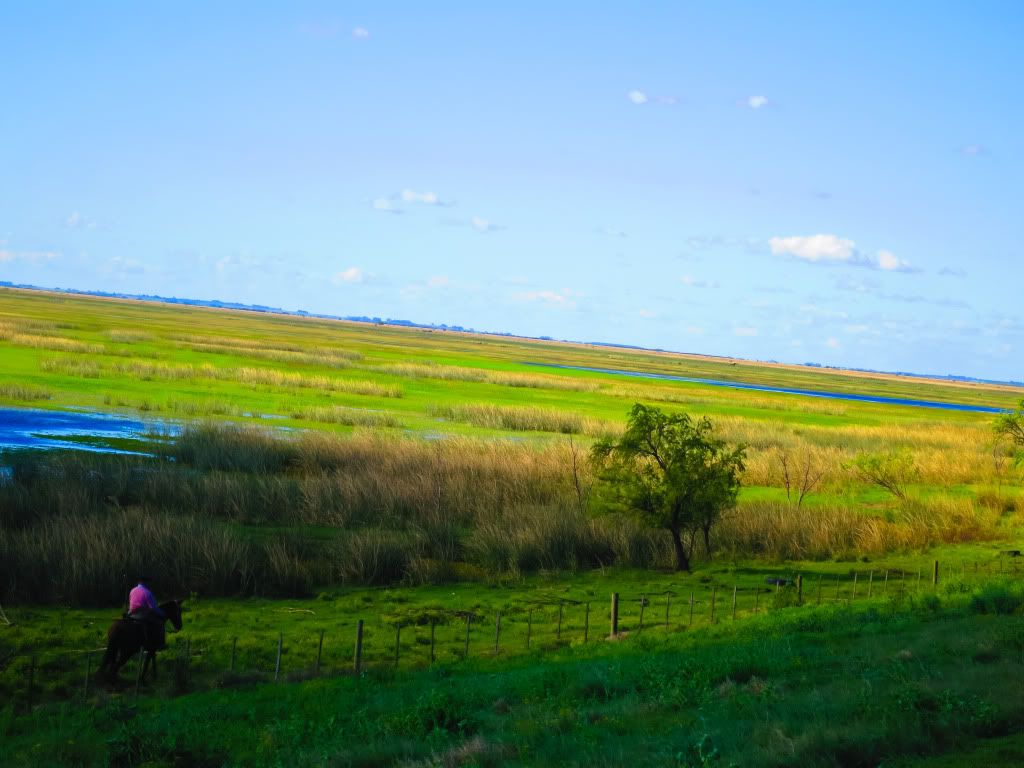 LOOKS LIKE A PAINTING
BOTH SIDES OF THE ROAD ARE INCREDIBLE WATER VIEWS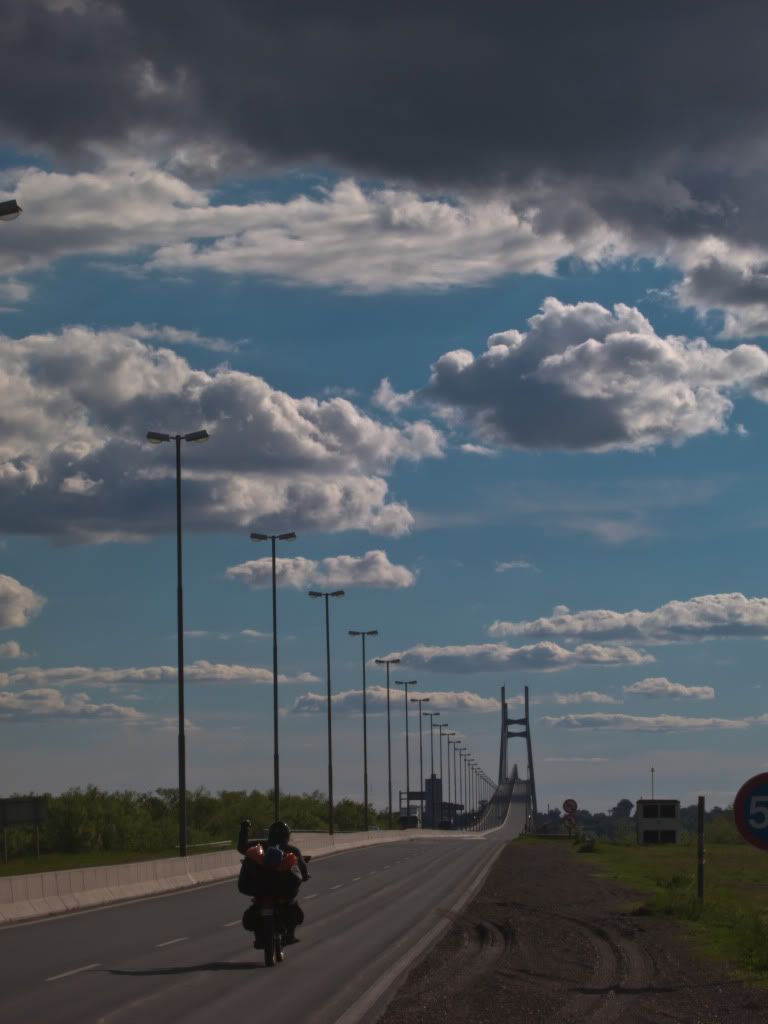 DAVE HEADED FOR THE LAST BRIDGE GOING TO ROSARIO