Christmas!!!2012 christmas number two away from home!!
DAY-418
12/24/12
CHRISTMAS EVE!!!!!!
Here in Chile on Christmas Eve is when they celebrate Christmas not on the 25th.
We had big plans which included 15lbs of steak and 5lbs of Pork ribs, a massive amount of wine, whiskey, rum, Pisco, martini's, and an amazing group of new friends. I did a quick walk around trying to find my friends tattoo artist which unfortunately was closed. I marinated one 3 Kilo piece of Loma in a porter beer marinated I whipped up.
Our guest from the hostel and friends from outside of the hostel started showing up around 5pm and the drinks began to be poured. The meat came out perfect and the drinks were bottomless!!! We sat around telling stories of our adventures the low times and the high times. We carried out the second table from the breakfast room outside to our patio next to the pool and the grill and had a huge family dinner. The salsa music was cranked and the dancing began way into the morning. Cops came and Ivan the owner walked out to talk with them laughing as he did "come on it is Christmas they laughed and told us to have a good night…." Gotta love Chile. We even had a tree, it was a perfect Christmas away from home, much better than last year that's for sure..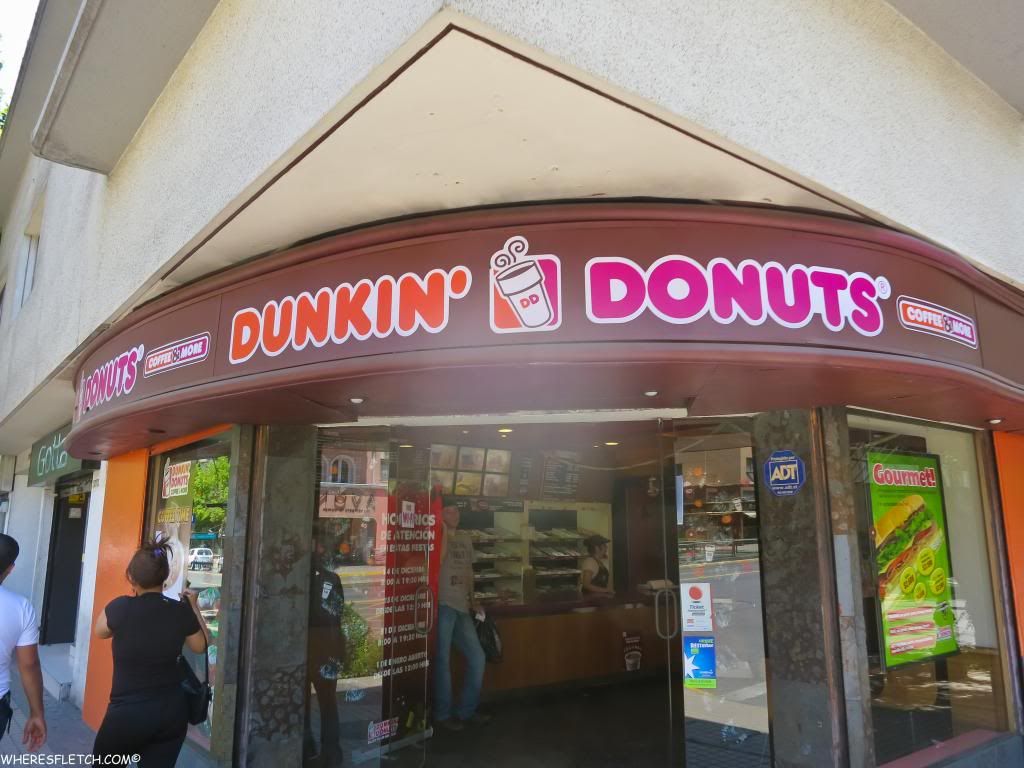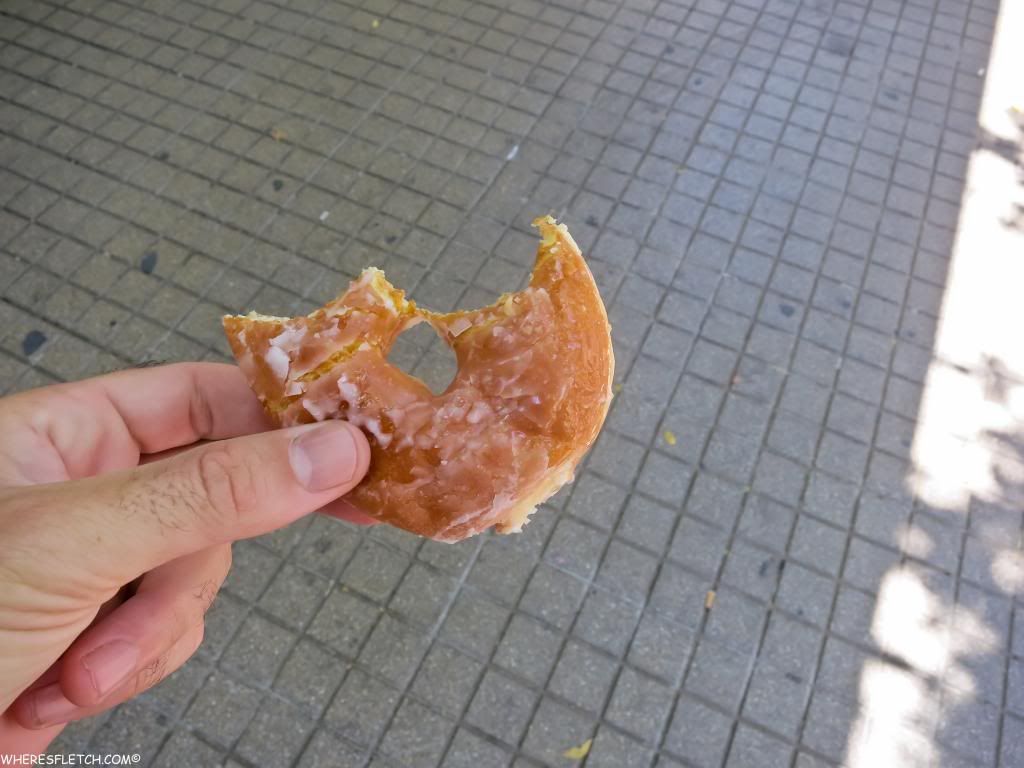 YES!!! MERRY CHRISTMAS TO ME!!!! MY FIRST DOUGHNUT SINCE I LEFT HOME!!!! YUM YUM YES I AM A FAT KID!
MERRY CHRISTMAS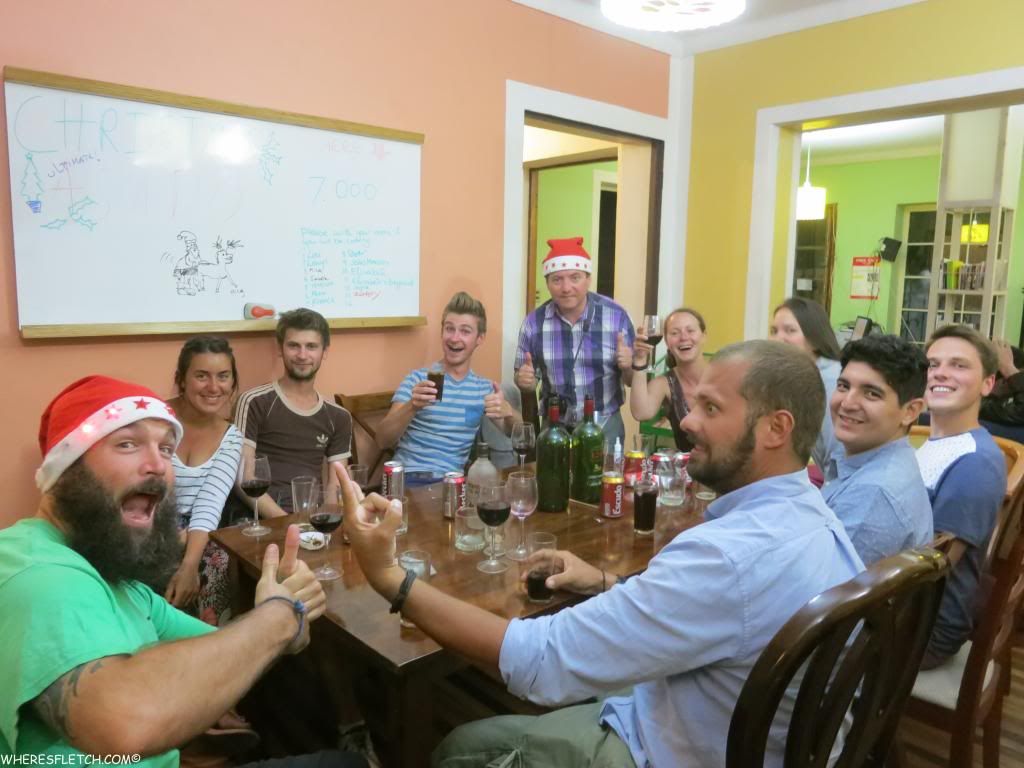 NEW FRIENDS AND FAM FOR CHRISTMAS... AWESOME!!!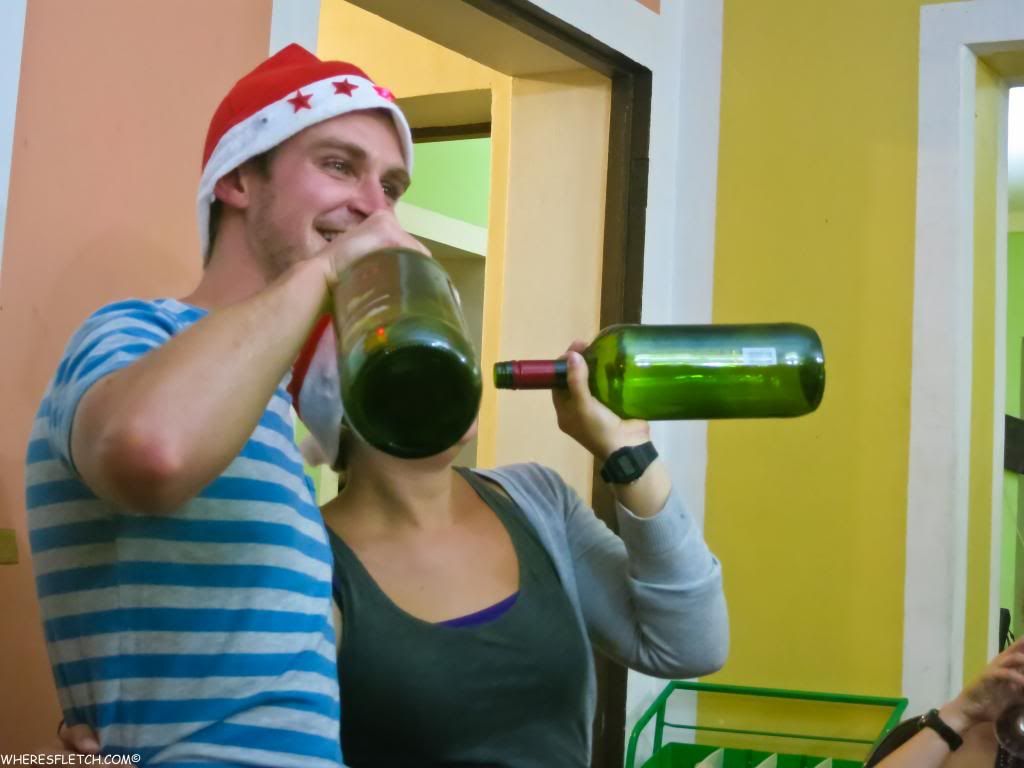 LEWIS AND LOU AWESOME ENGLISH COUPLE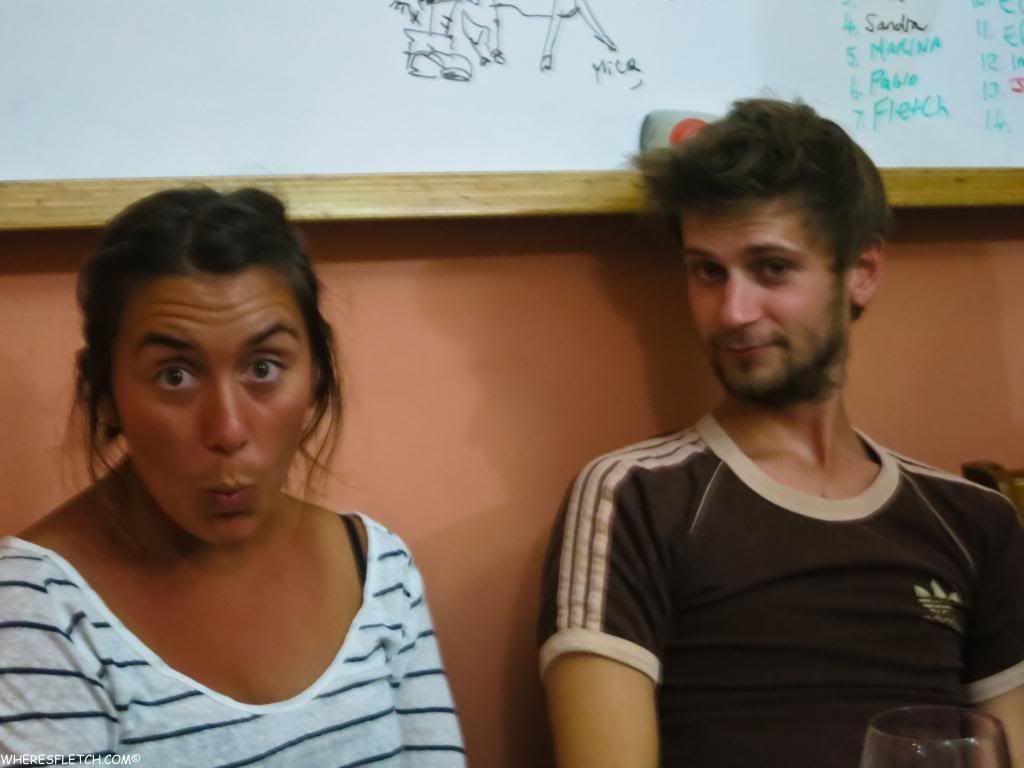 BAHAHAHA
FAMILY DINNER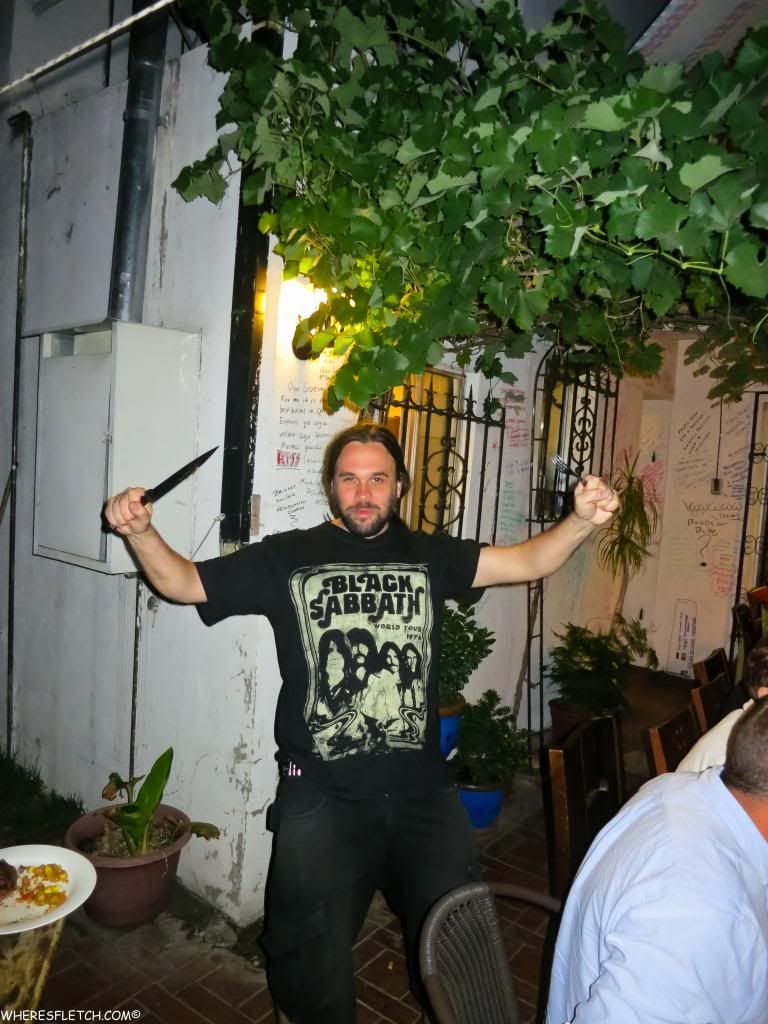 PABLO THE MAN, THE MYTH, THE LEGEND!!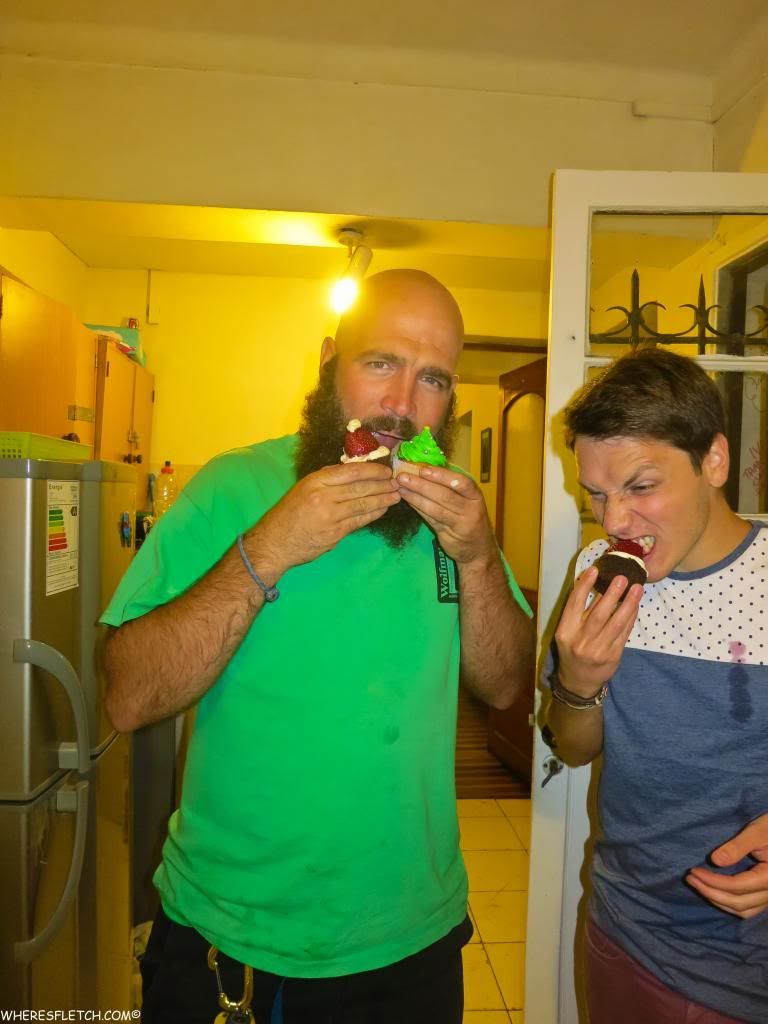 CHRISTMAS CUPCAKES!!!! ROAR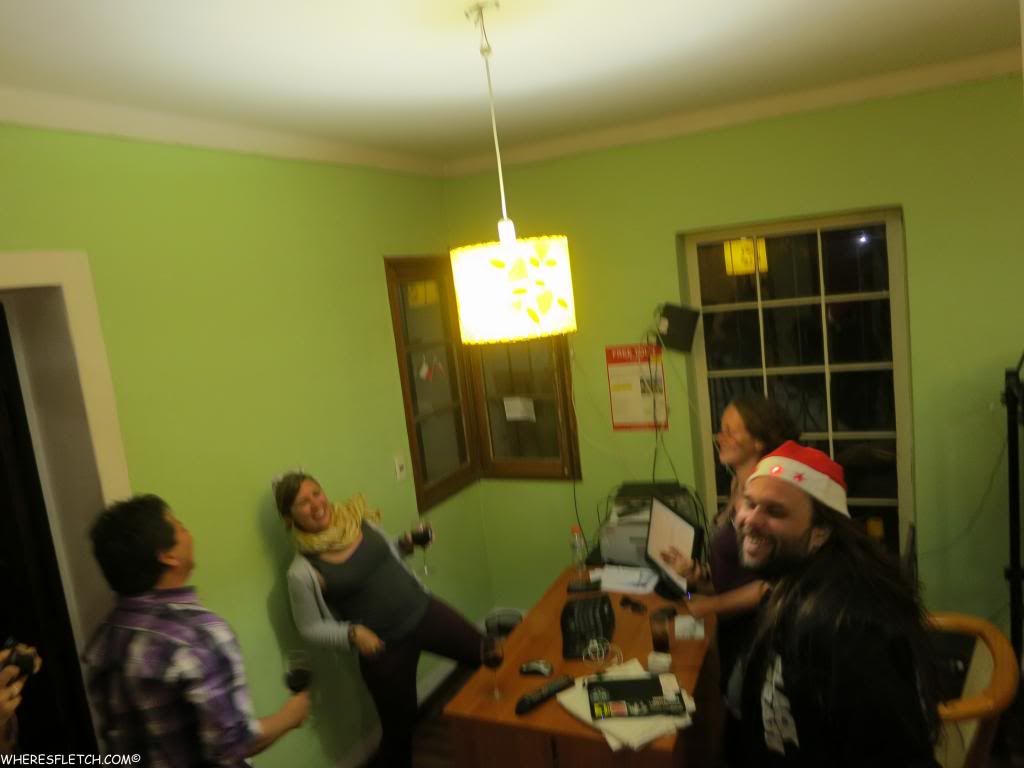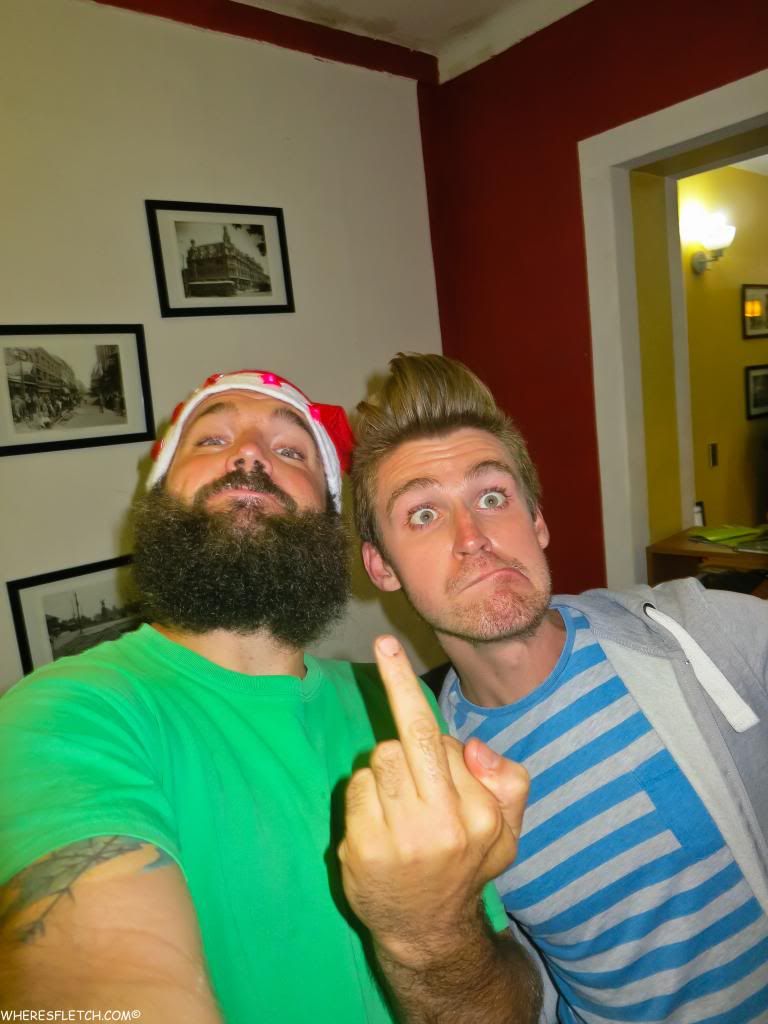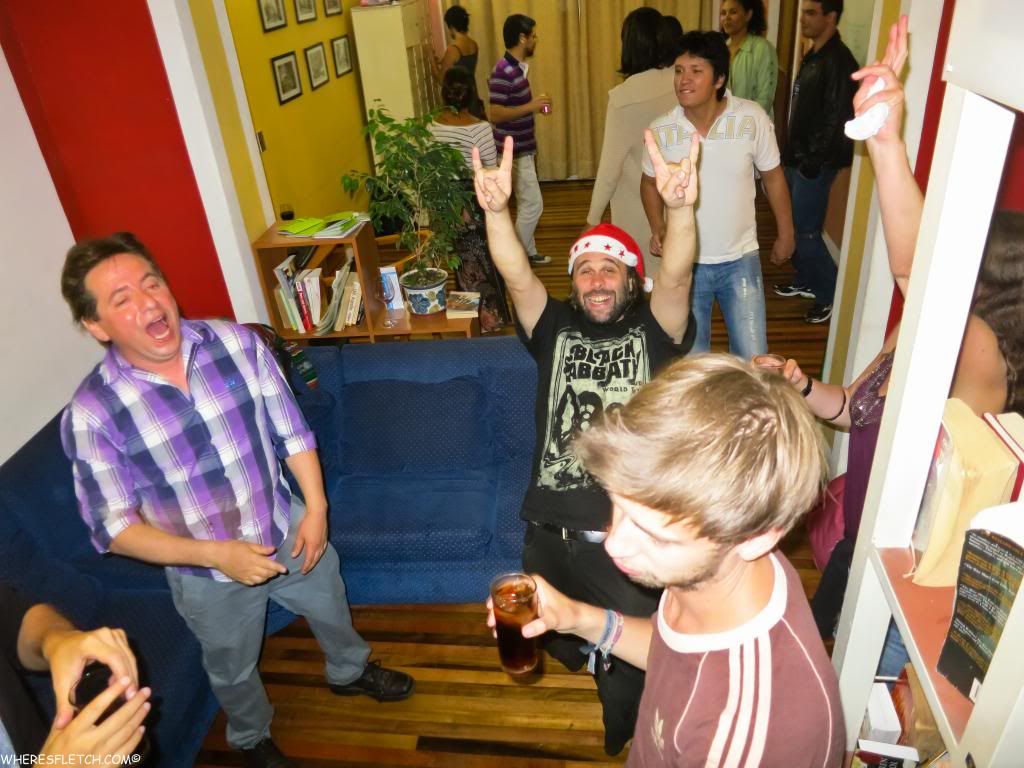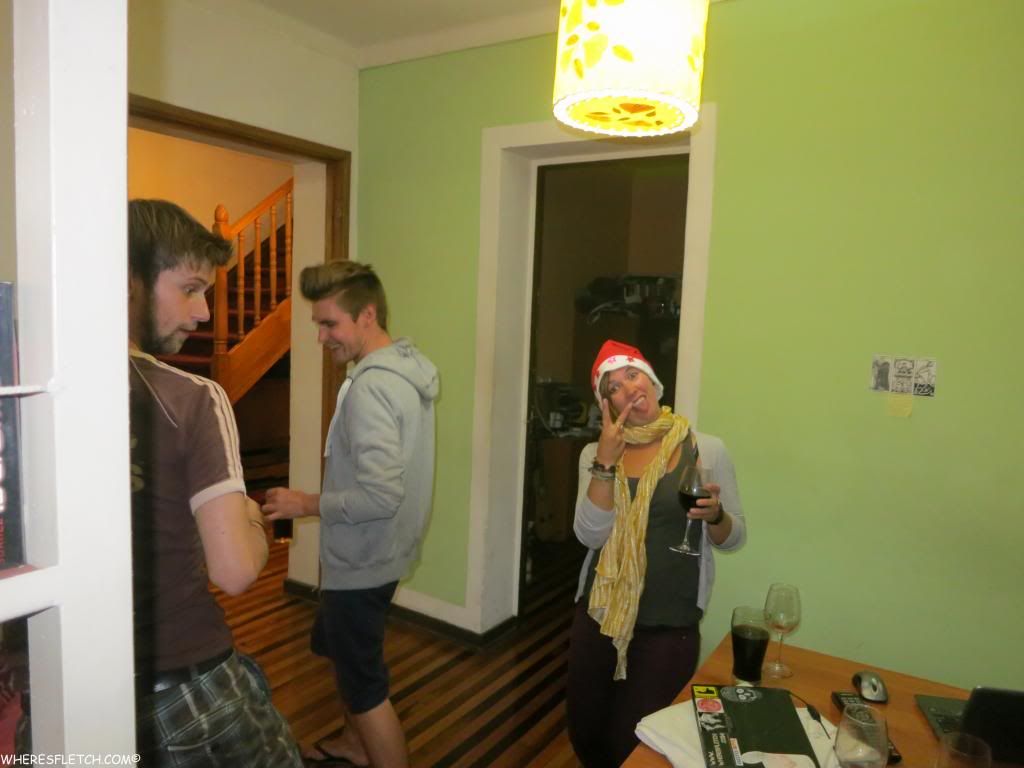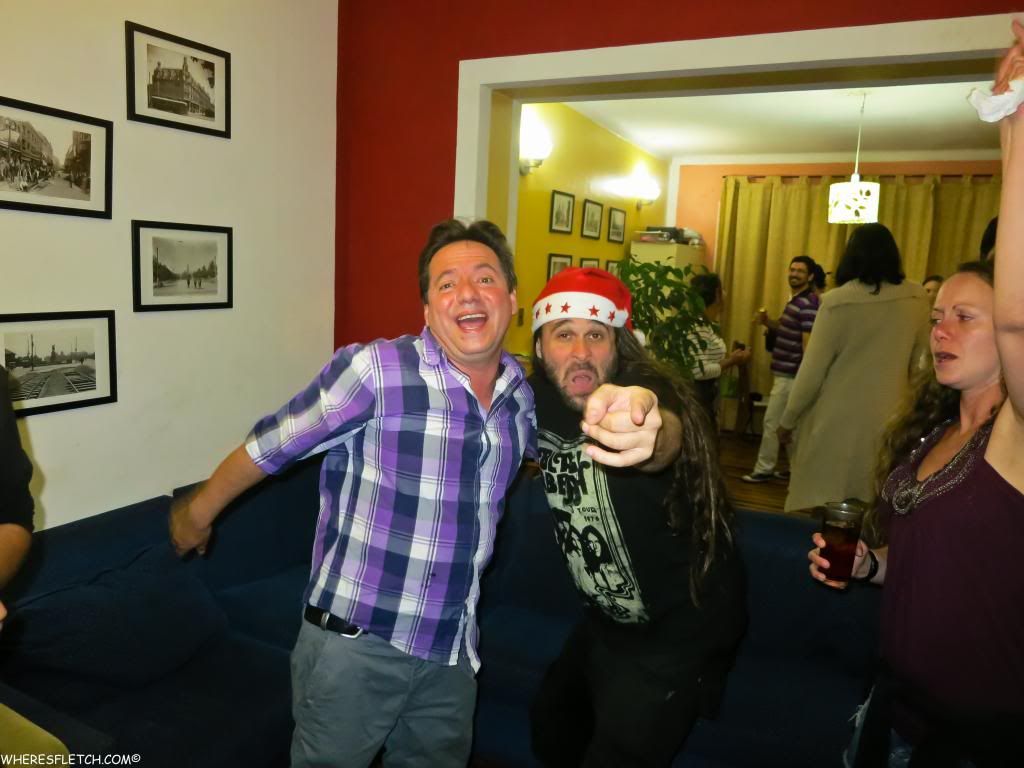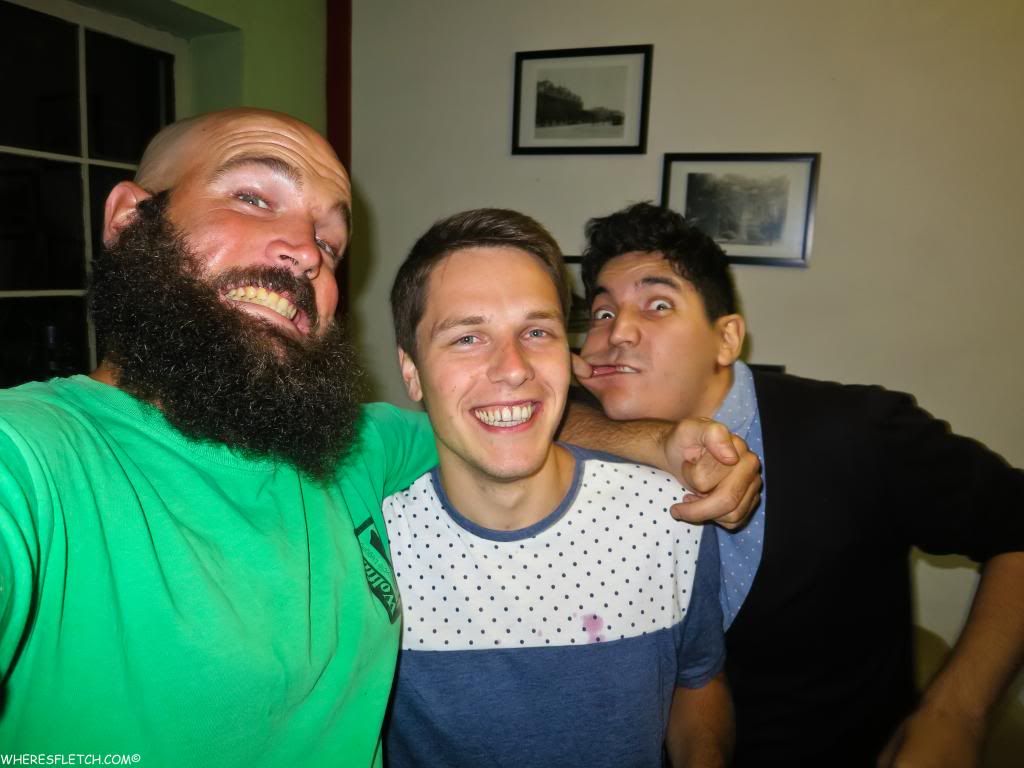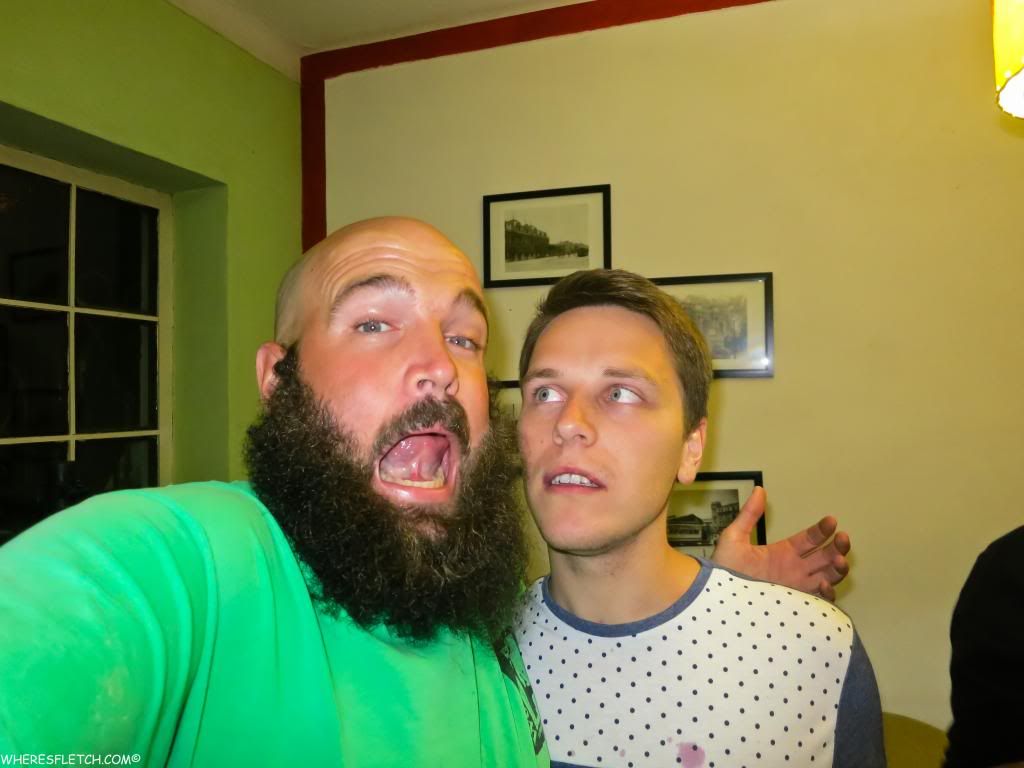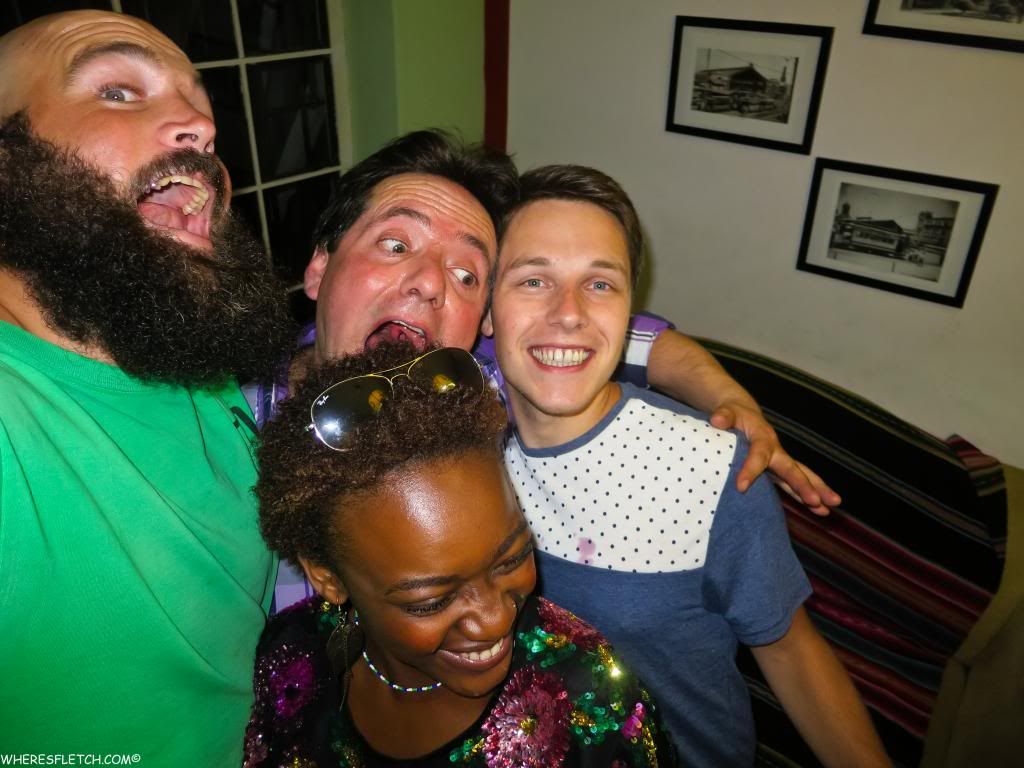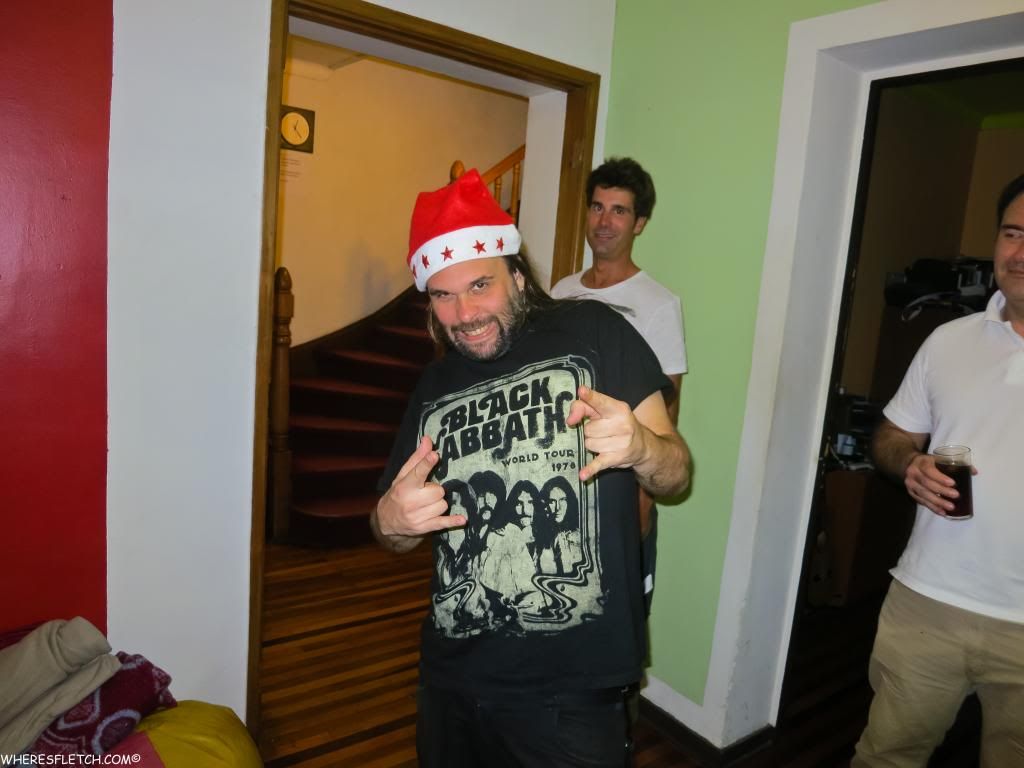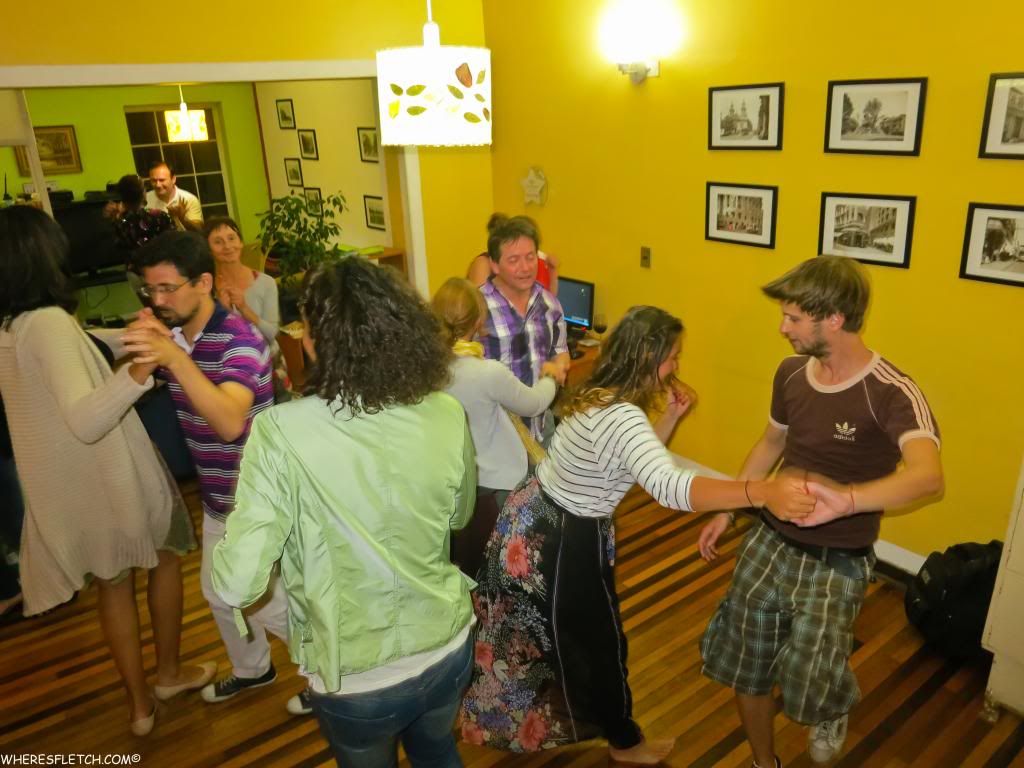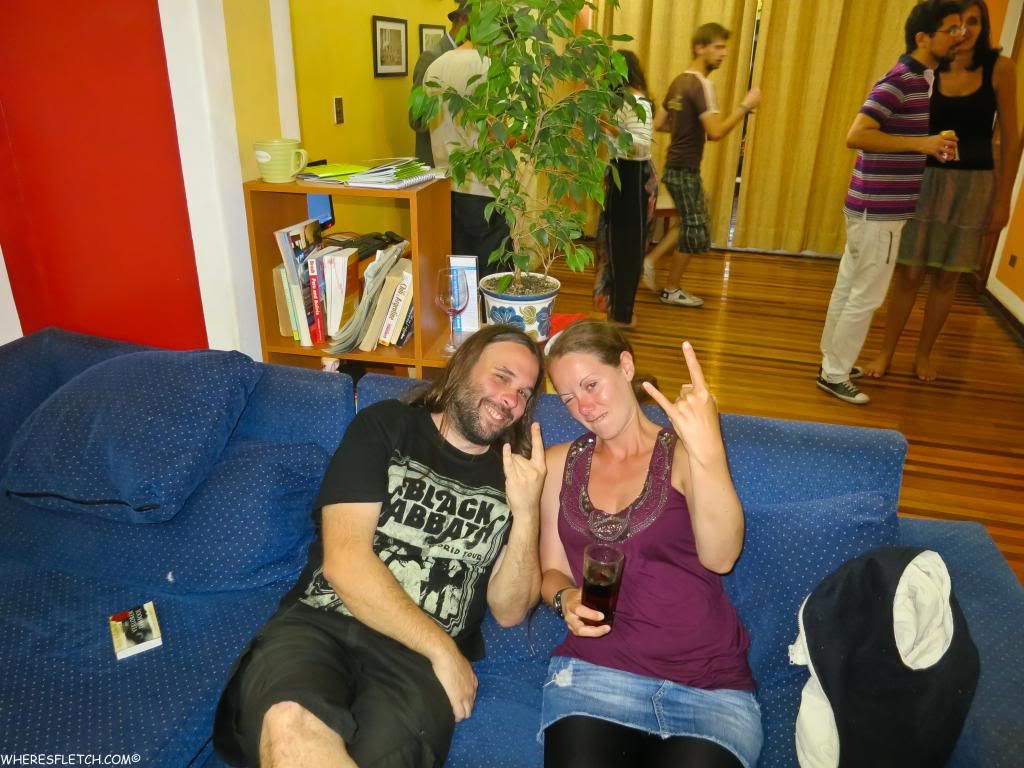 SALSA DANCING IS NO JOKE!!!