sORRY GUYS WILL CATCH UP TODAY.. ONE MONTH OF SLACKING
DAY-426-438
1/1-13/2013
Still playing the waiting game, parts made it as of the 7th but are stuck in Customs, my friend's friend who works in customs is searching for them. That's all I know...
Woke up on New Year's Day to finding my shoes on the roof?? Not too sure about that one... haha another lazy day.
Been working on my list of things I want to get rid of and things I want to pick up when I pass through LA (when ever that might be…Hahaha).
Trying to get a few things sorted out with my registration and also working on my Carnet for Australia.
I caught my eye on another RR and checked it out and it is Fritz RR Porkandbeans…. I wrote him and we met up for a few beers and hung out talking about his plans and where I had been. I was able to meet up with him and another ADVRIDER Bear who is doing six months around SA and was able to go over maps with them pointing out my favorite riding and camping areas. Also went over different suggestions to finding places to sleep and hide the bike, police, borders, and so on. Super nice guys and hope to run into Bear down in Patagonia, don't think I will see Fritz again since he is headed toward BSAS and Brazil.
I had to make a quick run to the dentist, just for a checkup and cleaning. Which for the record I hate hate hate the dentist, but it was fine, quick, and cheap.
A few of us headed to a Gringo Bar called California to watch the Broncos and Ravens, my Couchsurfer friends a Maida, Nati, and their friends Connie and Maca joined us. Sadly that was a terrible game on Broncos and we lost, Zach and I kicked through 7 pitchers or so of some pretty good beer as well as a few Piscola's. We were sitting at the table when one of the owners came out and told me I looked like some linebacker and then asked what I was drinking. He sat down and we had a few more Piscola's with him then we went next door to his club where he had Champagne waiting for us. We danced for a few hours (if you know me you then you know I can't and don't dance) so we will call it the "Two step whiskey stumble". Stumbled home around 4am and Ivan (my good friend and boss) was up hanging out with two other guest and then we watched a movie and passed out. Sunday was mellow day of lying around and working throughout the day.
Two fellow Advrider's who have been keeping tabs on my adventure are doing their own ride for their honeymoon from California on '07KLR's Serafina and Aren. Good people and luckily my boss let me give them a little bit of a deal a dollar off a night. We hung out having a few beers and some rum trading stories and experience. I truly love sitting with other riders trading stories after stories, there is just something special about it to me. They headed out the next day heading south to Patagonia.
DAY 439-443
1/14/-18/2013
Going to be honest I cannot wait until my bike is ready mainly because over the past 1.5 months of working here I think I have taken 10 years of life from my liver… Man do we drink here, it is insane the amount of alcohol you end up drinking while you are living and working at a hostel…. Haha Does not help that my boss loves Bourbon and well I do to; so were best friends. Haha Don't get me wrong no regrets it has been an incredible time and experience.
Went out to dinner with my new friend Maca for Sushi which was very nice and saw a new area of Santiago which I had not been too. She works for a high end resort in San Pedro, like $400+ a night to stay. It was an awesome night.
Nick Soi showed up which you may remember me writing about as well as maybe know him from his blog
www.roadtriprambling.tumblr.com
He is doing a RTW on a DR650, I met him in Panama, then hungout and rode bikes in Colombia, Bolivia, and now Chile. He came and stayed at the hostel Ventana Sur Hostel, Side not if you are passing through Santiago shoot the owner Ivan an email, make a reservation, tell him you're on a motorcycle, and he will give you a discount as well as safe parking/ work space. Everything you need at this place, pool, kitchen, comfy beds, hot showers, good location, safe parking, place you can work and clean your bikes before you ship or ride elsewhere. He is super friendly guy and will go out of the way to help you.
SORRY FOR SLACKING OFF SO MUCH SINCE BEEN HERE.. HAHA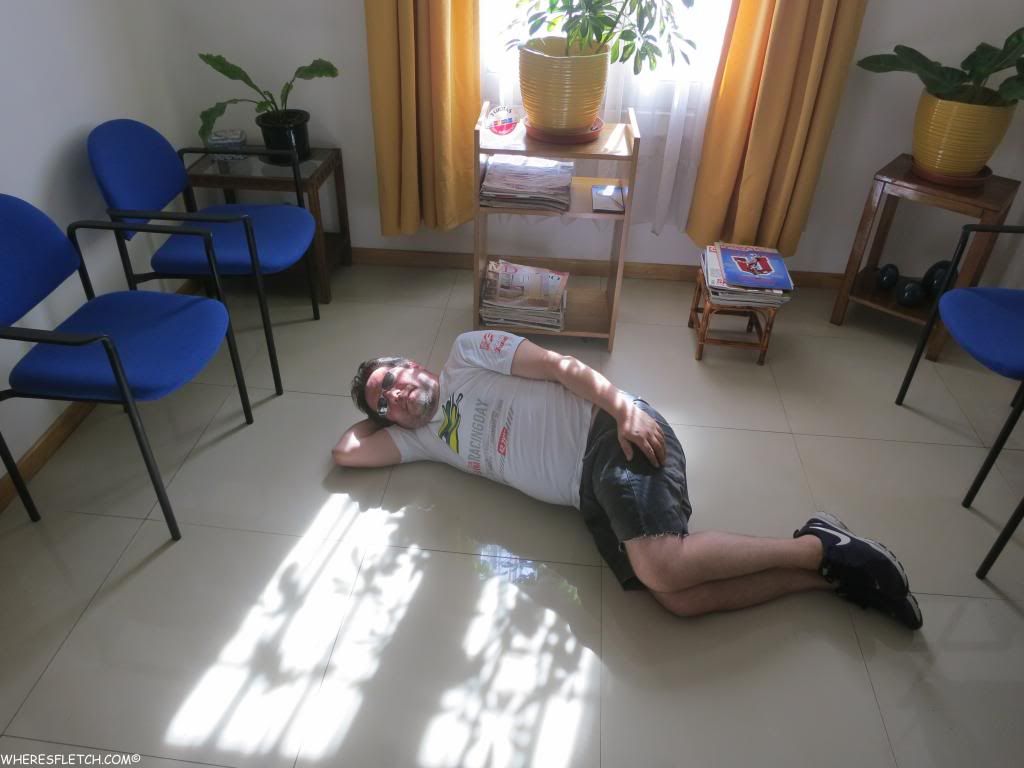 TOO HOT TO SIT AND WAIT FOR THE DENTIST, IVAN LYING ON THE FLOOR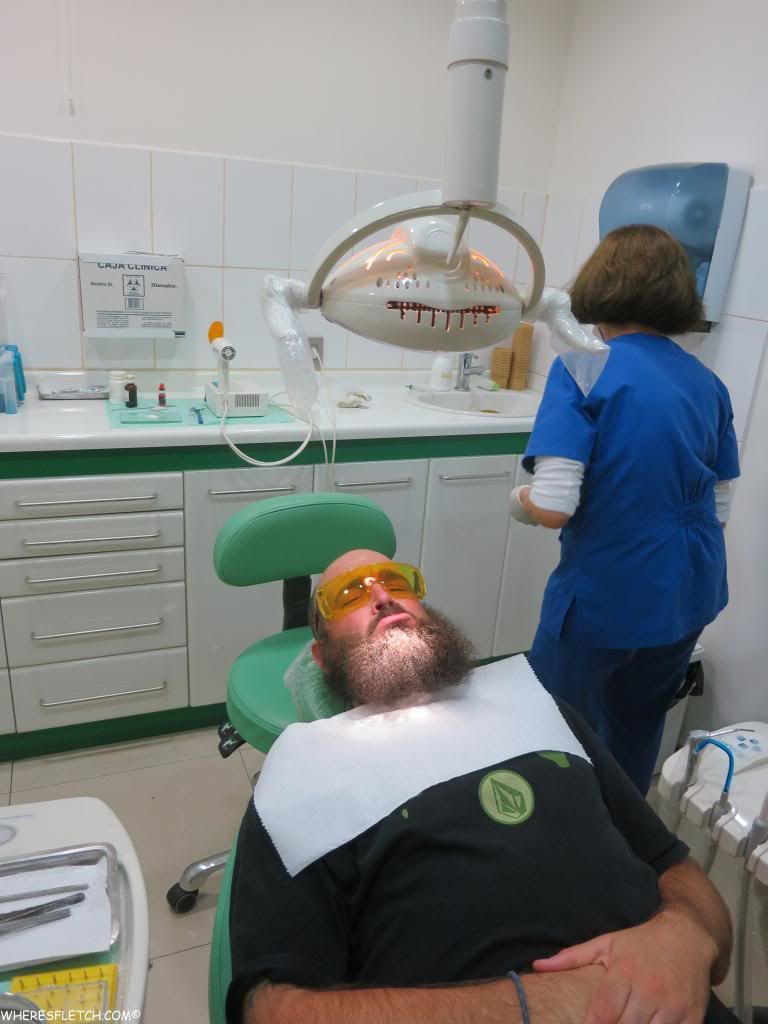 YUCK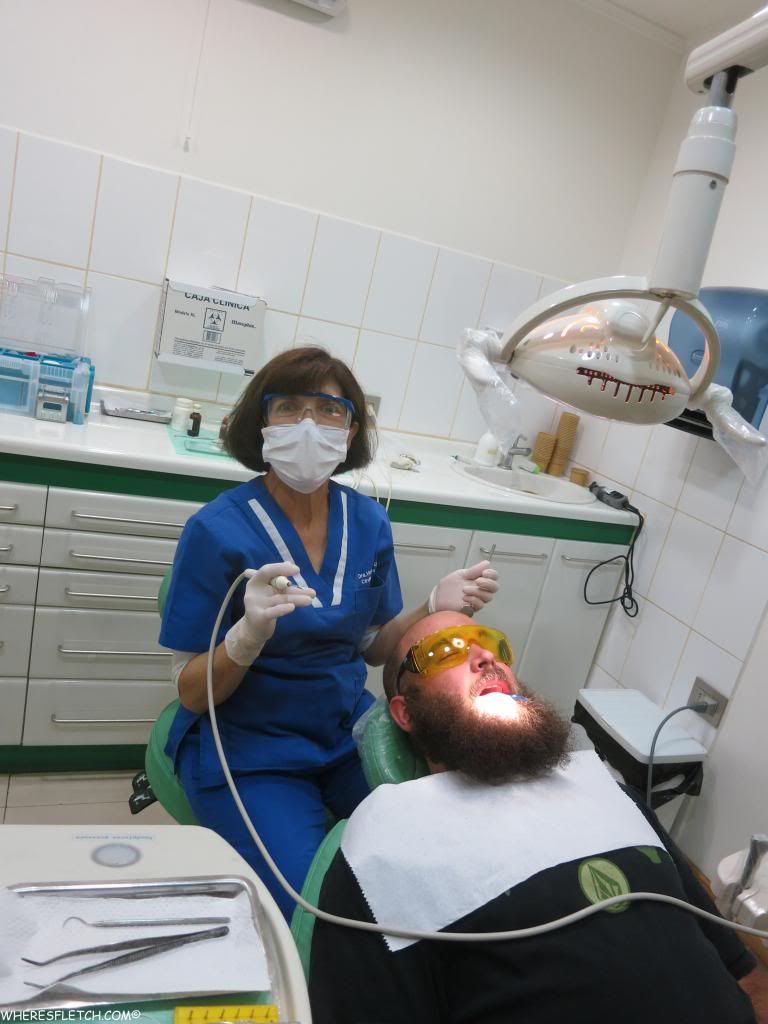 BOOOOOOOO
YES PLEASE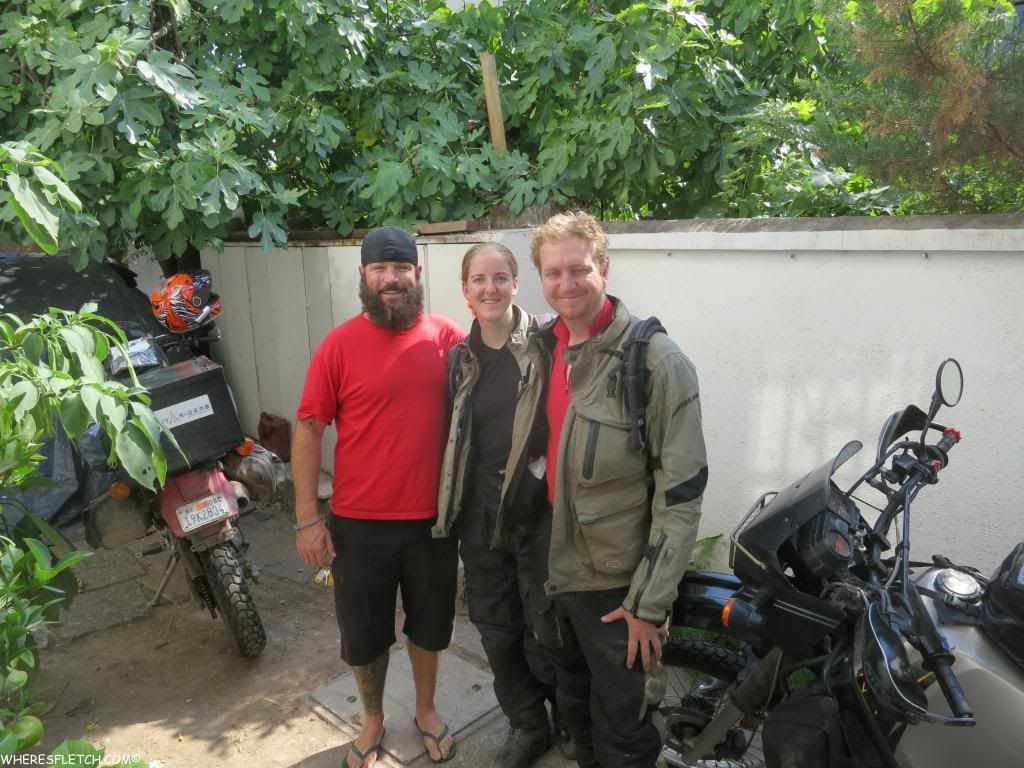 THANKS FOR TRADING STORIES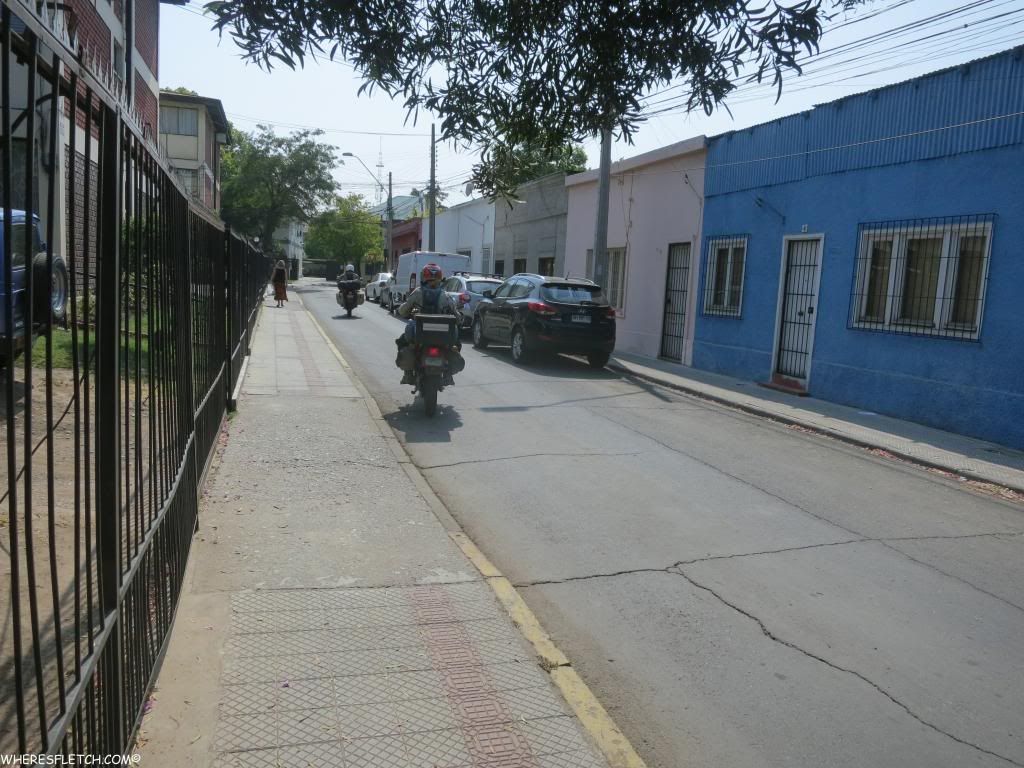 THEY ARE OFF
LATIN AMERICA HAS COME TO AN END FOR NICK
IVAN THE MASTER OF THE GRILL!!!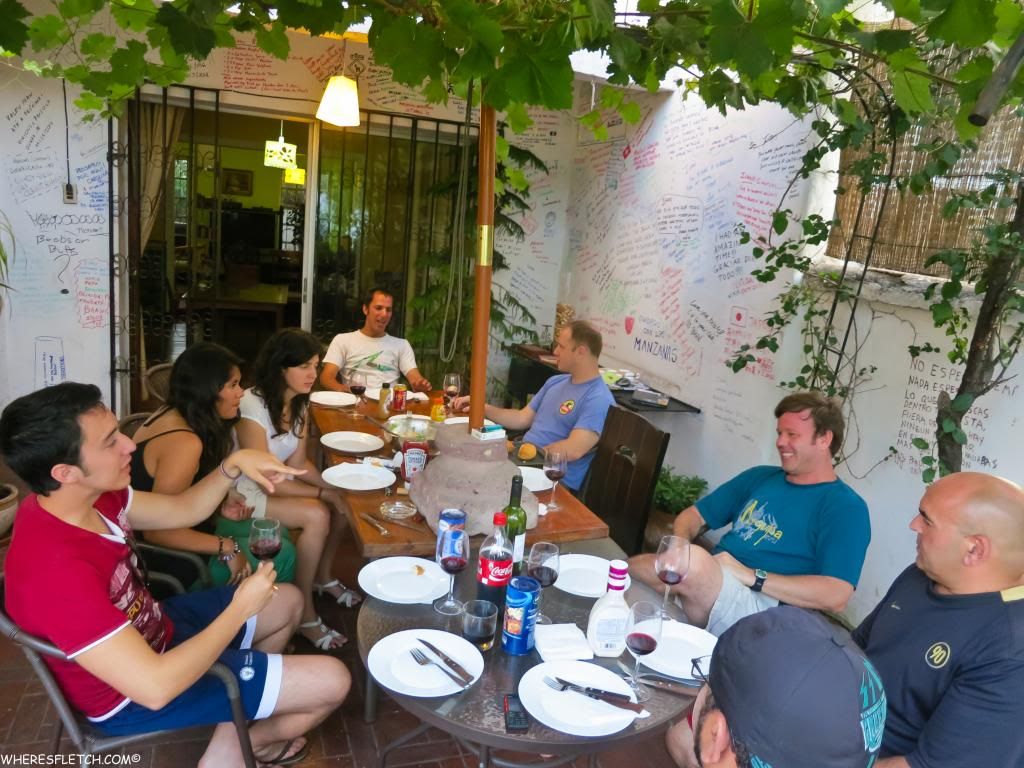 ASADO!!!!
AGREED, NUFF SAID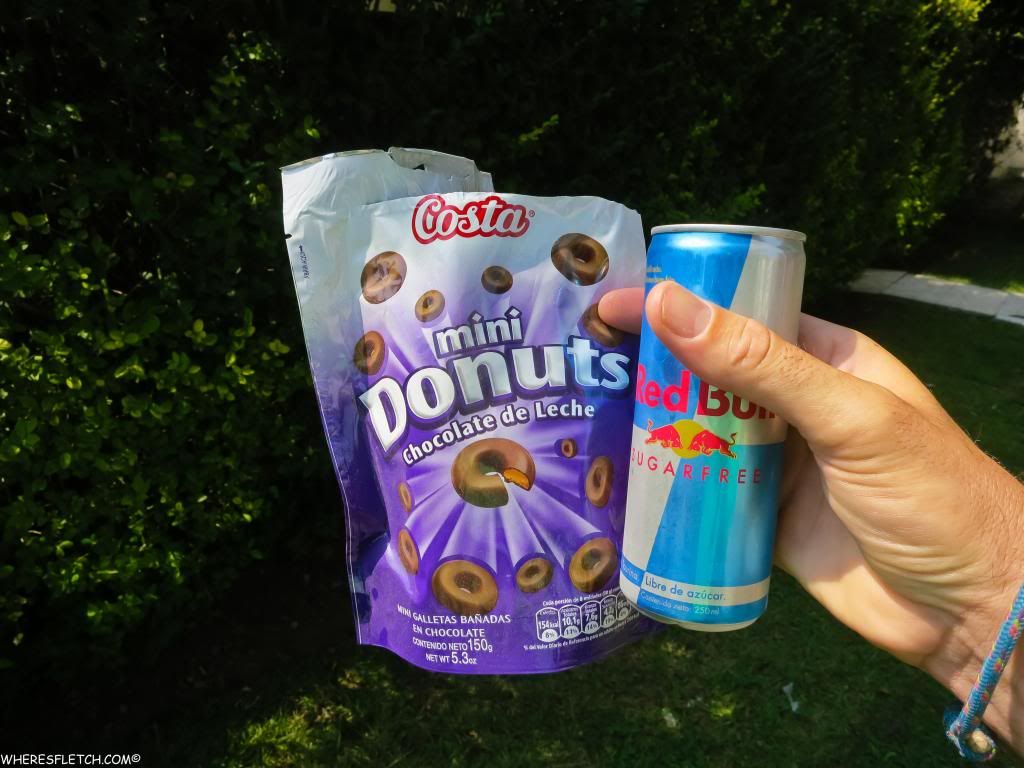 BREAKFAST OF CAHMPIONS....????? HAHAHA WHAT i AM DRINKING SUGAR FREE REDBULL...