Rough and fast sum up of santiago up till xmas
DAY-397-403
12/3-9/2012
I got an email Friday afternoon from the guy who is helping me out with my bike saying that the bike will be ready on Tuesday afternoon, but my cylinder head needs to be machined. Well I got an email today telling me there is a problem, the Machinist who is 35 years old dropped dead from a heart attack and it will be a few more days until he can find a new machinist… haha I got an email from my friend Juan telling me his client liked the picture we took and also was interested in take more pictures of me for their portfolio haha.
I talked with Ivan about working for him and it was vague, but then on Tuesday night he confirmed it with a handshake and I start Thursday night. He hooked it up with a discount on my bill as well as free living and food while I work for him. They want me to stay through Christmas working for them; I told them I will have to see how the bike goes. If my bike is shred ready by the 14th then I will leave and make it to Ushuaia before Xmas to meet friends, if not then I will stay here and leave on the 26th.
I walked around the city checking it out on my own just taking Santiago in, I really really like it. So now hopefully the bike will be done on Friday. I came down with something that dropped me, it started on the morning of Tuesday with cold symptoms and by the night I was curled up in blankets cold sweating and pooping…. Hahahaha I shook myself to sleep and was in and out all night drenched in sweat and freezing.
Woke up feeling okay, not great but okay; but I had promised my friend I would help him out and go to a photo shoot for him. I showed up and it was a professional Photo shoot, I had to put on a skin tight V-neck, leather jacket, and a scarf. Oh don't forget I had to sit and get makeup on…. Hahaha I was for sure it was a setup from another one of our friends playing a joke on me... Hahaha
I started work on Thursday night; I work at the hostel "Ventana Sur Hostel" which has awesome motorcycle parking as well an amazing owner. This place makes you feel like you're in your own home, with a nice kitchen, communal area, pool, and gated driveway. I am working 5 hours a night for trade for a bed, breakfast, wine, and some meals. I work 6:30pm-11:30pm I hang out with the guest have a few beers, deal with late check-ins, any questions they may have, and just make sure everyone is happy. End of the week bike still is not ready. I did run around getting a few new parts like sprockets, chain, front and back tires Pirelli MT60 and some oil. Quick hint if you are looking for parts or tires in Santiago ask them for the price then after you get the written price tell them you will use credit card and ask what the price difference will be if you use cash he knocked 20% off for me....
DAY-404-417
12/10-23/12
SANTIAGO, CHILE IN A NUTSHELL
Well this will be a whirl wind wrap up of the past 2 weeks living and working in Santiago Chile.
I finally got my bike back and it is running like a bat out of hell, the best it has felt in over six months!!! Well that is the Engine at least; I took it to a Race Tech Suspension guy who supposed to be the best in all suspensions in Chile. Sadly he had no parts which are new front springs and at least a rebuild on the stock shock and a new coil. I had hoped to catch a friend coming down from the states but did not work out. On an upside I picked up Race-tech as a small sponsor not full sponsor but helping me out a bit. So they have sent new spring for the back as well as for the front and the gold valve kit. Hopefully I will be back on the road by the first week in January and head north to check out the Dakar Rally before finishing up this continent by finally making it to Ushuaia a six month planned journey which has been stretched to the most amazing 14+ Months. Hahaha
I have walked all over this awesome city and hiked up to the Virgin Mary statue a few times. I have been working on figuring out all of my shipping details, locking down a job, airline tickets, carnets, getting another international drivers license, and working on getting some new gear shipped to my bro's house in Cali which I will pick up on my way through to Australia. Yup I will fly to from Santiago to LA for a few days; drop a bunch of crap off and to pick up a few new things that will be making my pictures better (dslr, new laptop, and a few other things), new boots, changing up helmet to my old Shoei not a fan of the DS Fly, new windshield and pro tapers, chain, sprocket, (My local shop who sponsors me is helping me get some deals on some new bike gear).
For flights I have found the cheapest way to fly is to go one way Santiago to LA stay with my bro for a few days and then fly one way to Sydney Australia. Doing this will not only save me roughly $400 bucks but also give me a chance to grab a few things on my way.
The past few weeks working at the hostel I have met so many awesome people and grab connections around the world to visit. I might have landed a job working as a Chef on a luxury train line in Australia for six months. We will see if it plays out; if so it will mean $$$$$ and free accommodation and food… Fingers are crossed!!!
I have truly lucked out with where I have been getting stuck and waiting on parts, this place is awesome and the owner and hostel is amazing. Ivan is so generous he is constant throwing BBQ, buying wine and cheese for the guest, and just an awesome guy to sit down and talk with.
PS the hostel is "Ventana Sur Hostel" with safe parking, cheap beds, pool, kitchen, awesome owner, and just a relaxed atmosphere.
GUYS BATHING IN THE PARKING.. I CAN'T LAUGH SURE I WILL BE DOING THAT AT SOME POINT... HAHAHA
A CHAPEL ON MY WAY TO THE VIRGIN MARY STATUE
AWESOME STREET ART ALL OVER THE CITY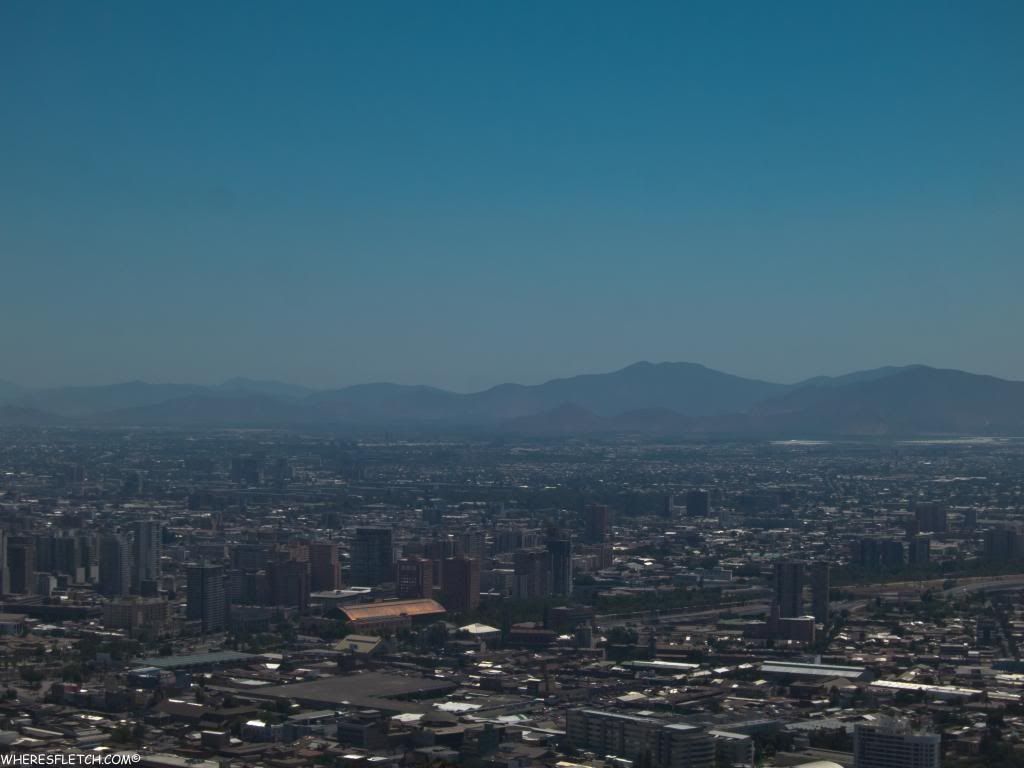 SANTIAGO CITYSCAPE ON THE HIKE UP TO THE VIRGIN MARY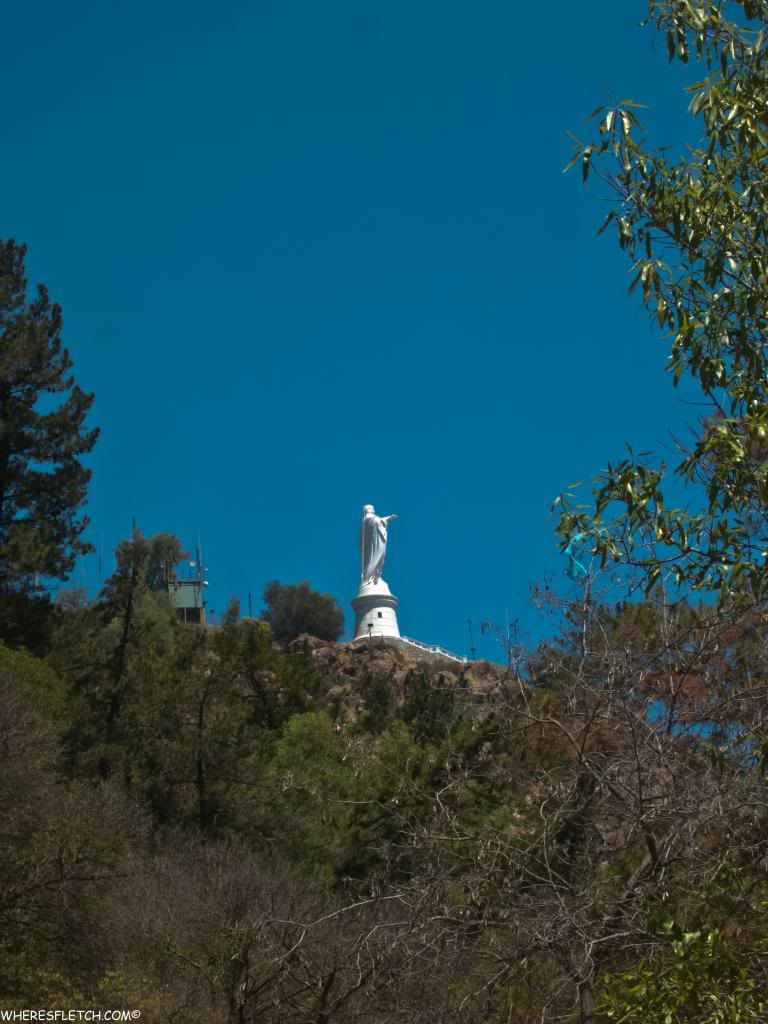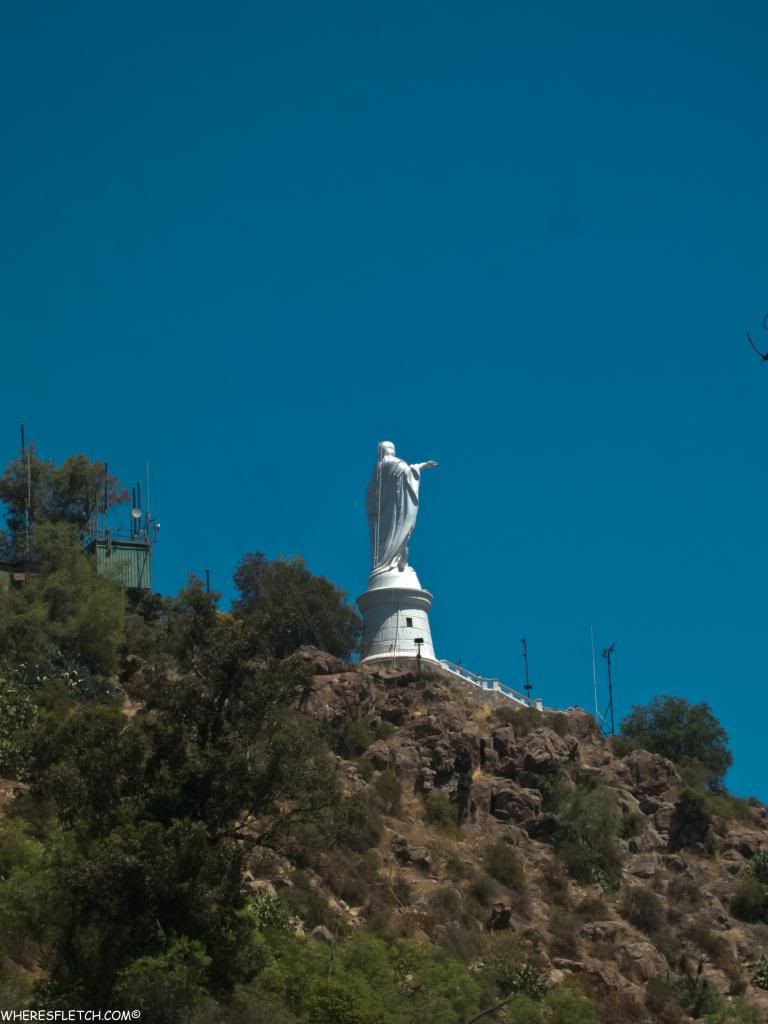 GLIMPSE OF A VIRGIN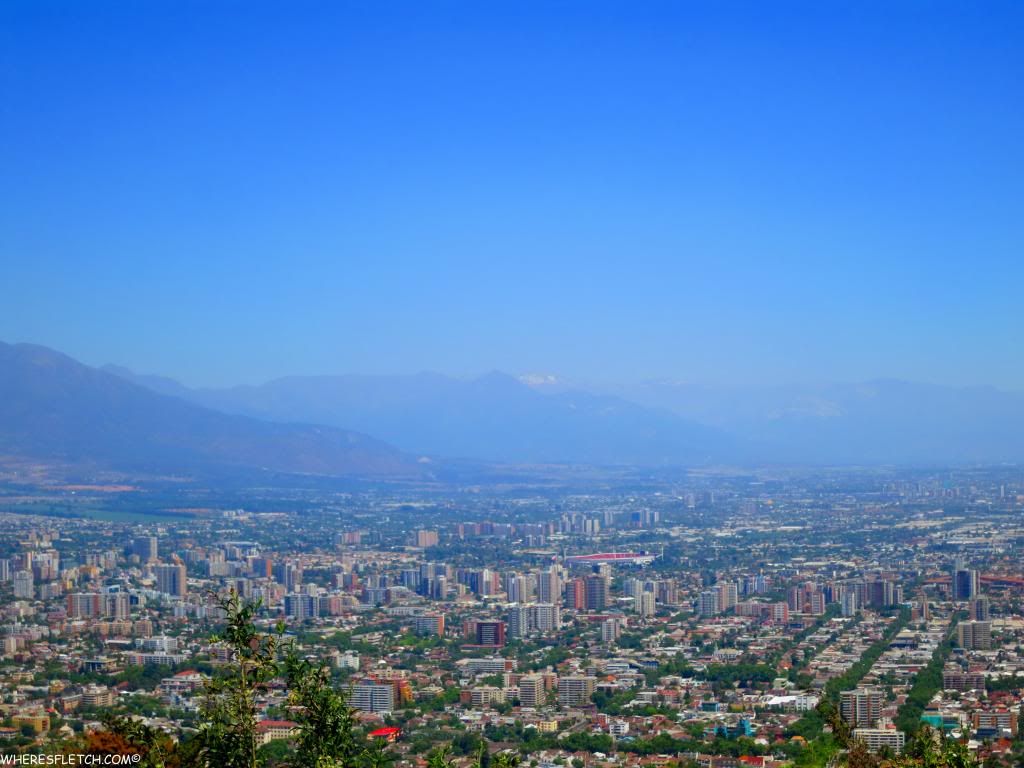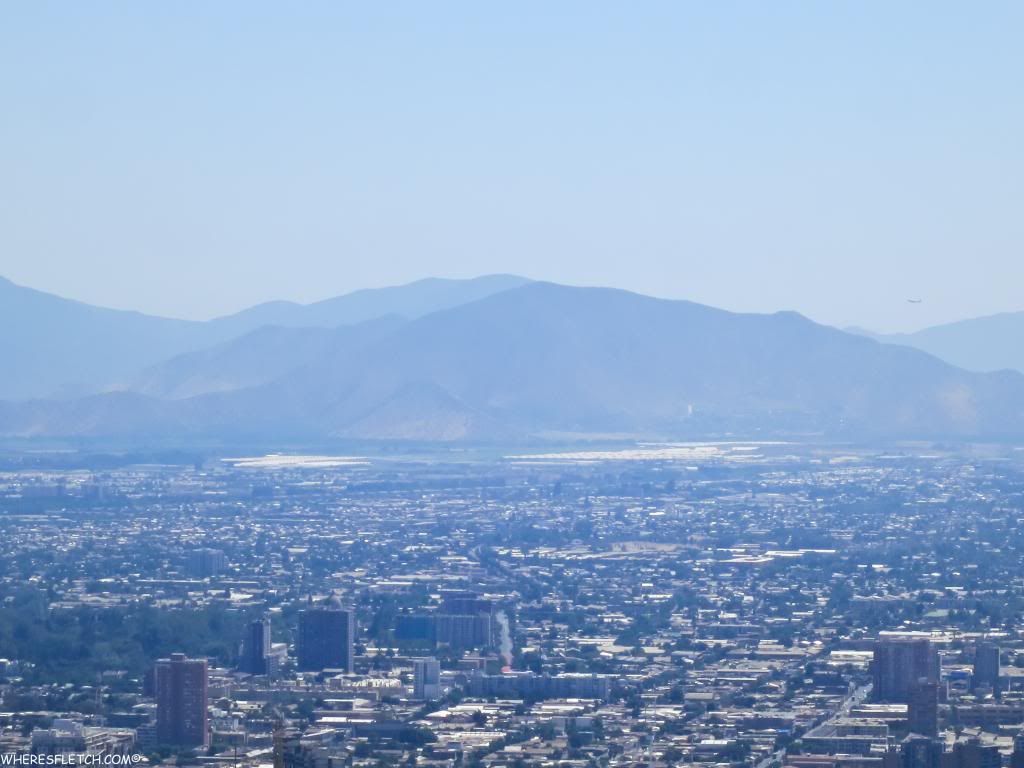 SANTIAGO WITH A LITTLE ANDES IN THE BACK DROP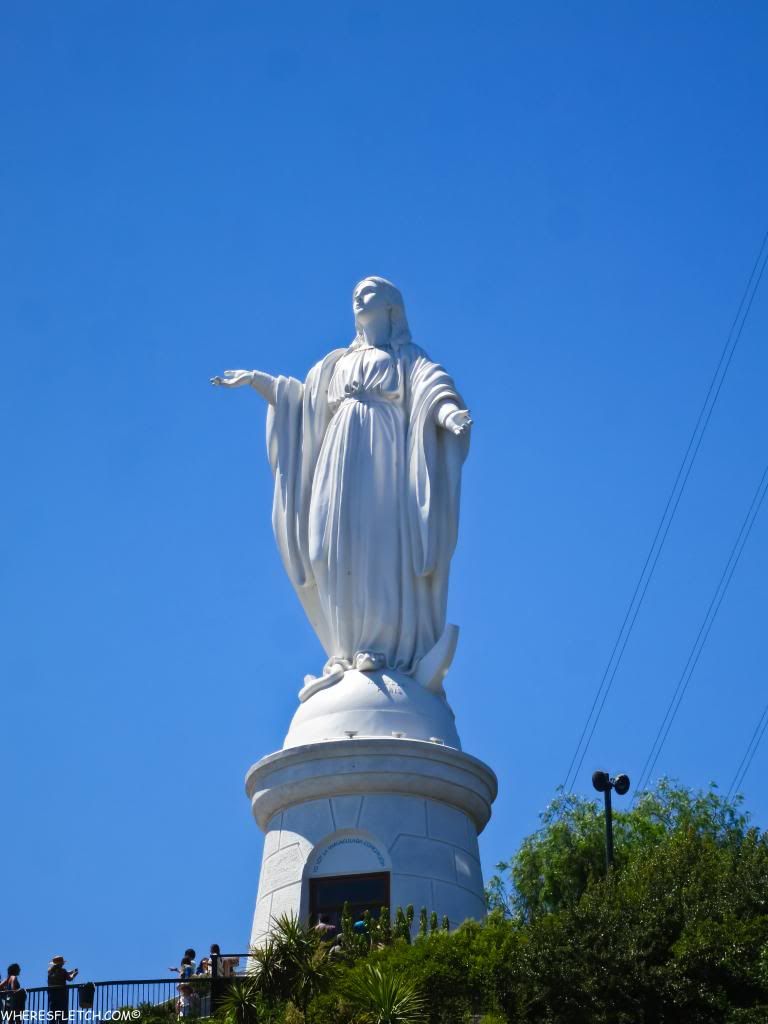 THE 'OL MARY
THE BIKE AMBULANCE.... SERIOUS??? HAHAHA
THERE ARE HIPPIES EVERYWHERE IN THE WORLD, PROTESTING AGAINST THE ZOO.....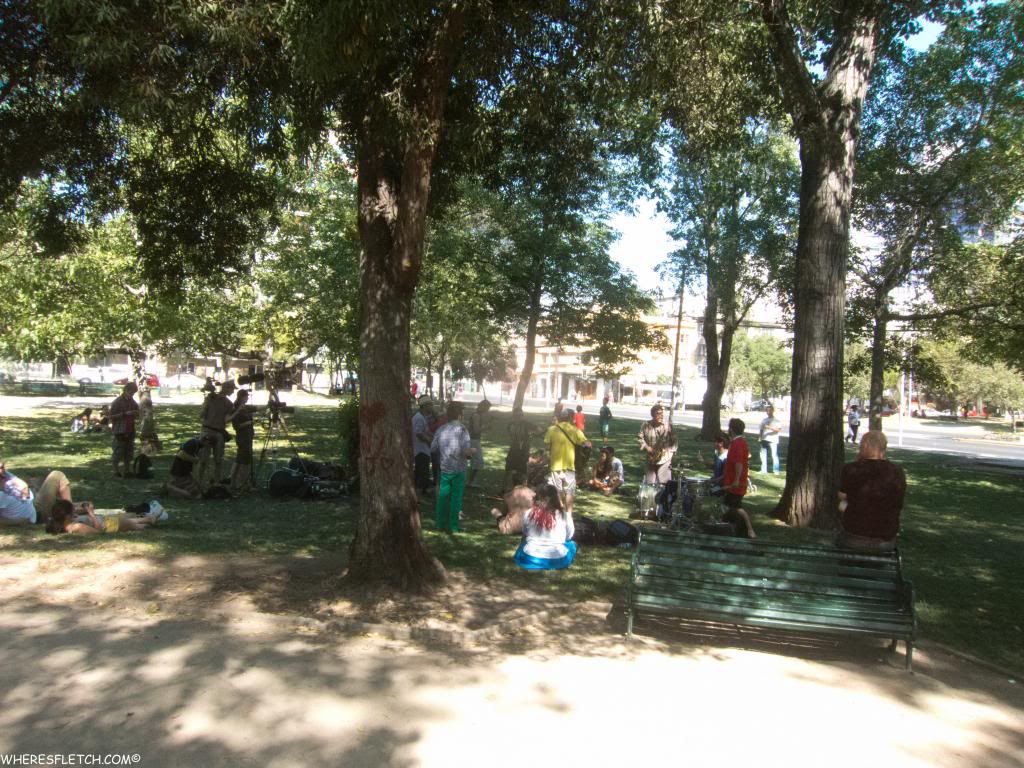 MUSIC VIDEO SHOOT.. HAHAHA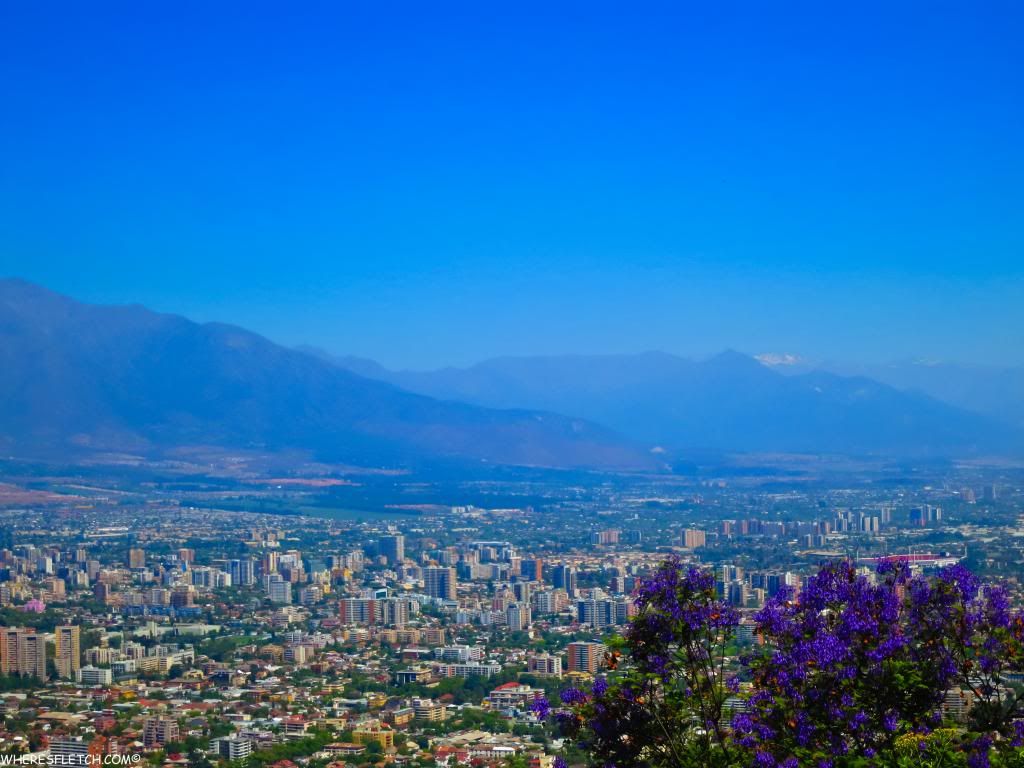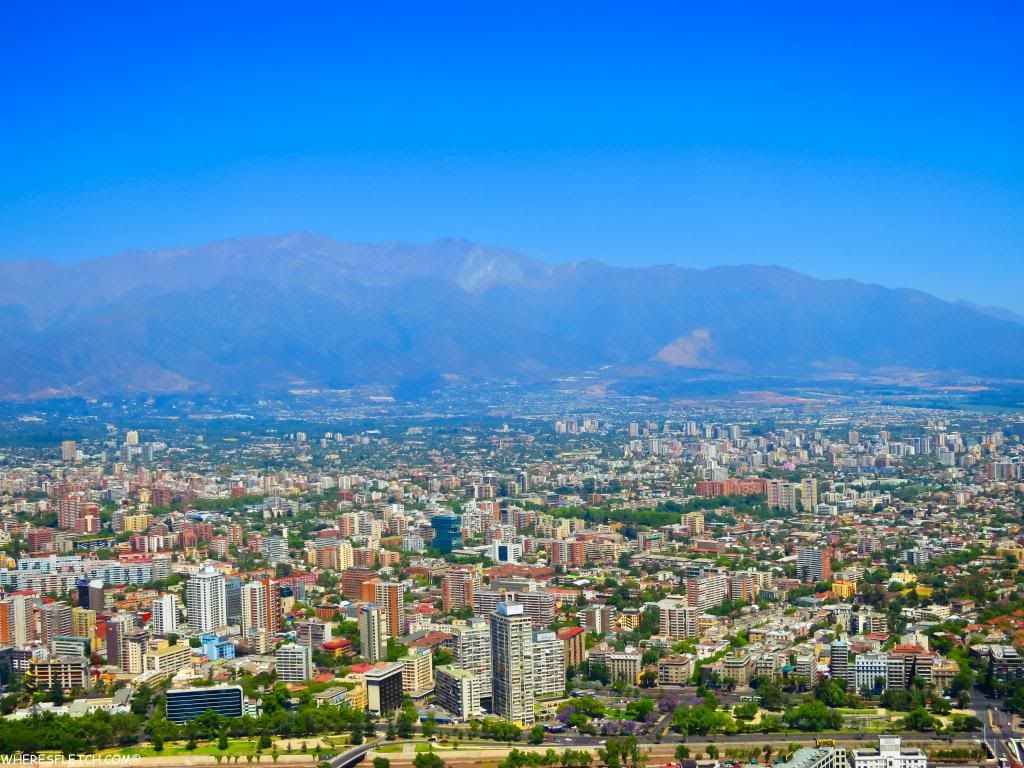 SANTIAGO
Tons of new albums and updates on my facebook page "Wheres Fletch"
http://www.facebook.com/pages/Wheres...ref=ts&__req=g
Spiced up the Website check it out let me know what you think if it is user friendly or not.. I suck at this whole Website thing
www.wheresfletch.com
I am also now on twitter.. not sure about it but we will see.....
www.twitter.com/WheresFletch
More updates coming .. Christmas and New Years