New years 2013 santiago chile
DAY-419-424
12/25-30/12
I and everybody else was dead all day, we laid around the pool and couches slowly dying watching movies. I skyped my sister like she said at 6am her time to see my nephews open Christmas presents and the 3 year old was still asleep!!!! So I finally got them on Skype around 7:30am their time and I was dying on the couch. I was hanging in there but barely trying to stay awake while watching them open presents; it was a blast to watch how excited a 3 year old is over awesome costumes. Past out for a few hours made some dinner and headed to bed after working.
By the next day we had recovered but our new good friends Lewis and Lue were leaving so we had a nice going away party of wine, wine, wine, whiskey, and Pisco. (oh my poor liver, working at a hostel is killing me…), another day of working on my web pages, uploading a couple hundred pics to my Facebook wheres fletch page, started using twitter (@wheresfletch), finalized the details on shipping, and last but defiantly not least parts are in the air.
We tried to figure out new years and then made some plans. We will throw another BBQ, wine, whiskey, Pisco, and beer; let's rage one more time.
There is a guy Ben who is staying here, been here since Christmas awesome guy even though he was from Germany. Haha just kidding... Hell of a guy and a great drinking partner. Cannot wait to visit him in Germany and go to a few metal/ punk music festivals.
DAY-425
12/31/12
We will call this what was I thinking "Rookie mistake!!"
I, Ben, Pablo, and Ivan, all walked to the supermarket; we picked up 40 chorizos, 3 kilo's of ribs, and 4 kilos of Loma steaks. We then went to the good isle… 4 big bottles of Red wine, two bottles of Rum, 12 pack of beer, and champagne. We headed back to the hostel and prepped the hostel for a little New Year fun!! I think the day and night was actually a little more tamed compared to Christmas, it was a blast just not as rowdy.
We hung out at the street hugging and cheers and just drinking and laughing it was amazing!!!
It was a very drunken very drunken VERY DRUNKEN night with good people and an awesome boss... so so much fun super stoked on how my holiday played out.
So the Rookie Mistake... "Lets start drinking Rum and Cokes at 4:30 and smash through them like it is water and I am dehydrated in the dessert. We sat around giving each other hell and just enjoying the evening. Then my friend showed up with a bottle of Pisco and a liter of coke, we dumped out half the coke and went 50/50 Pisco to coca-cola. We headed up to the main drag to watch the fireworks and drink in the streets for New Years, Midnight. I was told my drink was too strong so I ended up slamming the liter and then I stumbled back to the hostel and we decided to hang out at the hostel for an hour before we went out. Nope the Pisco kicked in and it was time to crawl to my bed. Bahahaha
Happy New Years!!!
http://i1221.photobucket.com/albums/...ps37bbcf65.jpg
WITHOUT THE RIBS
STARTING NEW YEARS BY THE POOL WITH SOME WHISKEY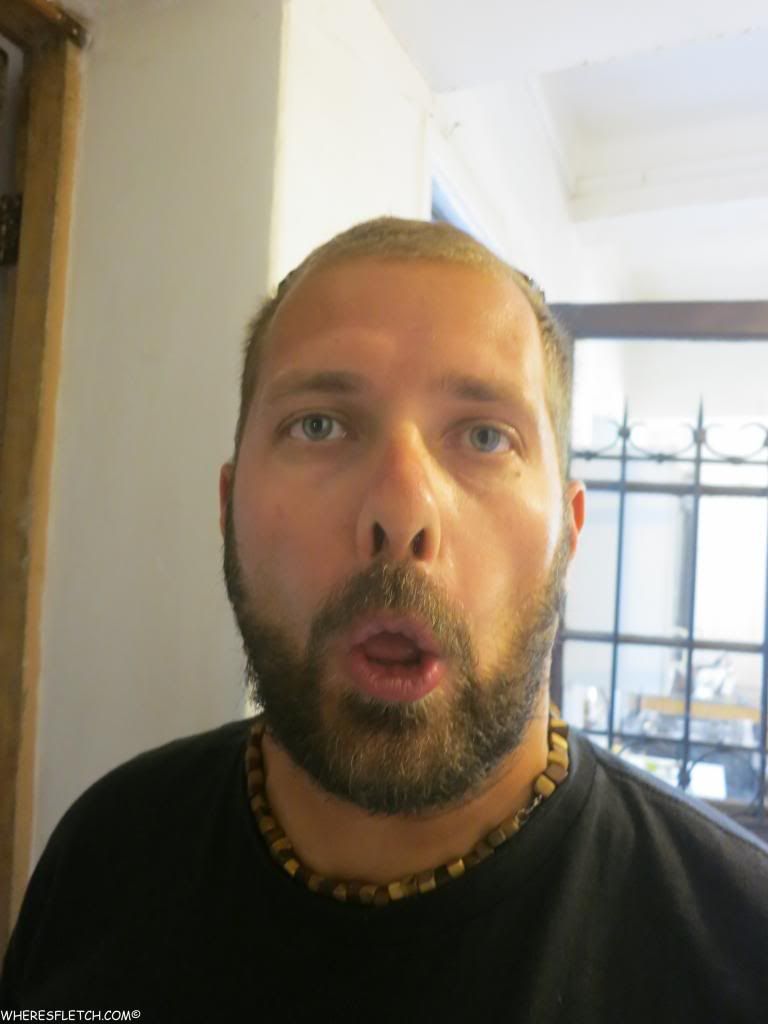 MEET BEN THE GERMAN
BBQING BY THE POOL IN 90 DEGREE WEATHER.. AWESOME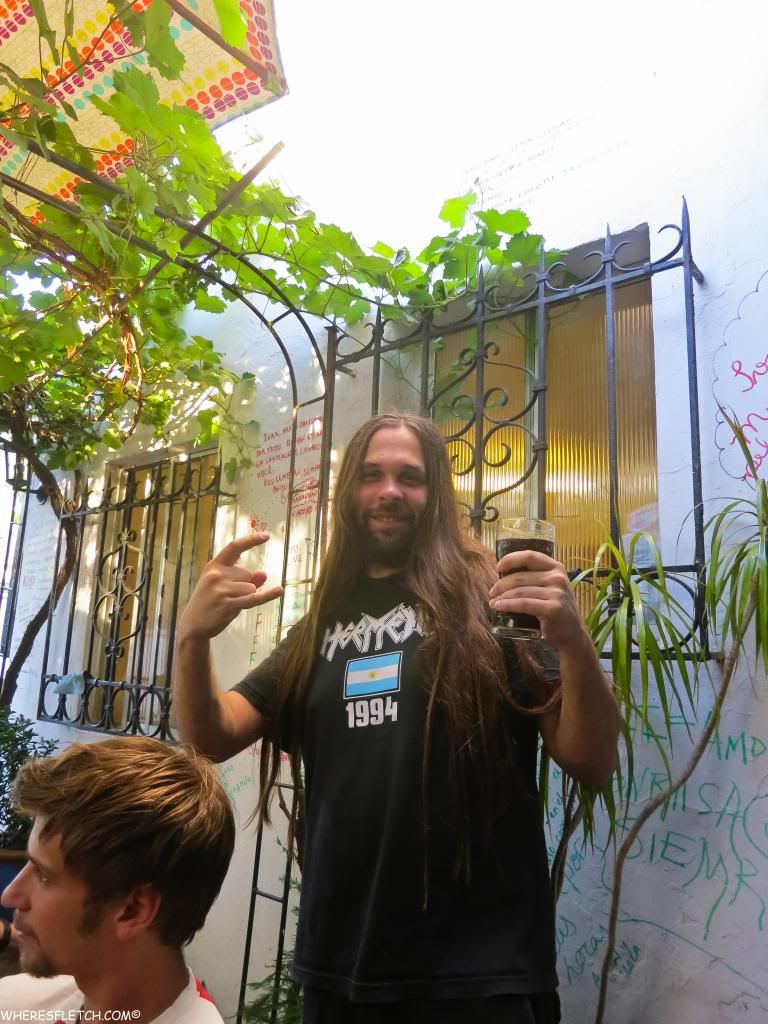 PABLO
\
CUBRA LIBRE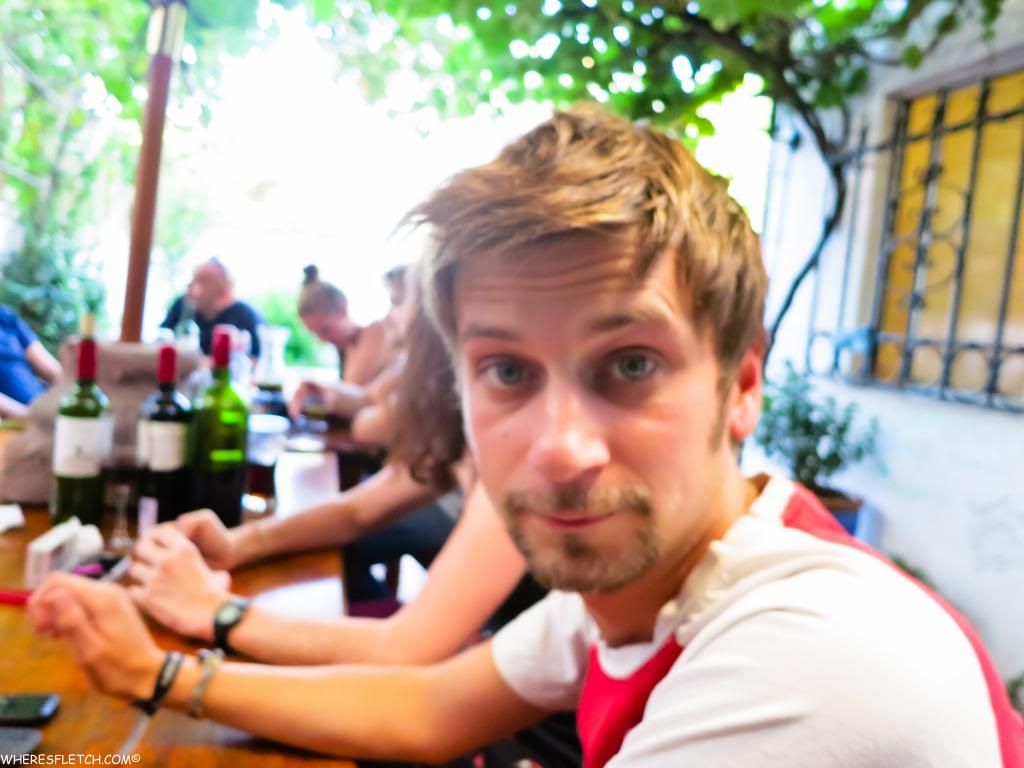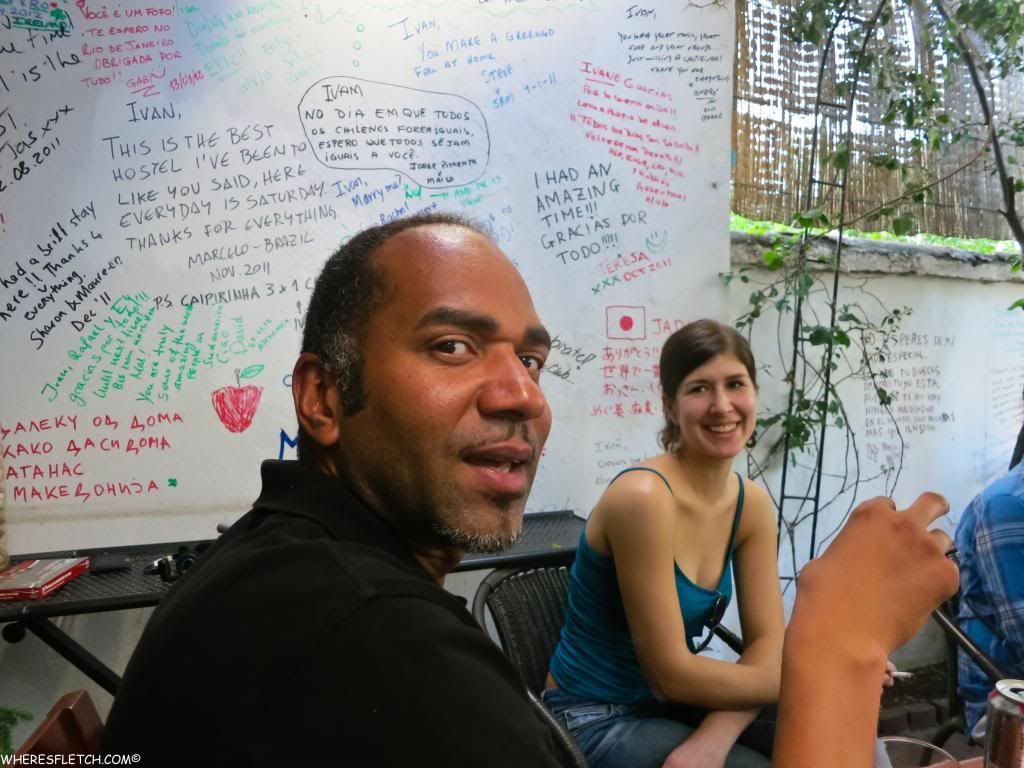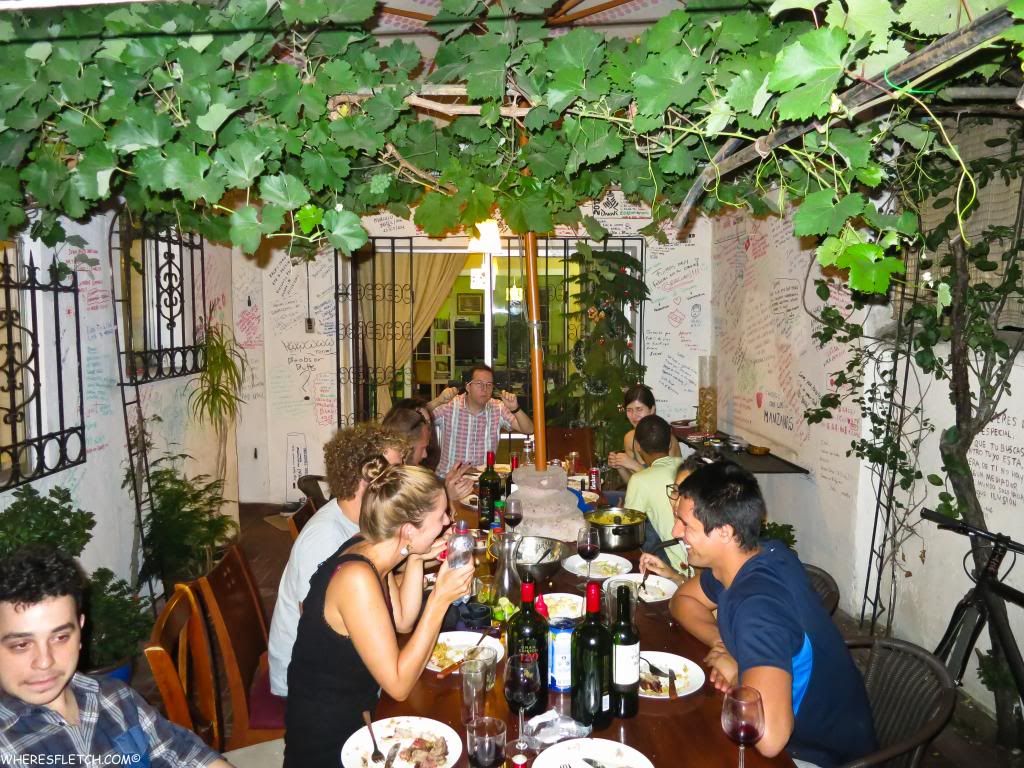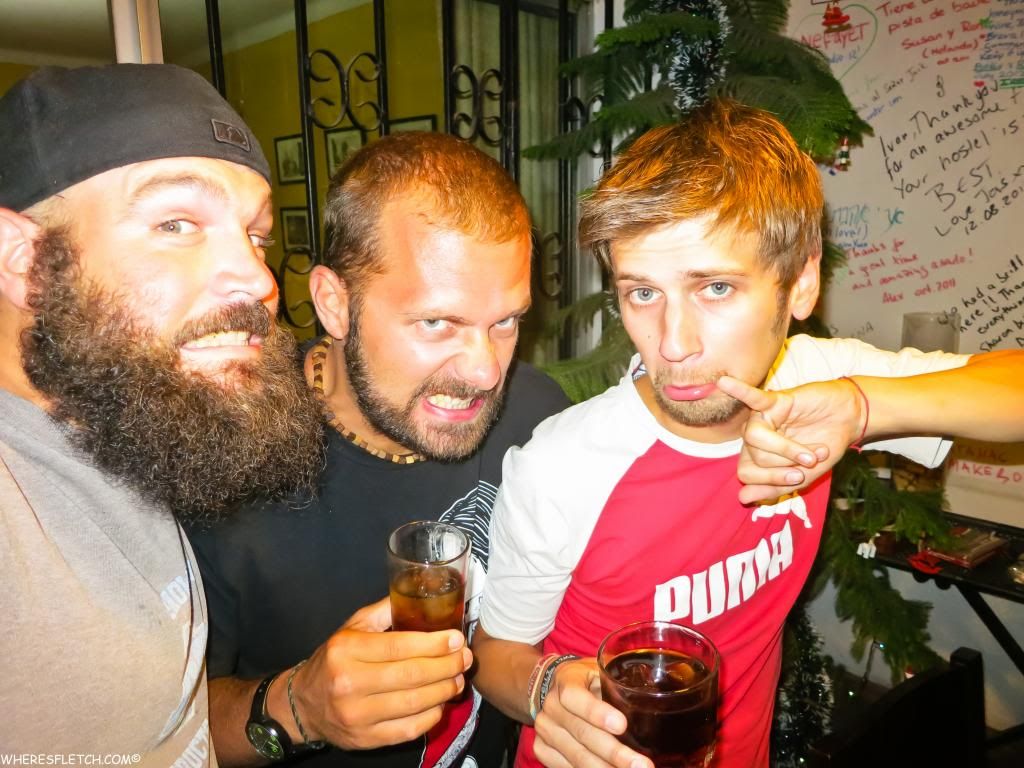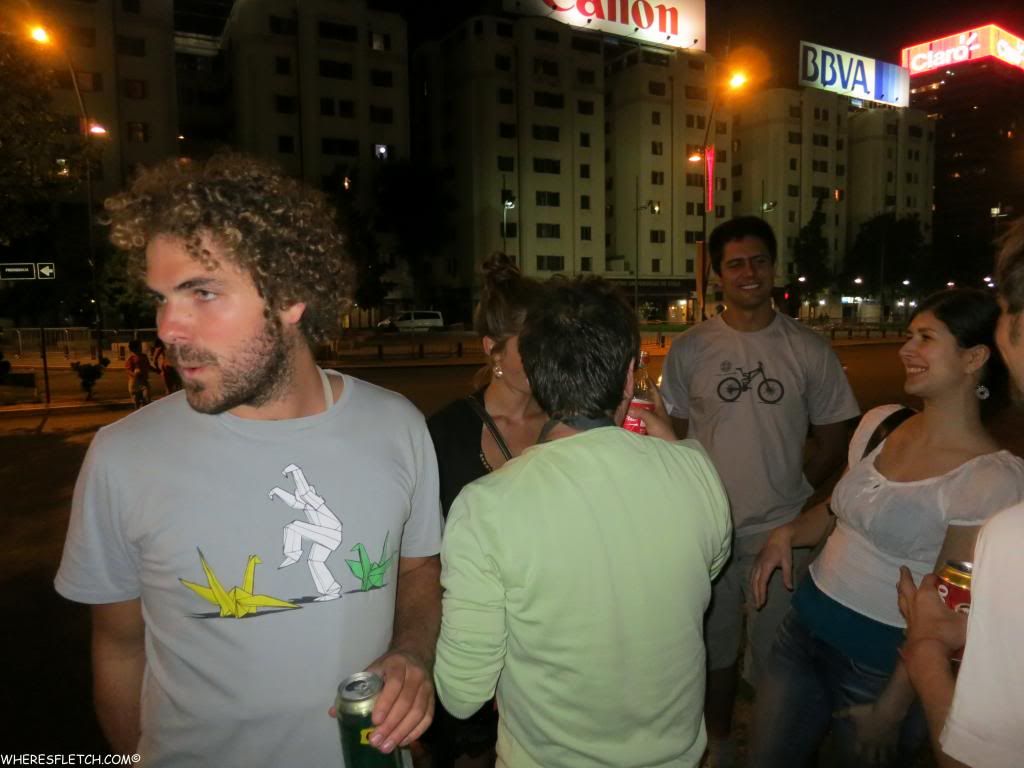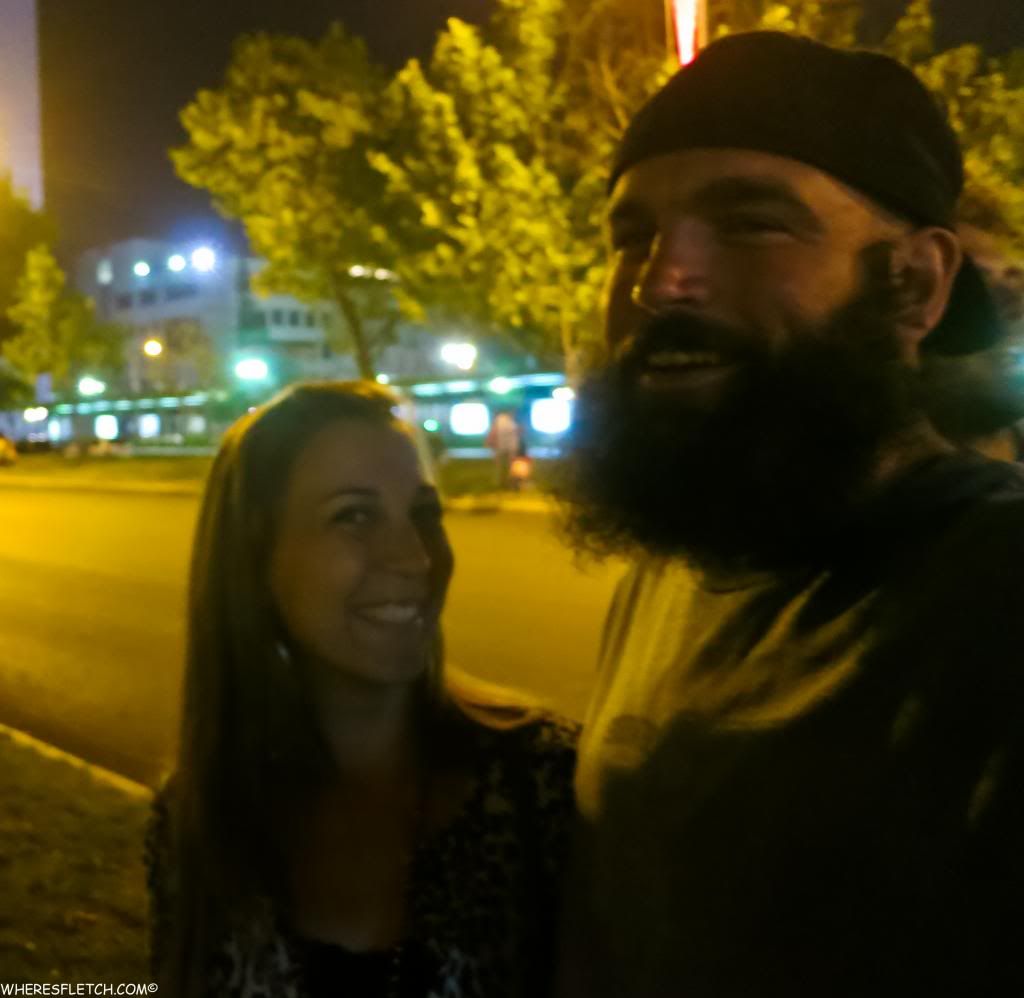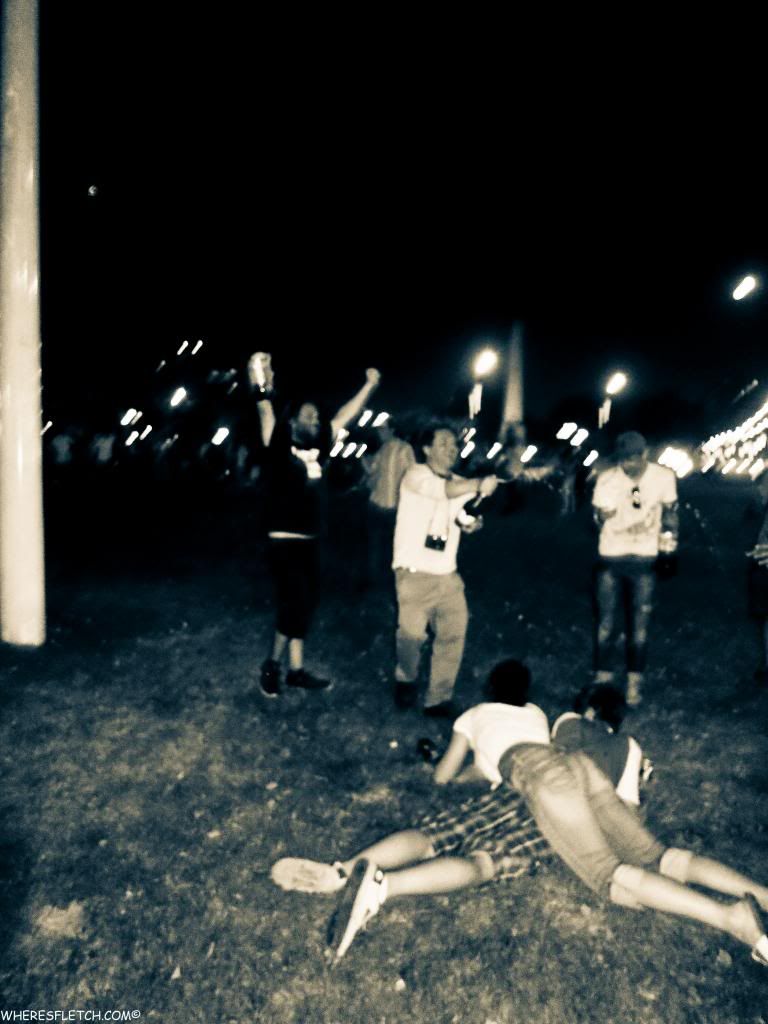 NEW FRIENDS AND DRINKING IN THE STREETS
STEAK!!!!
LOOK MOM I GOT HAIR!!!!!!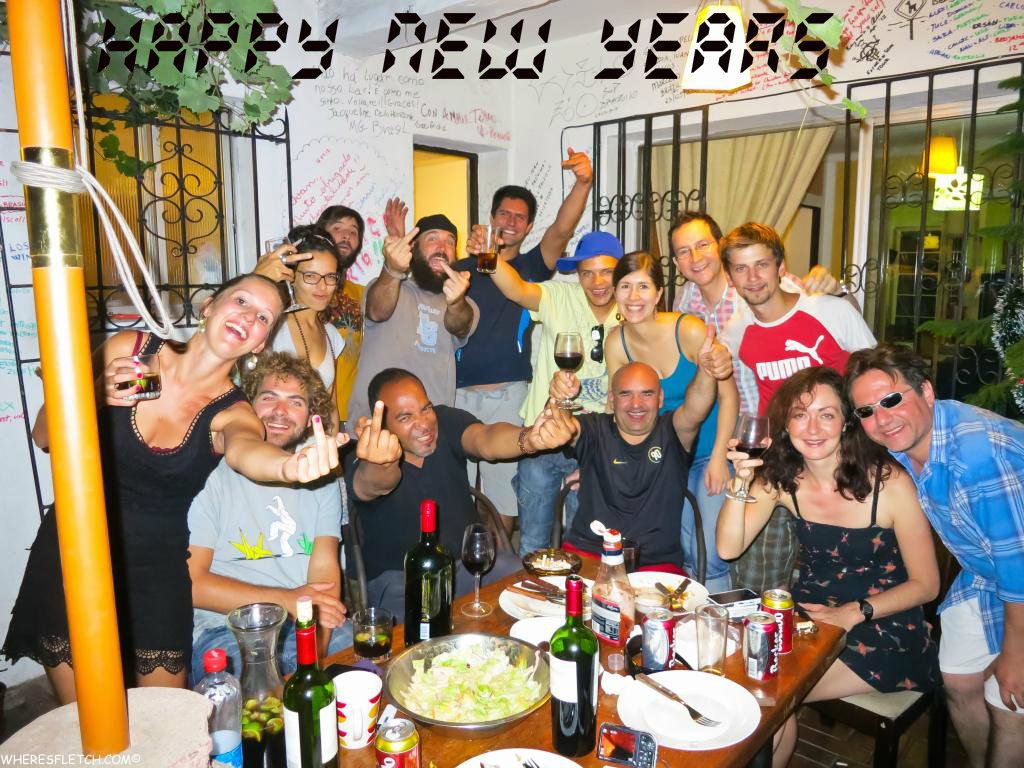 HALF THE CREW IS PEACEFUL WITH WINE THE OTHER HALF WHISKEY READY TO RAGE!!! HAHA THIS PICTURE MADE US ALL LAUGH IN THE MORNING!!
HAPPY NEW YEARS EVERYONE!!
HOPE EVERYONE HAS A BRAAAAAPING GOOD 2013, WITH LOTS OF BADASS ADVENTURES!!!!
THANK YOU FRIENDS FOR FOLLOWING ALONG WITH ME ON THIS CRAZY RIDE