DAY-218-226
6/7-15/2012
So this is a quick over view of the past 9 days in La Paz taking Spanish and waiting for Nick to get here. Spanish went well but by hour 46 I started to get burnt out to much information.
Jayson from Crested Butte Mountain Guides was coming down to Bolivia to take a client climbing, so we had planned out to meet up for a dinner. Luckily for me my debit card arrived to my dad's house with a day to spare before Jayson left so he was able to bring it down to me. We met up and it was nice to see a familiar face. We went out to dinner to a nice restaurant and caught up on stories of my trip and stories of home and Alaska from him. We went out to dinner all three nights they were in La Paz before heading out for their summit attempt of over 20,000ft, which they accomplished.
Friday's class was my hitting the wall point I couldn't take in anymore Spanish information. I still had 13hrs left of class and didn't know what I wanted to do about my classes.
Nick arrived we went out to dinner and traded tons of stories since we last hung out in Cali, Colombia. I am so stoked to have someone to ride with; it will be a nice change.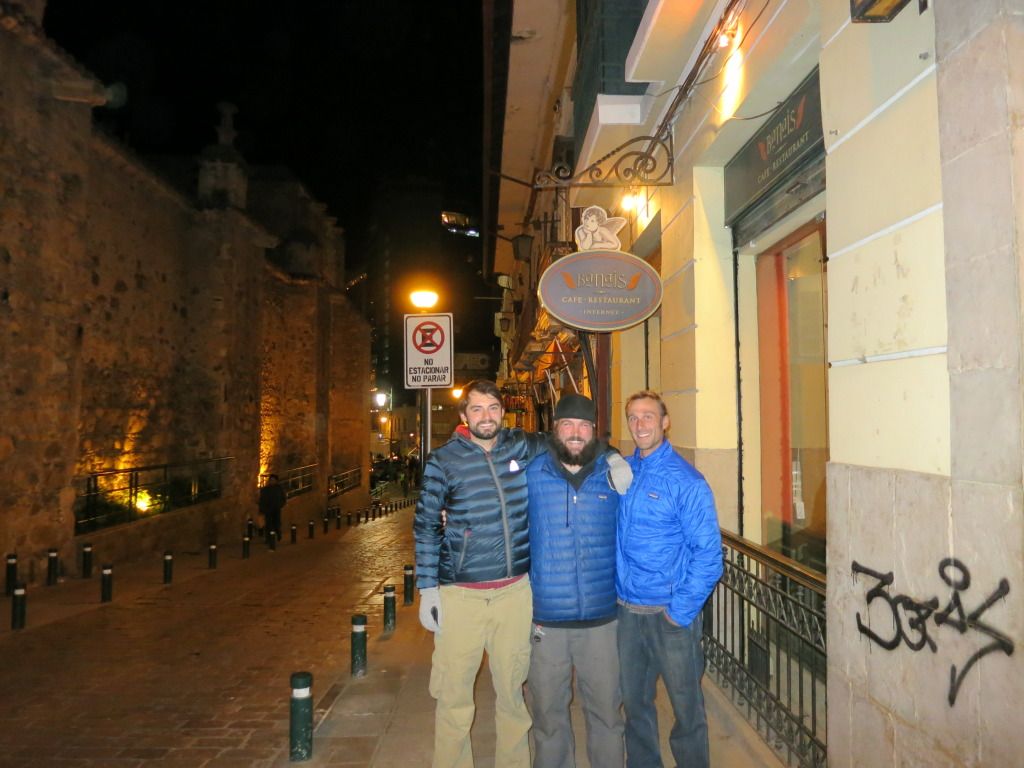 HANGING WITH JAYSON IN LA PAZ FROM CRESTED BUTTE, OWNER OF CRESTED BUTTE MOUNTAIN GUIDES!!
MY SPANISH TEACHER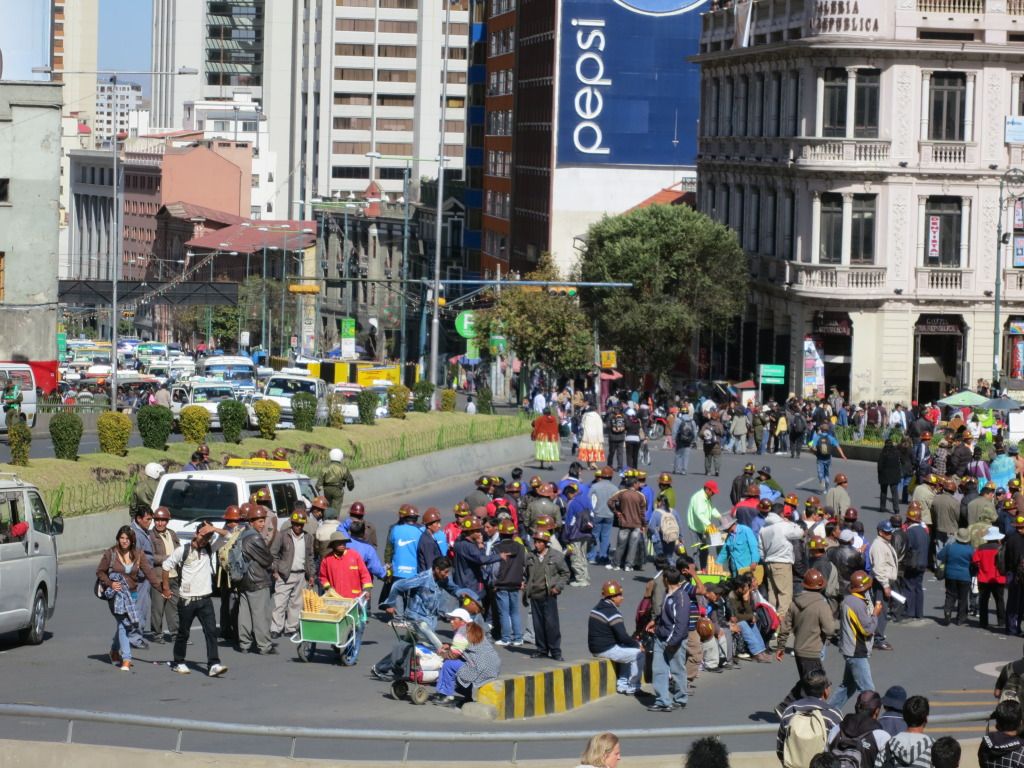 MINERS PROTESTING BY THROWING LIT STICKS OF DYNAMITE INTO THE STREET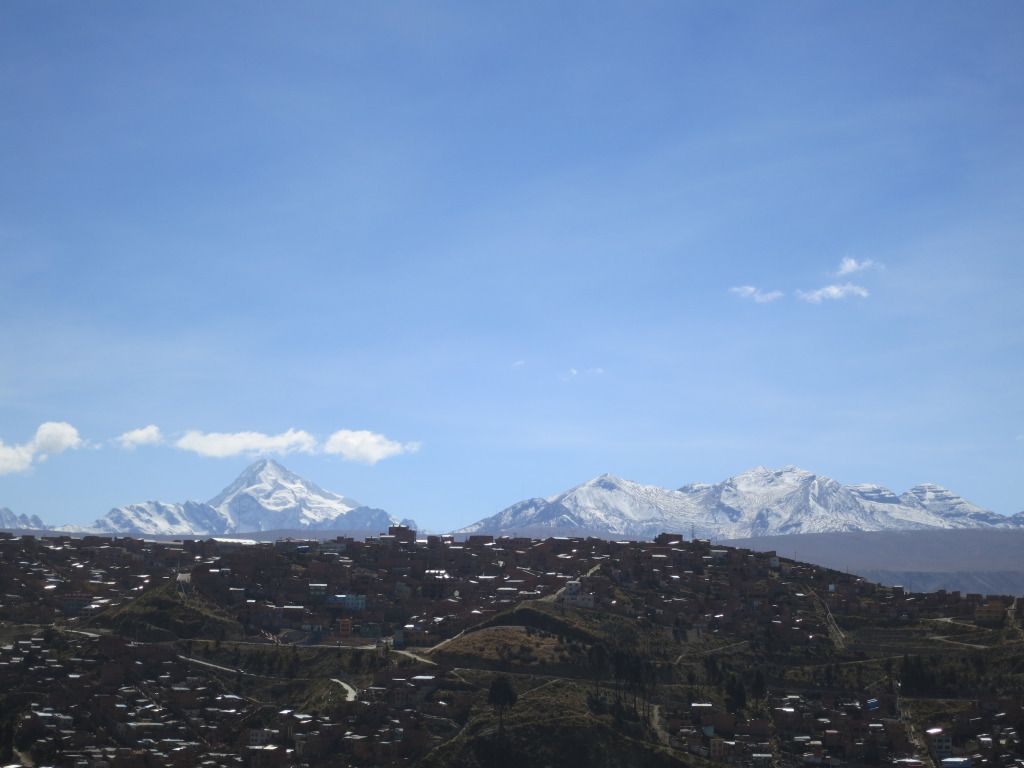 LA PAZ WITH A NICE BACKDROP OF THE ANDES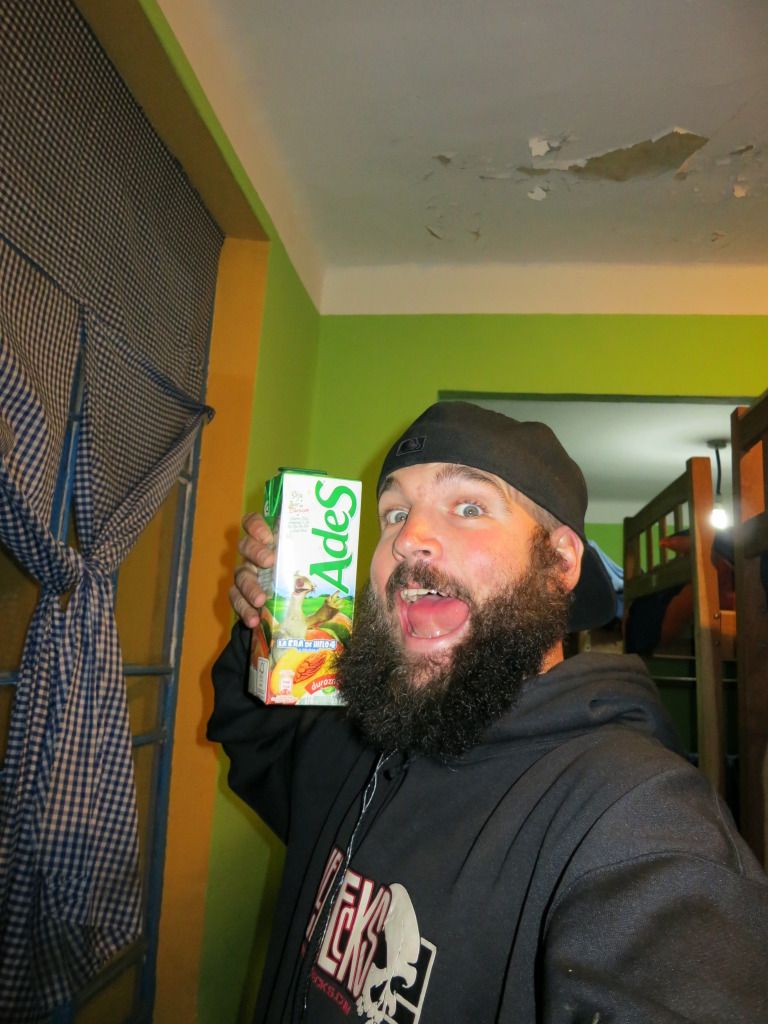 GOT ADES.. WAIT WHAT!!!~!