DAY-345
10/12/2012
I walked down to Memo's house to fill out my application for a visa and worked on my pictures and blog. As I was working online Memo asked me to go to the store and grabbed some things to cook for lunch for him and Flor at their office. We had a nice, Rice, Broccoli, and Garlic Chicken lunch. I talked with my friend Juana who I had a coffee with yesterday; we decided to meet up at her University when she finished school at 9pm. I caught the bus to the university which is the Design and Art University of Buenos Aries. After checking it out for a second we headed into BA center to Palermo neighborhood to find a place for dinner and then we walked around for a long long time. It was nice I got to ask questions and learn about Argentina and she got to learn about Colorado where she is headed for four months for Ski season work. Time flew by and I got home at 4:30am.
DAY-346
10/13/2012
Woke up at 8:30am very tired, nice hot shower and packed up my stuff; Martin came running in late (Argentina style). We headed off and switched cars, grabbing the fishing gear. We swung by and picked up Martins English cousin John and headed to pick up Milli (Martin's daughter) to head for the family farm for the weekend. I was trying so hard to stay awake, mainly because I was in the front seat so the rule of the road no wingman falls asleep. I fell asleep….. when a POKE to the face woke me up haha, damn it Martin! Haha I was up for the rest of the trip, we took a shortcut down a rutted pot holed road and finally pulled up to a locked gate. We unlocked the gate and Milli jumped into the driver's seat.. Wait a minute I don't want the front seat anymore I said haha. Martin's 12 year old daughter drove the stick shift car awesome with only one stall when passing through a tight fence section. We pulled up to this incredible estate. (I was asked not to post pictures of the house for safety reasons of the estate). The place was awesome built in the 1740's, survived so much.
When we arrived Martins mom, two sisters, brother in-law, nephew, aunt, and uncle. We walked to his Uncle's newly made mud oven, opening it up there was an amazing view; a full beautiful pig was cooking away inside. I felt like I was in a movie or painting. We sat down at a massive table in the middle of a field eating a massive pork lunch. So nice to talk and get to know Martin's awesome family. We pulled the boat out of the shed and tied it onto his mom's car, I just started laughing. It reminded me of some good old redneck times back home. Going fishing with the boat on top of the car which was bigger than the car… haha
We drove through a few fields and mud holes in the tiny two wheel drive car and finally made it to the river. We loaded up the boat and paddled up the river fishing with no luck or bites. Headed home with our heads hung low. I was exhausted so I went to take a shower but ended up falling asleep for an hour or so. John, Martin, and Milli tried to wake me up but I was out cold, finally got up showered and joined everyone for Mate and snacks. We sat around talking and I answered a lot of questions about my trip. Well Martins uncle started telling me about his Moto days back in the day. He had an old 1950's Harley he was the second person to have a Harley in all of Argentina and showed me a picture. A rigid, with dual pipes sticking 6 feet into the air, a huge sissy bar. So awesome I am hoping to get the picture sent to me but we will have to wait and see. They started the first ever Harley club in South America. His stories were awesome and just a pleasure to sit and hang out with. We played some ping pong and just took it easy. We drank lots of beer tonight.
DAY-347
10/14/2012
We had a nice breakfast and headed into the small town nearby to walk around a memorial and to get bait. We got back loaded up the boat and gear again and waited for Lunch. We had Sausages and left over pork from yesterday. Martin's uncle had some very interesting questions for me and he told me about his visits to the US for his DR. work. He was very interesting and was very interested in me and my travels. We headed out fishing around 2 and we caught a few Piranhas', one smaller fish, and I caught a nice sixe fish that I cannot remember the name but it had gnarly teeth. We just hung out giving each other a hard time. We had a huge thermos of water which didn't seal correctly and we lost all of the water for the day right away. (we will say thanks Martin for that) haha We loaded up the car, took showers and headed back to BA should be about 2-3hr's well with a little bit of traffic and getting lost a few times we finally made it back, unloaded the car, ate dinner, and got home at around 1am about 6hrs since leaving the farm haha..
DAY-347
10/15/2012
I was invited by Memo to go out to his Weekend house to hang out and help out a little bit. I walked to Memo's house at 8am and got there a little late they were waiting for me. We headed out to the house and moved a lot of trees and brush from his property. We headed into town to by some makings for lunch. Memo taught me how to start and do a Uruguay Asado, very interesting the grill only lifts from one side and is heated from under and to the left. We moved a few things in his house. I fell asleep on the cement table on the lawn for a few, Memo got a laugh out of that and got a few pictures. We ate some awesome chorizo sausage, some blue steak, and Beef kidney. We hung out there all day and headed back to the city around 7pm. took it easy hanging out at Memo's eating Empanadas and drinking some beer, before heading home for the night.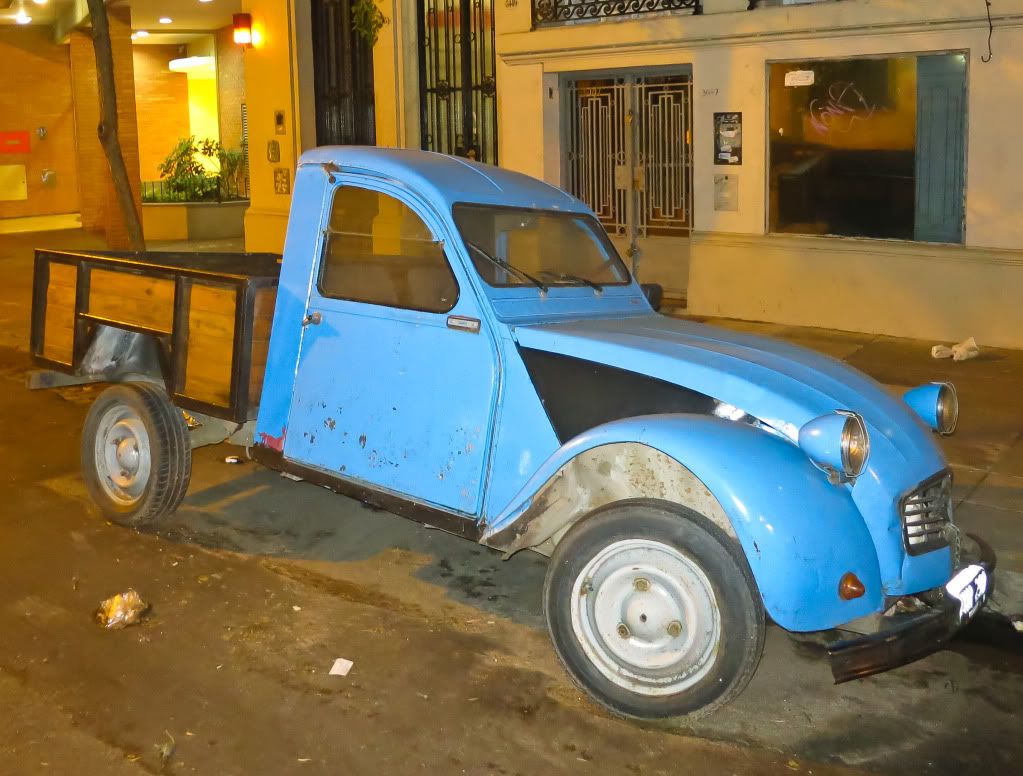 HOW AWESOME IS THIS CAR!!!!!
WHAT WE ARRIVED TOO FOR LUNCH!!! A MUD OVEN FULL OF PIG
HE JUST BUILT THIS OVEN, FIRST TIME USING IT!!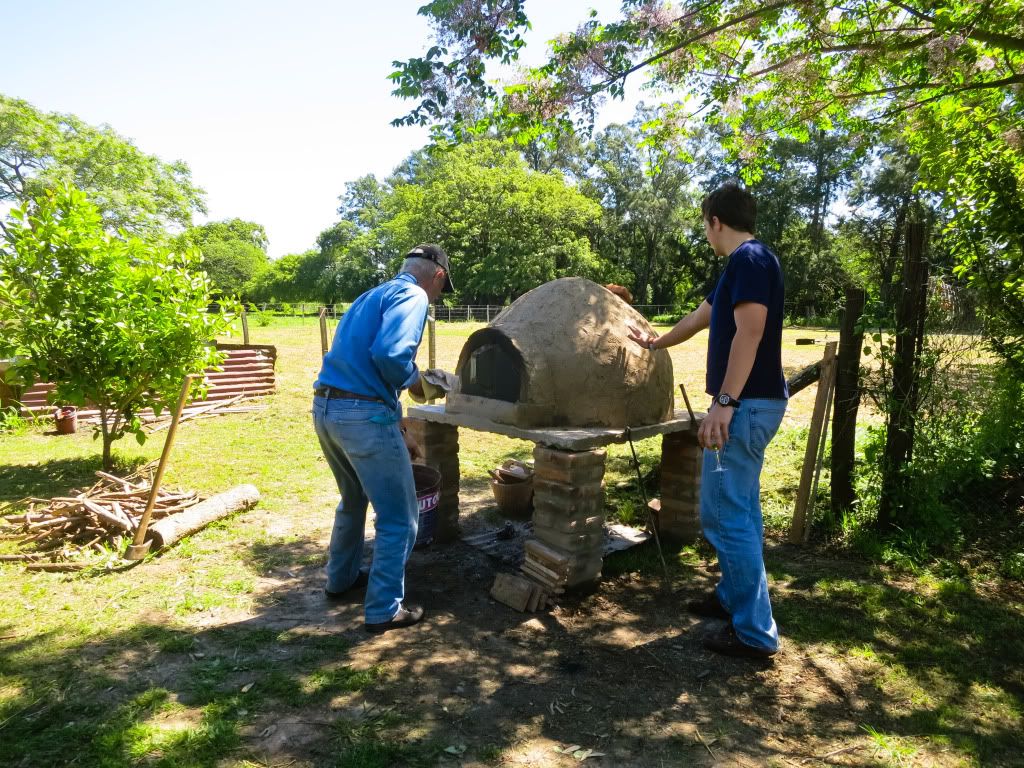 CHECKING THE PORK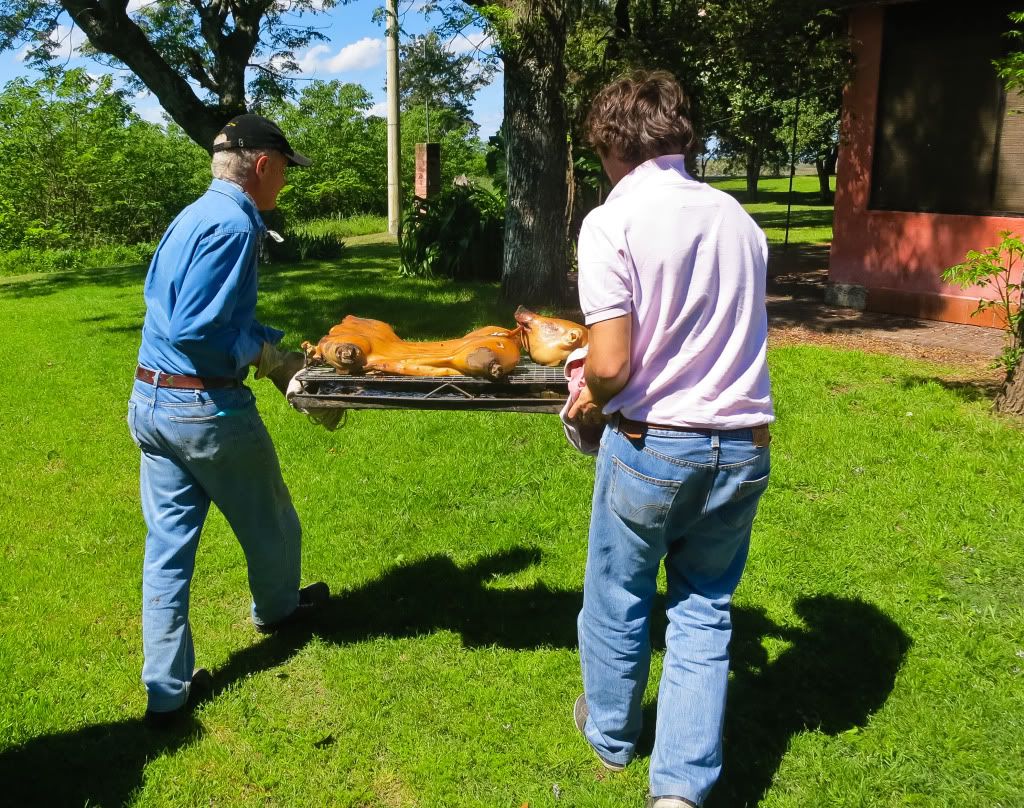 FOLLOW THE PORK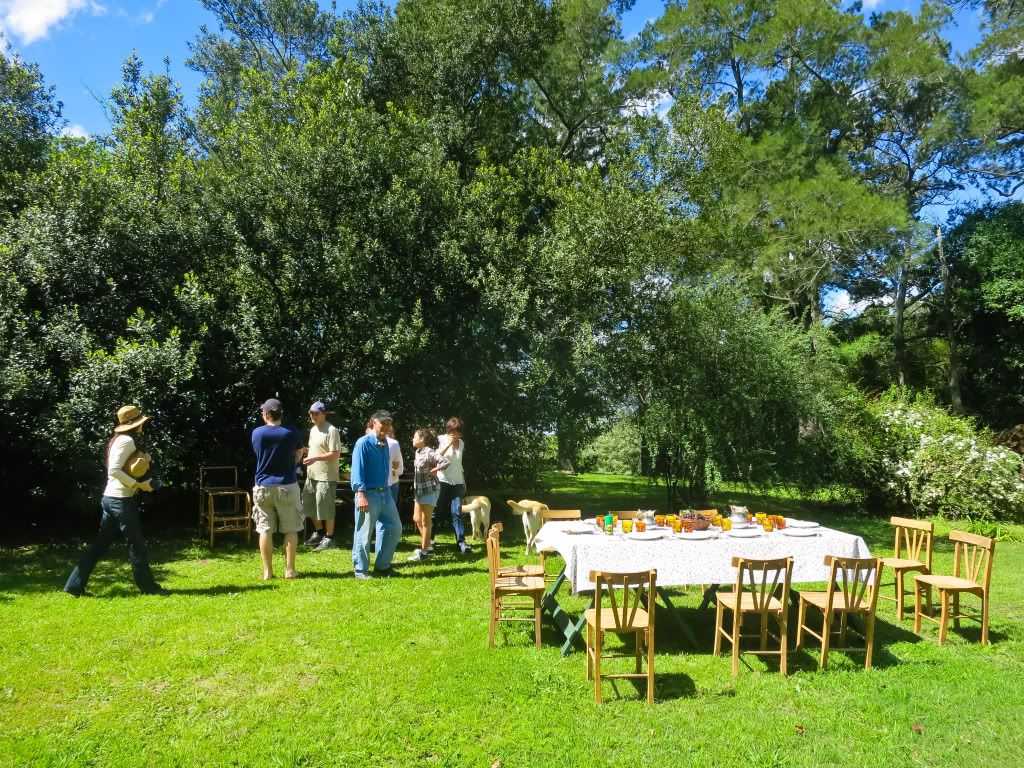 WHAT A PLACE TO HAVE LUNCH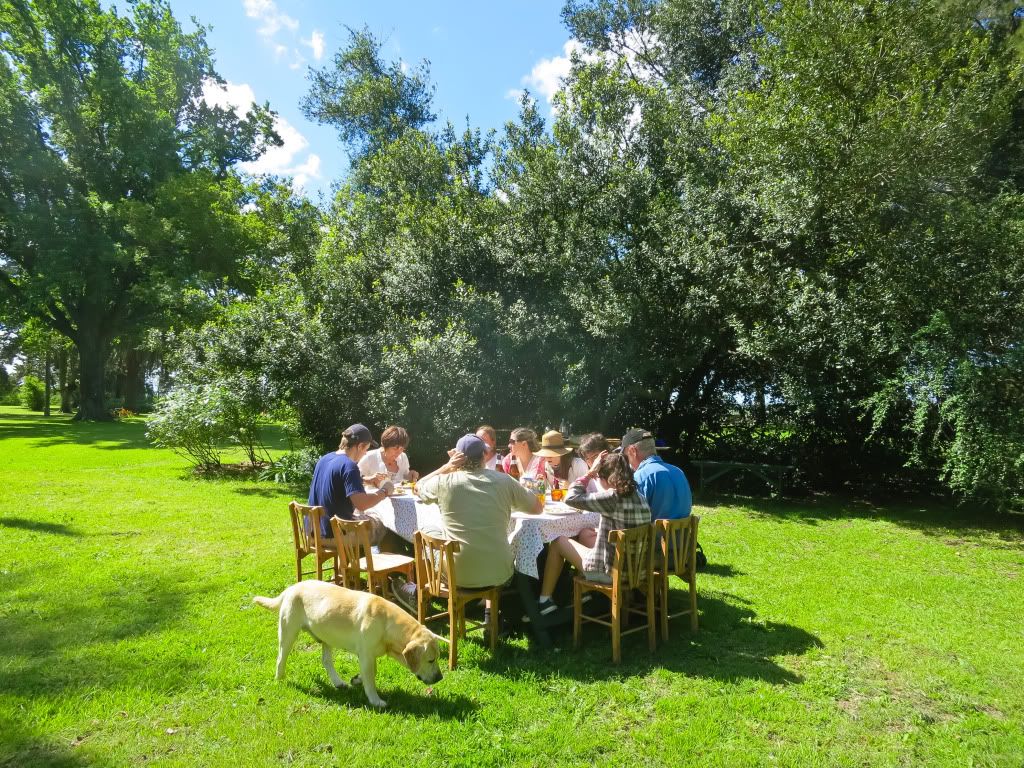 I FELT LIKE I WAS IN MOVIE
YOU CAN BE A REDNECK EVERYWHERE IN THE WORLD.. GOTTA LOVE THE BOAT BEING LARGER THAN THE CAR HAHA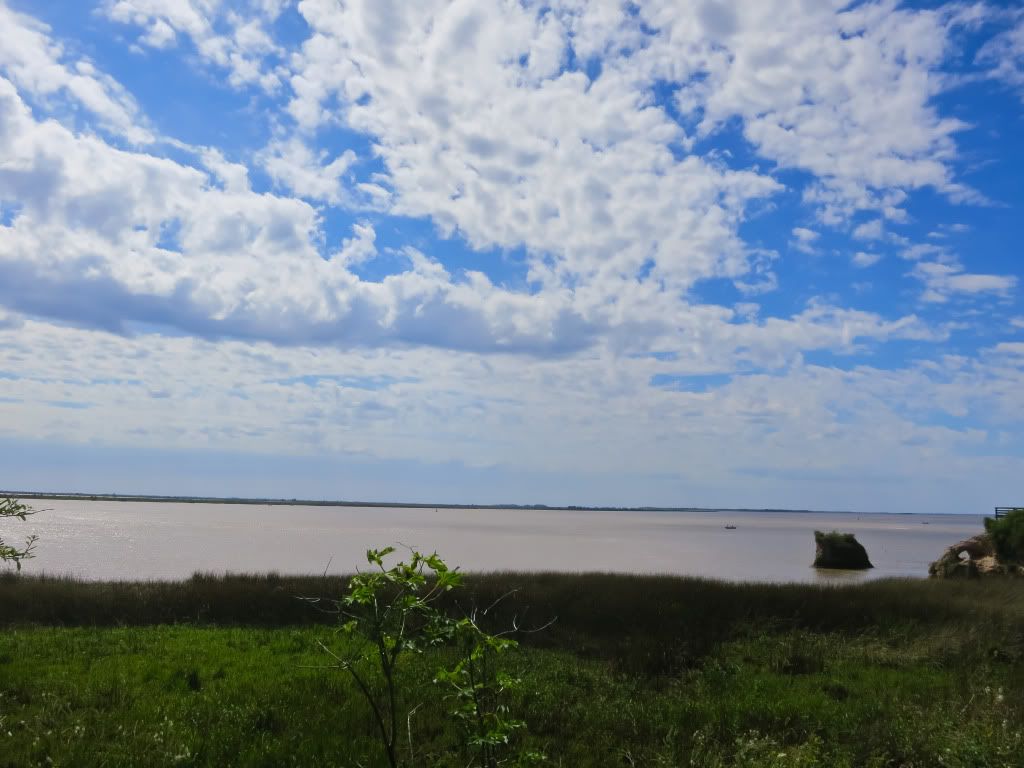 VIEWS FROM THE HOUSE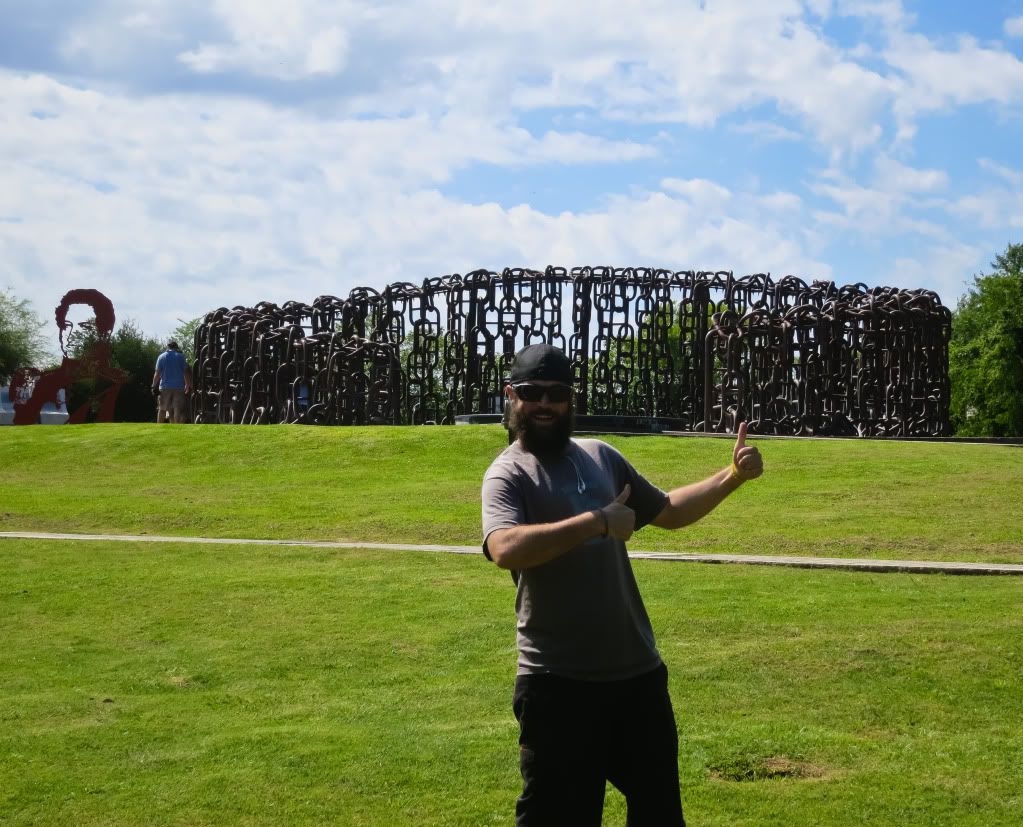 DAMN WHO IS THAT GOOD LOOKING BEARDED GUY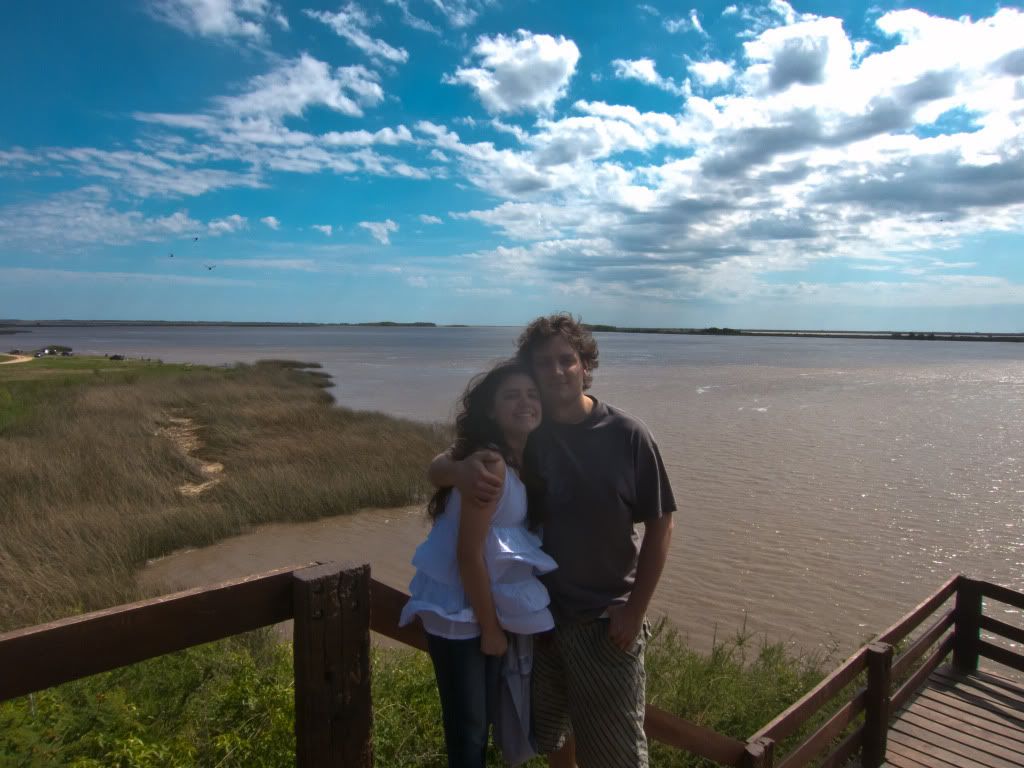 MARTIN AND HIS DAUGHTER MILI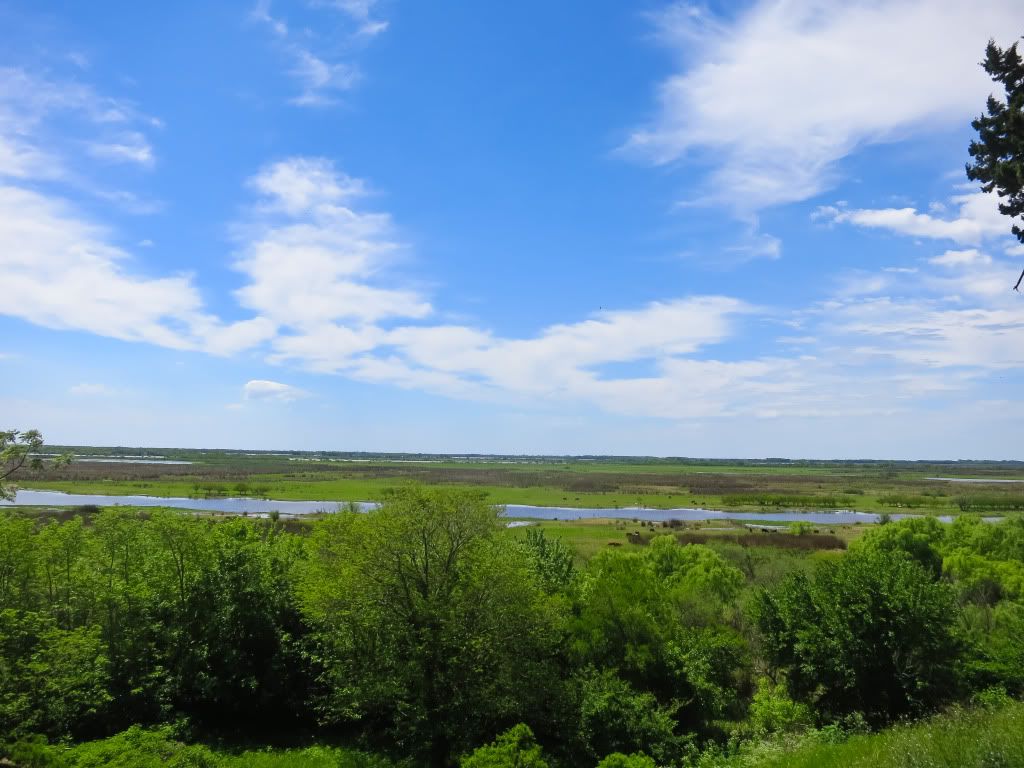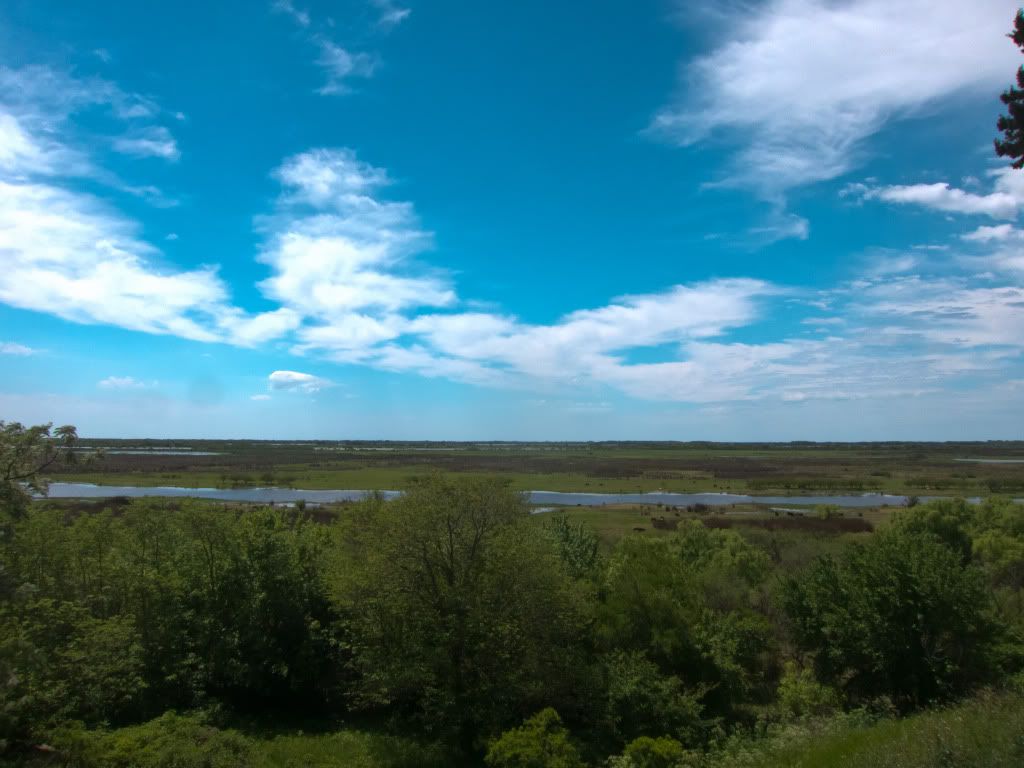 MORE VIEWS FROM THE HOUSE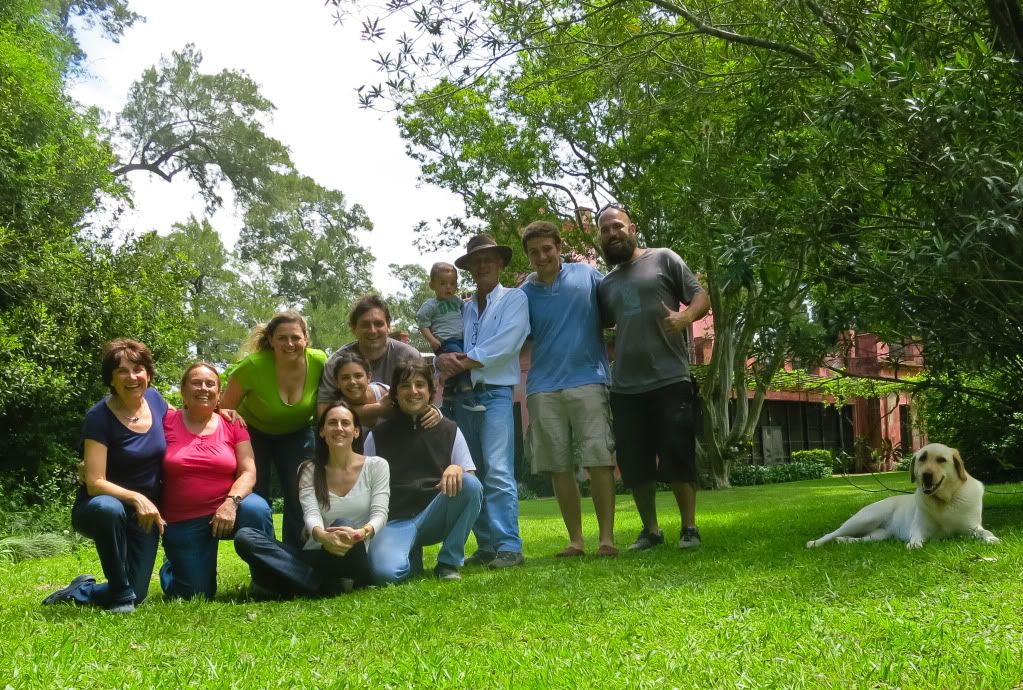 FAMILY PICTURE
MEMO WANTED TO KNOW IF AFTER MY TAVELING IF I KNOW THE DIFFERENCE BETWEEN A TABLE AND A BED? THEY'RE THE SAME THING RIGHT?? HAHA
COOKING UP SOME ASADO (SPANISH FOR BBQ)