DAY 126-127
3/9-10/2012
I ran around and talked to a few shops making sure they had the right tools and knowledge to help me do a valve check and a Doohickey change (I know I know I should of done that before leaving, but my local shop said the 2009 model did not need to change (wrong) haha). I went back to the hostel got my shipping information sorted out and went online to figure out what I wanted. I got a doohickey, 550lb rear coil, and riser kit for the rear suspension (this will stop the sagging and give me back my suspension haha, just look at the pictures if you don't think my bike needs this haha). I ordered the parts and then talked with Mike the hostel owner for awhile. Nic and I just walked around town checking out a few things getting small nicnacs for the bikes. Pretty chill evening, had a few beers with the people at the hostel and past out.
We got up early and headed to the shop where we can work on bikes, and started taking Nic's bike apart. We replaced his back tire with a fresh knobbie and took off his skidplate so it could be modified to fit the headers better. We finished pretty fast between us and headed back to the hostel. I had a lot of catching up to do between my RR and my Blog so I work on that stuff for nearly 5+ hours uploading photos and writings to the sites. Had a few more beers and hung out in the movie room.
DAY-128
3/11/2012
Nic headed toward Bogota today hoping his passport was figured out. I met up with an Irish Couple and an Ausie mate and went for a hike. We were going to hike the hill behind Cali up to the three crosses overlooking the city. We headed off and grabbed water on the way, after getting lost for a little bit finally found the small trail up. It was easy going trail up the hill, at the top starting breathing a little heavy and sweating like a fat kid. Finally came to the top, syke nope halfway crap… haha lady selling water stopped bought a bag and kept moving I took a swing and spit it out. Looked at the Irish couple they just laughed because the fresh bag of water tasted like it had been filtered through trash so nasty tasting. The last 400 meters or so was straight up rock crawling to the top (my buddy Jason would of loved it for his Jeep). We made it to the top sweaty and breathing heavy as we get there we realize there is a freaking work out area with weights, pull up bars, the whole nine. I just started to laugh at how out of shape I have become...hahaha the views were jaw dropping, Cali is a big city. The crosses were sweet to see up close huge structures. We headed back down, skidding our way. We came out at a different area then started but figured it out pretty quickly.
After getting back relaxed for a few decided on what to do tomorrow and got in touch with family and friends via skype and caught up with them. It was a great day and cannot wait to see what tomorrow holds, I have to do at least a few lessons on my Rosetta stone that a friend just gave me!!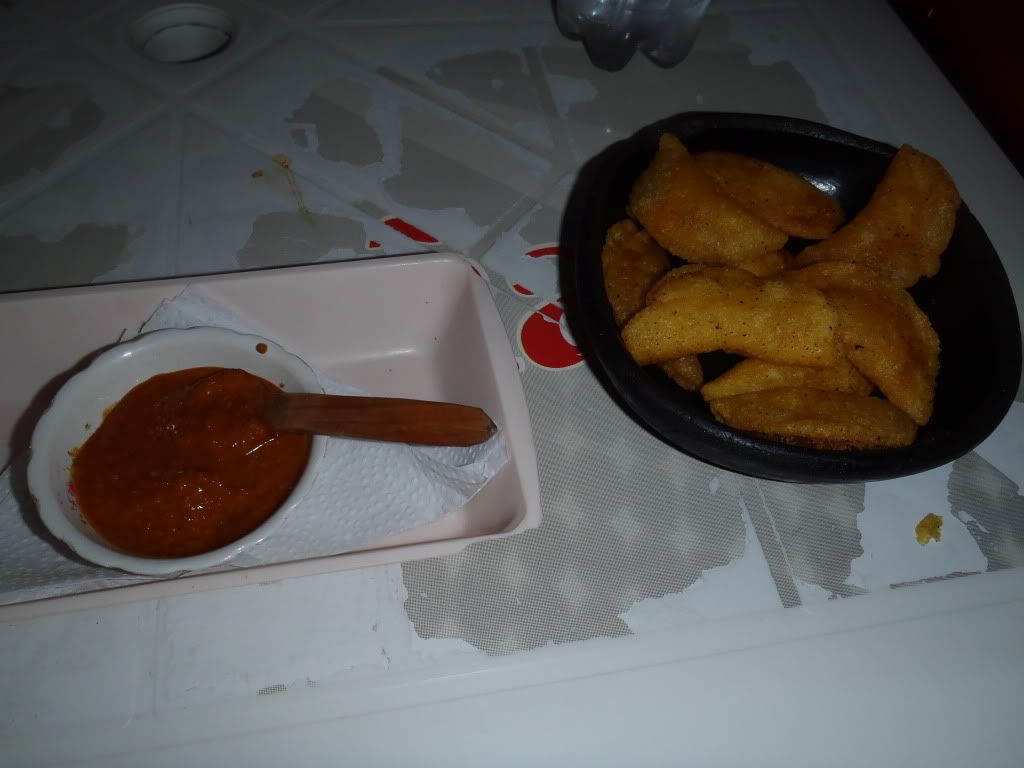 YUM YUM YUM EMPANAD'S GET IN MY BELLY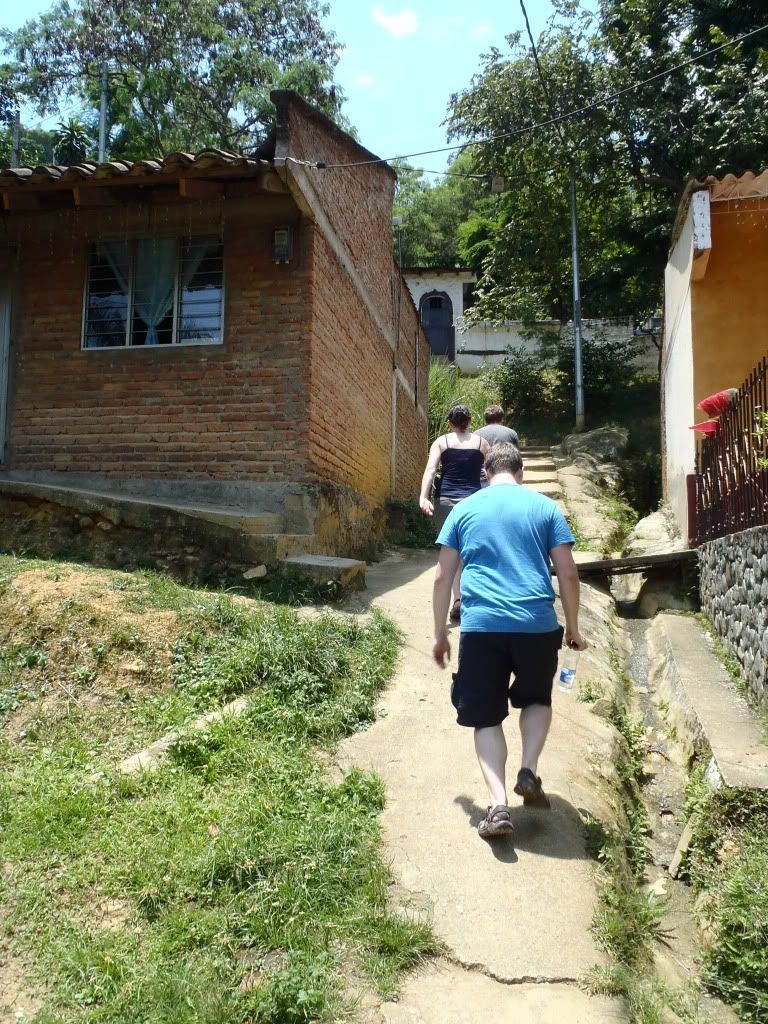 FINALLY FOUND THE TRAIL/WAY TOO THE CROSSES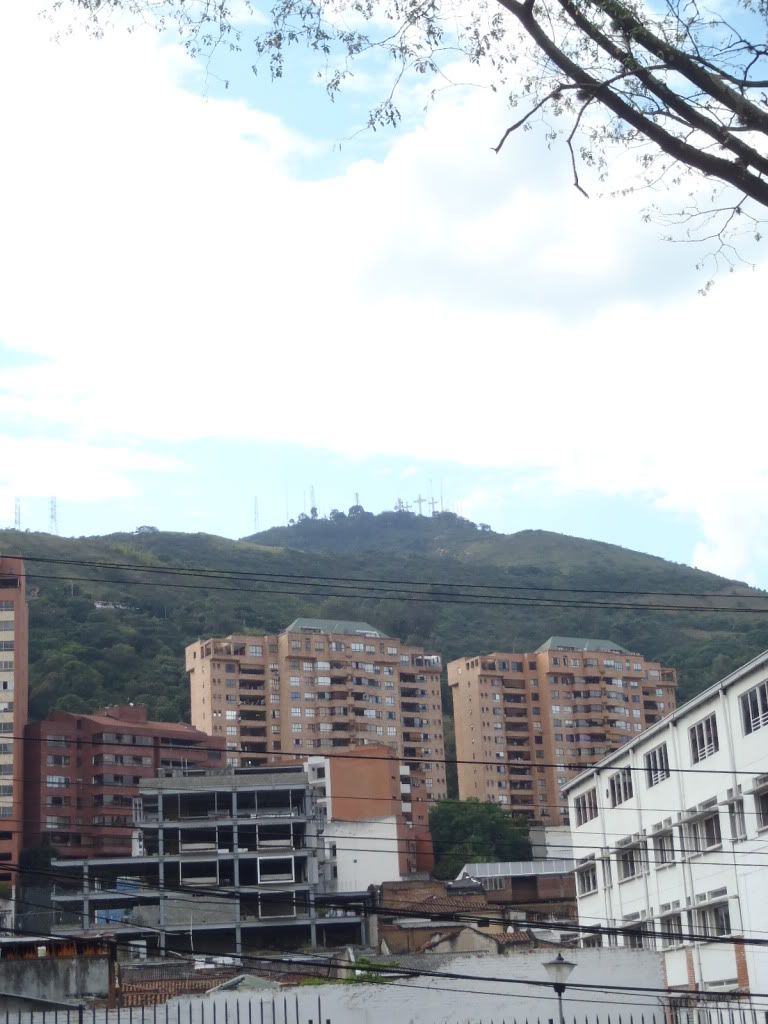 WERE HEADING UP TOP TOWARD THE CROSSES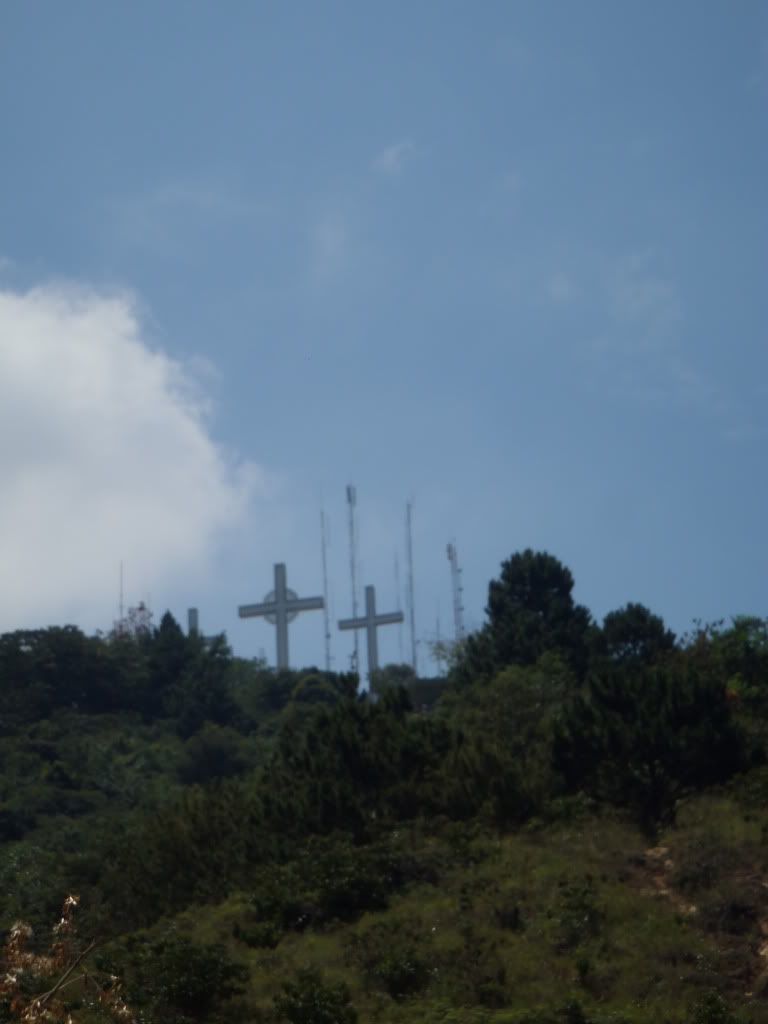 GETTING THERE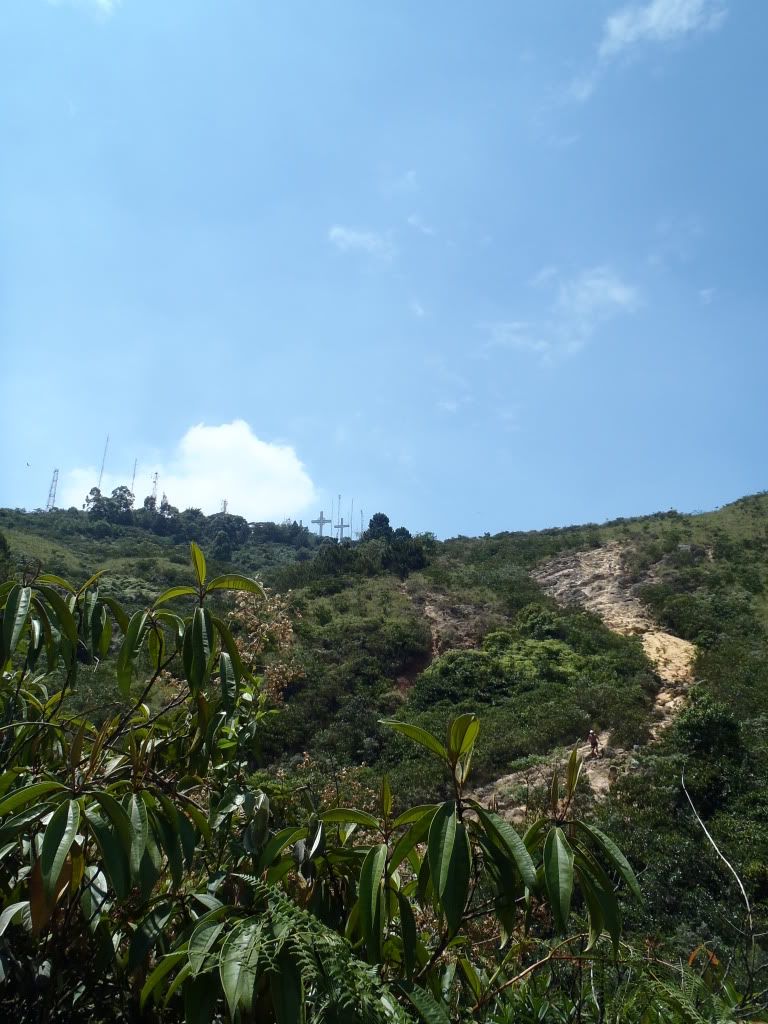 TRAIL TO THE TOP
GETTING THERE, FAT KID SWEATING NOW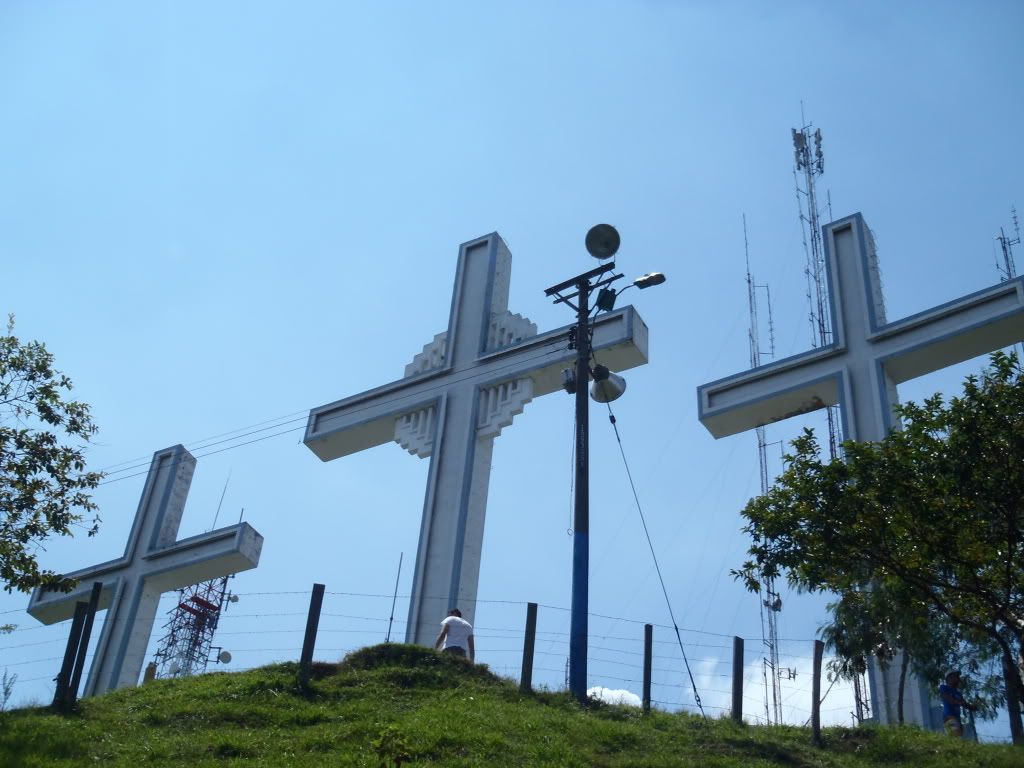 MADE IT, CROSSES ON THE TOP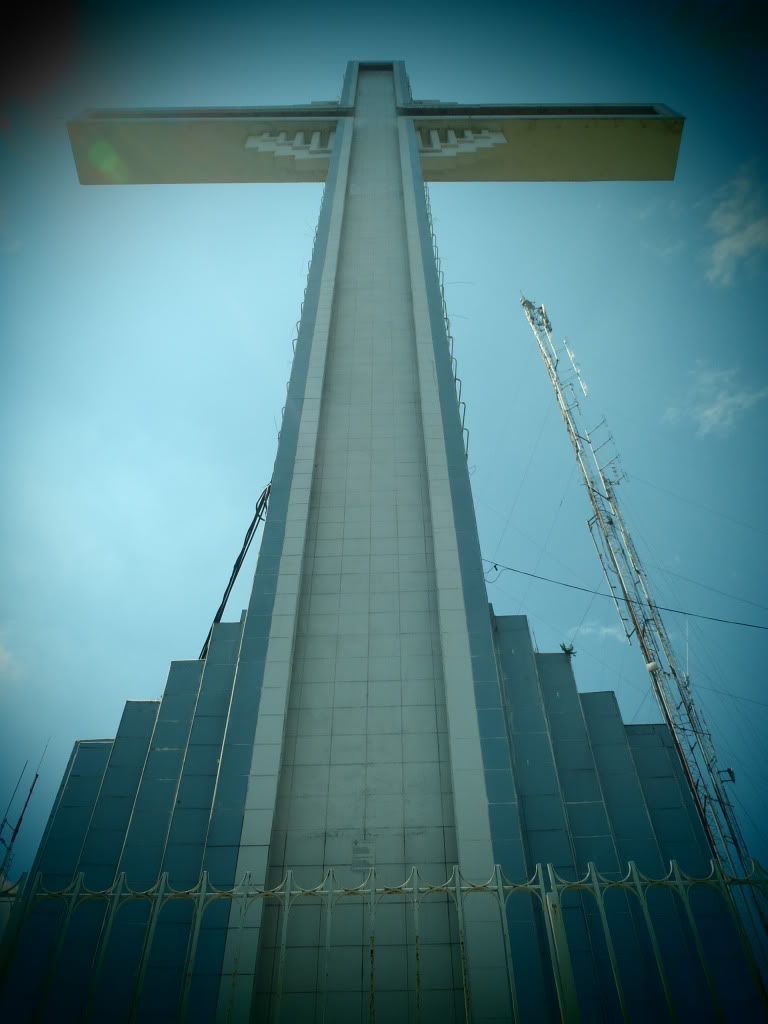 PHOTOSHOP FUN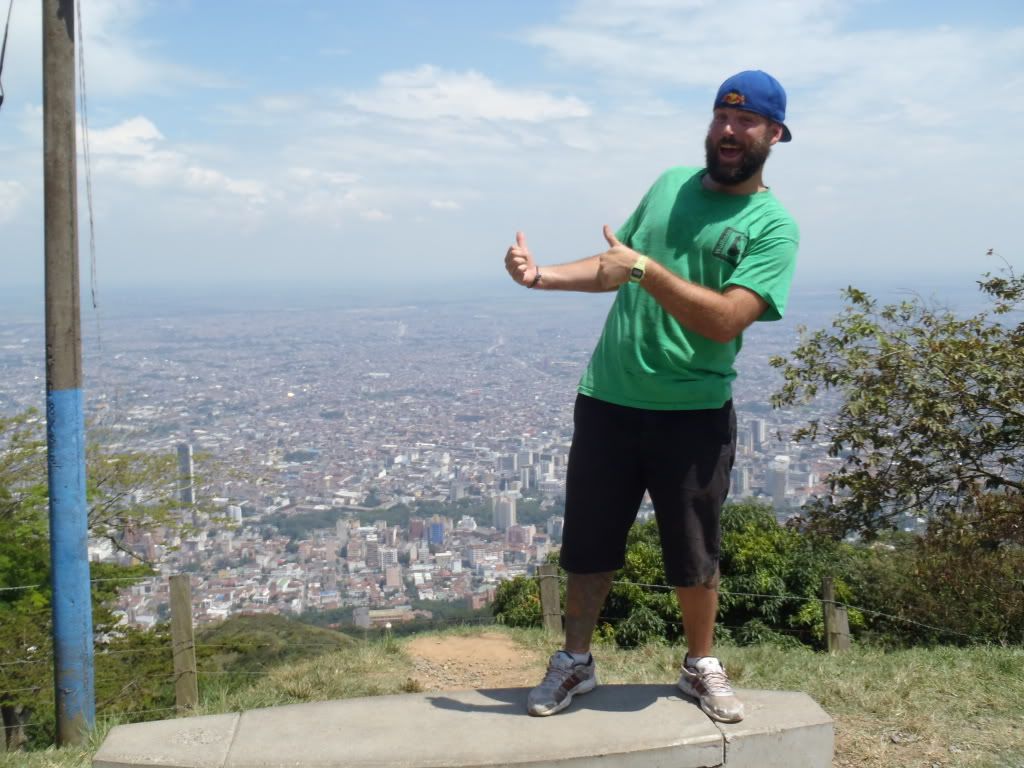 CALI CALI CALI!!!!
NICE NICE TRIPLE CROSSES

WELCOME TO CALI, COLOMBIA