DAY 138-145
3/21-28/2012
A lot of waiting around, worked on my website, making a movie, working with Photoshop, and of course working on the bike as parts come in. It was nice to have Nick around all week; we worked on his bike changing the sprockets and chain. I got my doohickey in and took it over to the Kawasaki shop, he replaced my Doohickey and adjusted my valves (although he said my Valves looked brand new), and I did not have the doohickey tool so I needed him to change it for me. I got the bike back did a lap around the block and the bike was backfiring some, I noticed this when I arrived in Cali a few weeks ago, after looking over it I decided it was a exhaust leak near the header. I ordered a gasket and they got it here with in 24hrs, I replaced it myself in less than 20minutes and now she is purring like a kitten. We got flag stickers made for our bikes for cheap like 2 bucks for 14 flags.
A few new bikers have passed through making their way South and North, I am starting to get very over of waiting, and I must plan this much better next time. I just received my cold weather gear from Kyle, thanks bub. My package was sent the day before Nicks via same company, but he got his yesterday and mine is now stuck in customs! Once I get my Coil, sprockets, and chain, I will slap them on and rage for Ecuador. My fingers are crossed for package today, slap them on, and rage tomorrow Thursday. I have been learning a lot about myself and what this trip means to me, these weeks have been very interesting to say the least. Well fingers crossed and I shall be raging soon.
Nick left today and we will meet up again in Ecuador. Right after we said goodbye he started his bike and started to back off the sidewalk, when all of a sudden a taxi freaking hauling down the road locked up his brakes and went sliding past us. Nope no chance he smashed into a van running a stop sign, it was like the movies with the van going up on two wheels for a second and spinning a 180. I thought the van was flipping but it didn't, the crash was loud and was all but 5-10ft from us; so crazy. A guy from the hostel who was about to ride up to a mechanic shop went back inside grabbed his boots and jacket and then made his way to get his bike worked on. Nick headed out shaking his head very happy he hadn't left 35 seconds earlier.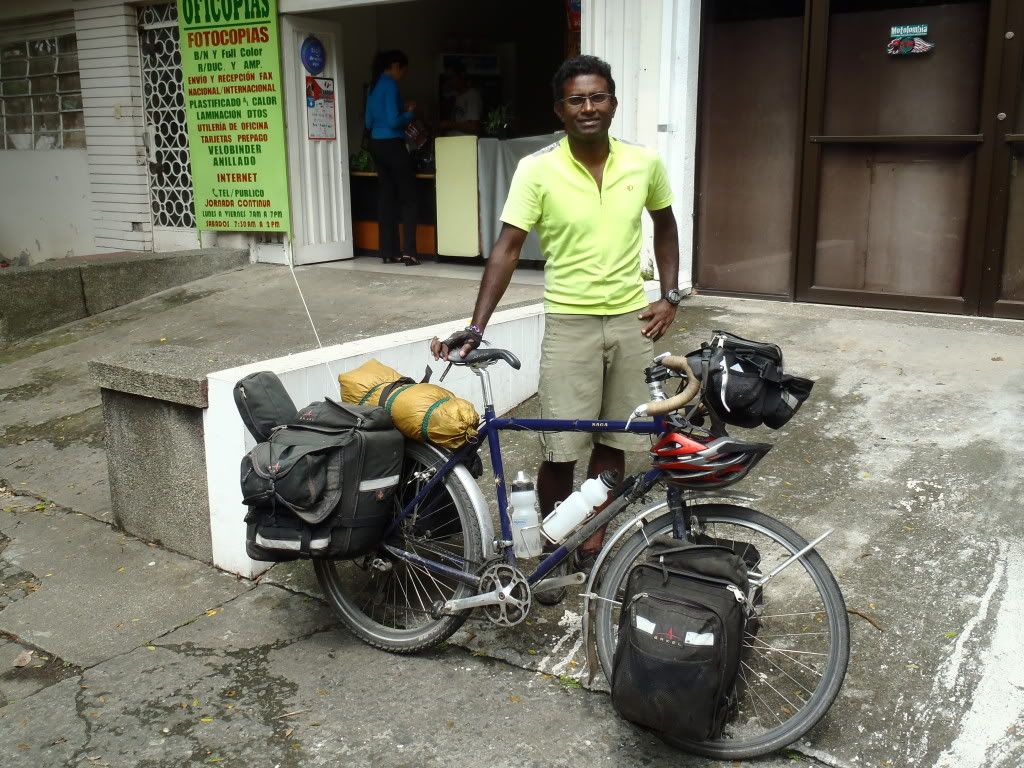 HE HAS RIDDEN FROM BC, CANADA AND IS HEADED FOR TDF, ARGENTINA...GNARLY!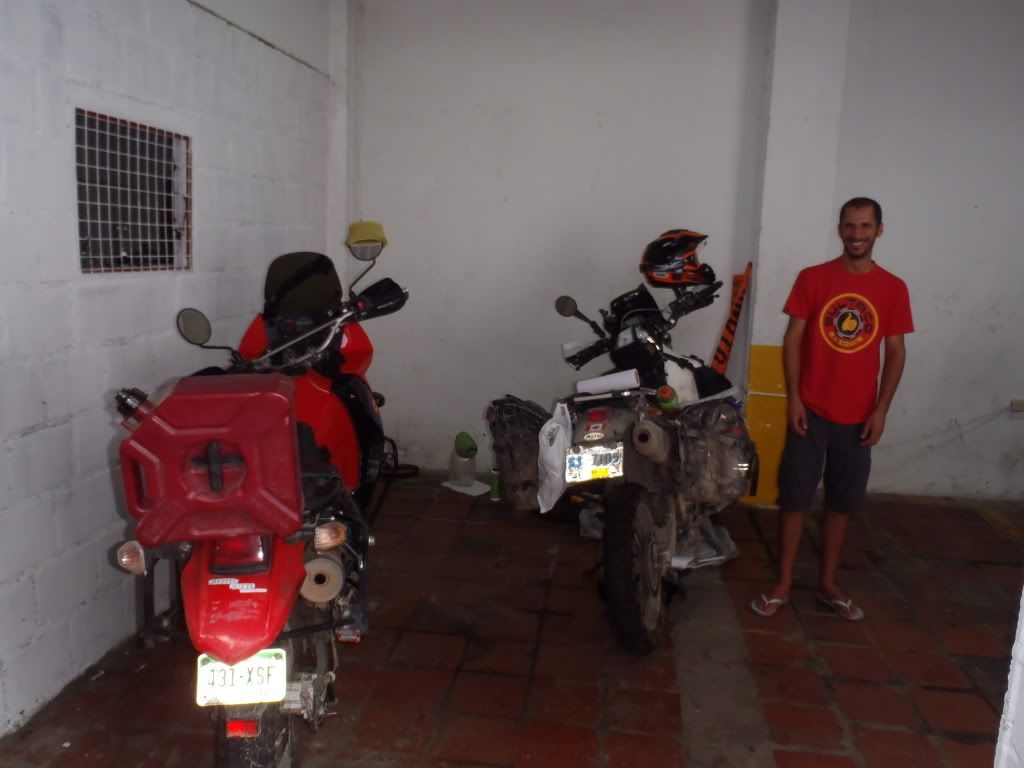 NICK IN OUR OWN PERSONSAL GARAGE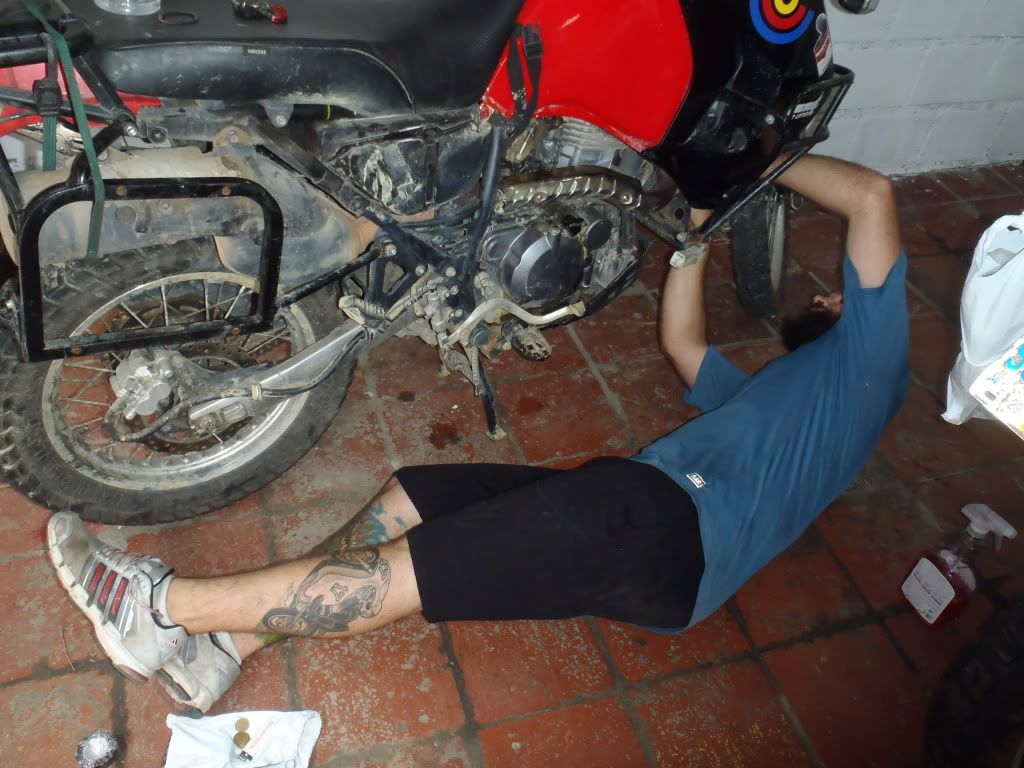 CHANGING THE EXHAUST GASKET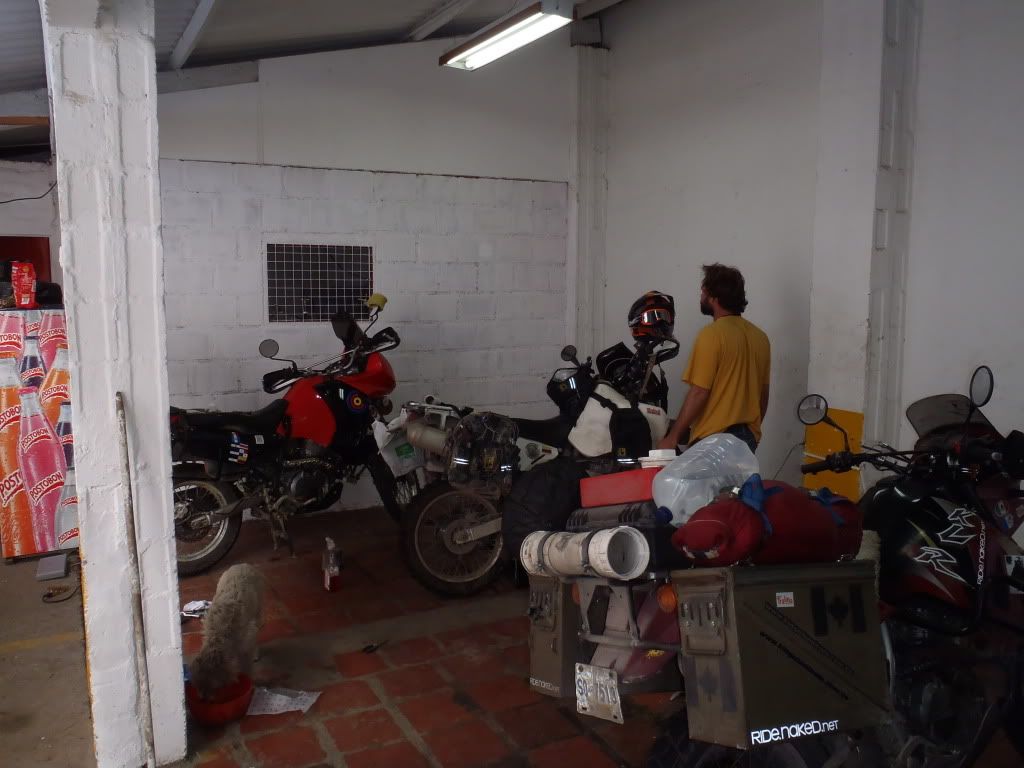 OUR GARAGE, ANOTHER CANADIAN NICK ON A KLR FROM TORONTO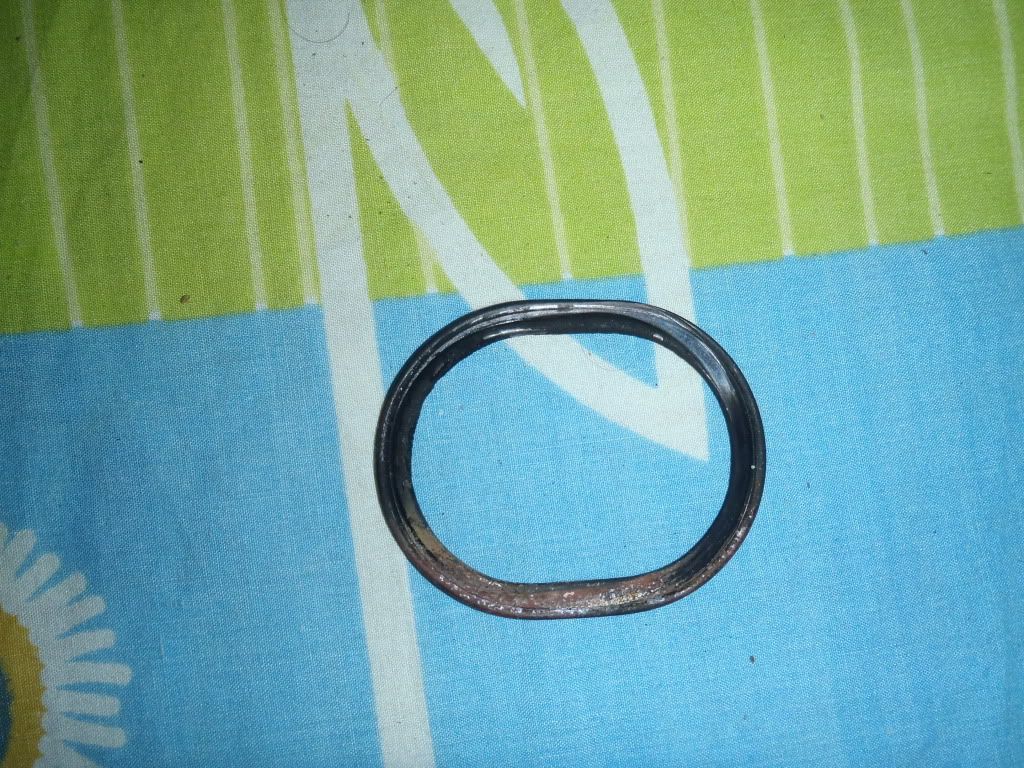 TOP RIGHT FAIL, EXHAUST GASKET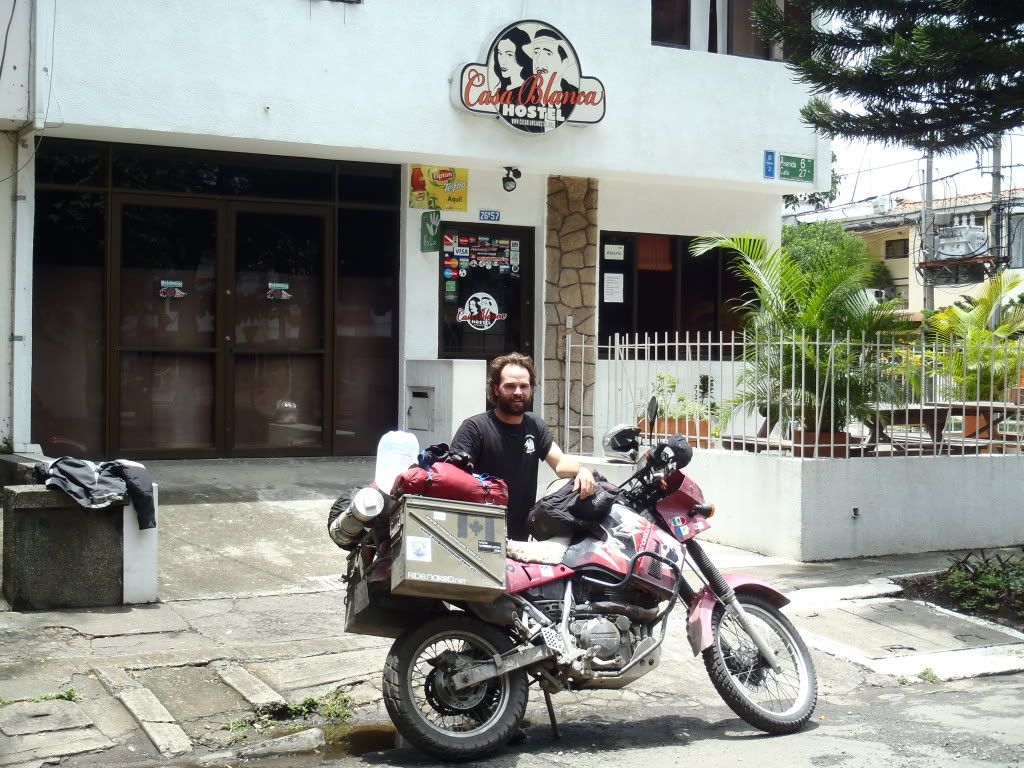 NICK FROM TORONTO, CANADA KLR
NICK WHO I HAVE BEEN HANGING OUT WITH FROM BC CANADA DR 650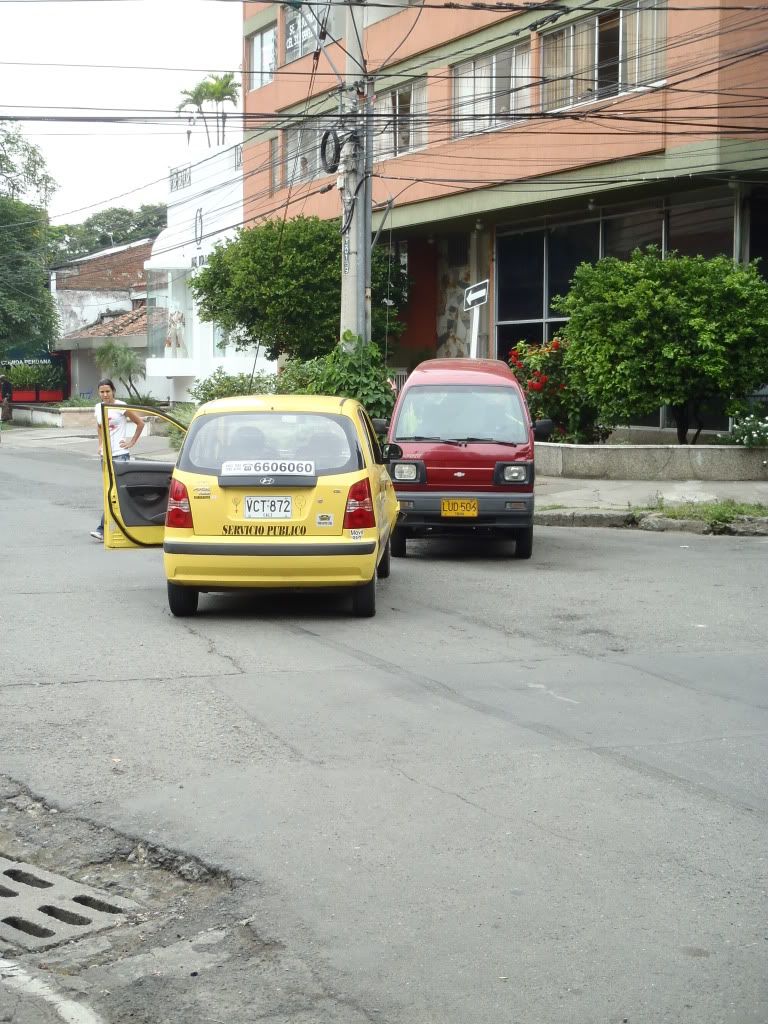 T-BONING RIGHT NEXT TO US