DAY 156-157
4/6-7/2012
I got on the road around 11am and weaved through traffic for 3 hours until I arrived in Latacunga where I got crushed with rain, I found a nice hostel and got a bed. I had been waiting to hear from Nick to see if we were near each other and could meet up to shred some dirt, nothing yet. I walked around town for awhile, met a couple of people from Austria and Germany who were nice and had dinner with. Everything was shut down in town for Easter weekend, only places we could find were two pizza joints. I decided I was going to head for the Andes and do a loop. At last minute I checked and Nick had written he was still in Quito but was headed for Cotopaxi in the morning but wasn't interested in doing the loop right away.
I got up and headed for the parquet where my bike was, well for the past two months my lock had been giving me a little trouble not too big of a deal. After an hour of trying to get it unlocked I gave up grabbed a saw and cut the lock in half. Bully Locks don't last!!! I was so back and forth on what to do go find Nick (would be nice to ride with someone for a week or so) or stick with my plan. I stuck with my plan and headed for the Andes, Traffic was the worst I have seen so far on my trip. I got super lost and stuck in traffic; I gave up and headed for Cotopaxi to meet Nick instead. I got through relatively quickly and got the bad news!! NO MOTORCYCLES ALLOWED IN THE PARK!!!! Okay well let's head for the hills, I took a few back roads and got onto the road I needed to be on. I headed up the pass that I thought I needed but it was awesome almost all dirt lots of construction and twisting higher and higher (I say this because I was told it was a perfectly boring paved road). Screw it lets see where it takes me, I dumped right into the town Zumbahua that I was looking for. I found the next road and headed up up up to a 4000 meter town on top of a crater lake called "Laguna Quilotoa". I pulled into the park paid two dollars and looked for a hostel. Found one Pachamama for 10 bucks including dinner and breakfast not too bad, still a little pricey for Ecuador. I waited till the rain to die off and headed out to the rim of the crater. The clouds parted and I had the greatest views the pictures do not do it justice. I will hike down tomorrow and head out for the next town.
DAY-158
4/8/12
WHAT MORE CAN I SAY THAN EPIC EPIC EPIC!! ONE OF MY TOP DAYS SO FAR!!!
I was hoping to catch the sunrise, I was up around 6am but it was all cloudy and fogged in. I went for a walk on top of the rim of the crater. I walked for about 30 minutes or so and it was still cloudy and no visibility. I turned around and started walking back to the hostel planning on leaving today. I look up as the clouds disappeared and the lake came into view, then the whole crater, and then Cotopaxi pops into view through a hole in the clouds. All I could do was just sit and watch, I was blown away I live in an amazing place in Colorado and this place just crushed it. I felt like I did the first time I found Crested Butte, Co and all of its beauty. This place is incredible; I would walk for a few meters then sit and watch. I must have taken over a hundred photos of the SAME THING!!! HAHA. At that point I decided I would stay one more night here and take everything in.
I got back to the hostel in time for my free breakfast and grabbed my jacket and water, and then I made my way to the trail leading down to the lake 1300ft below. It was a steep and a fast walk down, or at least I thought I was going fast until kids would race by running alongside horses/ donkeys. I got down to the lake and sat in a few places taking pictures and just taking everything in. I decided to head back up and what a climb it was. I huffed and puffed as people on horses passed me with kids running in front leading the horses straight up this trail to the top. It started to rain hard and unfortunately I gambled and only brought my down sweater. I got soaked and decided to throw my good beanie on to my dismay it had fallen out of my pocket somewhere on the trail and at this point I was almost to the top. I waited in the rain for the next group and asked but they had not seen it, I hope it went to someone who needed it. Luckily for me I have two so it was not a big deal, still a bummer. The pictures do not do this place justice, just unreal. Another traveler showed up and was pretty disappointed at how small and dead this place was; he wasn't too impressed with the views. Well that is until I took him over to the rim where you can overlook the lake and all over the surrounding mountains…yup that'll shut um up… haha His mouth dropped and he was glad he came.
STUPID BULLY LOCK... HAHAHA
STORMS A BREWING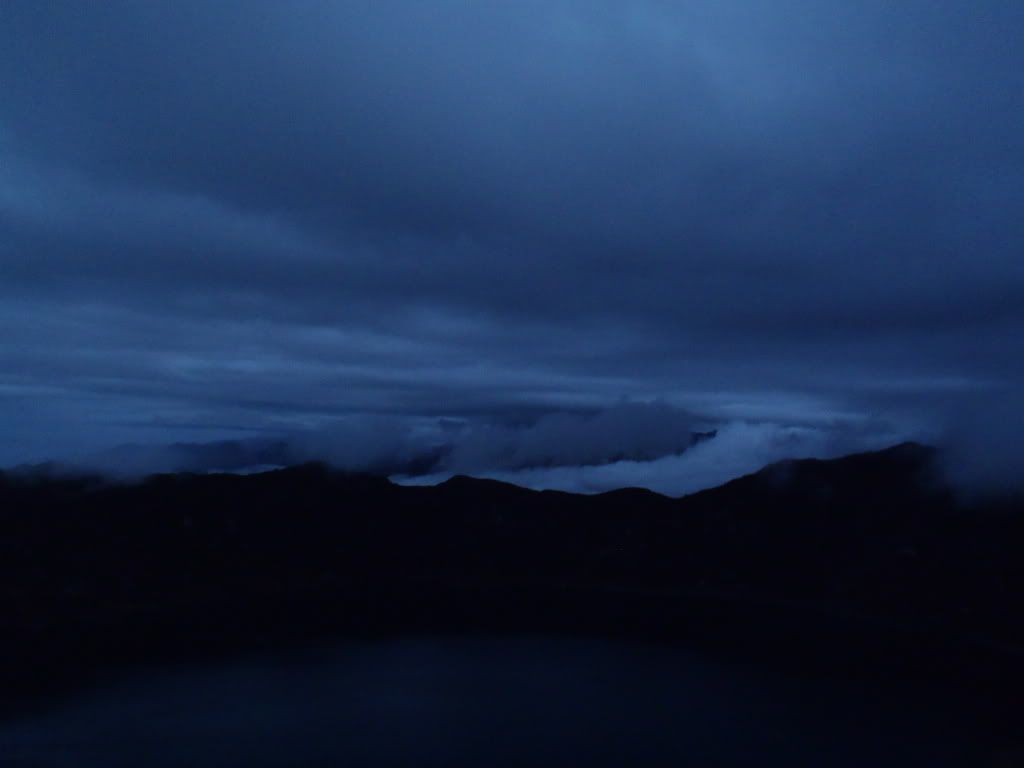 FIRST LOOK AT THE LAKE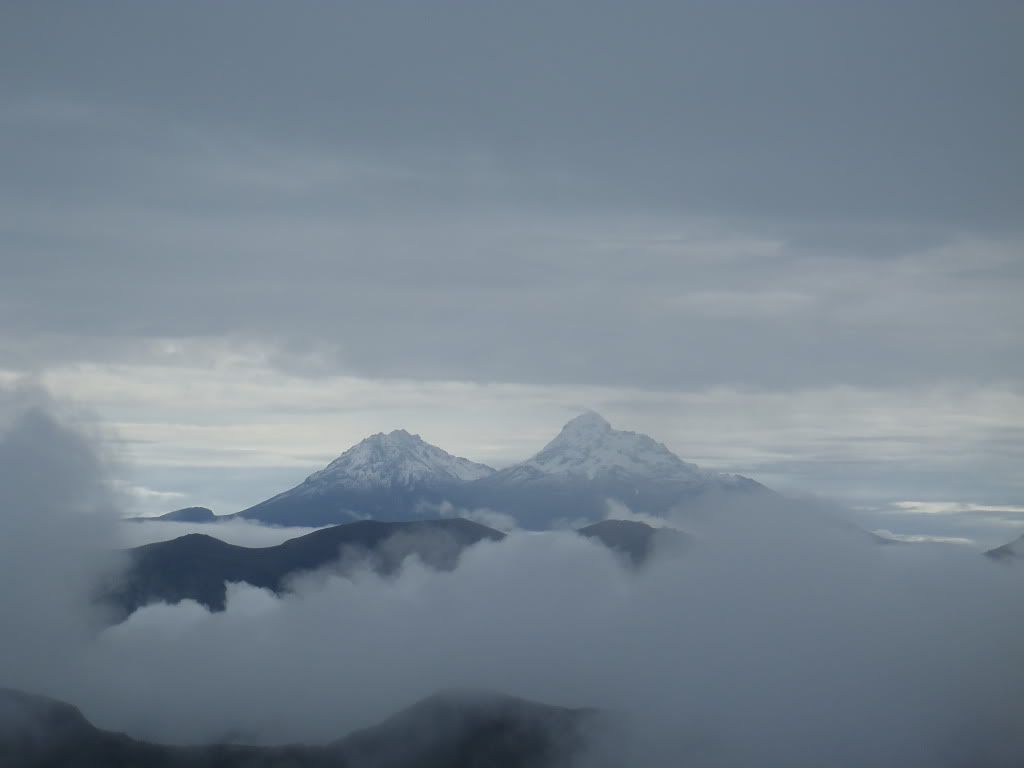 CLOUDS BREAK WITH A RAD SHOT OF COTOPAXI
SO PUMPED ON LIFE
TO EARLY FOR THIS GUY TO GET UP
PICTURES DO NOT DO THIS PLACE JUSTICE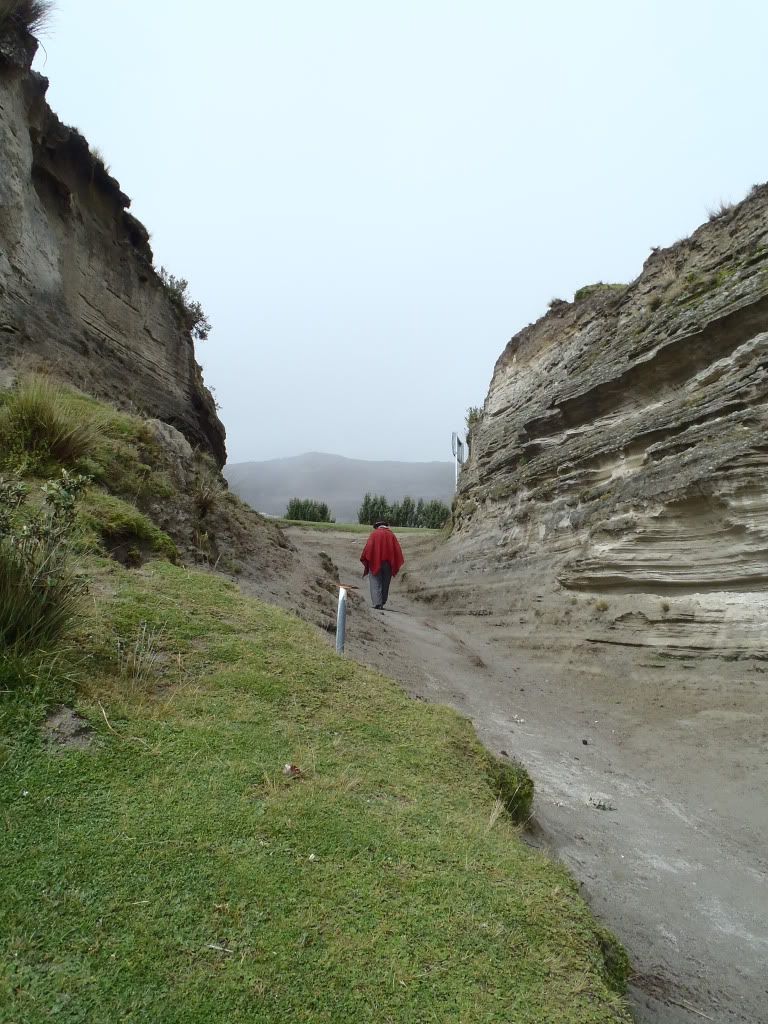 LOCAL WALKING FOR HIS DONKEY
A LITTLE BLUE SKYS IN THE MORNING FINALLY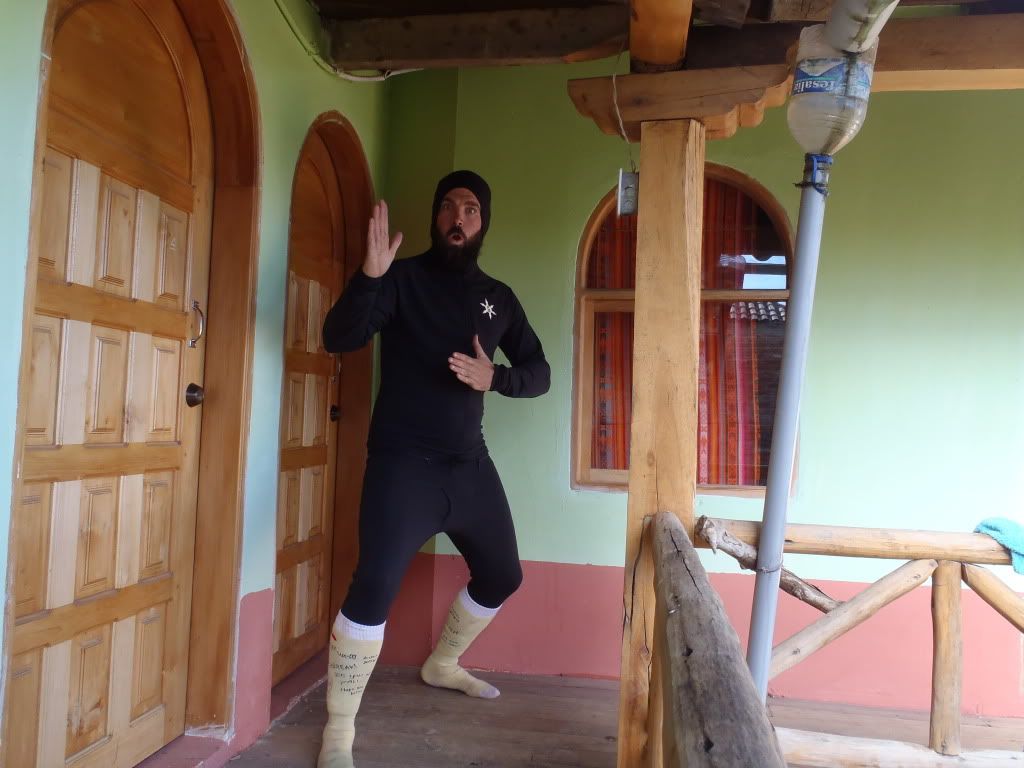 NINJA FOR LIFE.... HAHAHA