DAY-151
4/1/2012
Woke up this morning around 4am, due to a couple of people waking to catch a bus. Couldn't really go back to sleep, to excited and nervous to finally get to ride again….as long as it goes better than yesterday. I loaded up the bike dropped her off the center stand held my breath and headed down the road. She was feeling pretty good, occasional noise coming from the chain protector. I headed out of town, stopping to get a little direction and air for the tires. I was making great time, although the bike was feeling weird. I stopped outside of Popayan to get gas, I checked the chain again looked okay, but when I was sitting on it, it seemed way too tight. So I had my lunch break ate my dinner from last night as breakfast/ lunch and adjusted my chain. The bike felt great a little rattles here and there but over all felt and acted awesome especially with the 14 tooth up front instead of the stock 15. I was hauling toward Pasto with the plan of if I make it in good time I will push for the border and sleep at the famous church--------. I came onto some construction and caught up with a Colombian adventure rider on a Vstrom, we talked for a little bit then played tag back and forth for the next 100k or so. We rode into a huge back up and made our way to the front, parked the bikes and walked up toward an ambulance. There was a semi with some scratches on its side, a twisted up motorcycle, two helmets, and a guy laying there lifeless, getting CPR, unfourtantly to no avail, he was dead. I had never stood next a dead body a very eerie feeling let me tell you. We were waiting when I saw that one of my exhaust bolts had back its self out. I was warned by the guy who I had been riding along side with that we were in a very dangerous area this kind of wrecks happen a lot, big crazy turns with people traveling to fast and passing blind turns. We met a couple on a Honda Transalp, headed for Quito from Colombia.
The road was amazing UNFOURTANTELY very tight no pull offs for pictures, but it was incredible. A thousand foot drop off to the right down to a river surround by mountains and green hill tops everywhere. The road just cut through the side dancing along the cliffs and through some tunnels. It was incredible ride, very crappy road very bumpy but so much fun and incredible views. We split up in Pasto and without getting lost I got back on the highway toward Ecuador, I made good time and did the 12hr trip in a little over 9hrs. I tried to find a hotel but they were all too expensive, then I got waved down by a rad English couple from the hostel a few days ago on a f800gs. They pointed me into a cheap $12 hotel with garage parking. So I then headed down to the church took some rad pictures, watched the last of the church service for Palm Sunday. I grabbed some food, broke my diet, I was tired and needed food, unfortunately When I was walking back to take a nap I saw where I had just eaten a lady walking out with a dead rat right past the food. Ugh oh..
Well I met back up with the English couple had a few beers, saw the church all lit up, and made plans to cross the border together in the morning.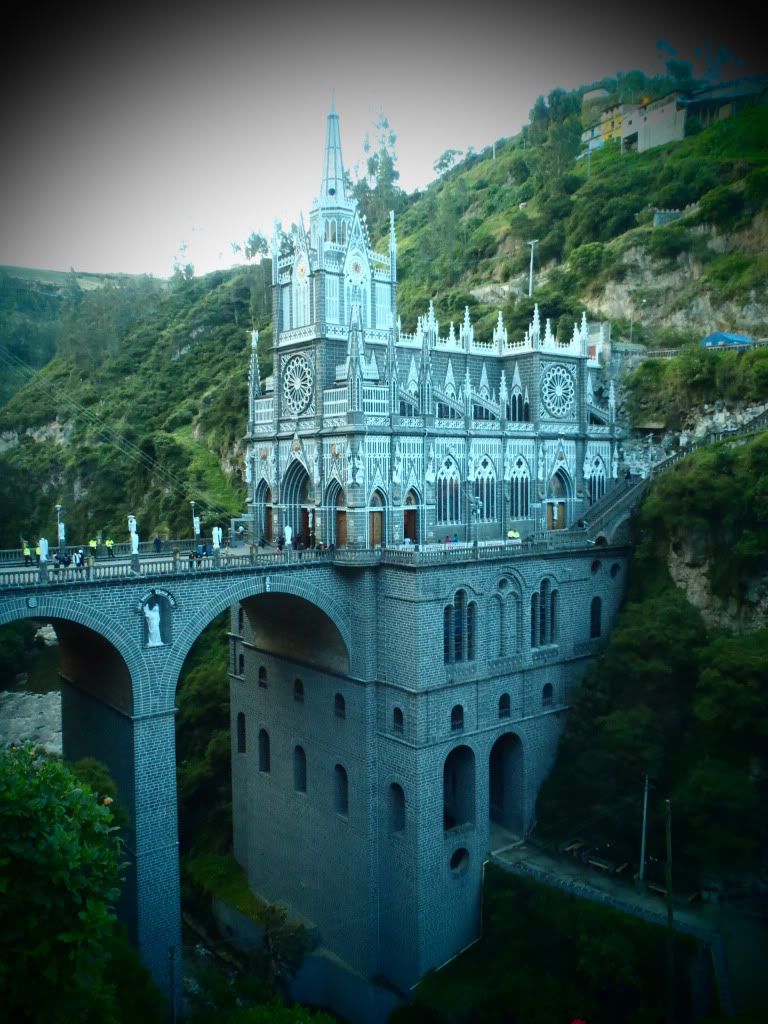 IPALES CHURCH

SUCH A COOL VALLEY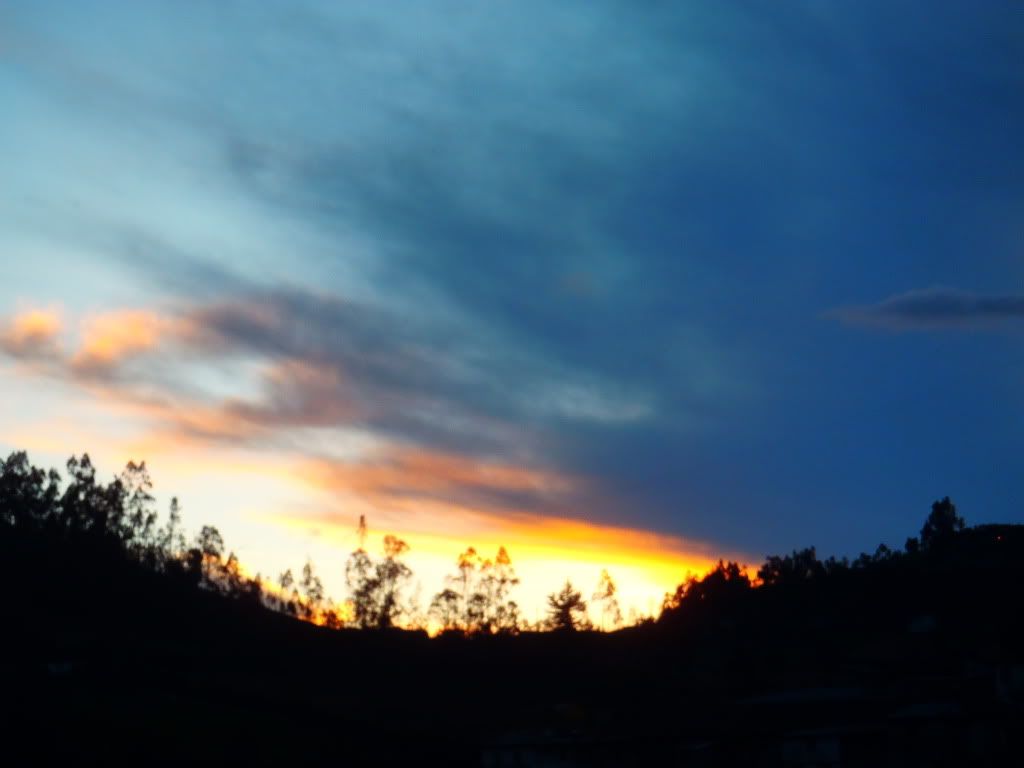 GOODNIGHT AND GOODBYE COLOMBIA