DAY 166-170
4/16-20/2012
Woke up and was feeling a little under the weather, stomach was bugging me so I took it easy for the day walking around the city. Took a bunch of naps and got fluids into me and a little food, although hard to find food that's not fried, pizza, or rice/chicken combos. I crashed out early and planned on getting up early and head south. I got up and was on the road, riding the good ol PA. I got to Trujillo and new of a town Huachuca which is a little surf town. I headed down the road stopped and headed down a quick dirt road right up to the beach took a few pictures and headed back to Huachuca. I found a cheap hostel about 6 bucks a night with a nice cushy garage for my bike. I walked around town looking for Cerviche which I found and was extremely disappointed. Met a nice guy from San Diego and a guy from Austria.
I sat at the hostel catching up on a month worth of writing and pics. I uploaded all my work to my Blog and ADVRIDER, due to the fast internet it took hours of sorting and uploading. I went out to dinner with my new friends to an awesome restaurant soup, huge entrees, and juice for 5 Sol ($2). We hung out for the evening talking about our trips, Kevin from San Diego had just spent over 4 months deep in the Amazon he had some pretty wicked stories.
I was thinking of heading out the next day but still my stomach was still not right. I hung out went to the beach for a quick swim which was entertaining. The waves were intense breaking on shore with rocks smashing into you; I got pumbled a little but still had a nice swim. Had a few good meals all for 5 sol's apiece. Met a bunch of nice people from all over, ranging from travelers who are just here for a few weeks to people who have been going for over 1 ½ years.
I woke up and started to pack although my clock was off so I over slept by over an hour and still not feeling awesome. I decided to lay low met a lot more people and had some great conversation and just took in how awesome this small town on the coast was. Also it will be my last coastal town for awhile. I ran into a few friends from Ecuador and that was nice to see where they had been and what they had been up to. I packed my bags and was set no questions asked I was getting out of here tomorrow!! I went over my map and suggestions from Joel and Clay other riders who are ahead of me or already made it to TDF and are headed home.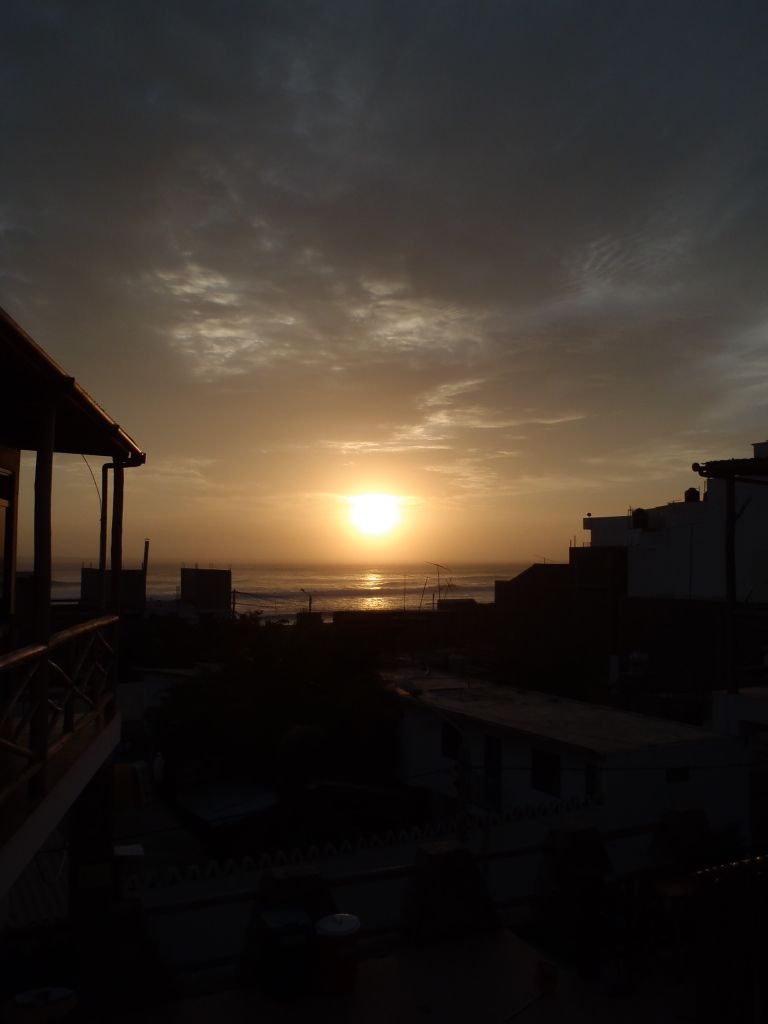 SHOT FROM MY SIX DOLLAR ROOM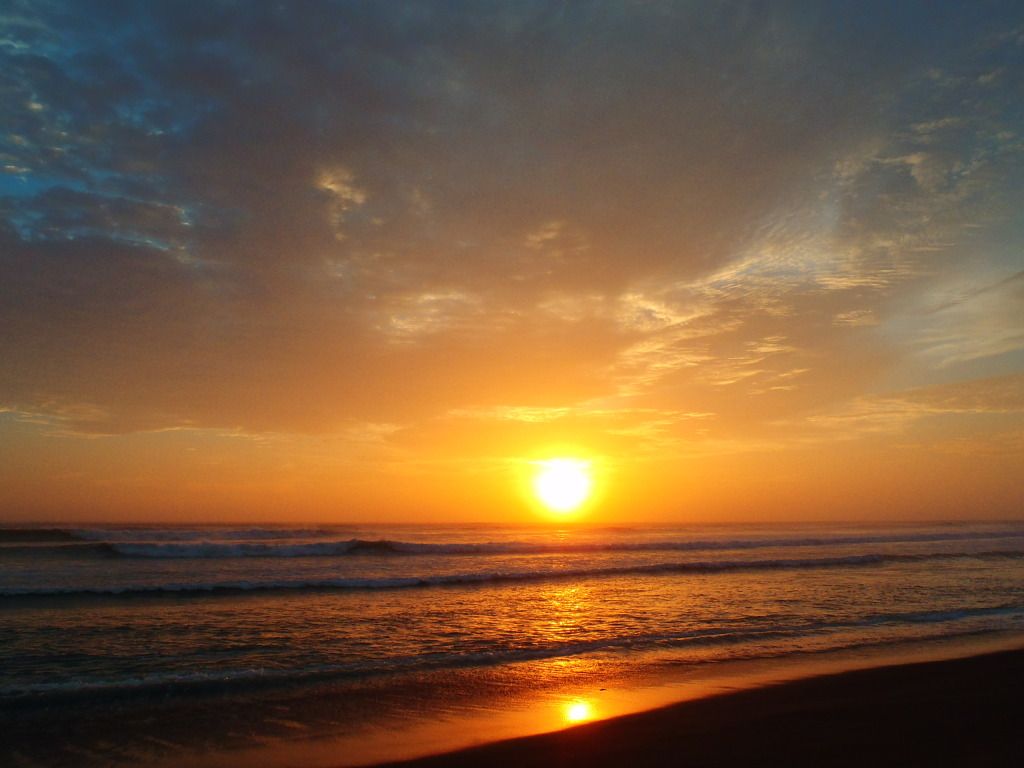 SETTING QUICKLY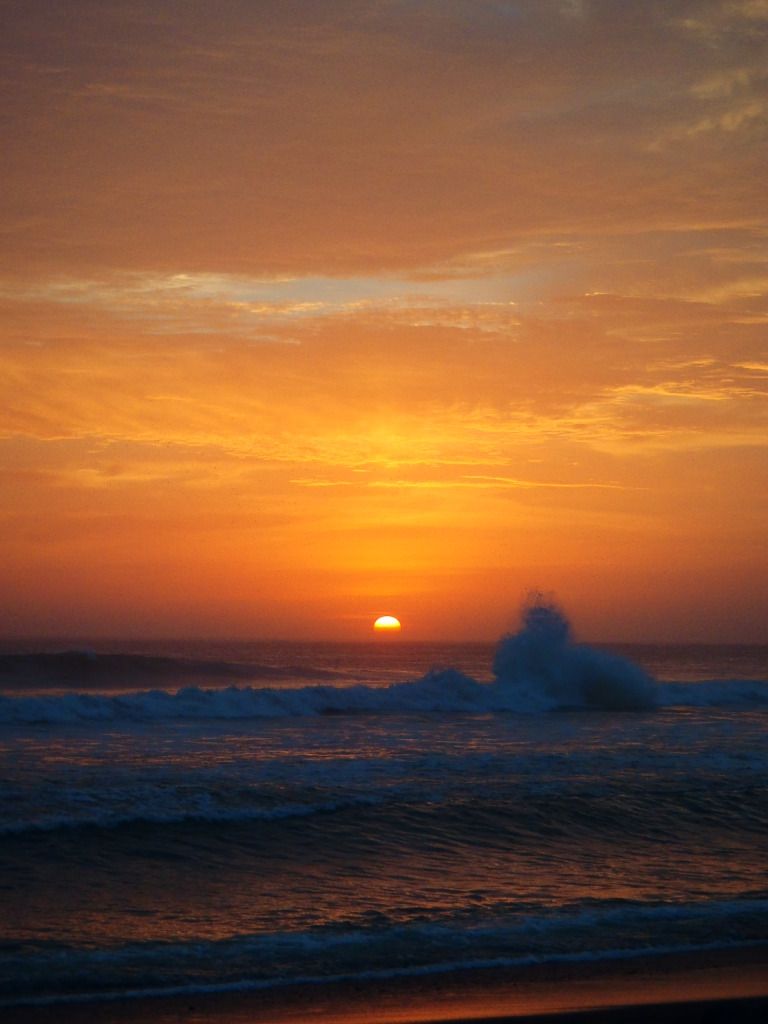 LUCKY SHOT, SUCH A COOL WAY TO END A NICE DAY!!