DAY-152
4/2/2012
We planned on taking off not until 9am so I got up packed my gear and grab a cup of coffee and yogurt. We loaded up our bikes and were on our way by 9:30am made it to the border 10:30am. Walked into the DIAN building he smiled stamped out permits out said thanks and showed us the door literally 30 seconds, didn't check the vin or anything. We walked over and waited in a quick line to get our passports stamped out, a Canadian Bicyclist came up and said hi. We had met a week ago in Cali and he had just gotten to the border. We then got on our bikes headed for Ecuador boarder, the line was massive like well over an hour wait. We got in and got our passport stamped right away, and headed back outside to get our permits. We walked into the office handed them copies of our passport, title, and registration. They walked outside took pictures of our VIN and within five minutes we had our permits in hand and ready to go. There was a group of five bikers and they wanted pictures with me and my bike, and then random walker Byers wanted pictures with us, men, women, and children.
We got on the road by 1:30pm. I RODE THE HANDS DOWN GREATEST PAVED ROAD I HAVE EVERY BEEN ON THE HOLD TIME I WISH I WAS RIDING MY CBR 1000RR. (Was thinking of my buddies Chris and the Jason's on this road, they would have been in heaven) I flew down mountain sides, huge 180 degree turns, beautiful windy road so fluent and fast. I just flew down it passing everything in sight, as I got to the bottom to wait for my friends I just sat there laughing so pumped on life. The road all day was like glass so smooth and fast, we had a blast just ripping through the turns all day long. We found a hostel with safe parking for the bikes, a little expensive 12bucks a night, no dorms just private rooms. We had a nice organic dinner and a beer and headed back to sleep, I stopped off and made a few photocopies of their maps.
DAY-153
4/3/2012
Walked around town finding a small place for coffee and breakfast. I said my goodbye to the English couple Liz and Rupert; they were going to have an easy day due to Rupert being a little under the weather. I headed off thinking it was going to be a long day, I was having a blast flying down the road just as free as I possibly could be. I made it to the Equator and was able to ride in making a circle around stopping on the line. There was a young man there who informed me for about 10 minutes on everything I would want to know about the Equator and his organization. I gave a small donation and he gave me a cool map. I took my tourist picture claim to fame of making it to the equator. I took the detour around Quito and headed for the Amazon, but first I had to climb my highest pass thus far. The past was just over 4k Meters, the bike did great never losing noticeable power. It was very cloudy and rainy. Making it to the top unfortunately no picture ops due to rain and clouds. I make my way back down the pass and grab some gas, $1.48 a GALLON!!!!! FINALLY CHEAP GAS, FIRST TIME ALL TRIP!!!
I road through mountains, to Volcanoes, to finally dumping out into the lush green Amazon Basin. So much change today, unfortunately most of the day was spent in thick dense Fog, I couldn't see farther than 7ft at times through the day. I got to Tena and found a bed for 8 bucks a night with safe parking. I was starving so I headed up the street to a small Pizza spot and ate a nice lunch and walked around sweating in the sticky heat. I headed back to the hostel to plan my route, crap I am a lot farther than I thought, like 18hrs from the border.
I headed out for some local street food, salad, chicken, rice, for 2.50 perfect. I had met a guy named Steve from California who wanted to go find beer. We headed out and found a little beer garden, it was nice we sat and talked with a Danish and a German Girl from our hostel for a couple of hours. Everyone was on such a different adventure and with such different backgrounds; we had a teacher, doctor, engineer, and a cook. We headed back to the hostel and I got ready for bed trying to figure out what my plan is for tomorrow. Okay think why are you rushing, Okay yeah you want to meet up with your friend from CO who is coming into Peru and bringing you a new Camera, but he can leave it at the hostel and you can meet up with him after he gets back from his 5 day horse trek. Okay so now what.. Got it head for Bano, touristy but supposed to be rad, hiking, hot pools, in the mountains, cool road to get there, and a rad small town; done I am in.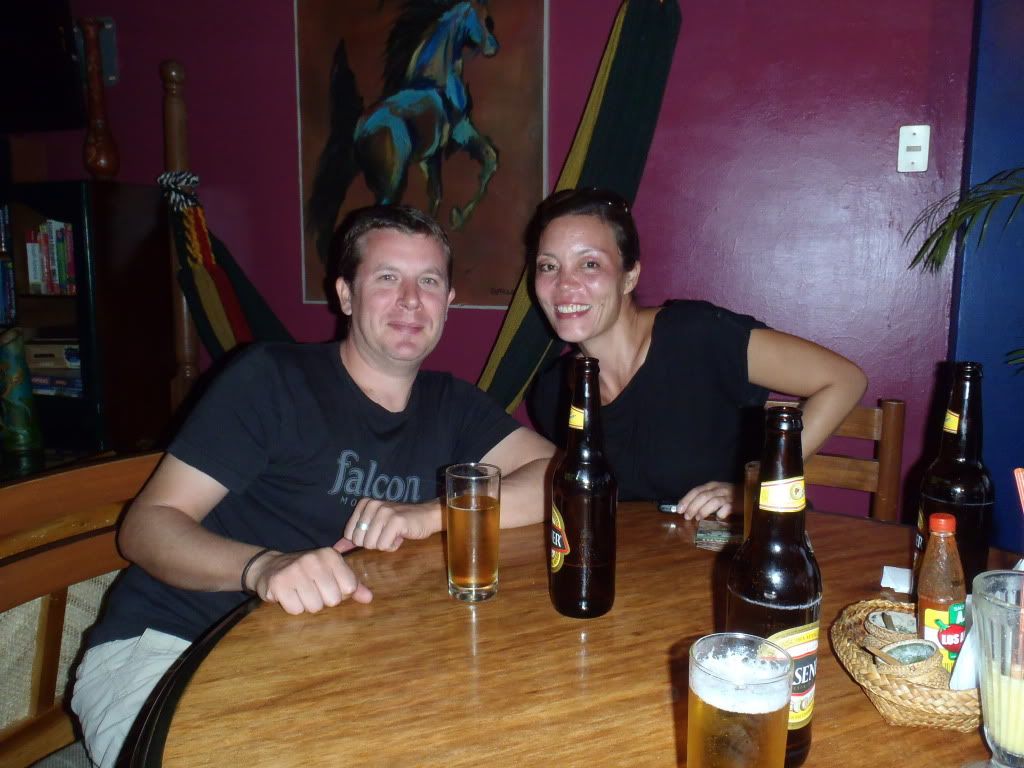 RUPERT AND LIZ FROM ENGLAND
ECUADOR GAS IS SO CHEAP!!! $1.48 A GALLON!!!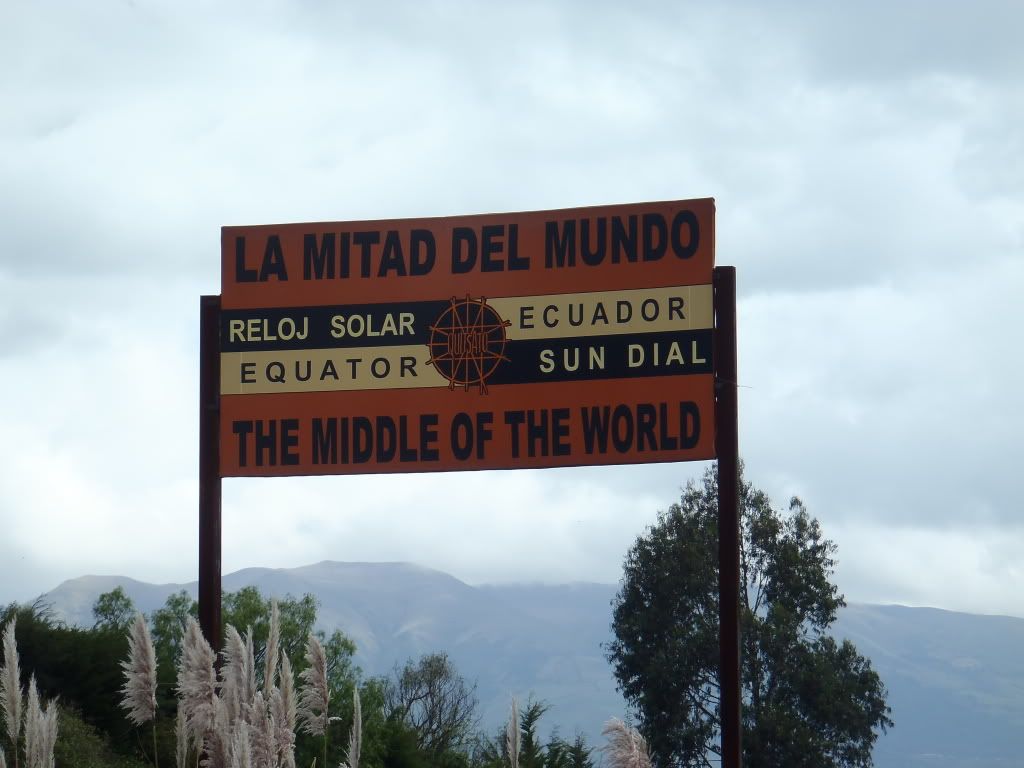 YEAH YEAH YEAH!!!!!
THE REAL LINE!!! SO PUMPED
WATERFALLS EVERYWHERE HEADED TO THE AMAZON OF ECUADOR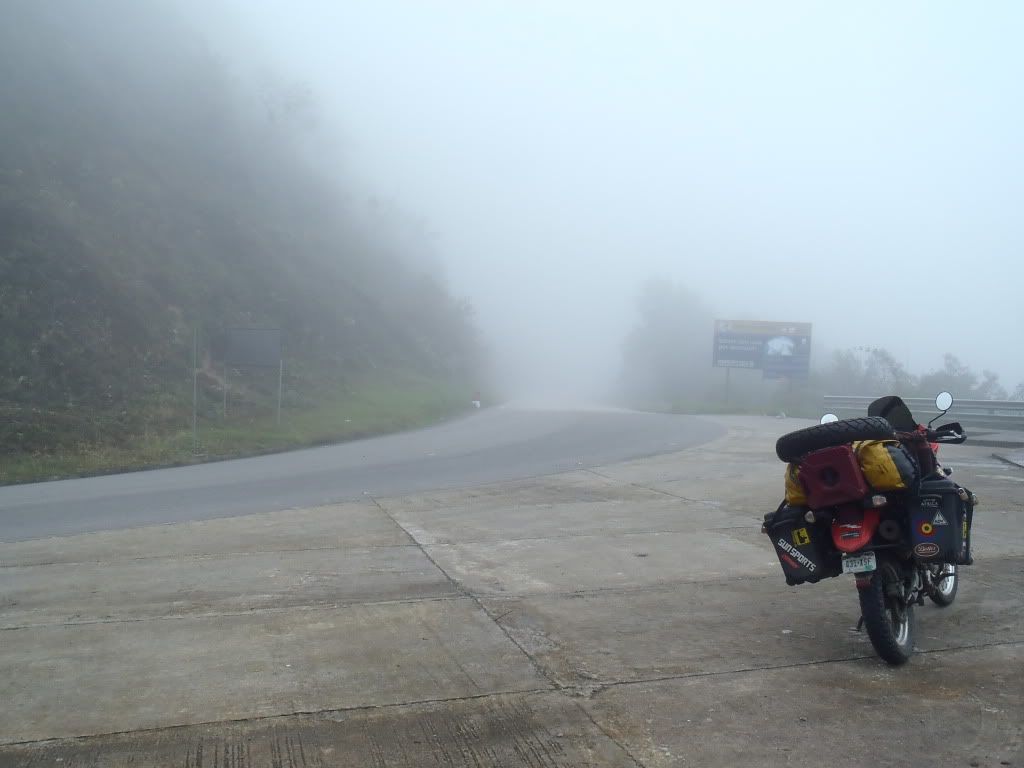 GNARLY FOG
THE START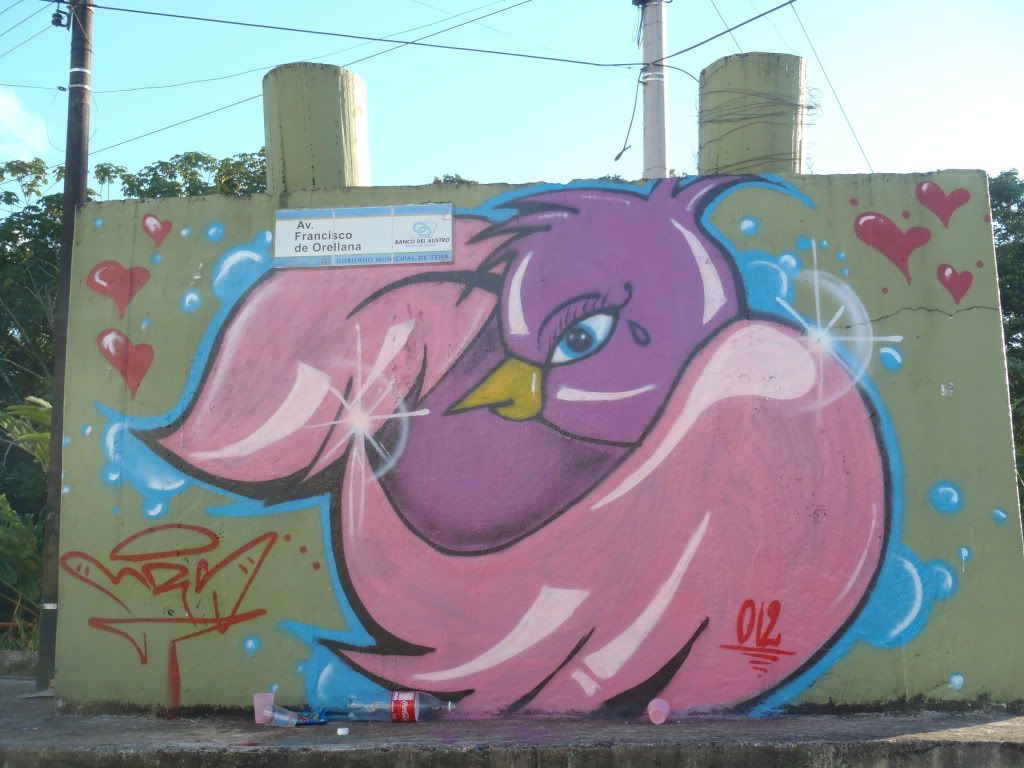 THE FINISHED PORDUCT
RAD CLOUDS IN TENA, ECUADOR
GOODNIGHT