DAY-164
4/14/2012
I woke up planning on a quick morning and get on the road, although during breakfast I changed my mind. I decided not to rush and get a few things done online, I ordered my new sleeping bag. I said my goodbyes to my new friends and got a few last minute favorites from Will where he had been in the past 4 months. I packed up the bike and checked out.
I headed for Peru border via a 200km+ road that was all dirt, very bumpy and muddy. I laughed the whole way even when I lost the animal in the mud and down we went nice and slow. I was able to get her back up with out to much sweat. I was heading down the road when a huge tractor trailer pulling a flat bed had one of his ramps fall down, I honked and let him know. He waved me down to help as well as 2 other guys, it took all 4 of us to live the steel ramp. I was making really good time, it went from dry and bumpy to huge mud holes and bumpy. I made it to Zumba by 3:15 the 6hr bus ride down the dirt took me under 4hrs. I decided to shoot for the border, I bounced down the 40km road toward the border, where it was a pretty quick and painless run around. Ecuador was on one side of the river and Peru the other. I had received the other day an email from a fellow advrider telling me he and his buddy just got through Peru and to watch out for the cops they were horrible, so I kept that in the back of my mind and made my way. I passed through a town made it to a construction road block where they told me the road was closed until 6pm. I was tired and begged them to let me through she didn't want to let me but then I went anyways. I made it 1km until I realized the reason it was closed, they were tearing up the side of the wall and the road was covered in 5ft of dirt. I turned around and headed back to the town to find a cheap hotel. I checked on place but it was expensive walked across the road and got another room for 8 bucks. I threw my stuff inside and headed to find food. After eating I realized I was missing something out of my pocket…..MY PASSPORT AND ALL OF MY PAPERS!!!!! SHIT!!!! I ran around like a lunatic, checking hotel, reception, back to restaurant. Then I ran back to the other hotel I first checked and the reception/ store was closed, I rang the bell and a lady came out. I asked if she had my Plastico bag with all my stuff, she did. I was relieved we walked into the store and she tried to sell me plastic, she didn't have the bag. I was devastated, I tried to explain what I needed. I was about to leave when I walked into the store a little farther and there it WAS SITTING ON THE COUNTER. So so lucky, so so stupid, I have never done anything like that, usually so careful. SO SO SO STUPID AND TIRED. Will learn from this mistake and never forget.
DAY-165
4/15/2011
I woke up at 6am and got packed and headed off by 6:30am, I was making good time but the mud was much different. It was a clay so it would cover the tires turn them into slicks and make it hell of time going through the muddy sections, felt like ice. There was stretches through small towns that I was going slow, slepping, and sliding everywhere barely keeping it upright. I rode for about 100km on dirt then it turned into the smoothest newest road ever taking me to Jaen, Peru. I got cash and headed back the way I came to a cutoff and a shortcut, it didn't workout and I ended up back in Jaen. After that I decided not to go to the Amazon and was ready to go for the coast. I headed for the 300km stretch and was about 30km when I ran into my first police checkpoint. I headed into it and there were four of them standing around two cars. One cop walked out and stopped me, waved me over to the side with a stick he was waving around. He asked for my papers and while he was looking at them one of the other cops told him to watch out helmet cam. (I knew at that point I was in trouble) He shook his headed said the permit was out of date!! ( I just got it yesterday!!) He got me to move my bike over to the other side where his cars were parked and told me to take off my helmet and leave it on the bike. He gave my paper to another cop and he said the same thing I was illegal. He then told me that I was going to have to deal with Immigration and would be arrested unless I wanted just to pay them and they would let it go say 300 sols basically 120 bucks. Although the other guy said it would be 800 Sol 400 bucks, then he started asking for passport, insurance, international permit. I wanted to get it over with before it was too late. I didn't think I had anything in my wallet so I offered 200so 71bucks, one guy said fine the other didn't like it so I showed my wallet, which I had forgotten had a 50 and 20sol the cop grabbed my wallet took the 50 and gave me the wallet back with the permit and license. The other guy grabbed the permit and license from me asking still about my passport, no thanks I grabbed the stuff back said thanks and headed for the bike. He walked back with me grabbed my helmet and tried to put it on my head, I grabbed it and threw it on. He told me what a beautiful day it was and ride safe..(prick)
I got out of there and after ten minutes decided not to dwell on it, nothing I could do now and not to let it ruin my day. I was then paranoid about the rest of the Police checks. I got it down to stick with other cars through them and when needed hide next to big trucks or vans while passing them. I was 5 minutes from Chiclayo city when 15 cops were in the road and were pulling everyone over. I got pulled by the last cop, he came over I was polite asked how he was doing and his day. He shook my hand asked for papers I gave, then passport, and license. I never give these out I have copies but not much choice with him. So I did and he just nodded said thanks and handed them back when another cop came up before he could look at them I put them away safely. The new cop asked where I was from and headed, just curious about my adventure. Very nice, and that proved that my permit was fine and the other cops were full of it just looking for cash. Tomorrow will be another day, fingers crossed. I skyped with my bro and sis, and now time for bed..
PERU MY TENTH COUNTRY AND 10,000 MILES OF RIDING!!!!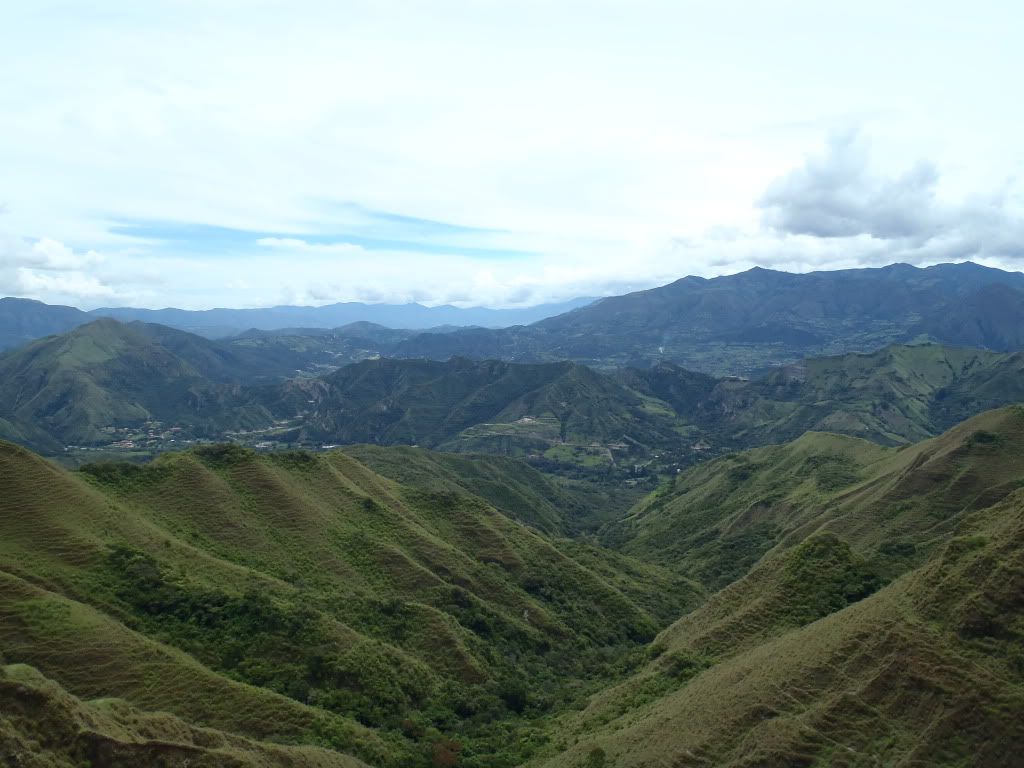 HEADING FOR PERU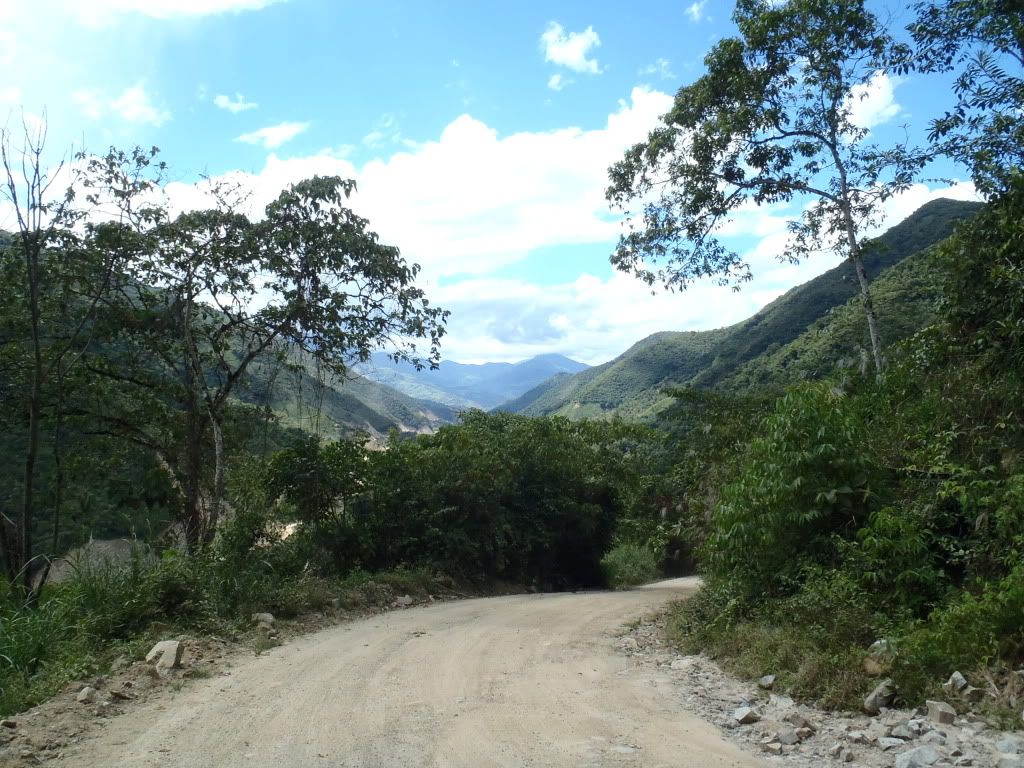 ONE OF THE ROADS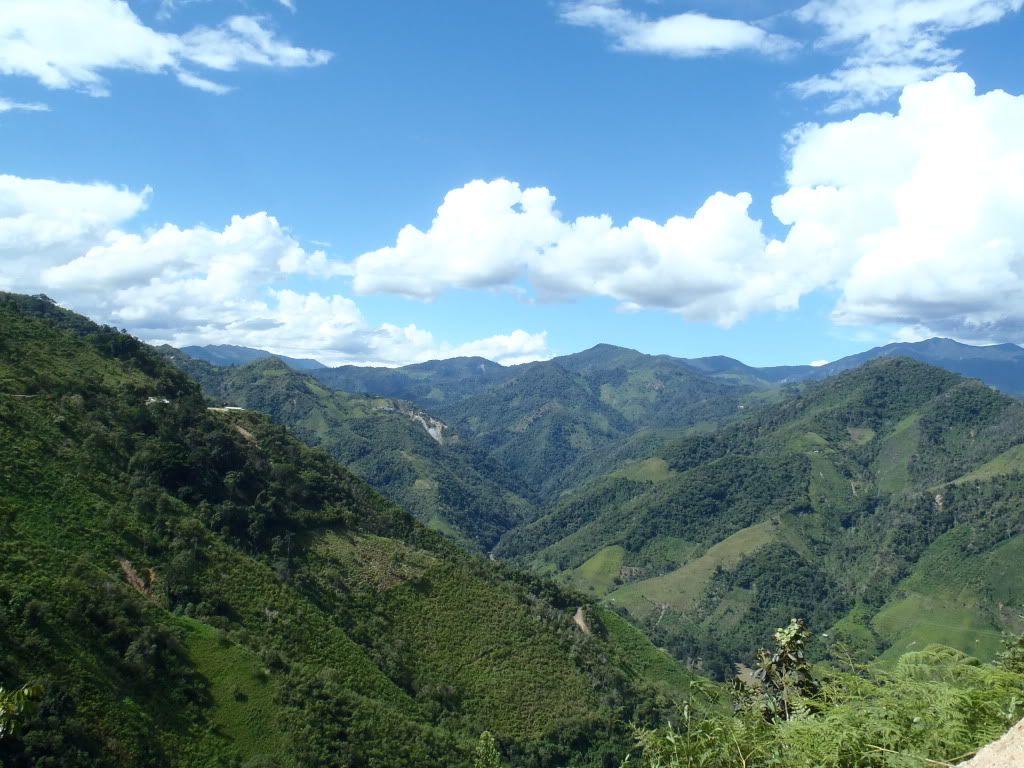 VIEWS FOM MY RIDE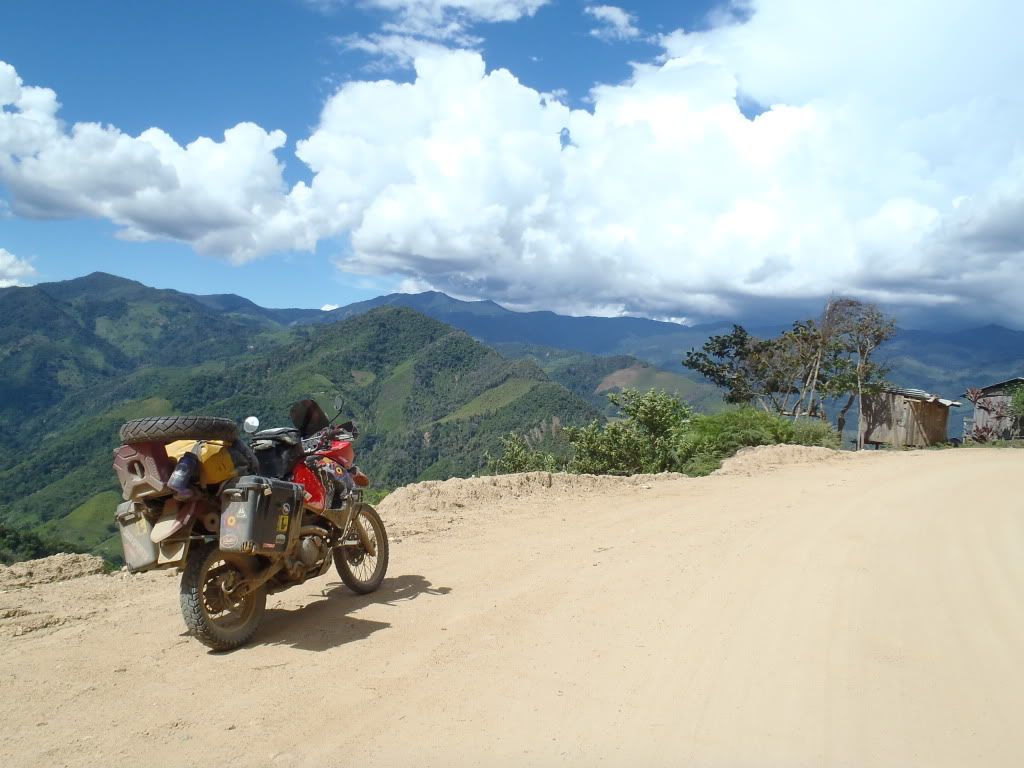 EPIC BIKE SHOTS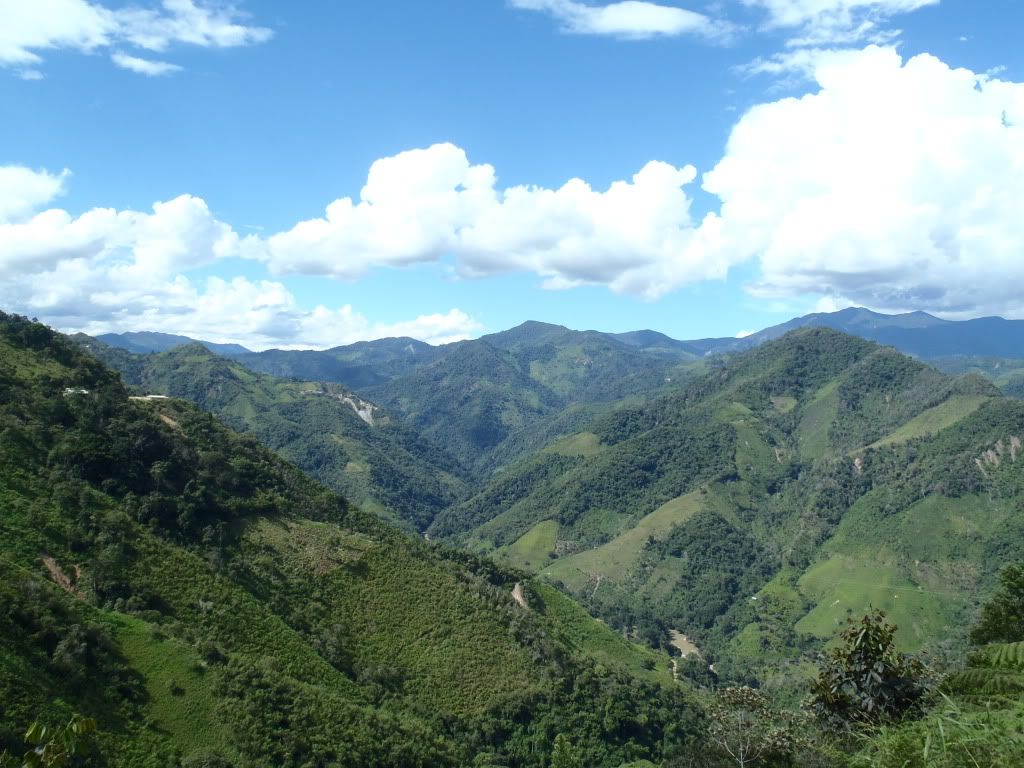 WHATS MY EYES SEE WHILE RIDING
GOODBYE ECUADOR
THUMBS UP FROM PERU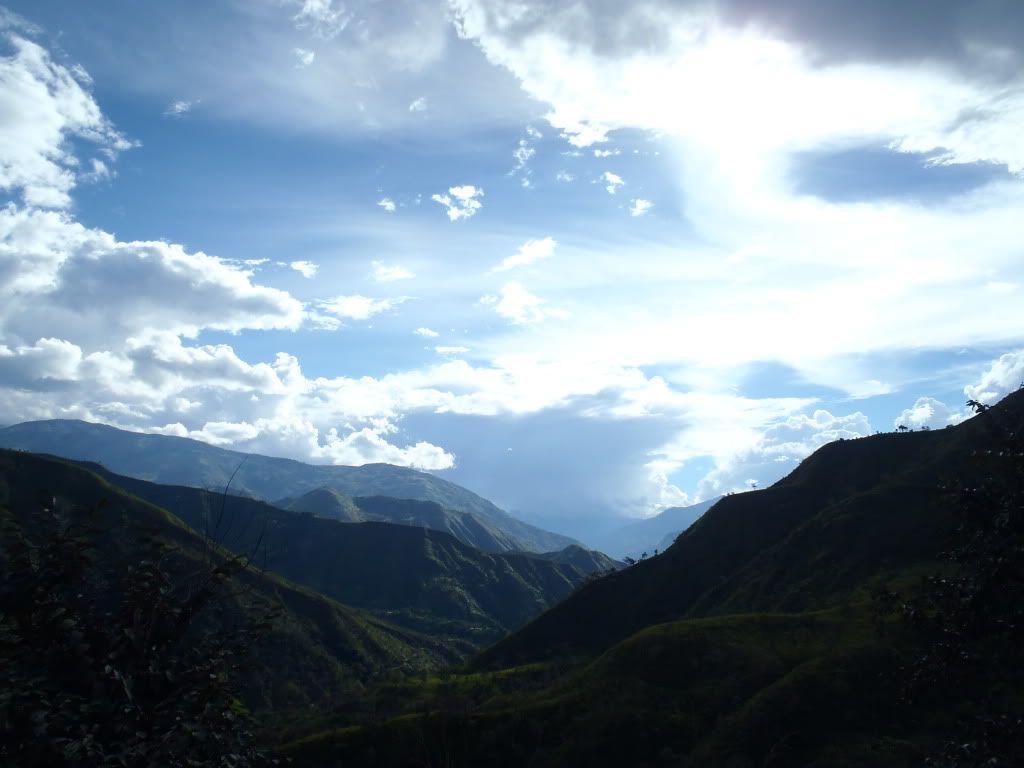 FROM MY EYES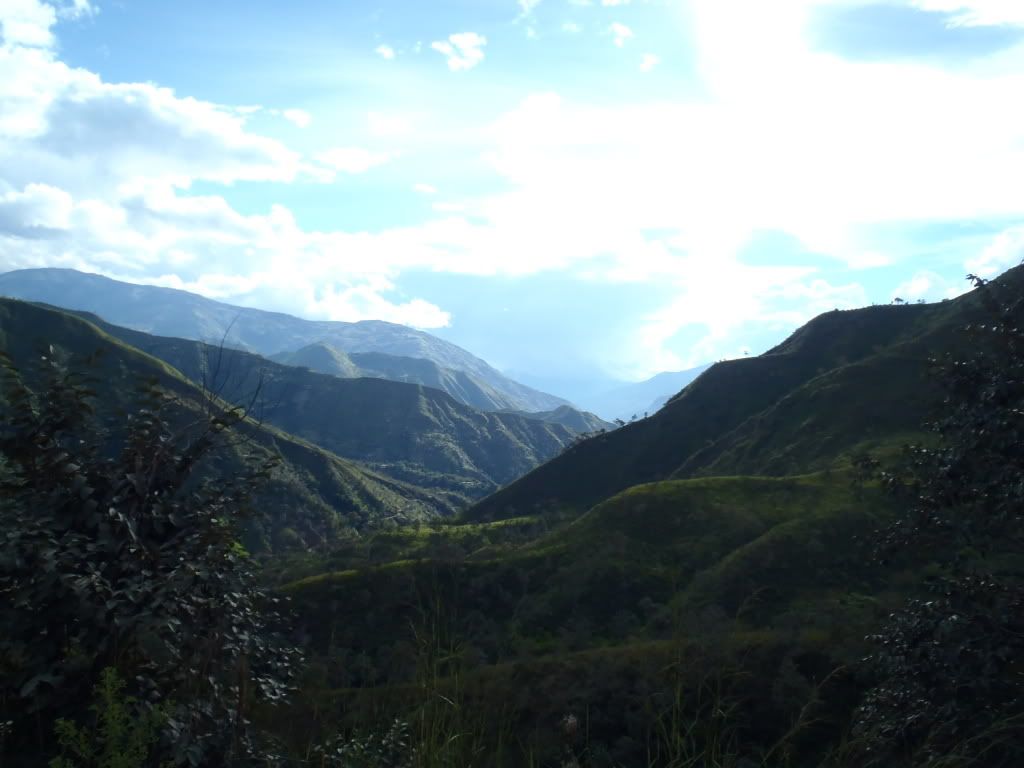 MORE SHOTS FROM MY EYES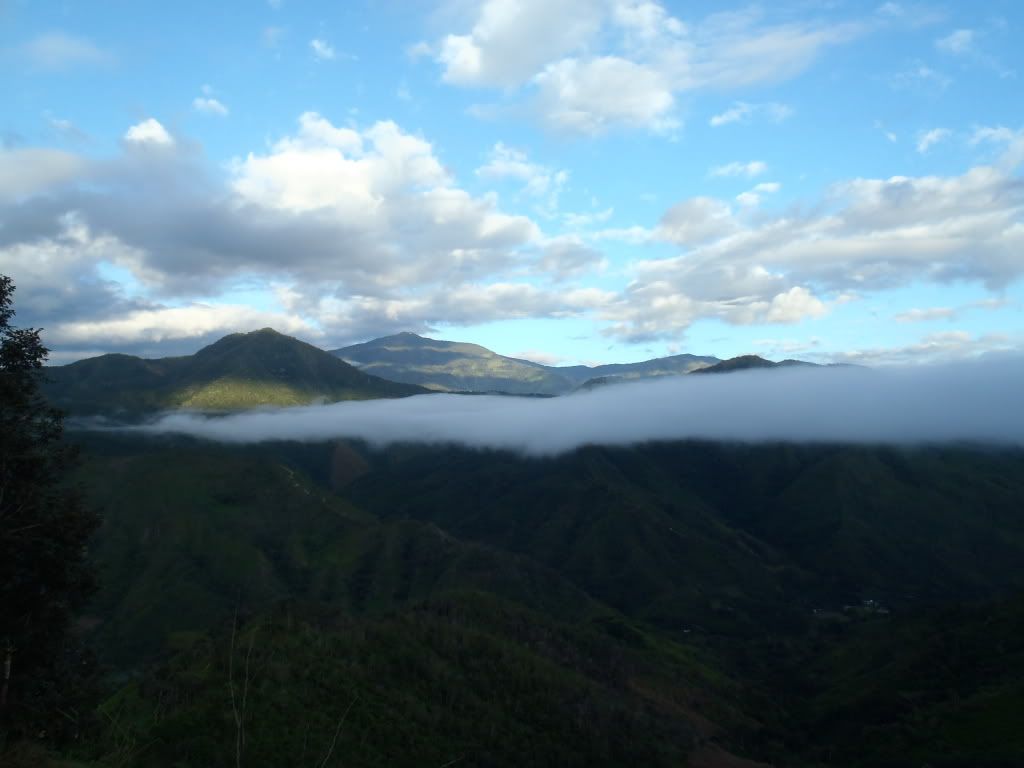 EPICNESS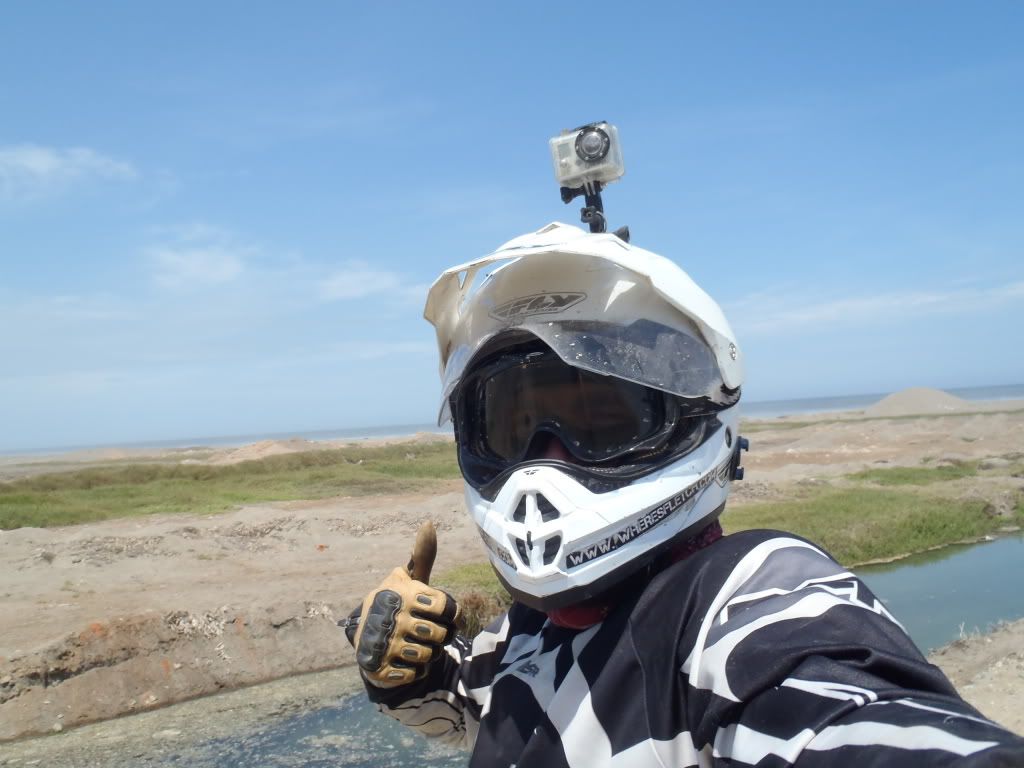 THUMBS UP FROM THE PERU COAST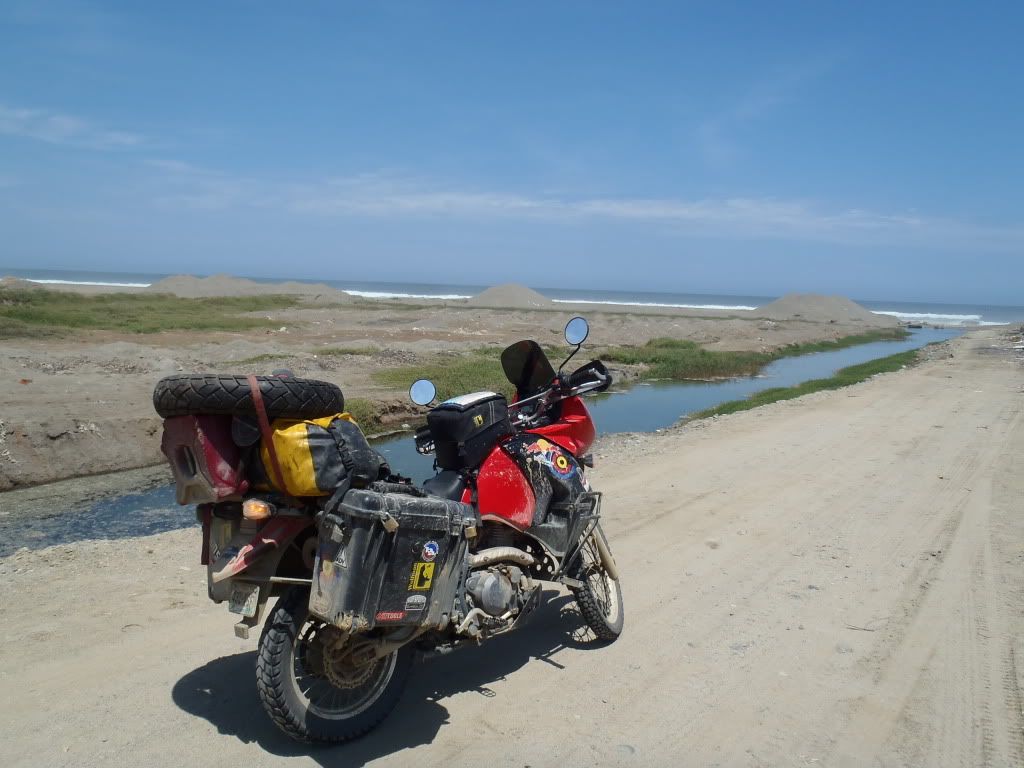 SHE'S MIGHTY HAPPY BACK AT SEA LEVEL