DAY-161/162/163
4/11-13/2012
I woke up with new bunkmates who came in late last night, Will from Colorado and Tim from Australia. (Everybody thought we were traveling together, because we were all rocking AWESOME BEARDS!!!) Will is just finishing up a 10+ month around the world trip and Tim is just starting around the world trip. We decided to meet up in town and go for a hike. We hiked the ridge trail above town which was a nice 3 hour hike. There wasn't a truly marked tail just animal trails, bush whacking through farms, angry dogs, and friendly farmers. Took it very mellow had dinner with a nice big group of traveler from all over. I thought I was exhausted but ended up staying up late chatting about my travels with a nice lady from NYC.
We wanted to do another hike this time a little bigger and tougher. We decided on a huge mountain to ridge and back hike but were told that it was very unsafe and we needed a guide. So we forked out a few dollars each and got a guide and headed up. The first stint was straight up with a few switch backs, not going to lie I was dying for a little bit. We made it up to the top and then we headed higher to another cross way higher with amazing views and to catch our breath. When we were going to go back he tried to take us the same way down and we all stopped. We wanted to do the full hike not just up and back, which was another 2+hrs along a ridge, through a stream, and down a mountains side. He said no it had been all washed out and started heading down. We then asked if we could just hike the ridge, with a gruff we turned around and started hiking out the ridge. Well the ridge was fine and it was all crap he was saying he just didn't want to do the full hike. We ended up doing the full hike and it was excellent amazing views and conversations. We played pool and ping pong with some beers. Was going to leave today but decided one more day. I have found out that my best friend Mikey B may be meeting me in Bolivia to hang out and do a flying course. So that would be rad! I got my tax return back and immediately starting looking for a deal online for a new sleeping bag mine is way too big and warm.

I found a great deal off of REI that is a 25 degree bag that shrinks down to 6x6 inch stuff sack.
TIM AND WILL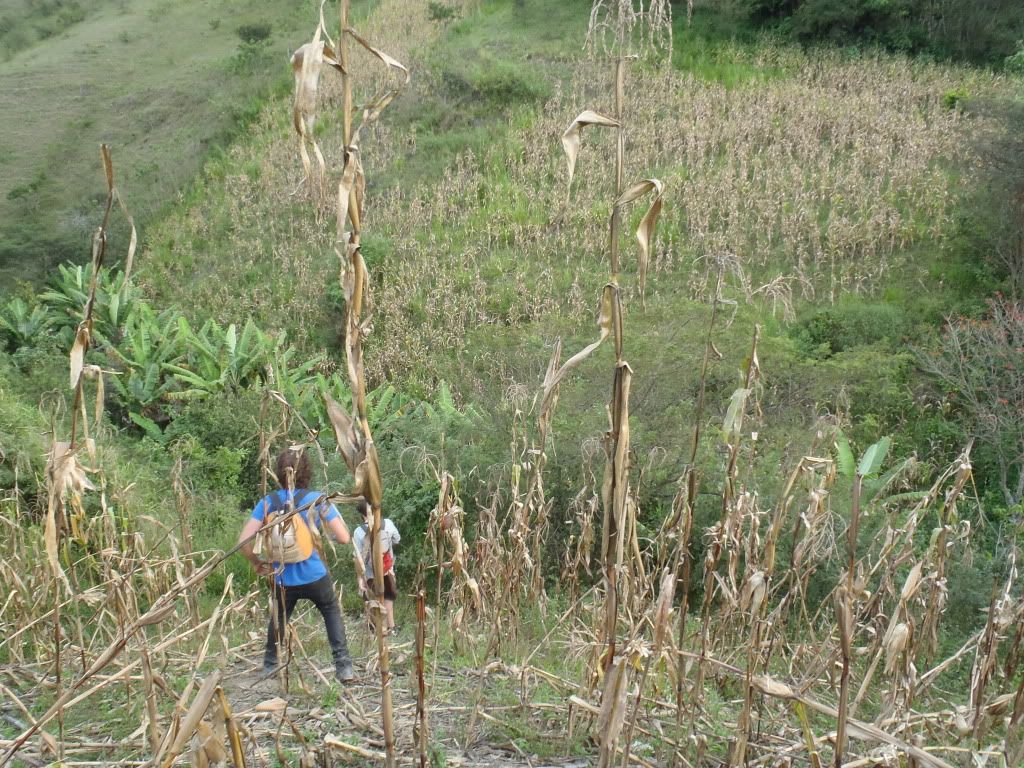 BUSH WHACKING

SO LUSH
FIRST CROSS
TIM
WILL
FLETCH (BREATHING A LITTLE HARD)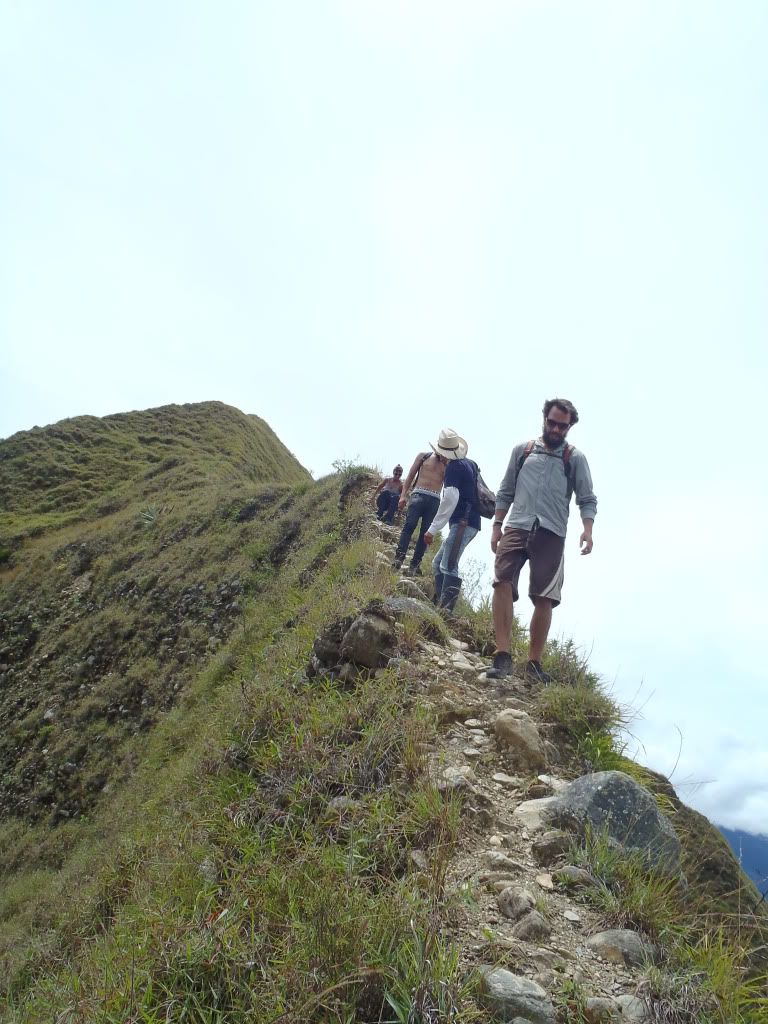 RIDGELINE

INCREDIBLE