DAY-112
2/24/2012
Woken up to trucks starting around 5am, slept until 6am and loaded up the bike. I got the bike started with help of one of the workers of the hotel. It was low light sun wasn't up yet, I turned the corner and there she was slowing coming up over the mountains of Colombia I just started laughing and raising my fist so pumped on life. The only vehicles that were on the road were trucks, so all morning I was weaving through trucks. There were 20km at a time that I had the twisty mountain road all to myself and the road was the smoothest newest road I have ridden in a long long time. I realized again that I love nice twisty paved road, but I am really jonesing for some dirt.
It was a pretty straight forward ride into Medellin, got into town and didn't know where the hell I was going. HAHA. I tried asking a bunch of motorcycle taxi's where "Africa Motos" was but nobody knew, finally went into a muffler shop and got a phone book. With the address I found a Motorcycle taxi gave him the address and followed him. They got lost getting there and had to ask directions, but we finally made it ten after ten.
Alex is his name, he speaks perfect English went to Moto School in Miami where he lived for 12 years. He is the head mechanic we went through everything I wanted fixed and worked on, they also have a nice chain and sprocket set I will pick up and hold onto for later. I left my gear there, grabbed a small bag and headed for the Hostel. Got a bed for 11 bucks a night at the Black Sheep. I met a nice guy from Finland who joined me on a quest for Santa Fe Park, after looking for a long time we gave up and grabbed a drink. Matt showed up to the hostel around 9pm or so. I had a pretty mellow night with hopes of getting my bike back tomorrow.
HEADING TO WORK
NICE WAY TO START THE MORNING RIDE
NICE TWISTY MOUNTAIN RIDE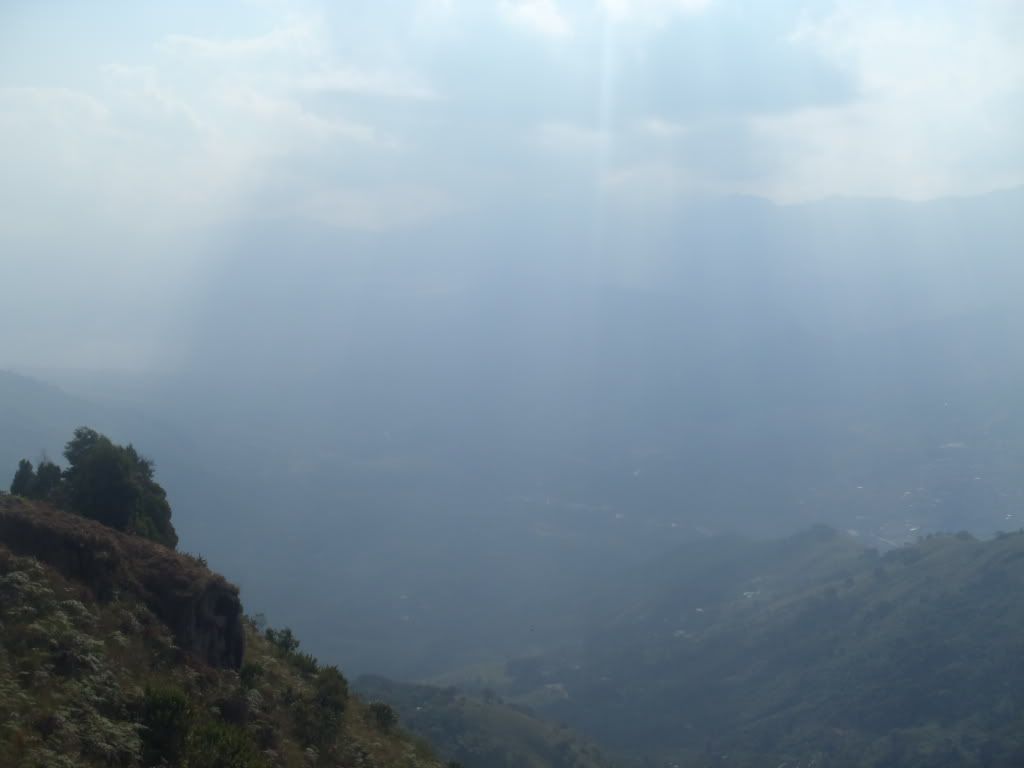 NICES VIEWS FROM THE RIDE
SHE'S LOVING THIS ROAD
ENOUGH SAID.....