YEAH-YEAH-YEAH-YEAH… DAY 365 WHAT!!!!
11/3/2012
Today one year ago I said goodbye to my family and a lot of my friends before I went to Black Hawk Colorado four hours away from home to meet up with my friends for one more night before I left Colorado.
I packed up my bike said my goodbyes, headed for the coast, and headed North. I took route 10 most of the way along the coast a little longer of a trip but better than the main route of 9. It was a beautiful day to say the least and just a joyful ride even though my bike is running very rich and still kicking out some smoke, I can't help but be very nervous with my bike. I found Punta Del Diablo pretty easily and rode around looking for the hostel I had been suggested, it was very expensive but I felt like splurging a little for a few days on the beach since I won't be on the beach for a while or in hot weather while making my way to Patagonia. I met a nice group of people while I was making dinner and we just hung out for a few drinks they all headed out to the bars and I was going to go. I went to my room to change and sat down on the bed, next thing I knew I was waking up a few hours later covered in skeeter bites haha. I threw on some bug spray and laid back down.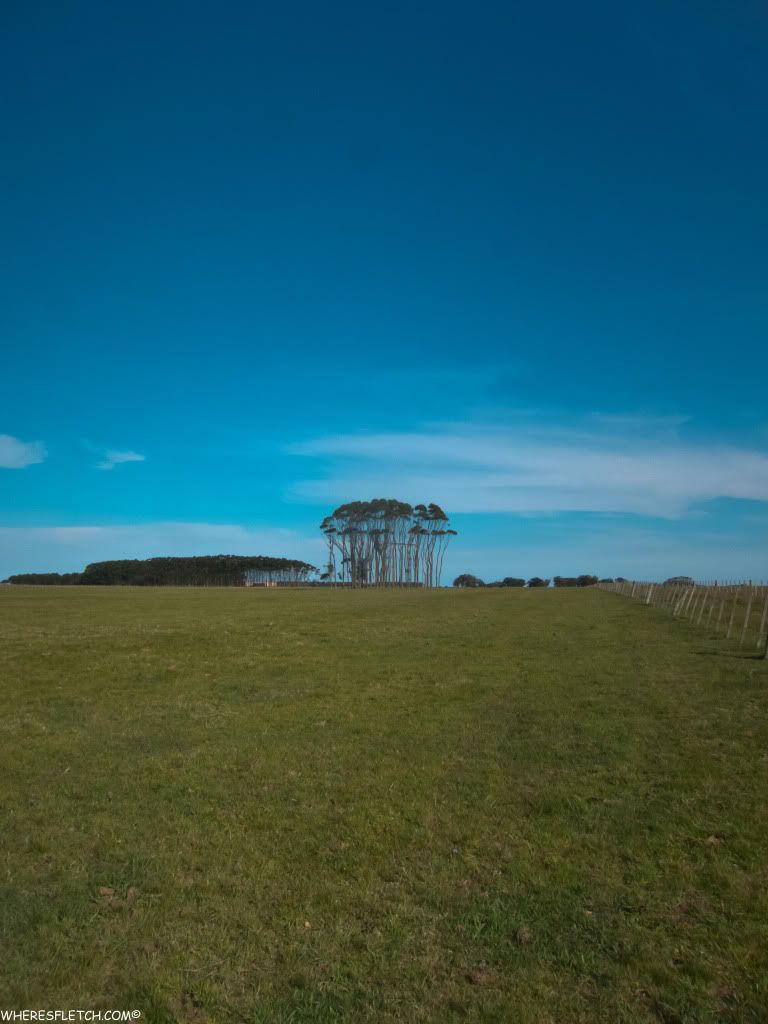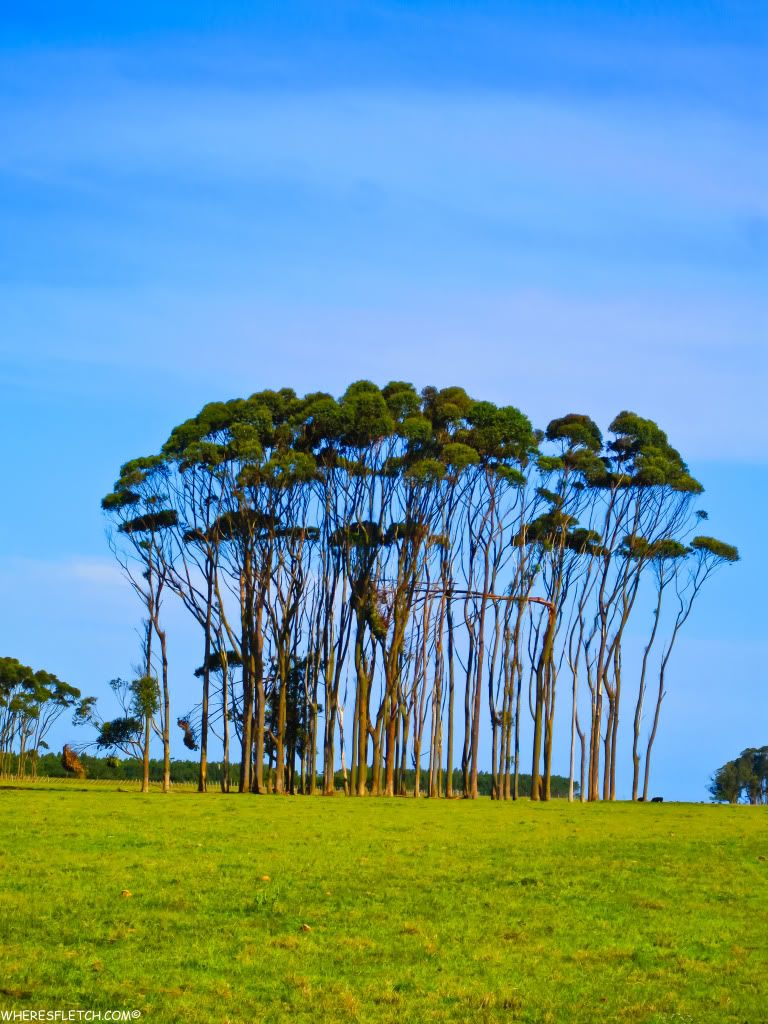 RAD TREE'S ALONG THE ROAD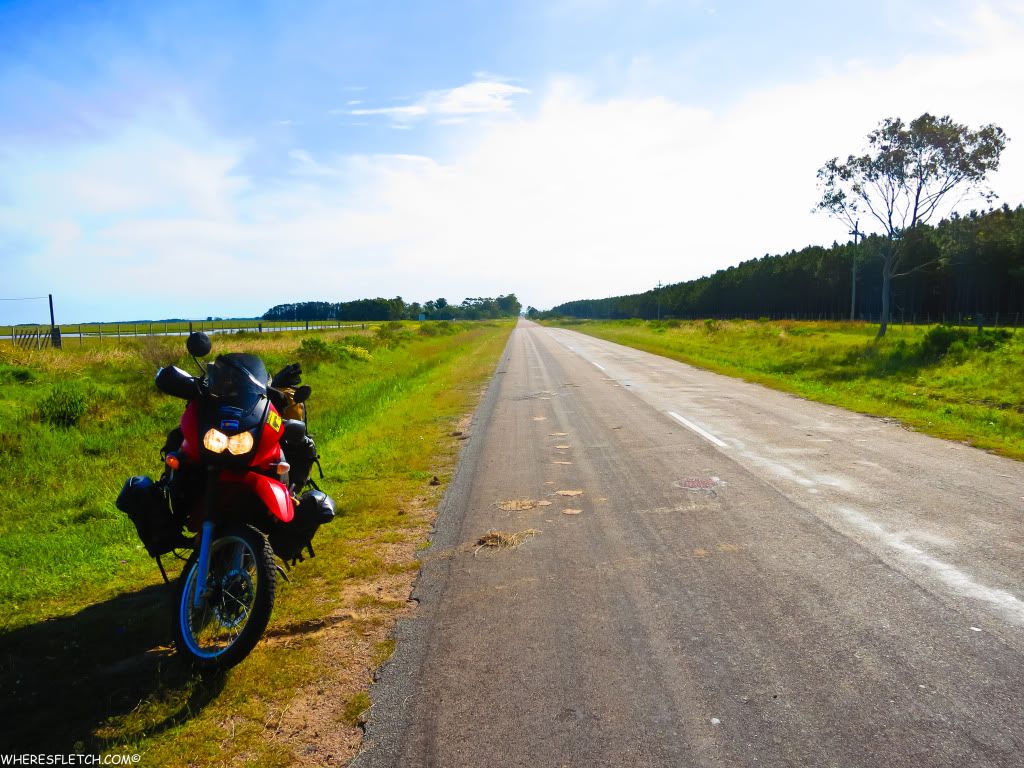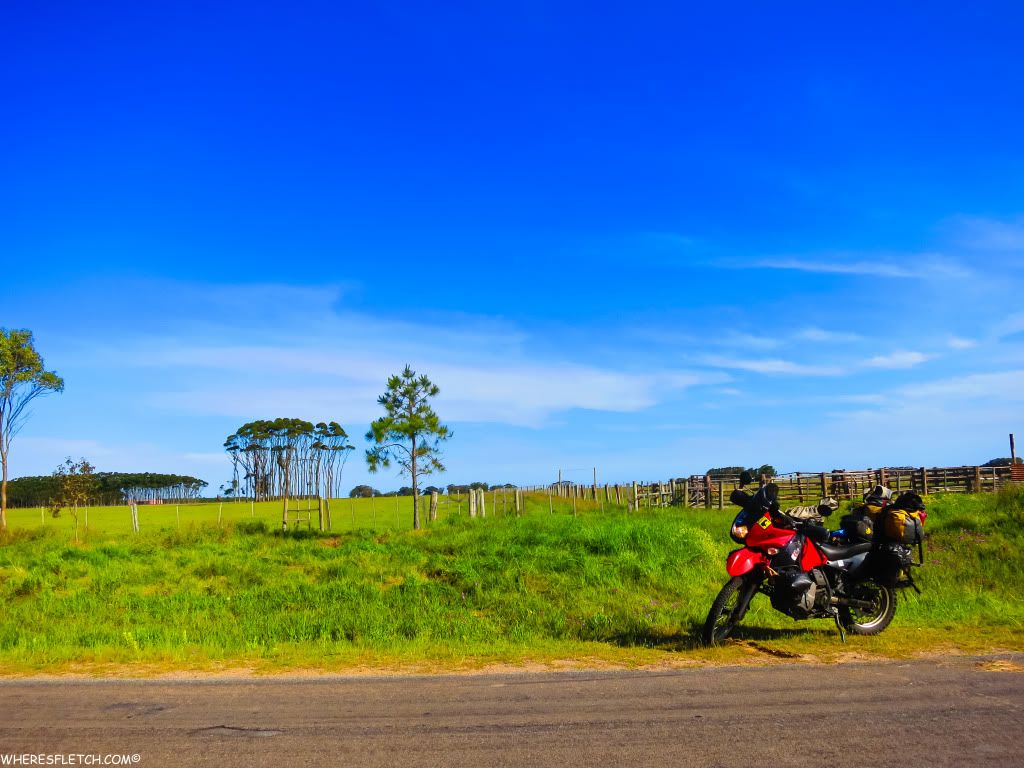 SHE'S STILL ALIVE (kinda haha) AFTER 1 YEAR OF SHRED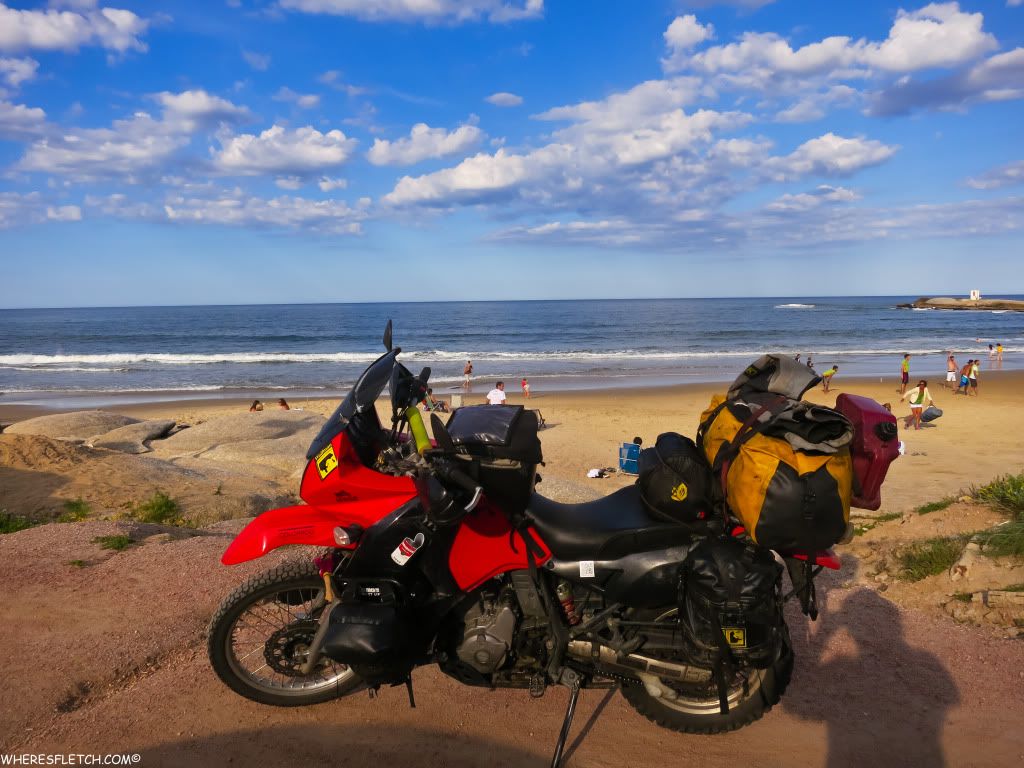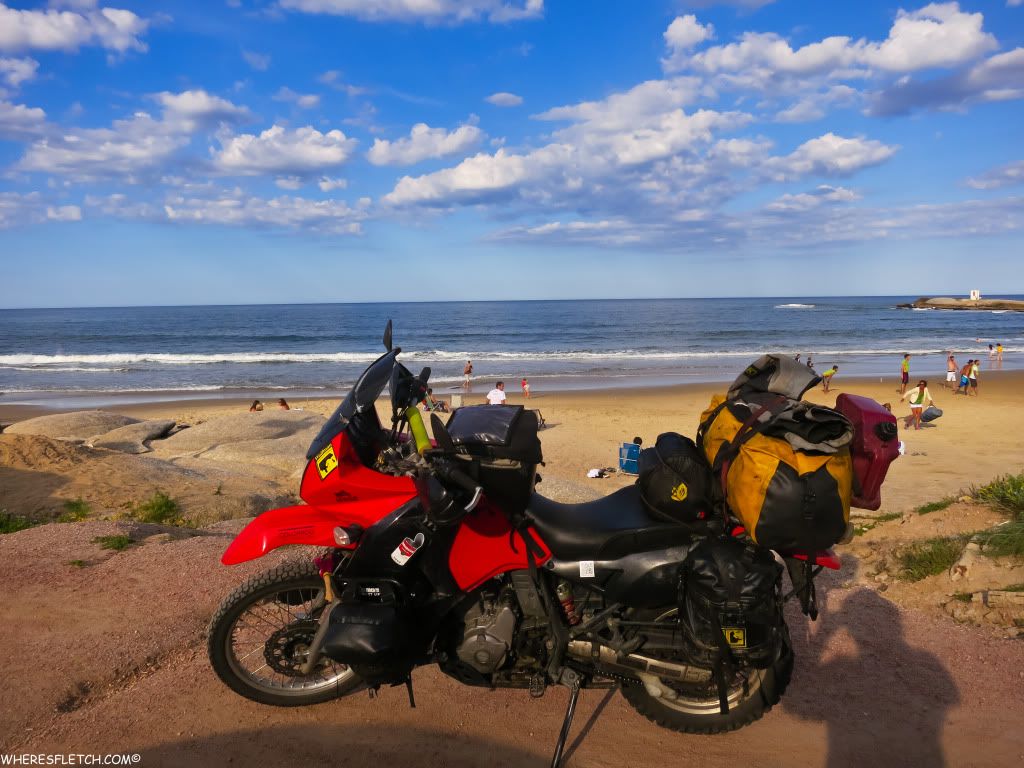 365 DAYS OF SHRED, SO SO STOKED ON MY LIFE DECISIONS...HAHA